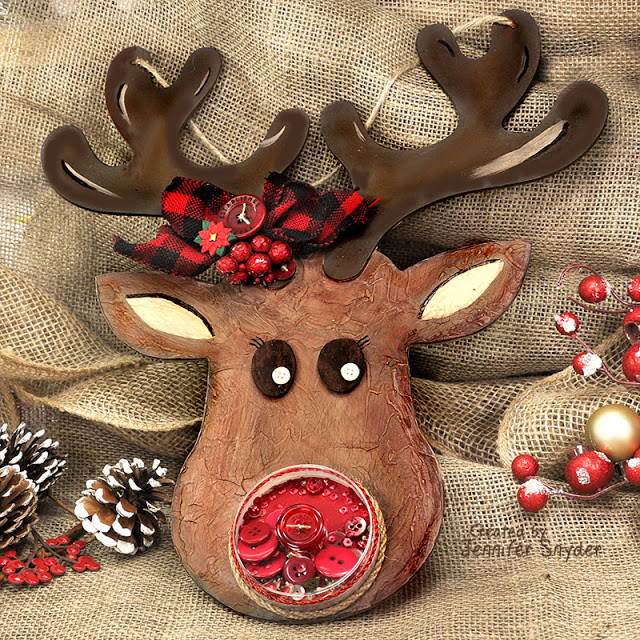 Transform Reindeer Home Decor Into A Fun Festive Shaker

I saw an adorable unfinished Christmas DIY piece recently at Hobby Lobby that just had to come home with me.

It's a pretty substantial piece measuring over 14 inches long and 12 inches wide - perfectly sized for the front door. Ahhhhh that red nose would be perfect as a large shaker using mix from Buttons Galore/ 28 Lilac Lane .

The main point of the post is to get folks thinking of shakers as fun home decor pieces through easy alterations. The possibilities are endless once you start looking.

The image below shows the transformation.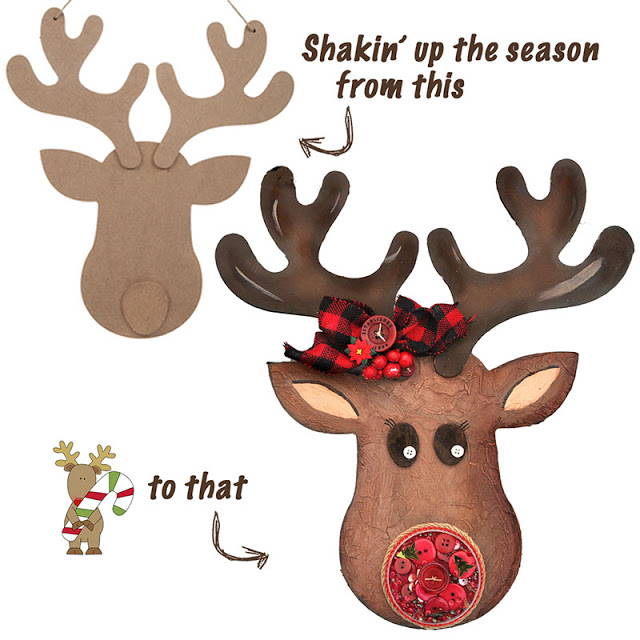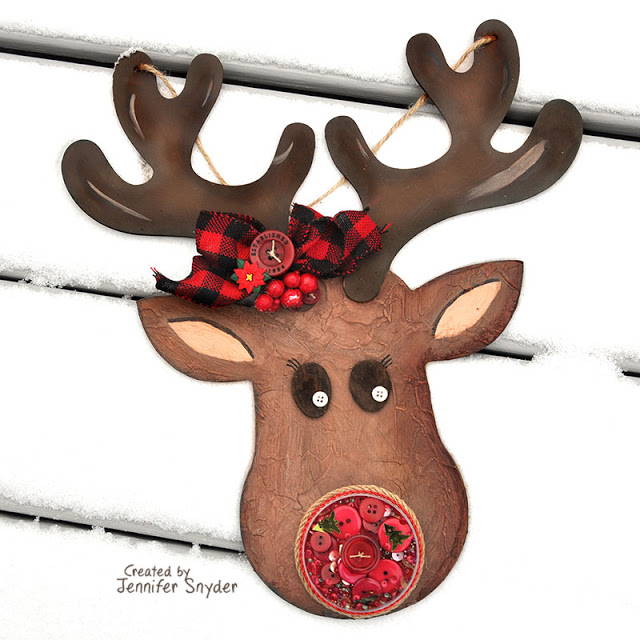 The painting started. After the paint dried, I have to be honest and tell you I wasn't really satisfied because it was, flat, dull and unexciting. I decided to add crackle texture paste mixed with brown paint to the face. I really liked the transformation.Ranger TEXTURE PASTE OPAQUE CRACKLE 4oz INK57505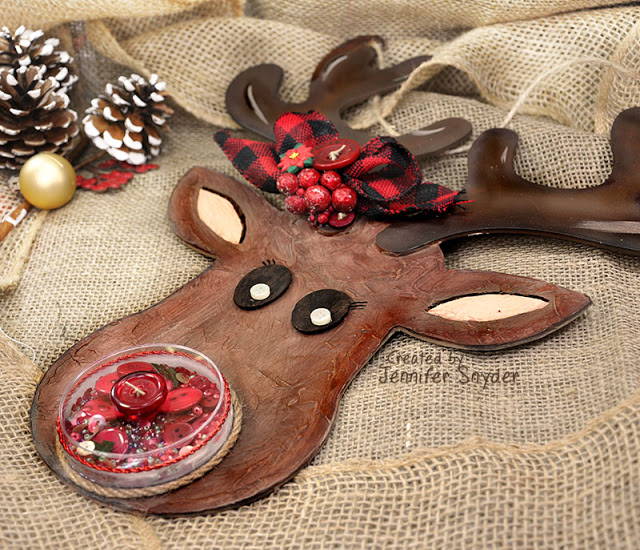 Once I had the idea in mind, I started looking for clear containers/options large enough for the shaker nose.
I came across the Bead Caddy-Round, Clear, Acrylic container (image below). You can get these at craft stores where beads are sold. I added card stock to the base of the round clear container and glued to my project.
It's those little details that can make a project look effortless and finished. After gluing the shaker to the nose, I finished the piece with some jute and cording glued into place to hide seams.The eyes are made from foam colored with brown ink and topped with a white button taken from Buttons Galore's Buttons Galore -Frosty Morning -Embellishment Bottles.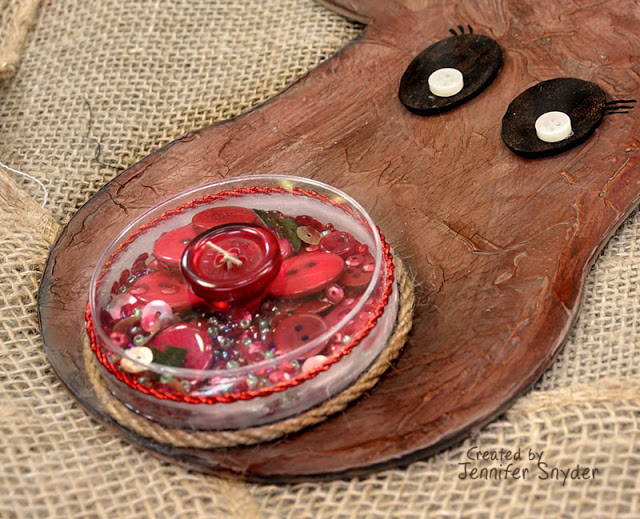 Redand black Buffalo print is very popular this season. I made a bow forthe antlers and embellished with a few more buttons and floralberries.
The large red button is from the Country Christmas Embellishment kit shaker mix. I also added a sweet

3D Button