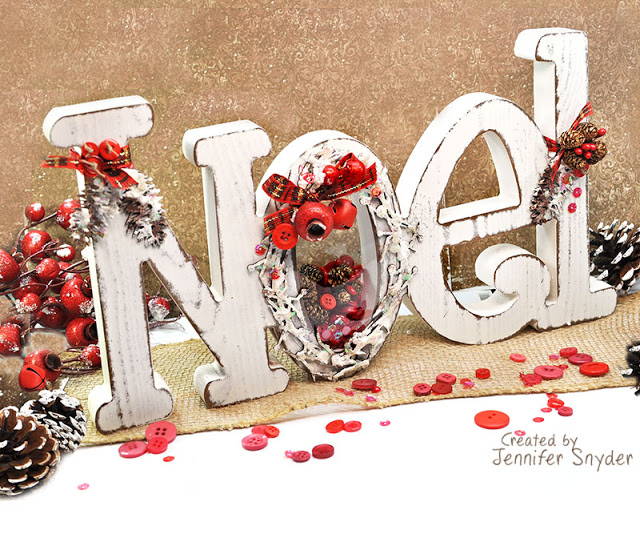 Today I am presenting an easy way to transform plain home decor into amazing table centerpieces using chipboard and shaker mix.
I jazzed up a plain wooden NOEL plaque with Creative Embellishment's amazing chipboard Berry Wreath Frame to make a joyful holiday shaker.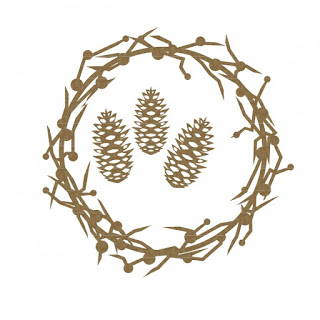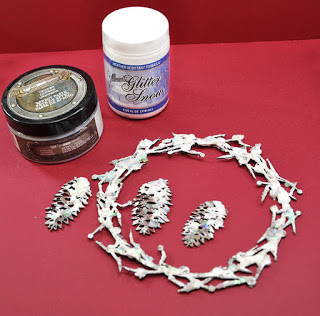 The wooden "noel" was purchased as shown below pre-painted white and sanded for a rustic look. It's rather large at 7.5"high, approx 14" long and an inch wide- so it stands up on a table top.When I saw the piece at the store, I thought the "O" would look great filled with shaker mix and pine cones. It was very inexpensive so I don't mind purchasing for the purpose of altering.I save acrylic from packaging so I usually have a stash of acrylic on hand but you can also purchase acrylic sheets to make your own shakers. Scroll down to the shopping section of the blog post for suggestions.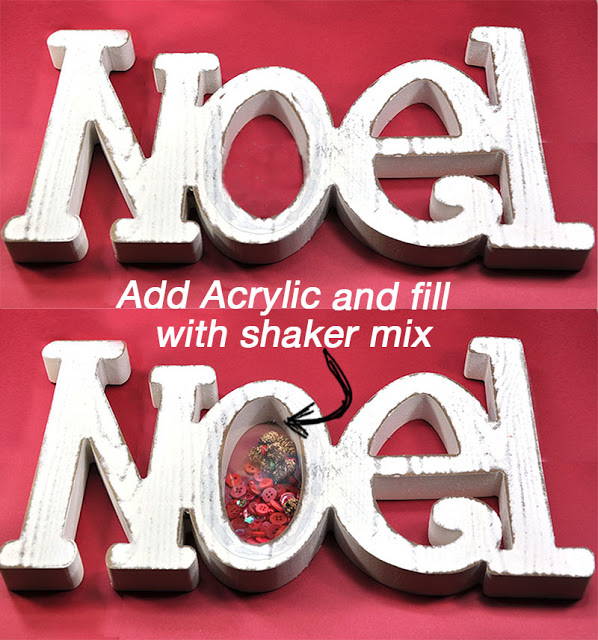 The shaker mix...
The beautiful bold shaker mix is from Buttons Galore and More and is from their Embellishments Bottle collection, Dragon Fire. This is a rich red mixture of sequins, beads, and buttons. The buttons and sequins are also perfect finishing touches on projects.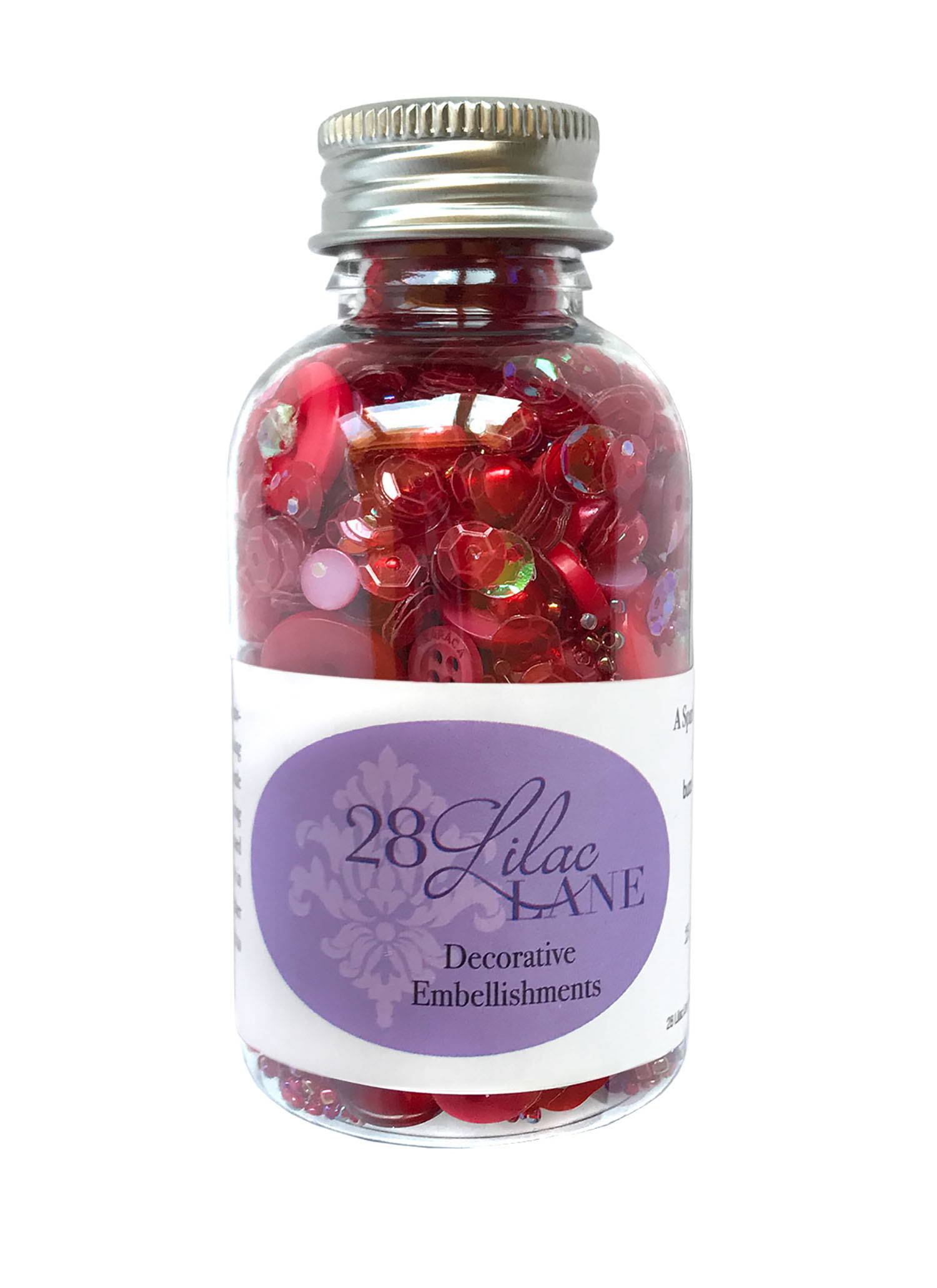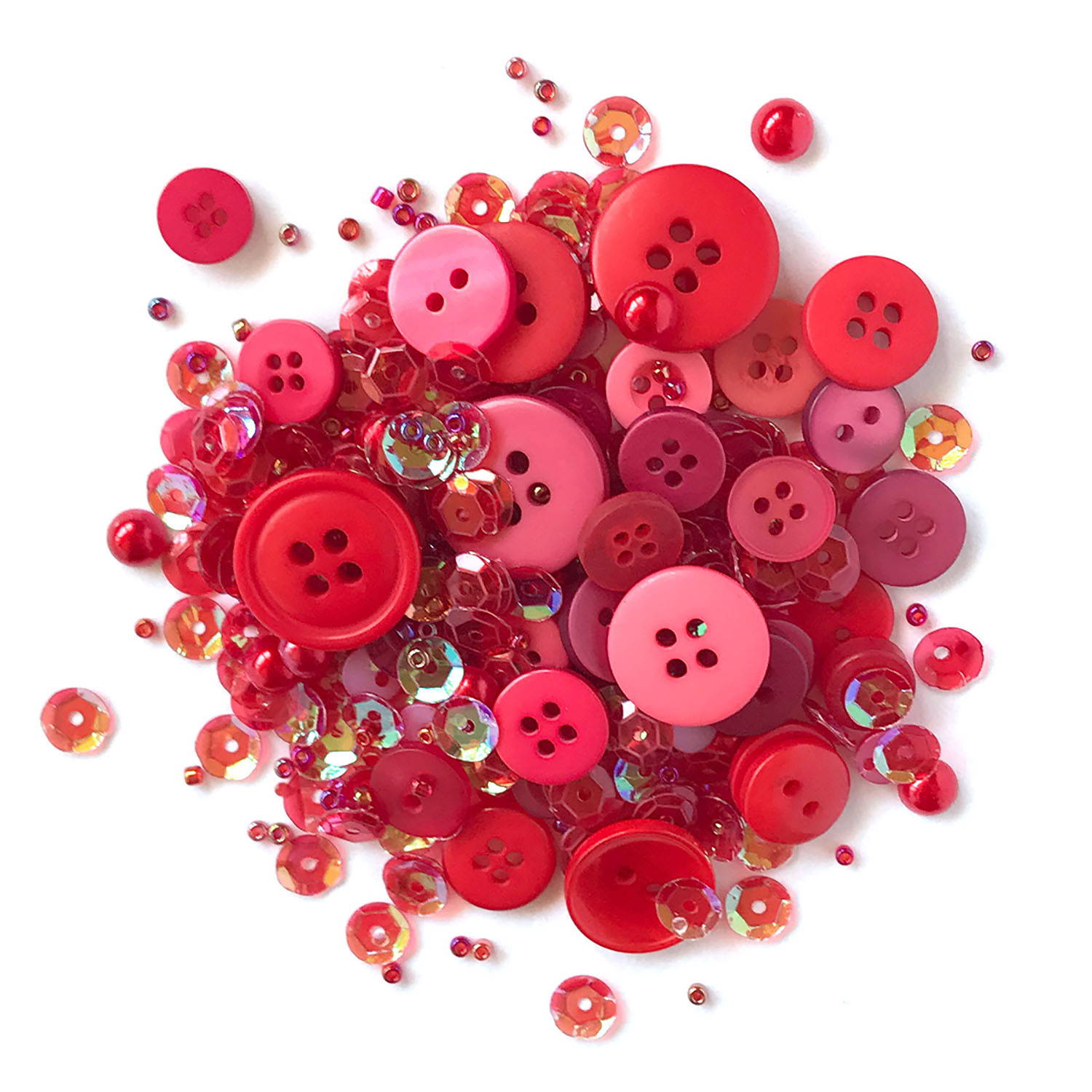 The berry wreath is round - the "O" is oval - which means I had to cut the chipboard. The chipboard was also the prefect cover to hid the acrylic glued to the wood.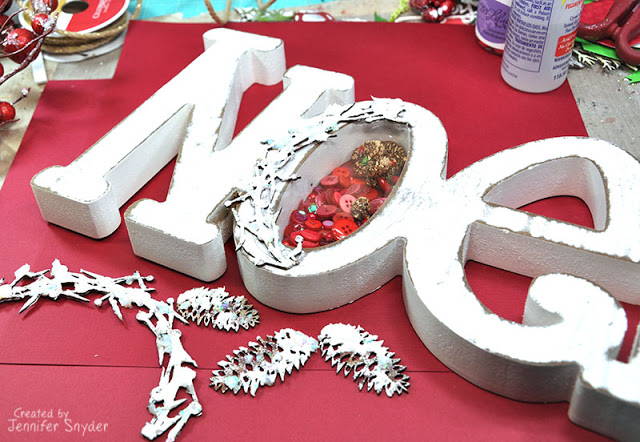 More photos of the finished project. The chipboard does such a beautiful job hiding the acrylic edges.