From humble beginnings as a distributor of hobby and craft supplies to a leading manufacturer of unique and on trend embellishments, Buttons Galore is the industry leader offering top quality products, attractive pricing, superior service and quick turn-around.
Buttons Galore and More is now in our 22nd year of supplying unique embellishments to the hobby and craft industry. What began as a pastime out of our garage in our New Jersey home, quickly spiraled into an internationally recognized company. In the beginning, we attended many sewing, quilting and craft trade shows throughout the USA in an effort to build our brand and gain customers. At that time our products included buttons, applique, beads, charms, word tiles, eyelets, brads and believe it or not, handmade baskets. In June 2000, we were one of the first companies in the hobby and craft field to launch an Ecommerce website. Over the years, our website has transformed into the primary touch point for our thousands of customers.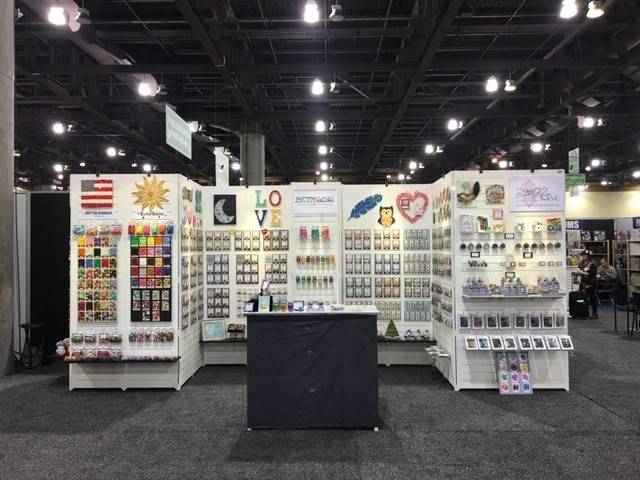 By early 2001 we had outgrown our garage and turned the hobby into a full-time business. We secured our first commercial building with the intent to open a button retail store, however, within a year we outgrew our space and were on the move again to a larger warehouse and office. By 2016, three expansions later, we settled into our current location at 443 Commerce Lane, West Berlin, NJ.

At the core of our product line are our novelty button theme packs. Each pack is carefully crafted by our design team to include elements and colors that are on trend. In addition to our novelty buttons, we also offer a wide selection of round buttons in many colors and packaging options. To complement our button lines, we offer an array of other embellishments that will add sparkle, creativity and originality to crafts of all types. There is something for everyone whether sewing, quilting, crafting or creating. All of our products are proudly packaged in the USA.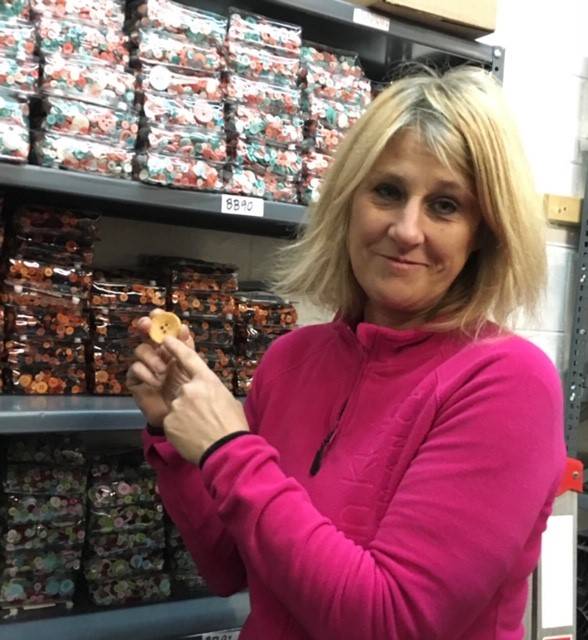 Many of the novelty buttons we offer and include in our theme packs are Buttons Galore proprietary designs. We take great care in creating our color selections and hand dye each of the buttons in our New Jersey, USA facility.

Buttons Galore uses a team of well respected designers to create trend setting products for the DIY crafters, stampers and sewing enthusiasts.
From timeless memories of Grandma's button collection to today's DIY creations found on social media platforms, embellishments have been the constant in a world of change. Buttons Galore not only provides top quality original products but also inspires others and champions teamwork. From the designer to the influencer to the consumer, all play a part in the development of our line of DIY products by sharing through social media. As the craft and hobby industry evolves, so will we.

Buttons Galore has a quality first initiative when designing, manufacturing and packaging our products. All of our buttons are hand dyed in our own USA facility and packaged in the USA with great care.