Winter Scene Shadow Box Home Decor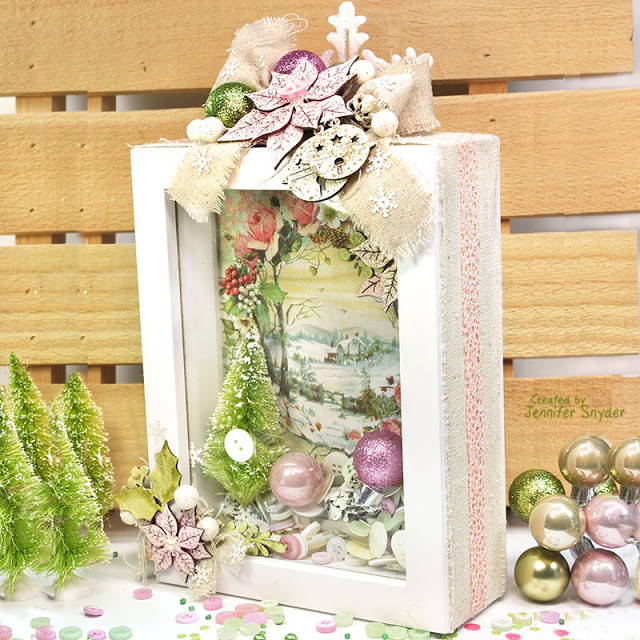 I'm having a funtime incorporating shakers into home decor ideas. This piece was created using a shadow box,chipboard from Creative Embellishments and shaker mix with buttons fromButtons Galore and More.
I bought the shadow box frame with a glass front. This provides an easy pre-made environment for my peaceful winter scene.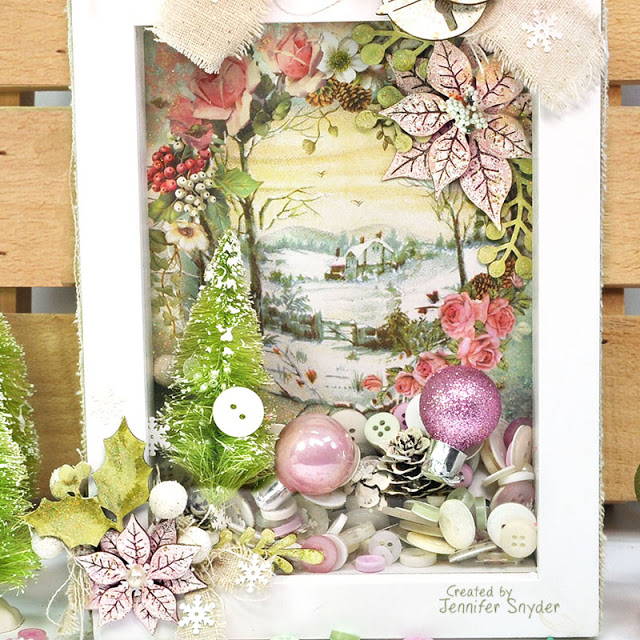 This started as a simple 5" x 7" shadow boxwith glass that I purchased on sale from Hobby Lobby. It's very deepso I could make a winter scene and all all sorts of fun items; asmall tree, bells, pine cones, pink ornaments and lots of festive shakermaterial from Buttons Galore.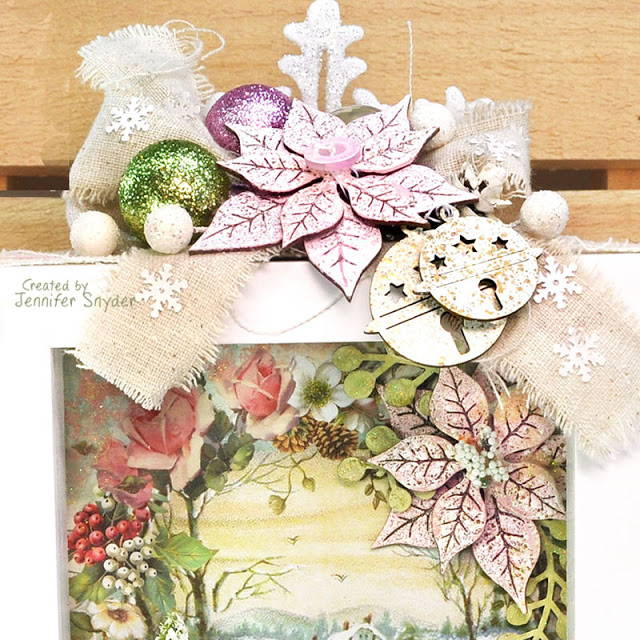 I added small ornaments and pine cones to the shaker mix from Buttons Galore. Which brings me to the very important topic of the shaker mix. I combined Savannah Stroll and Frosty Morning shaker mixes because combination was beautiful and accented the paper background.