Wine Glass Shaker Canvas
Welcome to the Month of November.
While everyday is a day to be thankfulfor the blessings in our lives, November is a month set specifically forthis purpose of thankful reflection.
I created a 5"x 7" shaker canvas for my own reflection of thankful gratitude - inspired by Creative Embellishment's November Challenge.
"The best wines are the ones we drink with friends."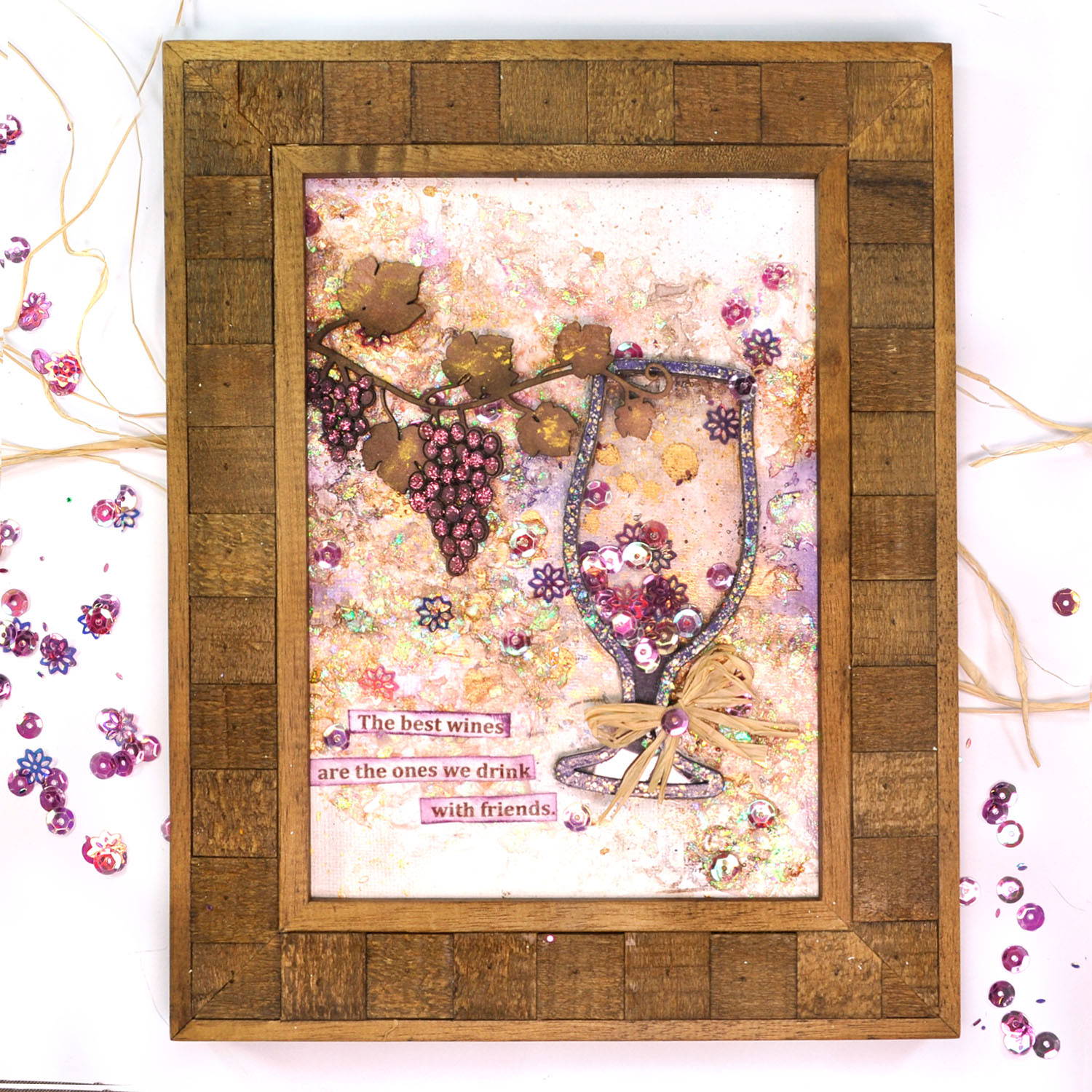 This is the idea board forNovember. The twist on the challenge this month is to use woodsomeplace in the piece. I added a wood frame for my canvas. I pickedthis particular frame because it looks like cork.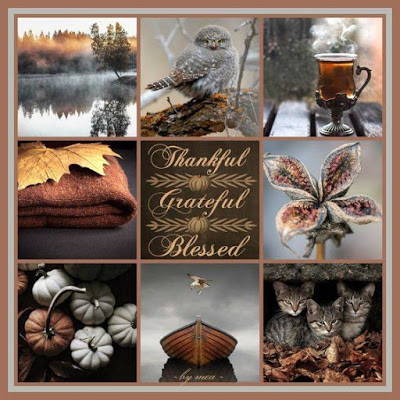 The Creative Embellishments chipboard used on this canvas are shown below:
*********************************************************************************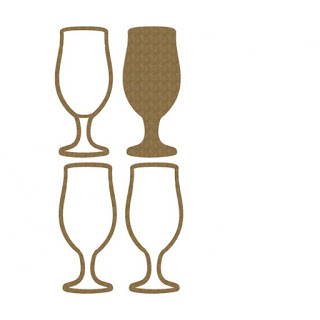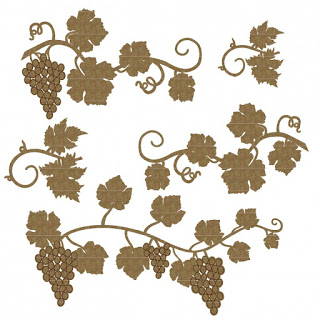 The Wine Glass Shaker top layer was embossed with Stampendous Aged Wine Embossing powder.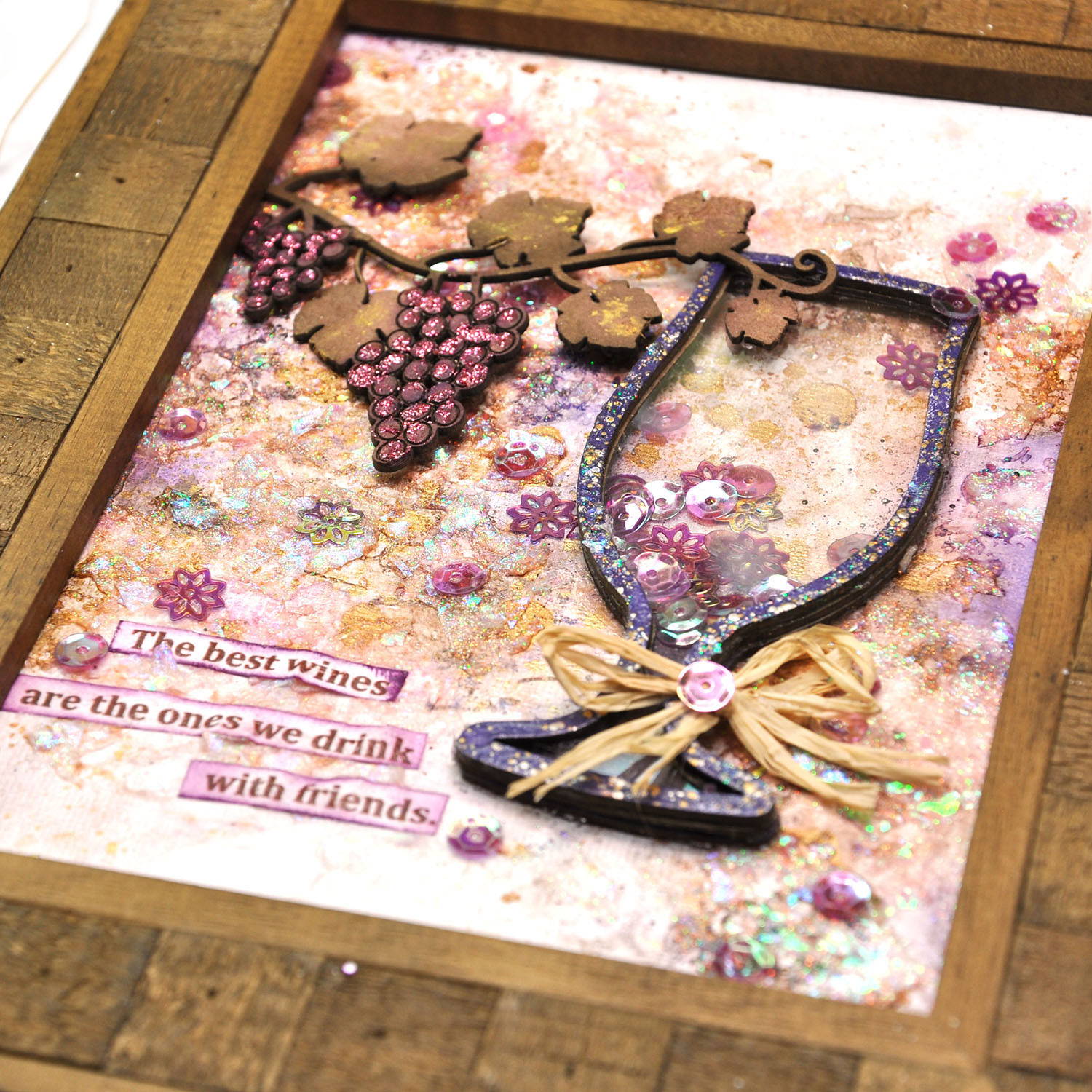 The Shaker Mix
The wine glass shaker has been filled with the gorgeous Plum Sequin mix from Buttons Galore.
The plum sequin mix was also used as an accent in the background of the canvas.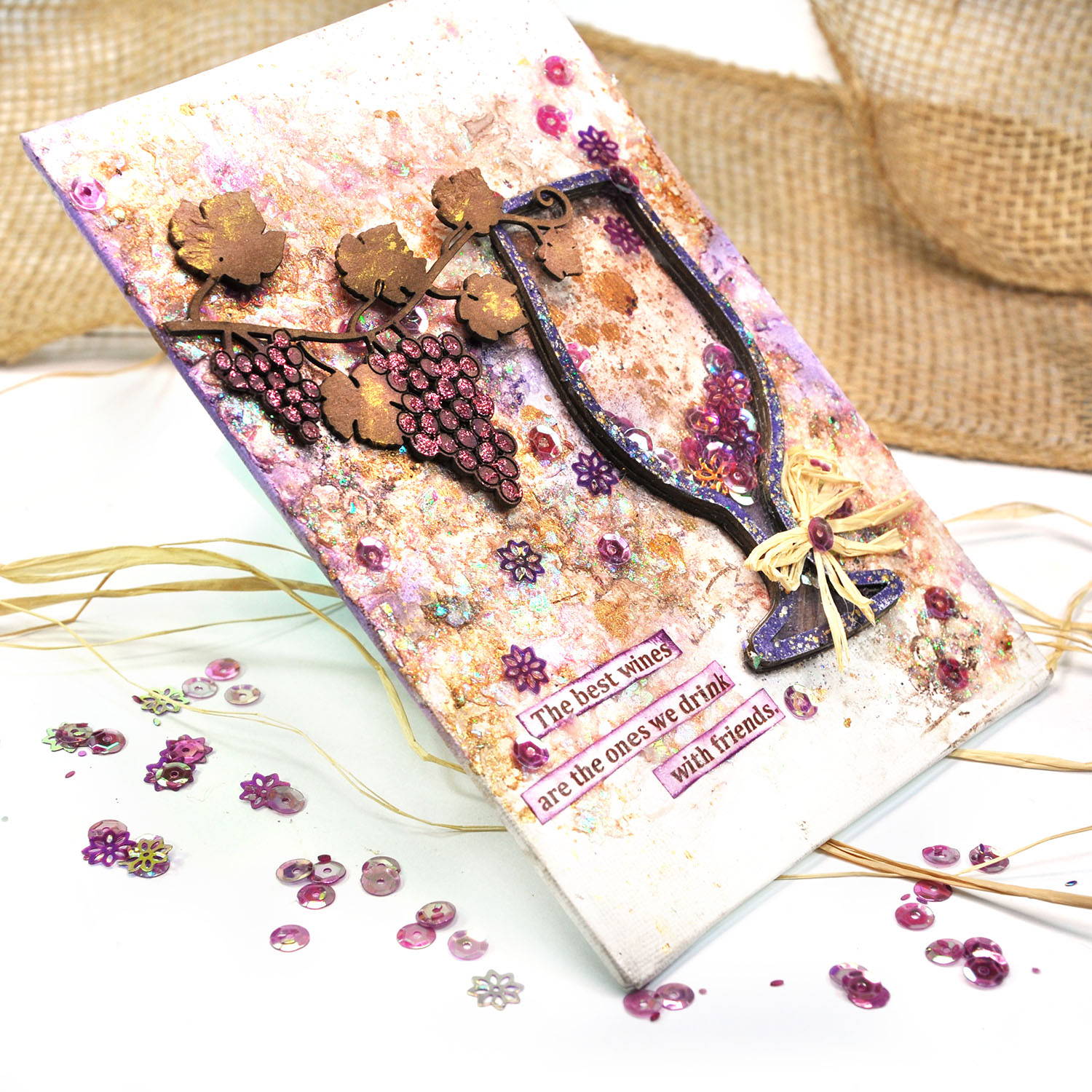 Creating the background of the canvas
The canvas board is 5"x7" and wascreated by layering different mists, allowing each layer to dry one at atime, until satisfied.
I also dabbed a little of the
Seedless Preserves Distress Ink
.
Once the background colors were complete and totally dry, I glued the shaker in place, and dabbed
Prima's Unicorn paste on the canvas to air dry.
Unicorn paste leaves a beautiful texture and glittery
sheen and shine when it dries.
Adding the Sentiment to the Canvas
Adding a printed quote is super easy.
I type my desired sentiment on a word document and
printthe appropriate sized wording on my computer (regular copy paper isfine). The edges of the sentiment are inked to make them pop againstthe canvas board.
The reason why everyday copy paper works well is because I attached the paper to the canvas using Clear matte Gel Medium - Multi Medium (or even Mod-Podge) - as the adhesive. The gel medium makes the paper stiff and durable.
Paint a layer of the clear matte gelmedium on the canvas, add the paper sentiment, and then paint anotherlayer of clear gel medium over the paper. This adheres the paperpermanently, dries clear, and hardens the paper.