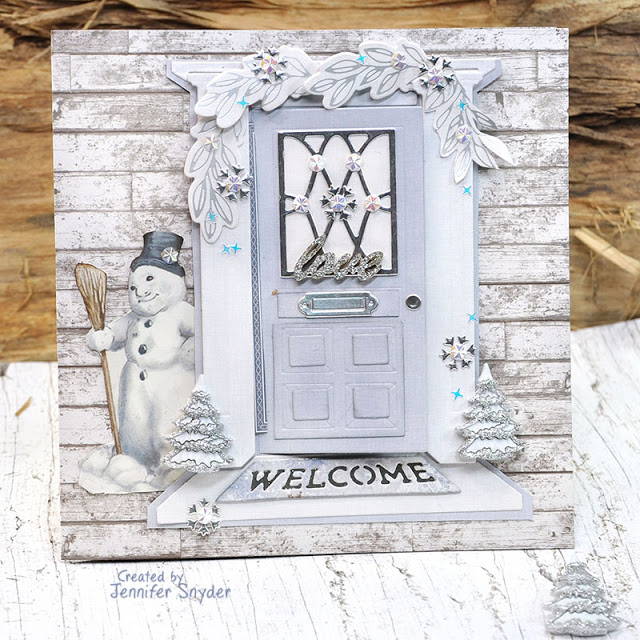 Welcome to our home! Please, come in from the  cold!
That's what this card means.  
Spellbinders Large Die of the Month has  the charm of being welcomed to the home of your favorite relative or  friend.  Perfect for creating heartwarming cards with seasonal  themes. 
I used a combination of Maja Design collectionsto make my holiday card vision be successful; from Maja Design Summer  Basics 1905, with the look of old weathered wood planks
to the jolly snowman from Maja Design -Joyous Winter Days Ephemera.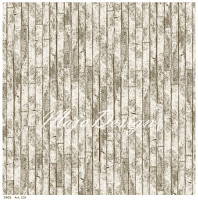 I love making winter  cards -and especially love Christmas cards with winter scenes.   The funny  thing is I don't like snow that much.  Sure, I love it on a card but not  on the ground.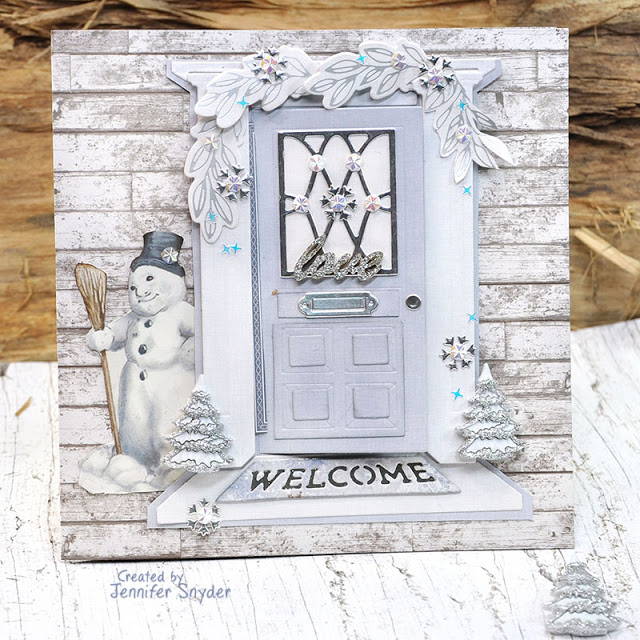 The winter swag over the door was created  using Spellbinders Glimmer Hot Foil System, with the Sunset Harvest -Glimmer Hot Foil Kit of the Month Oct 2019 (while available)
with Glimmer Hot Foil Roll.   I wanted the branches to  look frosty and cold.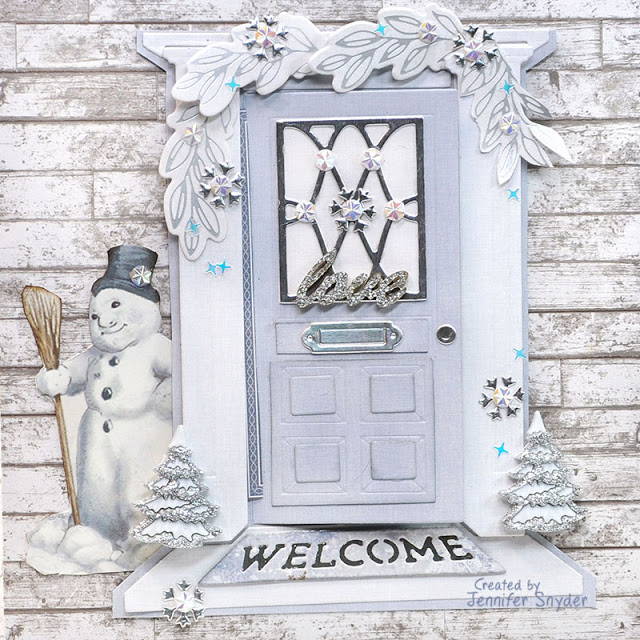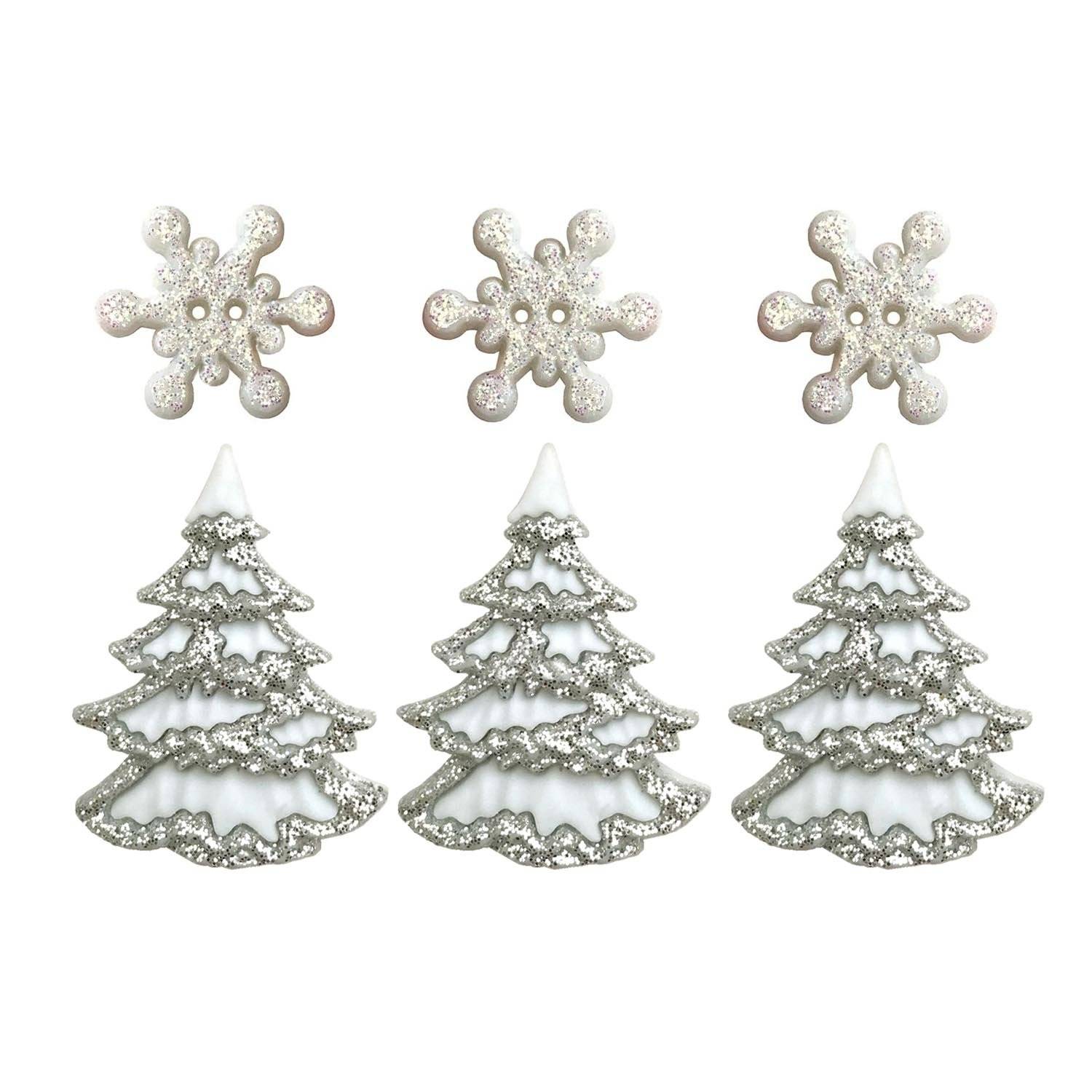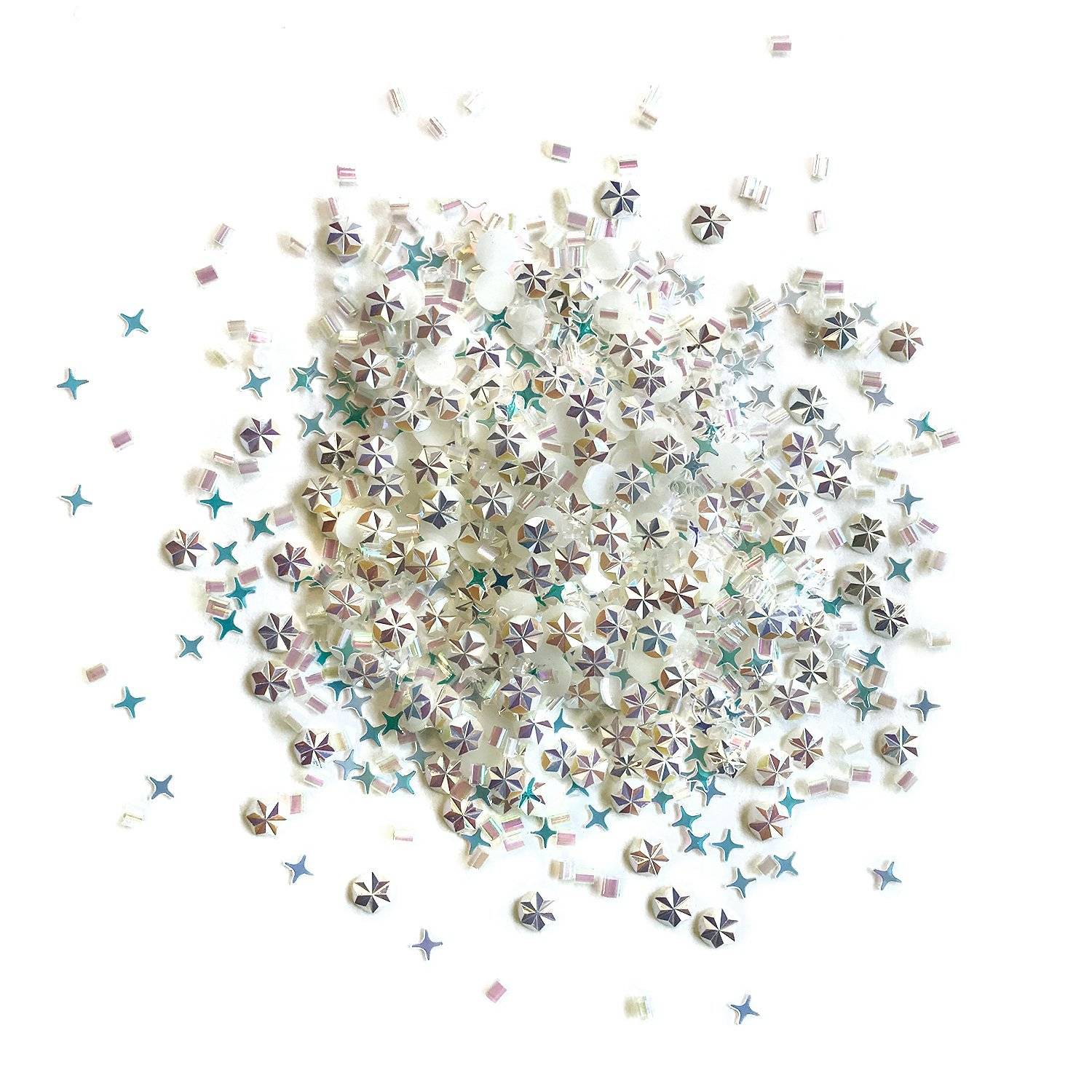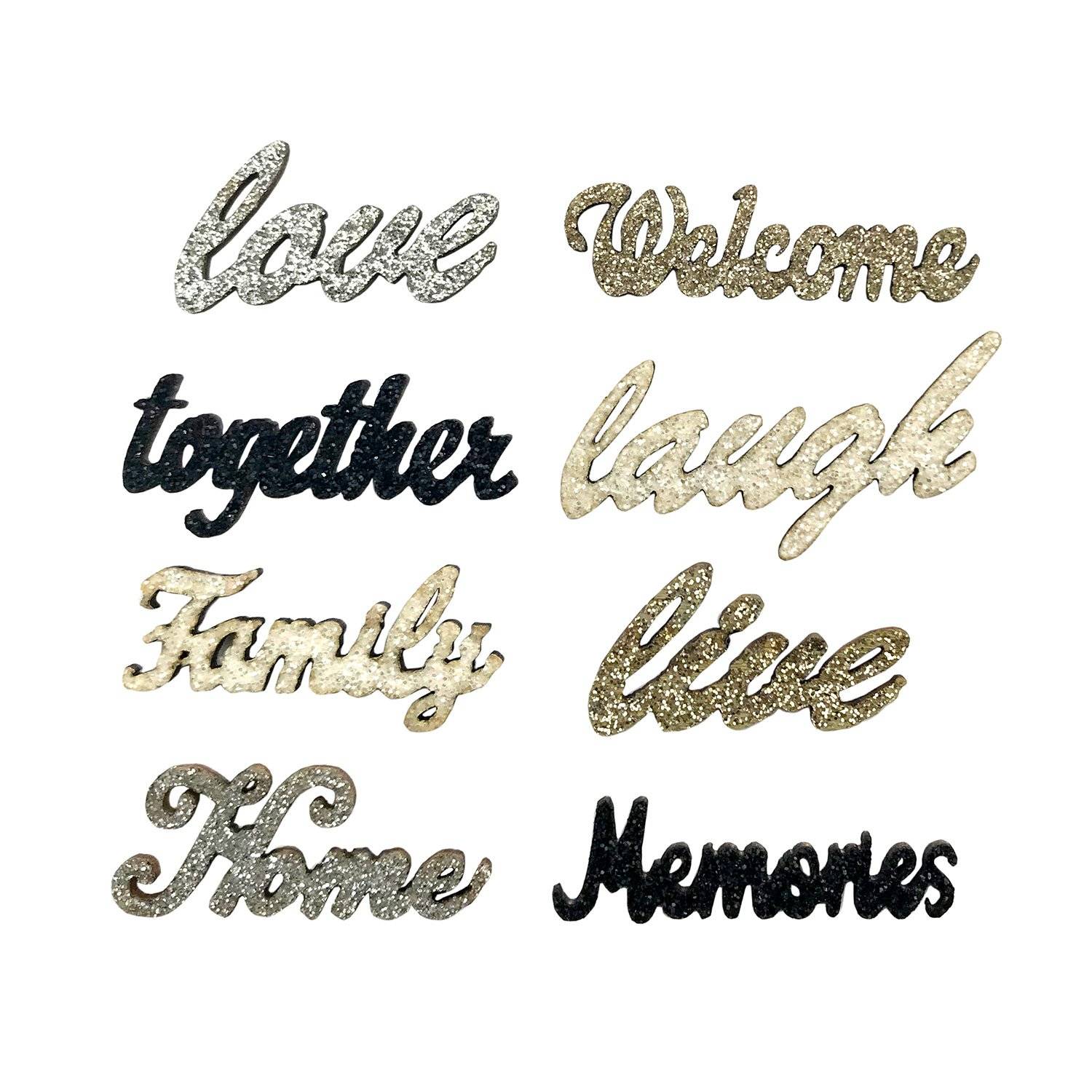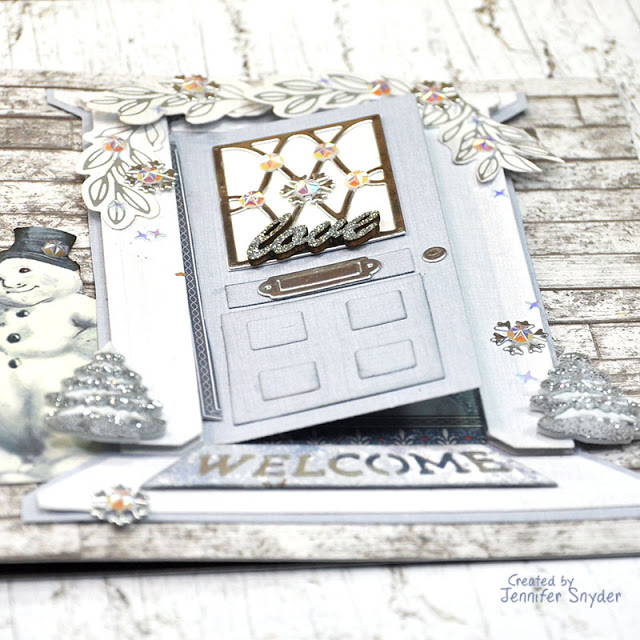 The door on this card  was designed to swing open.   When opened, you are joyfully  greeted by another sweet ephemera image from Maja Design - Joyous  Winter days - Ephemera.   The little boy is ready to toss a snowball. So sweet.