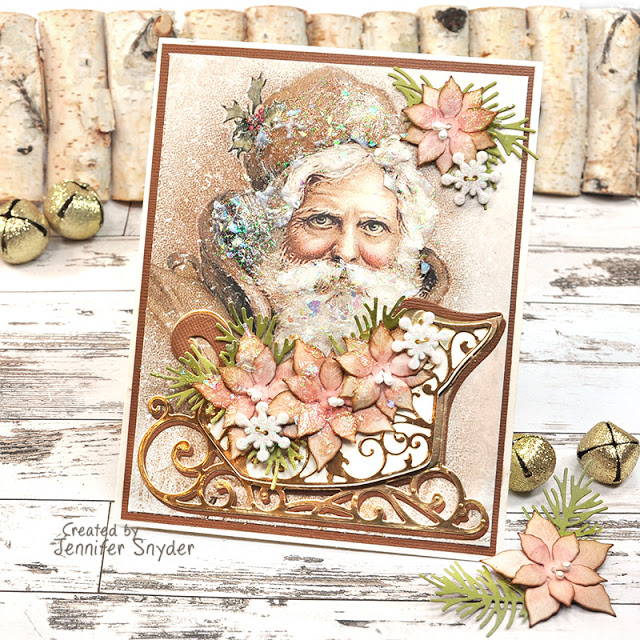 This is my vintage olde world Christmas card  created using Spellbinders Amazing Paper Grace Die of the Month Membership. The die set comes with sleigh, poinsettia flowers and greens.   Below  is an image from Spellbinders of the die finished as a standalone pop up  card/decor piece.
This die set is also amazing because it was  created with total versatility in mind.  It is a pop-up design to be used  as a standalone card/decoration or can be used flat.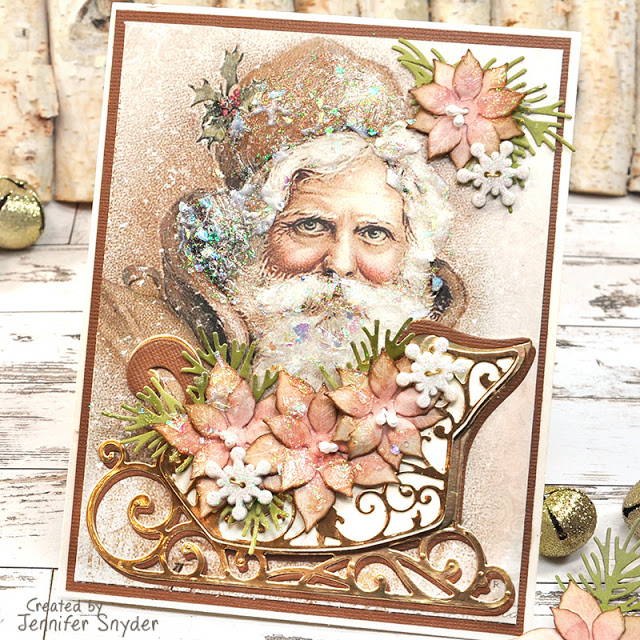 While red poinsettias are traditional, pink  ones are my favorite.  That's the direction I went.
The vintage Santa is from Maja Design's  Holiday in the Alps collection.
After the flowers were in place, I finished  off the piece by adding some glittery elements to the card; 3D Snowflake buttons from  Buttons Galore and Prima's - Unicorn Effect Paste.
The Unicorn Paste dries clear leaving a frosty  shimmer to the project.