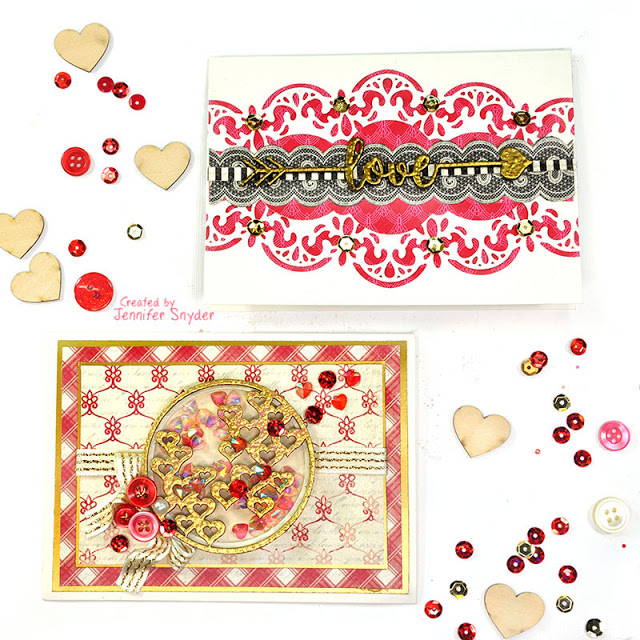 Sharing some Valentine's Day cards created  with some of the fun chipboard designs from Creative Embellishments and  fabulous shaker mix from Buttons Galore and More.  
The image below shows the chipboard featured  on my cards today: Creative Embellishments Artist Trading Coin (ATC's)  Shapes combined with CE's Coin Ring Adapters for shaker cards and CE's unique Love Arrow Set.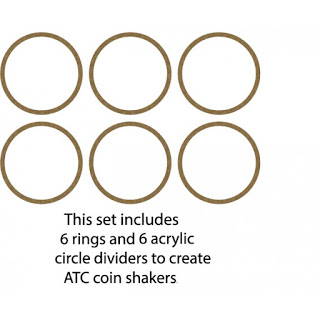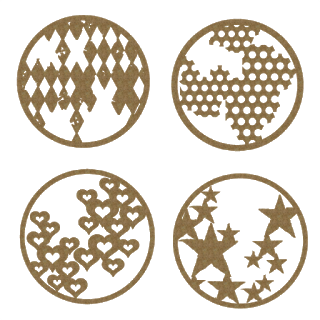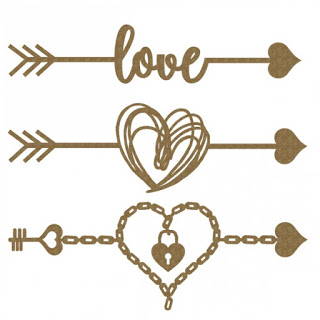 Here is the first card.  
As mentioned above, I used the ATC's as a  shaker.  CE makes it super simple to alter the ATC's into shakers using  the ring spacers (Coin Ring and Shaker Acrylic Pieces) which also  come with the acrylic window pieces.  
The chipboard has been embossed with an  antique gold embossing power for the romantic gilded look.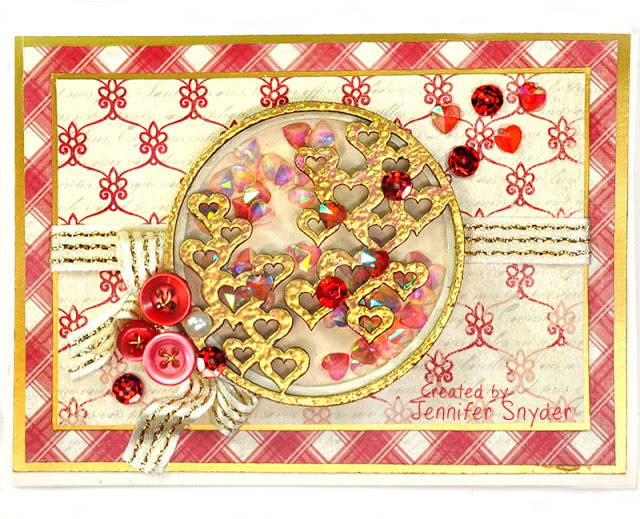 Shaker Mix time!  
*********************************************************************************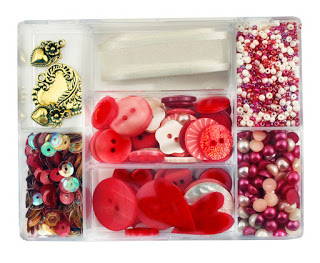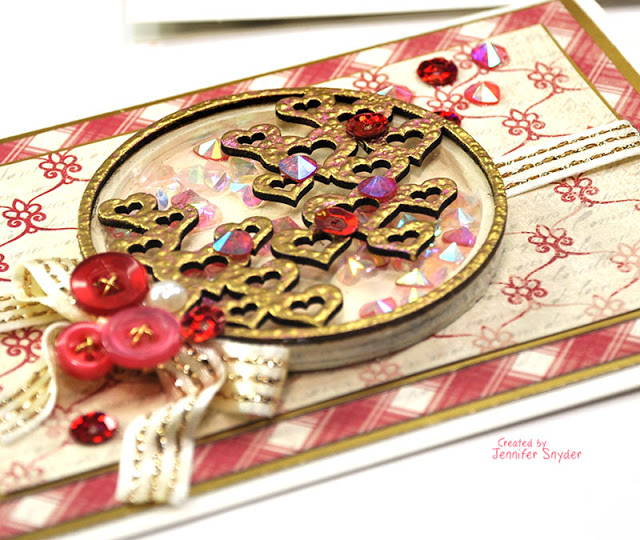 The beautiful papers  used on my cards today are from Authentique's Romance collection.  I also  added a bit of gold foil paper for matting.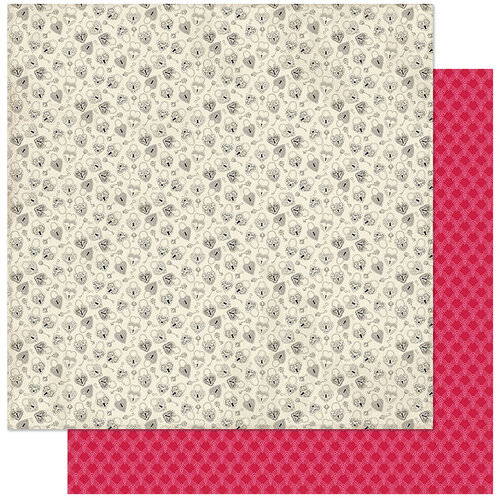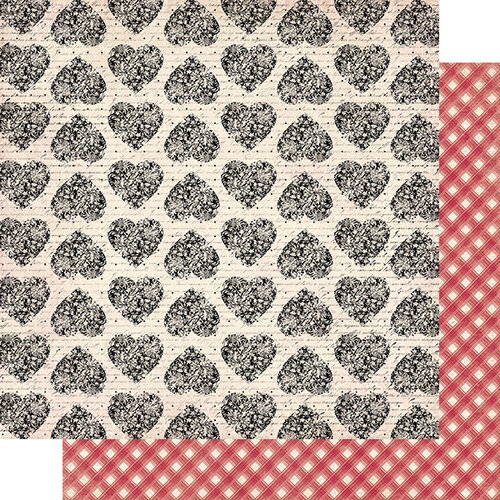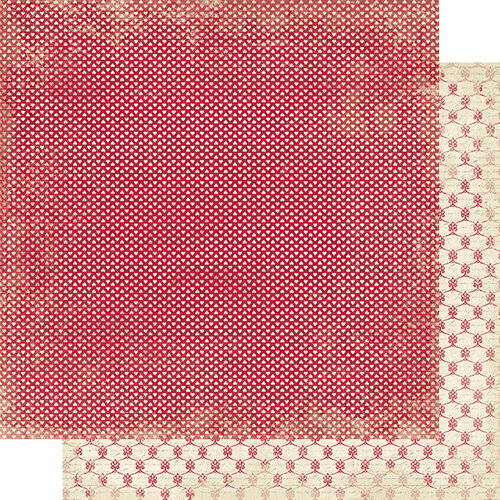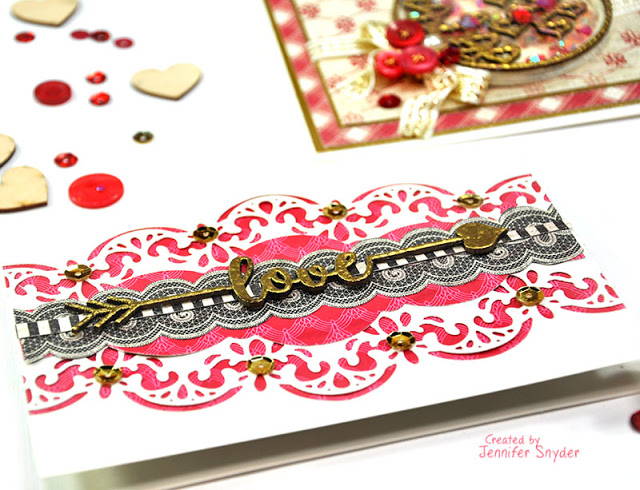 Here is the second Valentine's Day card. 
The embellishing chipboard piece on this cardis part of the 3 piece Love Arrow Set from Creative Embellishments.  
My selection has also been embossed with vintage  gold embossing powder from Stampendous.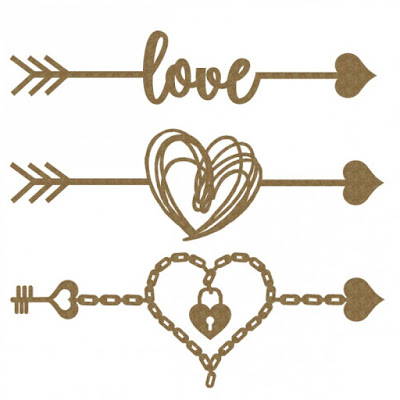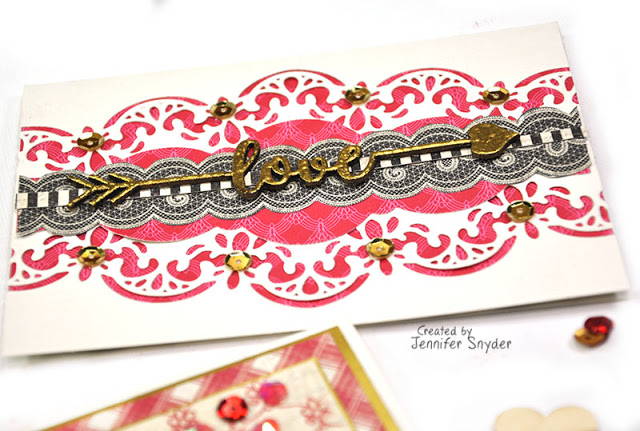 Thanks for stopping  here today.  Happy crafting.