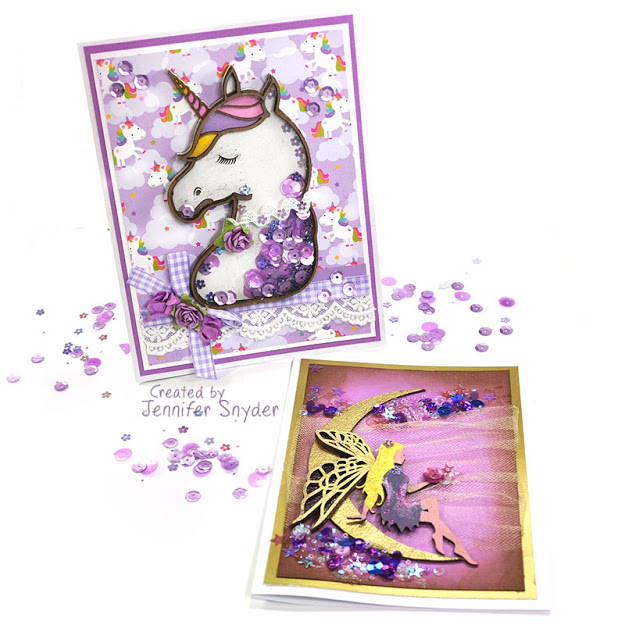 Hello crafty friends.  Today I will be showing you what I used to create these beautiful and whimsical cards!
Here are the chip board pieces used on the cards featured today:  
The unicorn base was painted white and colored paper for the unicorn hair. 
The fairy and moon were embossed with gold.  
Nothing fancy - super easy.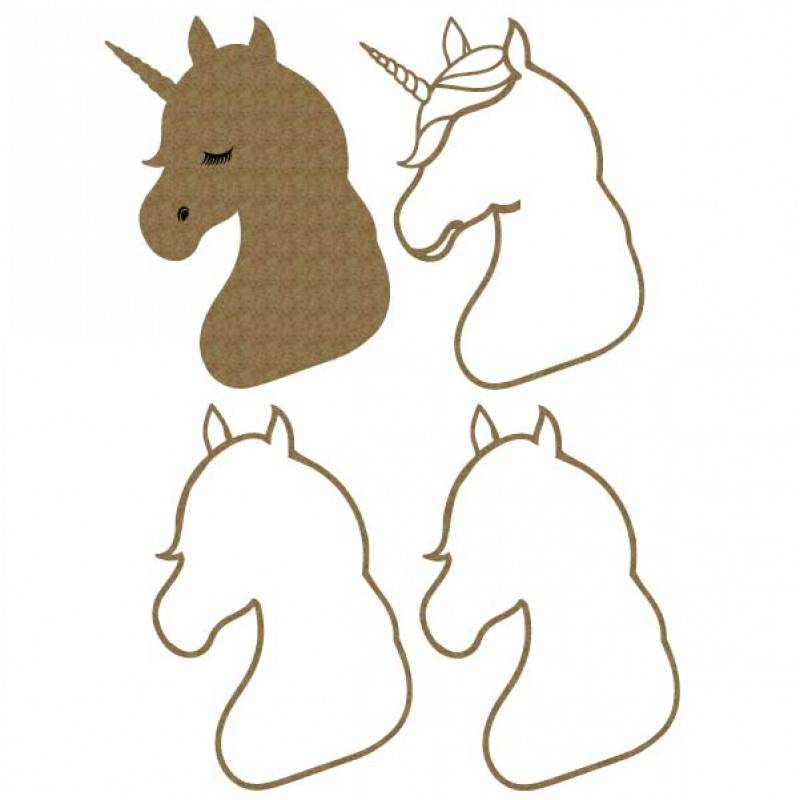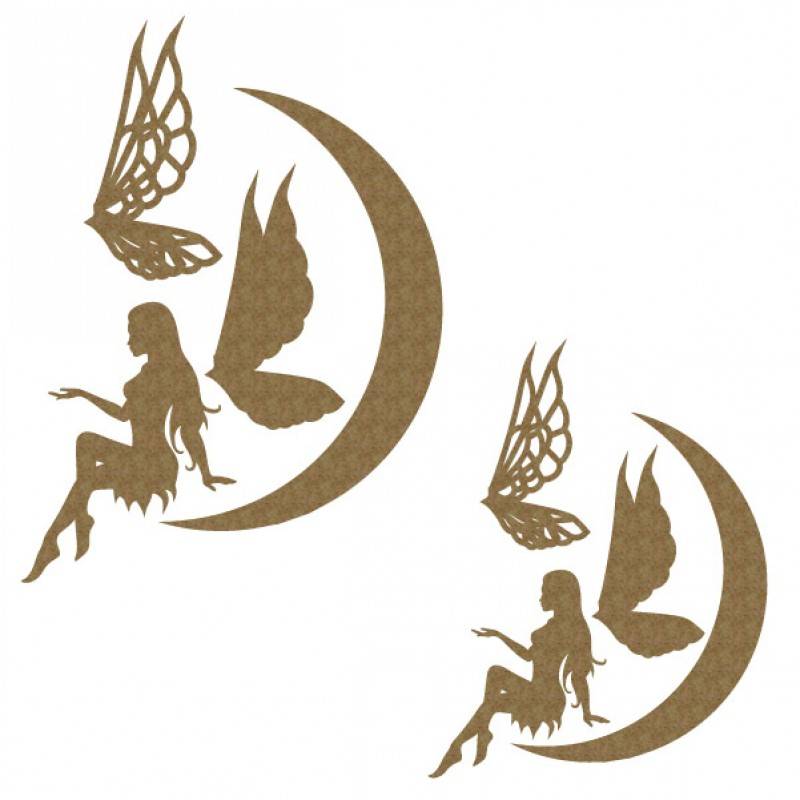 I was inspired by the mystical fairy, and the way she is illuminated with a gold aura.  I added the gold tulle as my version of an aura.

She also is floating on abed of bead and sequin shaker mix from Buttons Galore and More.  I thought they added fascinating texture to the card.  They are adhered with gel medium.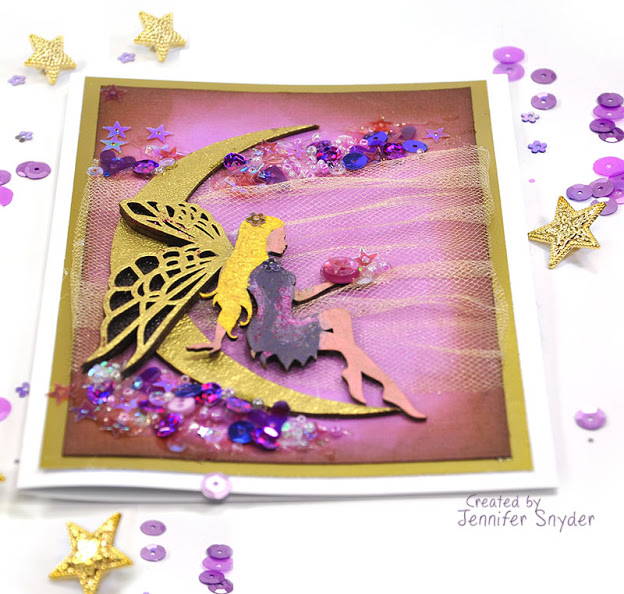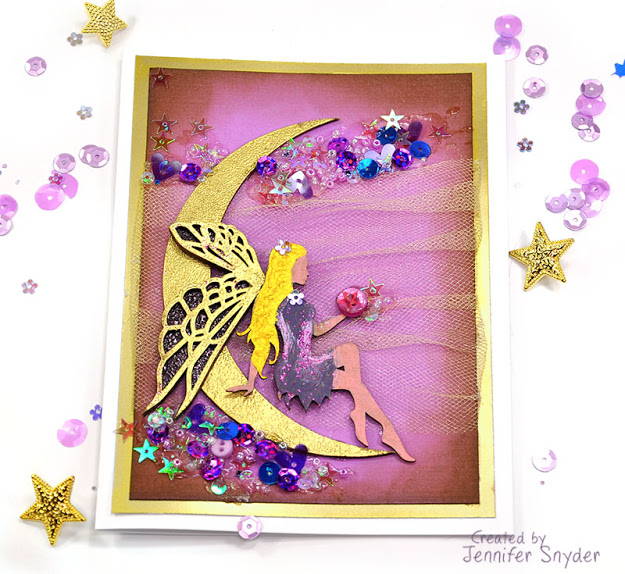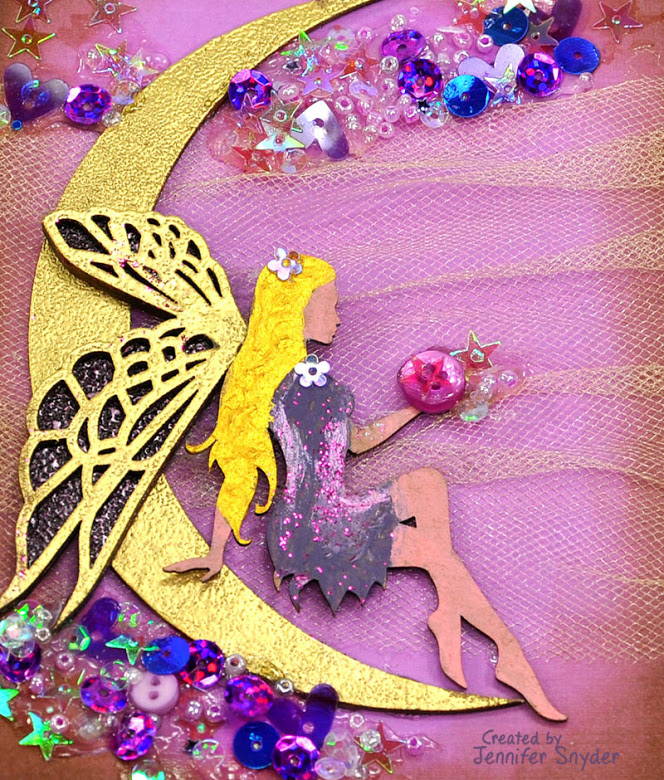 Next is the fabulous Creative Embellishments - Unicorn Shaker.  This adorable design fits right in with the whole fantasy theme of the challenge image.  Once again, the shaker mix is from Buttons Galore.
I love the shakers from CE because each set comes with perfectly matching acrylic. 
 Have you seen CE's giant selection of shakers ?  They are captivating, fun and easy to make.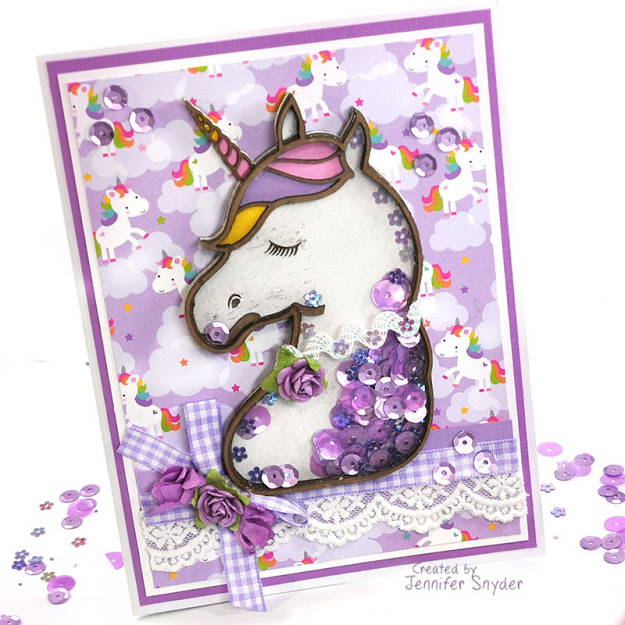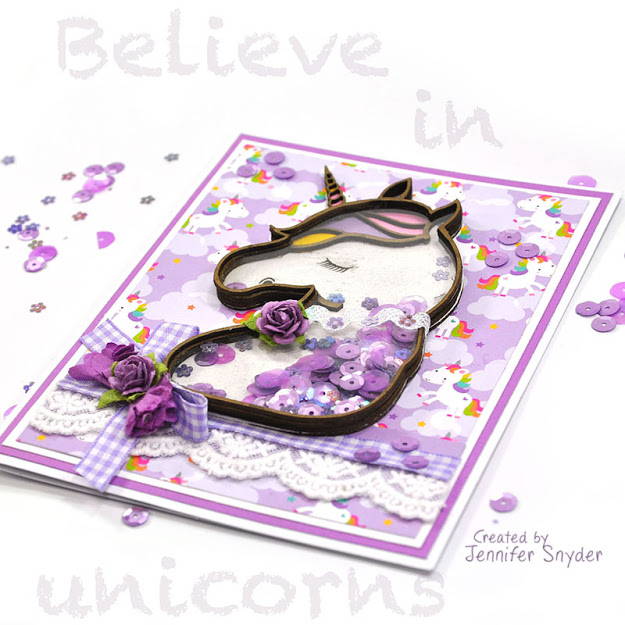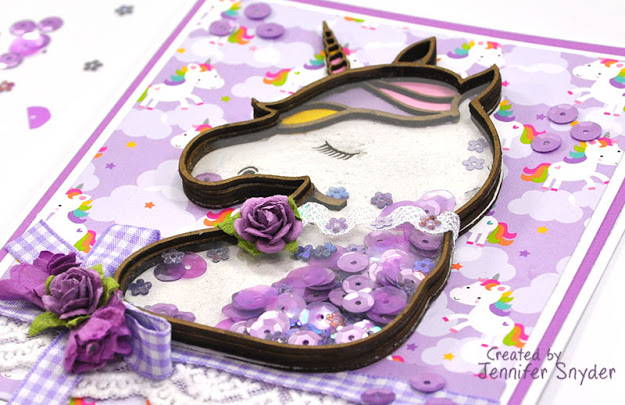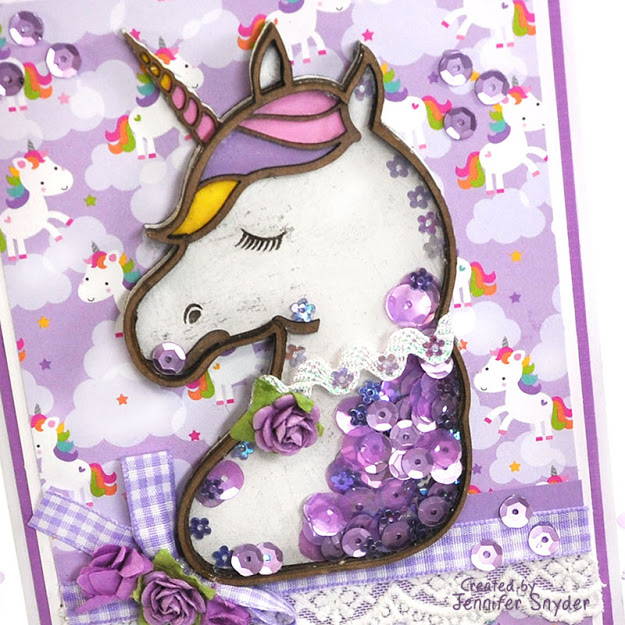 TheShaker Mix
The magic to any shaker is the shaker mix.  A fabulous shaker needs great mix which is why I love mixes from Buttons Galore. 
They have so many colors,options and choices loaded with traditional sequins, uniquely shaped sequins,beads, buttons, gems, crystals, and more.   
The shaker mix used on the unicorn card is  Buttons Galore Sequins in Cello Bags- Lilac Ps747 and the sequin mix accents on the fairy moon card are from Buttons Galore - Plum Fancy PS766 - a blend of unique sequins.  
My new favorite glue for assembling chipboard shaker cards is 
Nuvo - Deluxe Adhesive because you can add the thinnest line of glue to each chipboard piece when building the walls of the shaker.  It is not runny or drippy and it 
dries super clear.  I also don't have to panic if I have a little glue on the acrylic window.  Since it's crystal clear there are no worries.   
Thanks forvisiting!  Have a great rest of your summer!