Our fabulous 28 Lilac Lane designer May Flaum is at it again, showing usall the beautiful things that can be done with her exciting new 28Lilac Lane products that were announced at Creativation in January! Thistime, it's a mixed media canvas with a profusion of pink flowers thatwill brighten your day – especially if winter is dragging on a littlelonger than you'd like!
This surprisingly easy mixed media canvas project can be made in onlythree easy steps, with just a few supplies, and is easy to customize o atheme or color scheme for your home or occasion.
May's project uses her fun new 28 Lilac Lane "Fruity Fun" embellishment bottlethat features an assortment of shades of (what else?) fruity pink!These brilliant shades bring to mind summer berries, watermelon, a coolglass of punch, or  even flamingoes. It's great for summer themes,flowers, and oh-so-many things!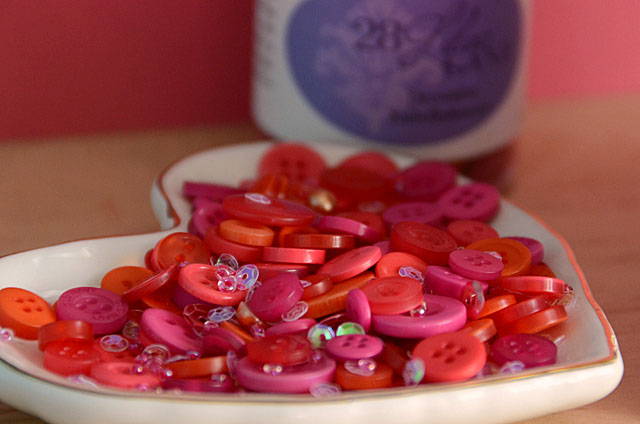 To see more of this mixed media canvas project – and get the full 3 step instructions – visit May's blog. Also, don't miss the challenge on the mixed media challenge blog this month that is based on this project! (Did I mention that there is a giveaway?)