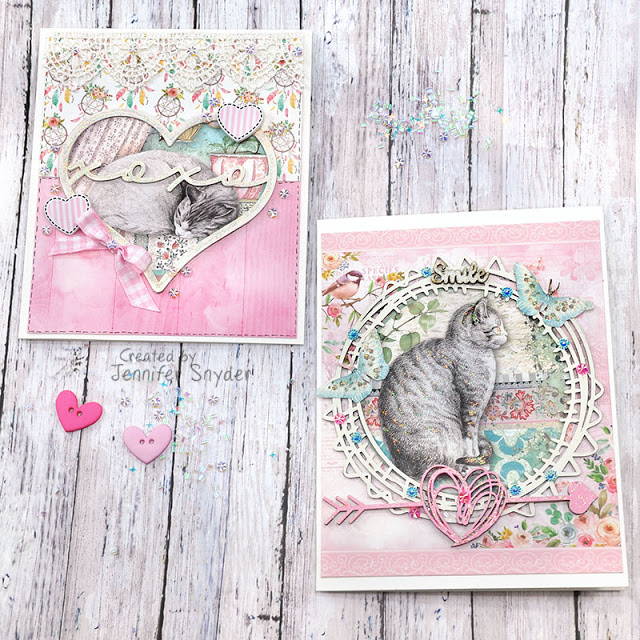 Cats,Cats and More Cats - Cute Kitty Cards
Howdy!  Today I'd love to share my  love of kitty cats with you through paper crafting.  Our pets are such an  important part of our lives.  They should be joyfully celebrated for the  role they play in bringing happiness to the home.  I can find no better way  to remove stress from my day than to create cards with a pet theme.
I just happen to have a happy reason for  making cat cards.  I have some friends who adopted cats recently so I made  cards to welcome the new family member to the home.
Creative Embellishments has some  great pet themed products and  other chipboard that is purrrrfect for pet projects. Today I am featuring some chipboard pieces  that aren't specifically pet themed but work so nicely.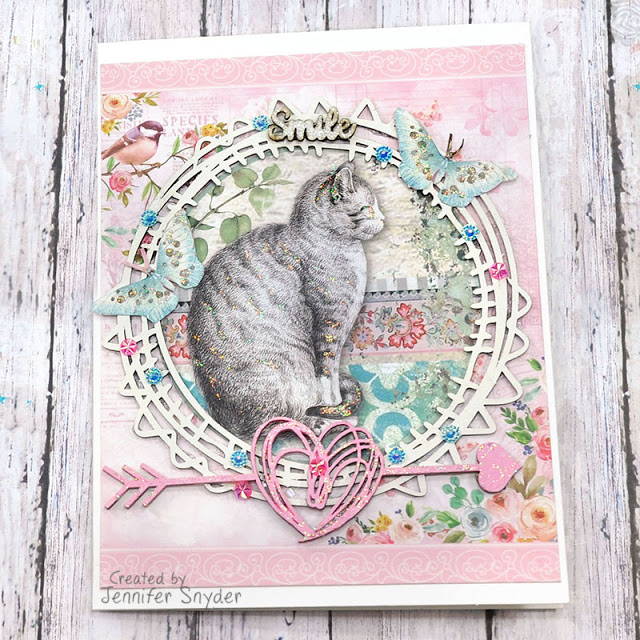 This first kitty card  features the following chipboard pieces painted with acrylic paints and Stickles Glitter Glue,then finished with Doo Dadz, from Buttons Galore and More. I also used Creative Embellishments - Love Arrow Set & Creative  Embellishments - Doodle Frames.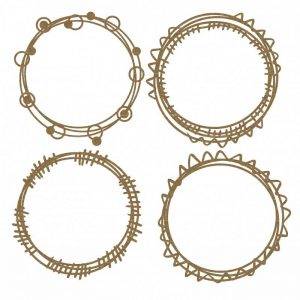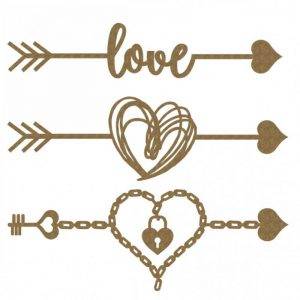 I  mentioned the other embellishing accents used on the card, but let me show  you.  The cute glitter "Smile" sentiment is a new line of  products from Buttons Galore called Sparkling Sentiments, Spirit set. These are small wooden pieces coated with glitter, perfectly sized for cards  and craft projects.
The  pretty pink and blue crystal gems are from Buttons Galore Doo Dadz- Princess collection. These are easy to use on cards and craft projects because they have flat backs  for gluing.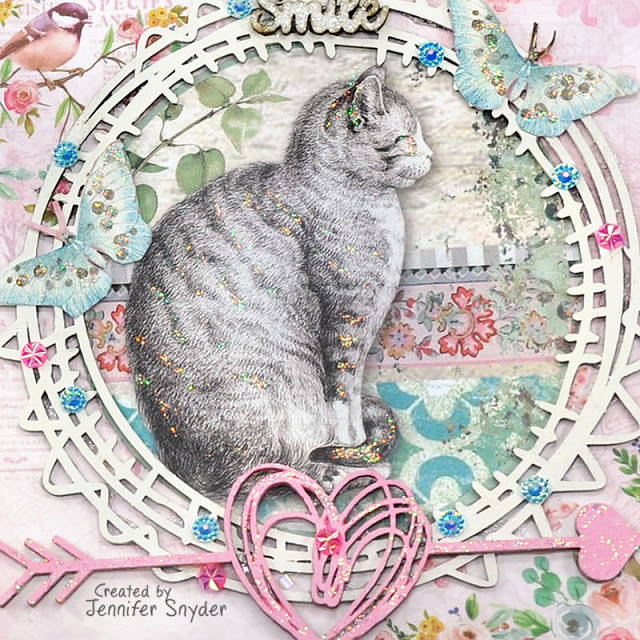 The kitties are images Stamperia's ORCHIDS AND CATS 12x12 Paper pad.  The backgroundpapers were from Little Birdie'sCELEBRATE LIFE 6x6 Paper Pad.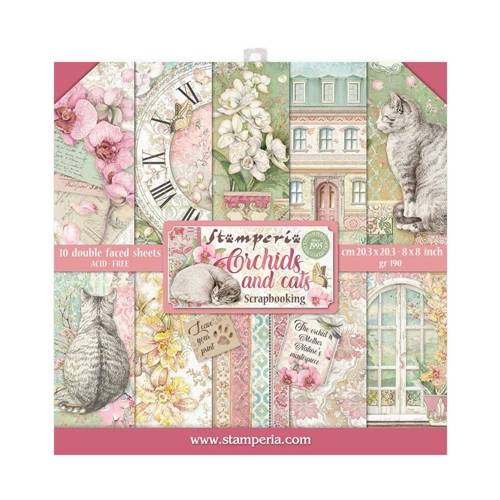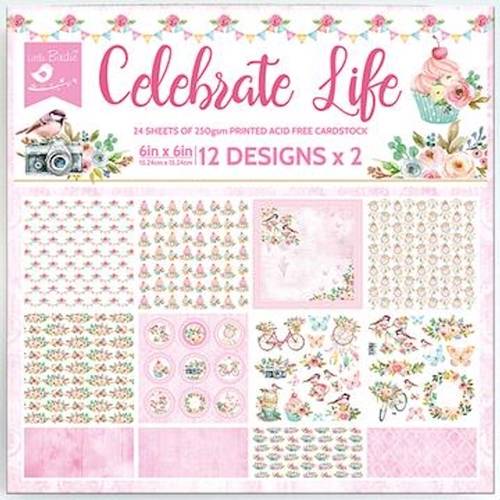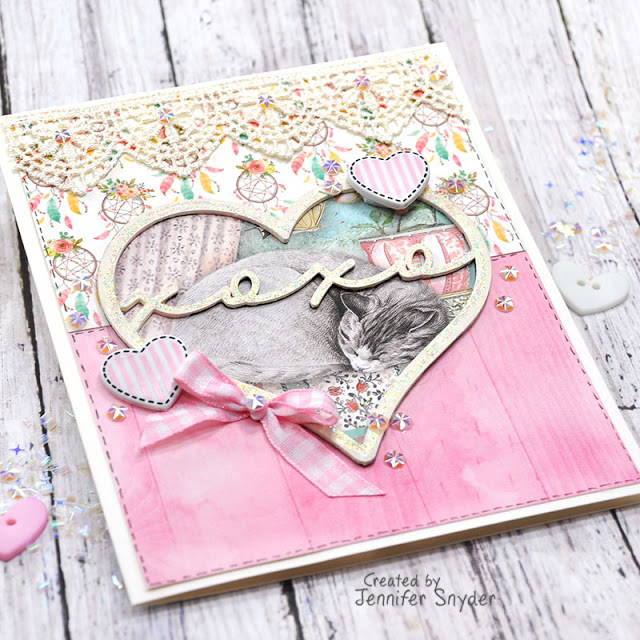 Now I'd like to present  the second card.  The image of the sleeping kitty from the Stamperia paper,  makes me want to hug a kitty.  Thank heaven I have three crazy cats that I  can seek out and hug.
The xoxo heart  chipboard piece for the second card is Creative Embellishments - Love  Sentiments Hearts.  It was painted with cream acrylic paint then finished  with Stardust Stickles Glitter Glue for a bit of shimmer.
Next the card has  finishing accents with Polar Wind Doo Dadz from Buttons  Galore.  The sweet 3D button Hearts are also from Buttons Galore.  They are great  quick toppers.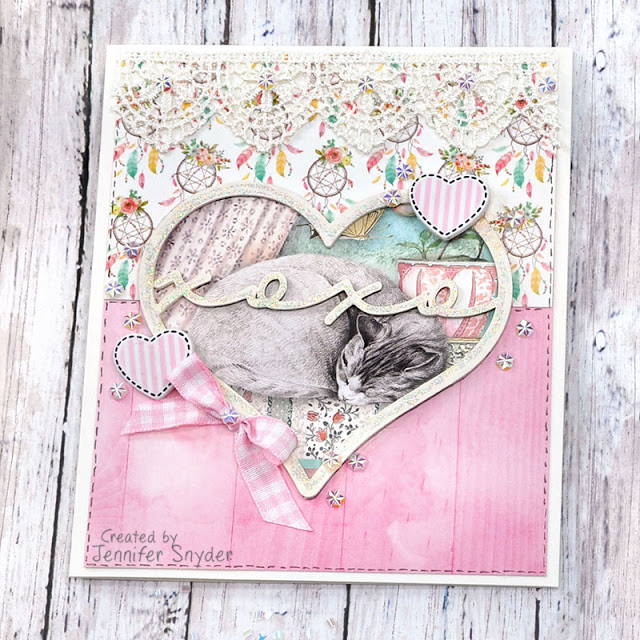 Thanks so much for  sharing your time to stop here.  Happy Crafting!