Summer Fun - Watermelon Shaker Card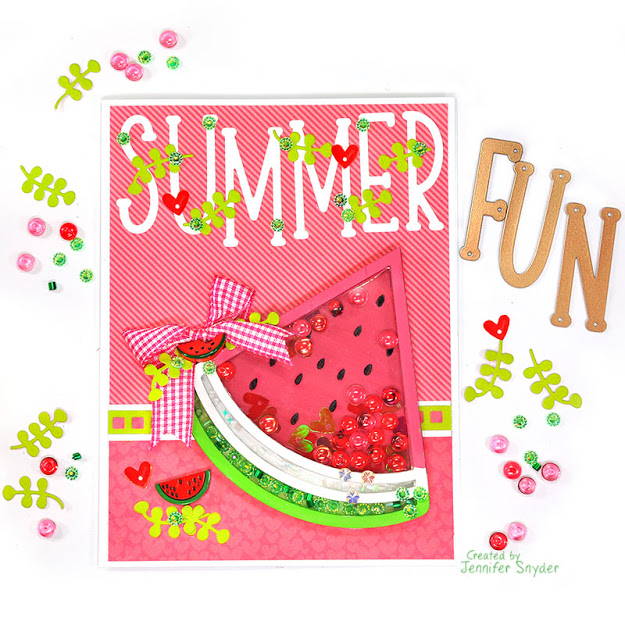 When I think of the  things I love about summer, watermelon tops the list.  Fresh, cold, sweet  watermelon.  Today I am using Spellbinders Large Die of the Month, a versatile alpha die  set, to create a card that captures my idea of summer. 

This alphabet set has big and thin letters  which means you can fit a rather large word on a card quite easily - for more  sentiment options all year round. 
The border on this card was created using  another Spellbinder's die - but just a piece of the die - Spellbinders  Richelieu Square Die - Flourished Fretwork by Becca Feeken.  I only  used a portion of the square die to create my border.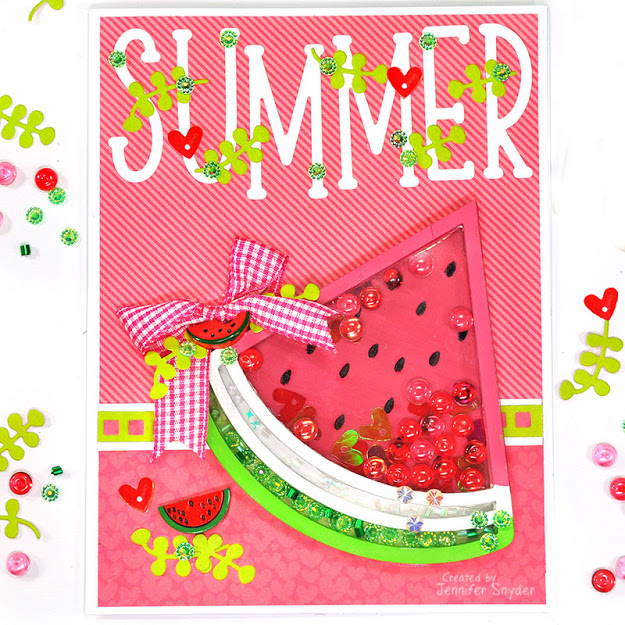 The  Watermelon Shaker
The watermelon shaker is  a new chipboard shaker design from Creative Embellishments. It is fun,fresh and completely summery.  I pained the shaker with basic acrylic  paints (I mixed red and pink to make the watermelon color).  Once it was  completely dry, I filled in the seeds with a black Ultra Fine Point  Sharpie to make the seeds darker.   
Warning:   make  sure the paint is dry or your marker will be ruined.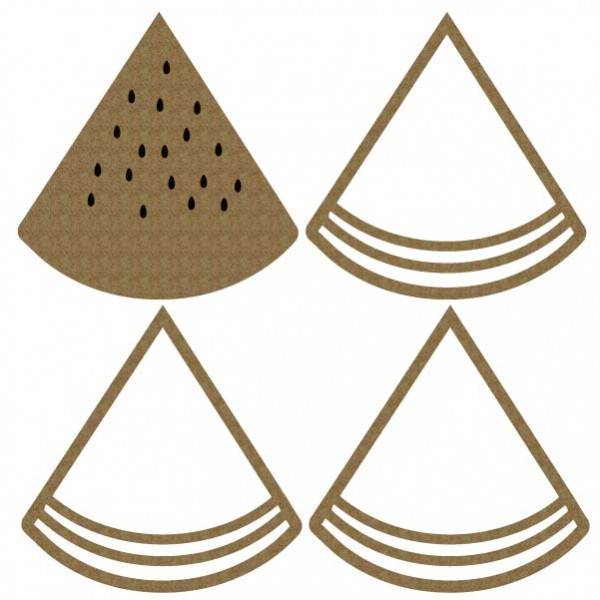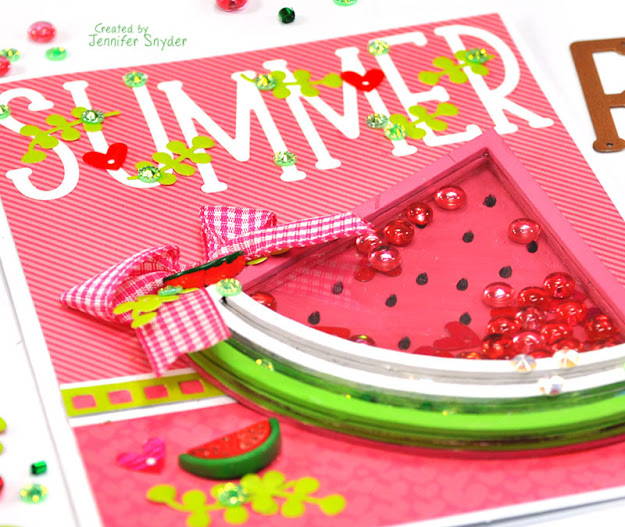 Thanks for stopping here  today.  Happy crafting.