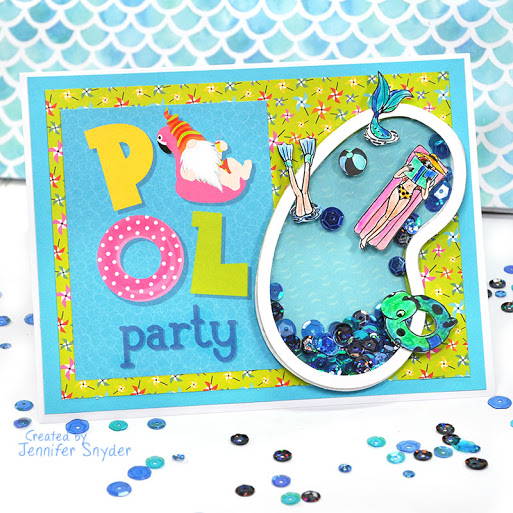 Summer Pool Party ShakerCard
Summer is a time for relaxation, fun and  SUMMER POOL PARTIES! Are you the summer mermaid?  The floater?  
The lounger?  The diver?  The  underwater explorer? The summer party shaker?
Or maybe you are the poolside observer dipping  your feet in to refresh. 
This stamp set was made for summer fun. It's  completely irresistible. 
Introducing Fun Stampers Journey Pool With a View Die Set and companion Make a Splash  Stamp Set - with detailed stamps that cover all those pool characteristics  described above - from the mermaid to the underwater explorer and more.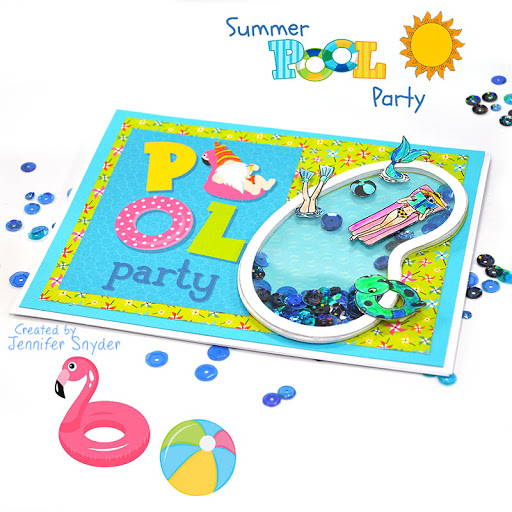 I decided to create a shaker card because the  pool die gave me ample opportunity to a nicely sized shaker body.  
I simply ran dimensional foam and a piece of  acrylic through Spellbinders Platinum Die Cutting Machine to create  the pieces for the shaker.  
This was stamped on watercolor paper  using Fun  Stampers Journey's Black Licorice True Color Ink Pad.  I love this ink  because it has dark rich pigmentation that does not bleed.  It  produces crisp, and clear images that "play nice" with watercolors  and other inks.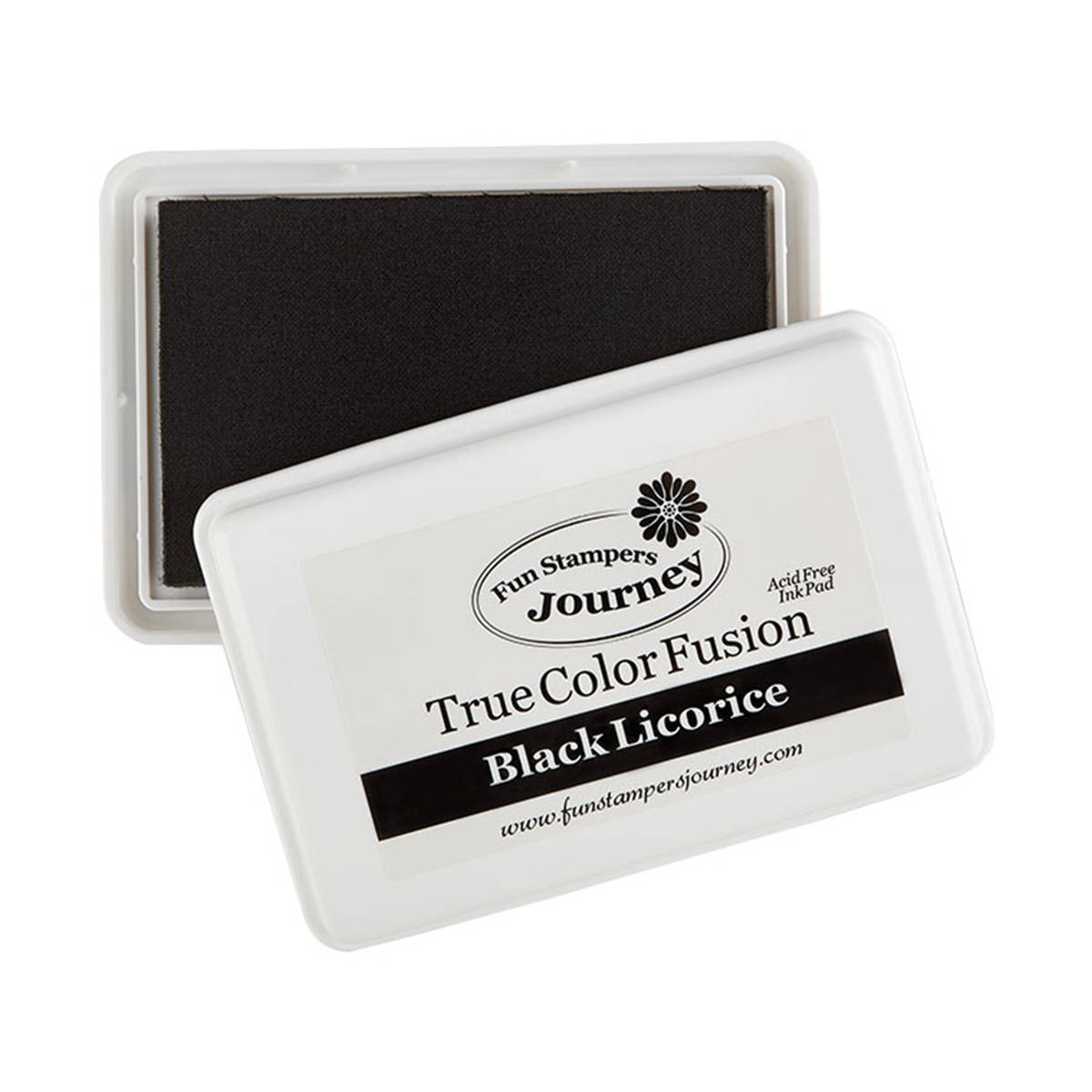 I used watercolor pencils and a water brush to  color the stamped images. 
Here is a close up of the card.  
The dragon or sea creature float make me  smile.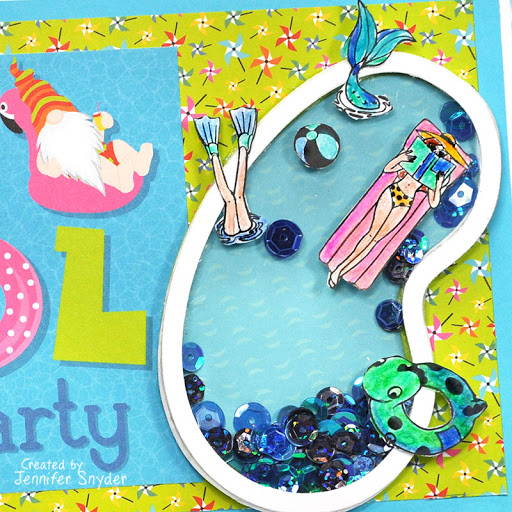 The background paper used today are Photo  Play Paper's - Tulla and Norbert's Excellent Adventure Collection - 12 x 12  Collection Pack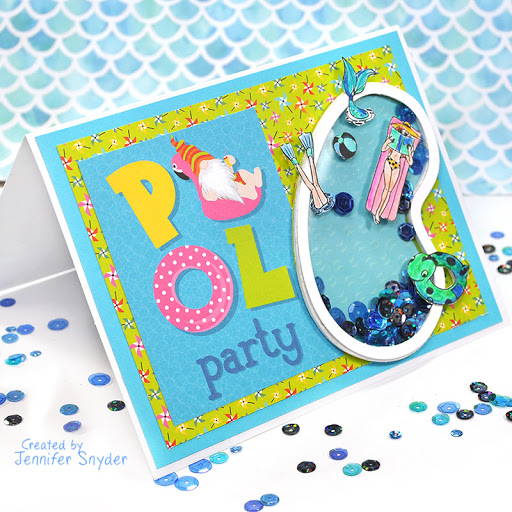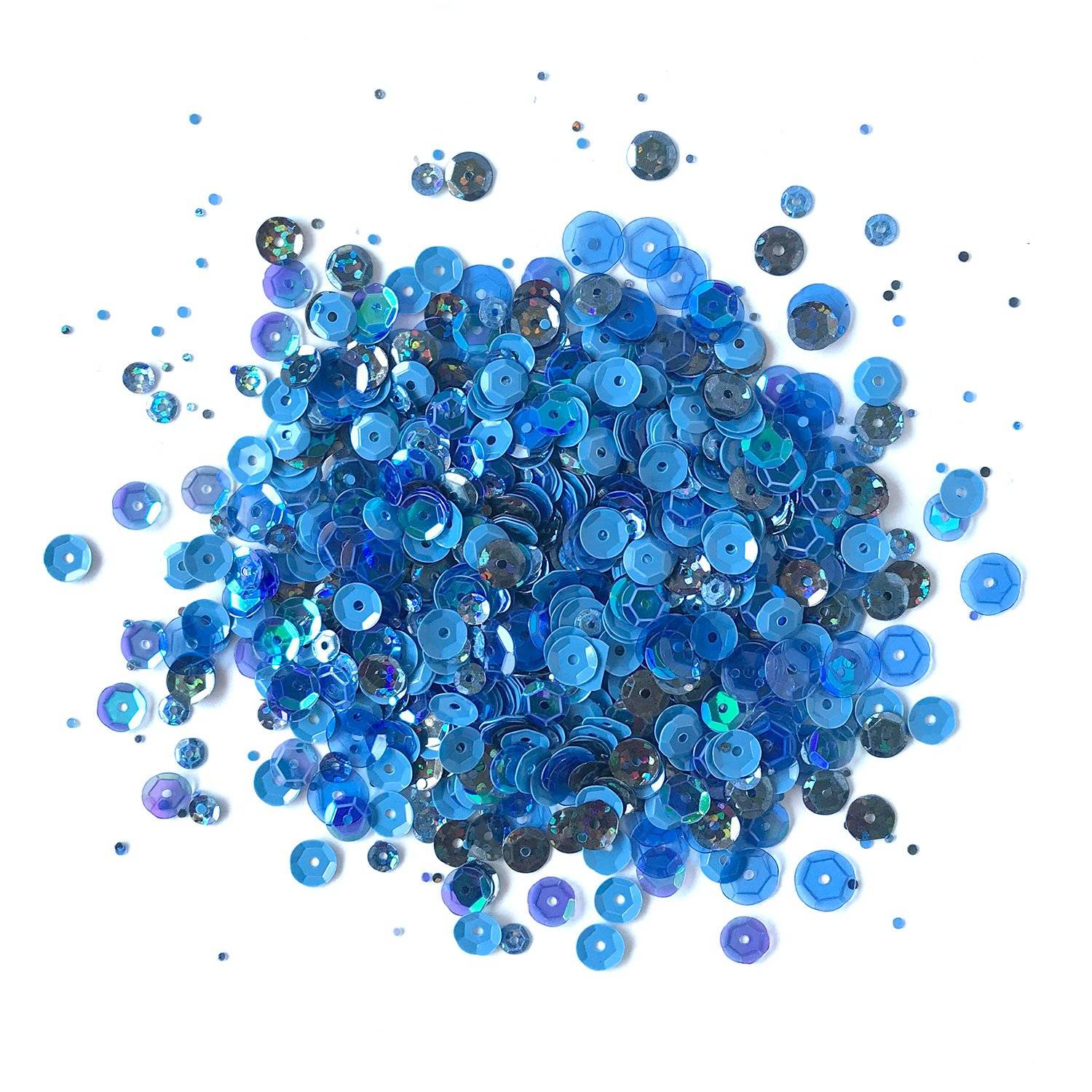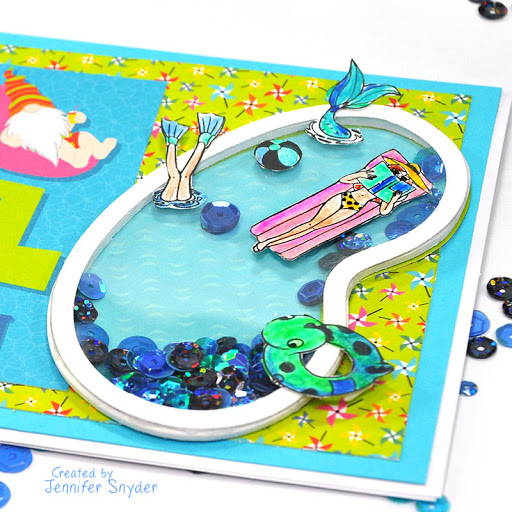 Thanks for stopping  here!  Happy adventures!