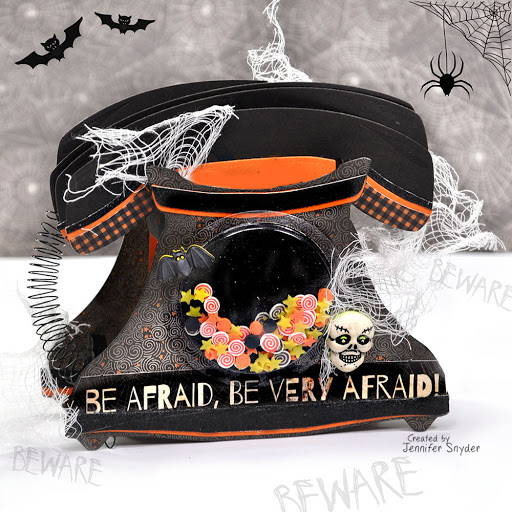 Collapsible Phone Card -Spellbinders APG of the Month for August
This month's Amazing Paper Grace Die of the Month Membership
from: Spellbinders is charming, enchanted and haunted. Well, my twist on the project took a spirited turn.   Nothing like a"bat phone" to call your loved ones - the coolest bat phone ever!
This month's design by Spellbinders and Becca Feeken is clever and dimensional.  The card was created to collapse flat for easy mailing and has slots for multiple headset tags that are perfect for sentiments or additional decor.  I used my multiple headsets for haunted spooky tags as decor.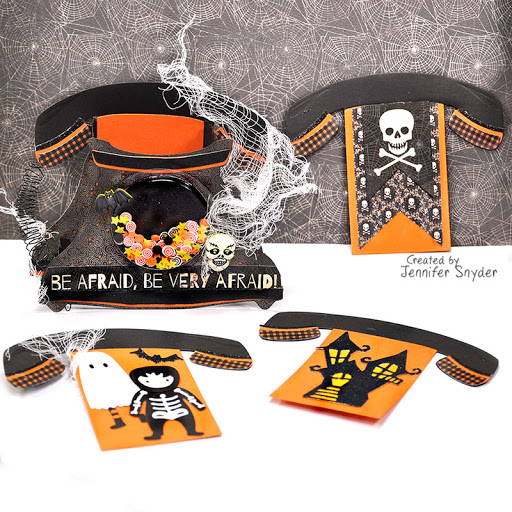 The phone cord was created using a thin piece of black wire rolled tightly around a pencil. Oh, how I used to love to play with the phone cord coils when I was a chatty young girl, spending hours on the phone. We had the same style phone and ours was black as well - just not haunted and it certainly had no cobwebs as it was quite frequently.  
There are some additional fabulous Spellbinders dies used to gussy up the headset tags below:
Spellbinders Eek-A-Boo - Sept 2019 -Small Die of the Month Club
Spellbinders Die D Lites Haunted Manor Holiday 2017 Etched Dies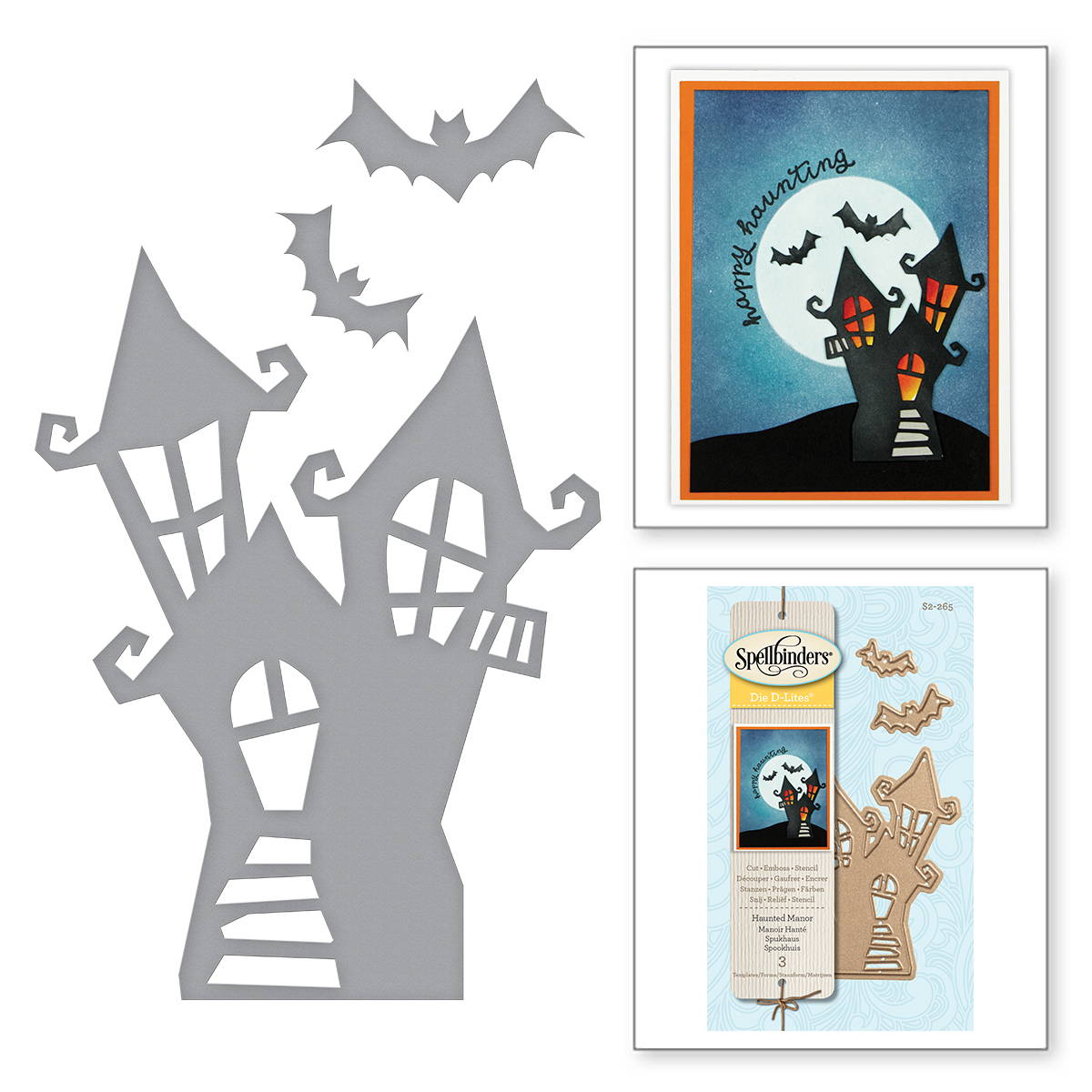 The Eek-A-boos are the cutest Halloween dies. Click on the images to see the original posts and see the Halloween costume parade created with 
Spellbinders Eek-A-Boo small die set. Grab your set before it's gone forever and haunts you.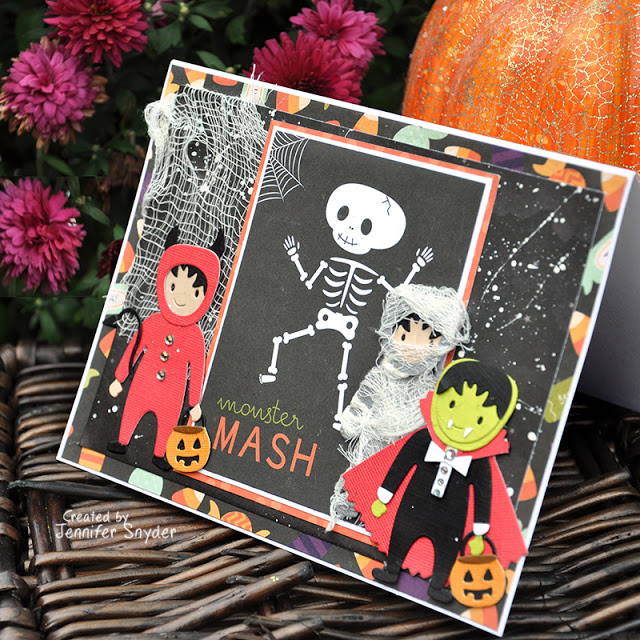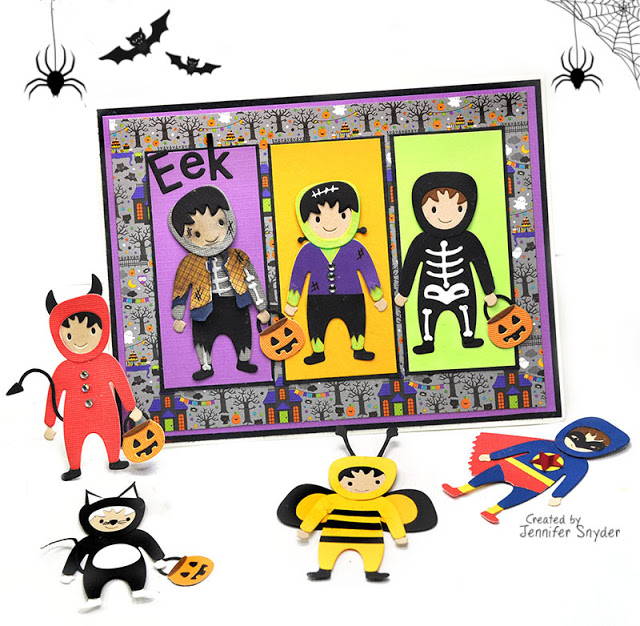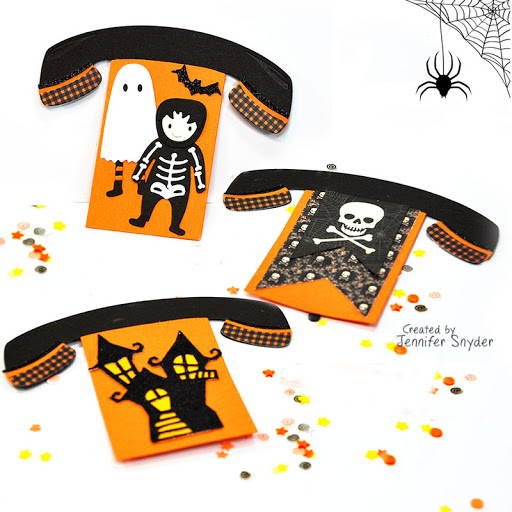 The Paper
The papers used on this project are from Authentique's new Masquerade collection for Halloween.  I used  Masquerade - 6 x 6 Paper Pad and the Authentique's coordinating Masquerade Collection Die cuts on this card.  Stay tuned because the collection is coming soon.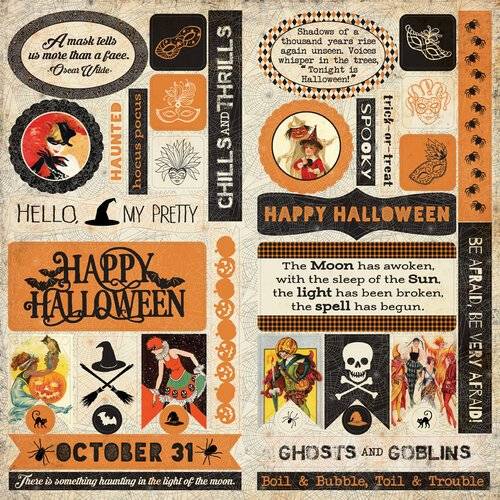 The Shaker Mix and 3D Buttons
 I love making shaker cards because the interactive feature is such a surprise for the person opening the card.  Since this card already has a unique collapsible design, the paring of the shaker is extra fun.  
And then to make it all spooky?  All I can say is BEWARE.  
The shaker mix is brand new Sprinkletz from Buttons Galore and More - just in time to start the Halloween fun. The 3D Bat Buttons and 3D Skull Buttons  in the image below, are also from Buttons Galore. They make perfect finishing touches to cards and projects.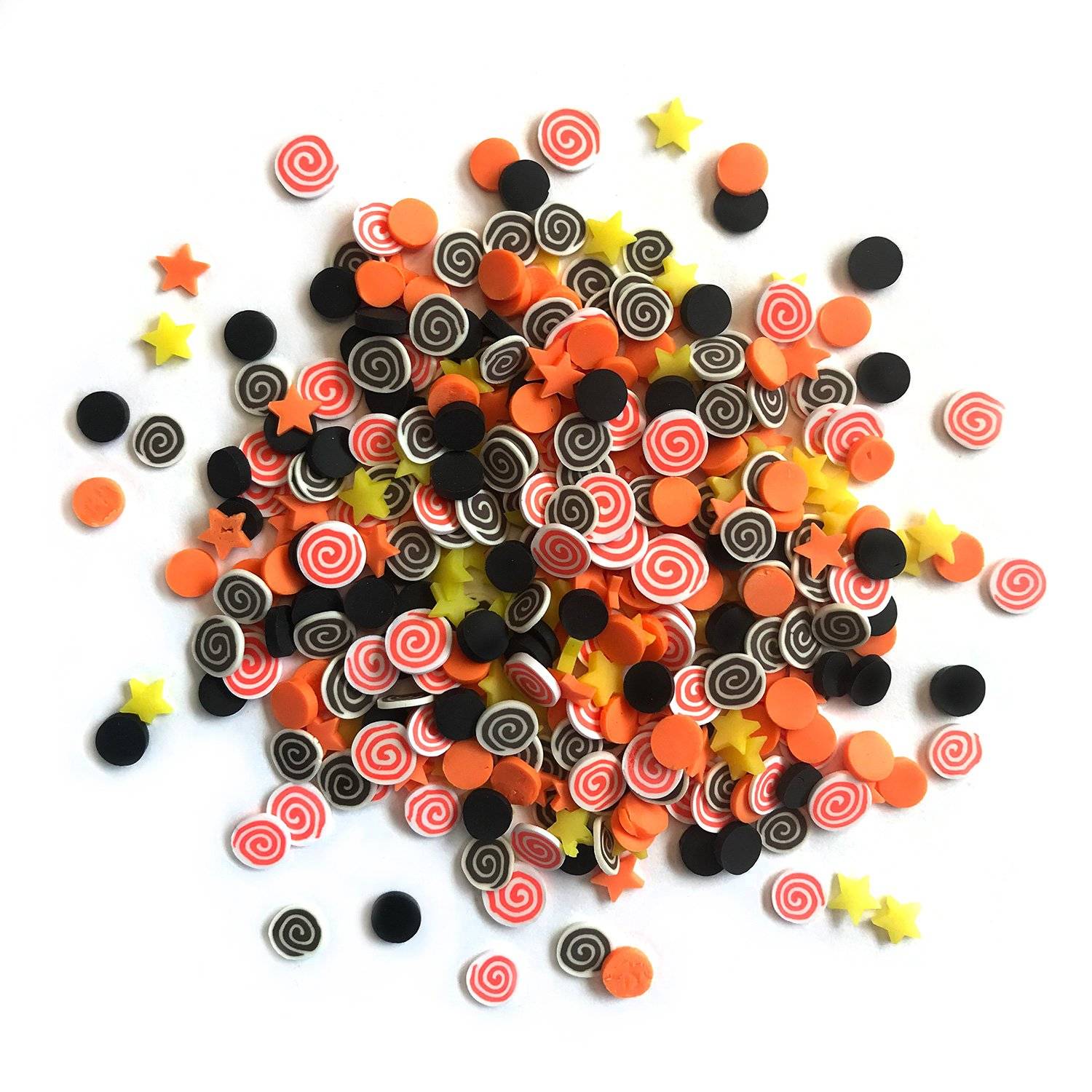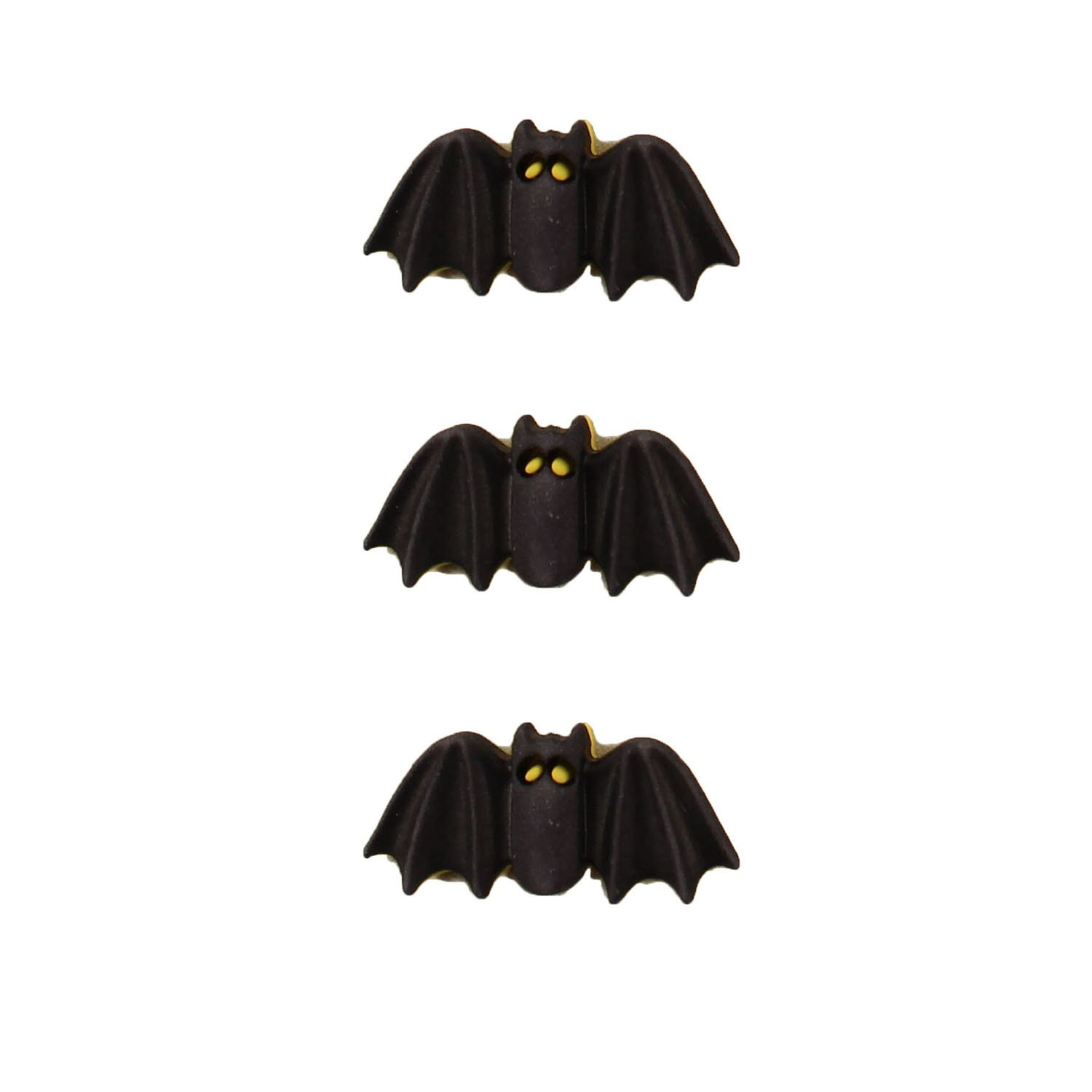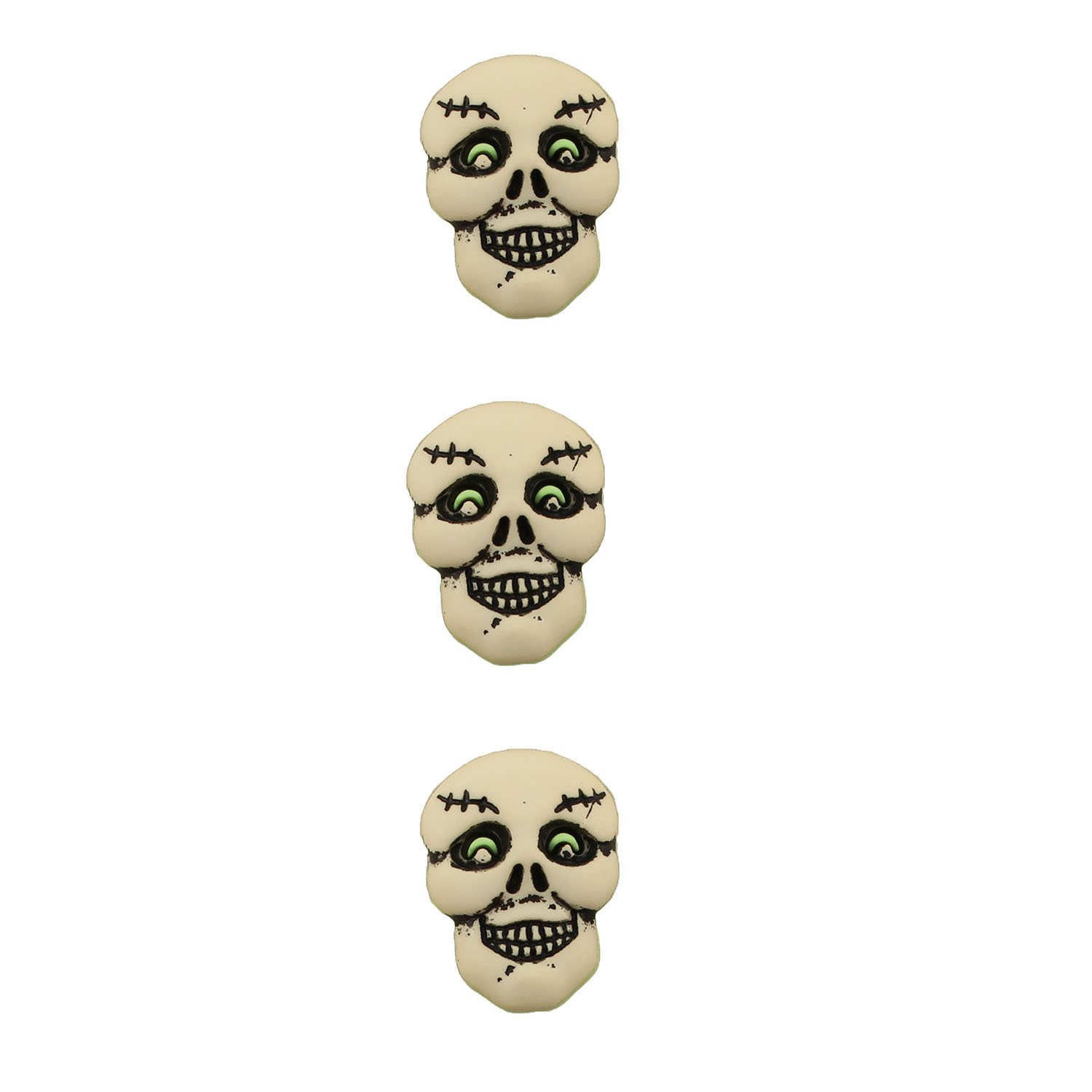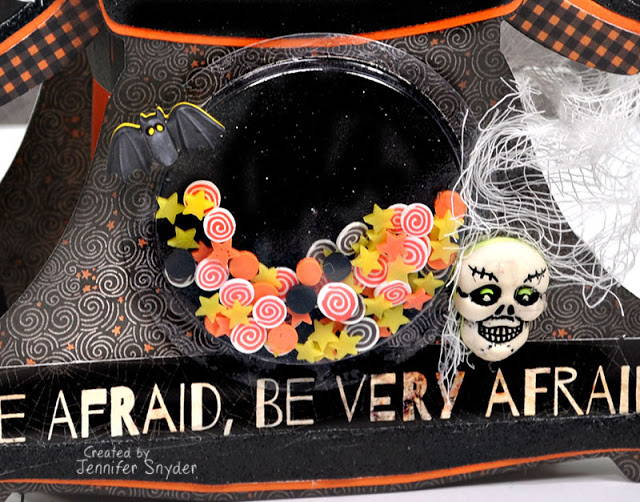 As always, the dies for Spellbinders monthly clubs are exclusive to Spellbinders and you won't find them anywhere else. 
Thanks for stopping here today.  Happy crafting.