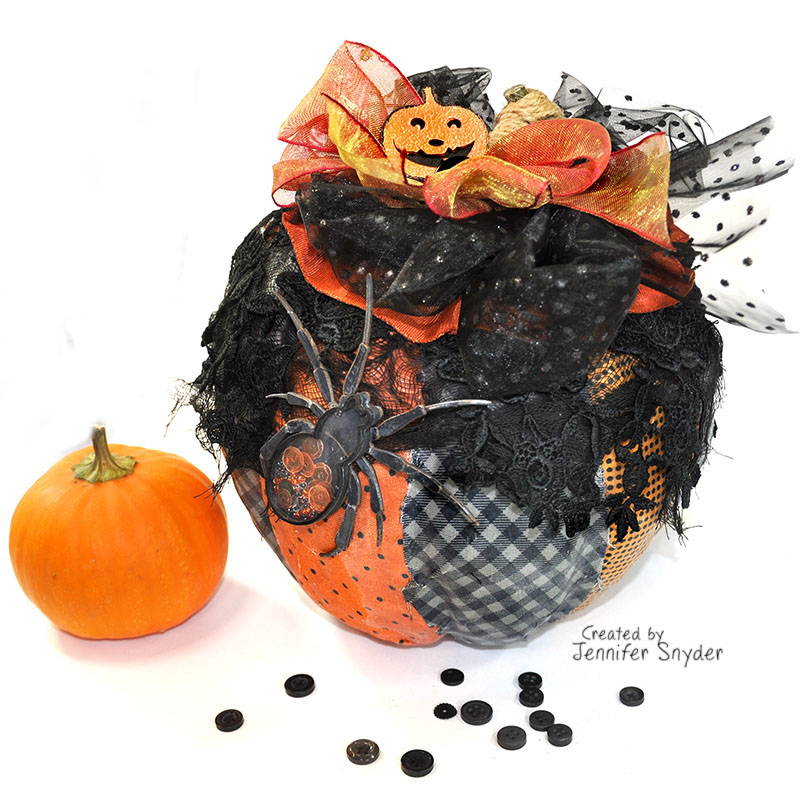 This  is the time of year to shop for those Halloween bargains that don't break the  budget and are interesting to alter with your personal flair.  It's  Halloween decorating season!
Today I'd like to share a DIY Halloween home décor piece that is  easier than it looks.
Here are the chipboard pieces used on the pumpkin; Creative  Embellishments - Jolly Jack O Lanterns and Creative Embellishments -Spider Shaker.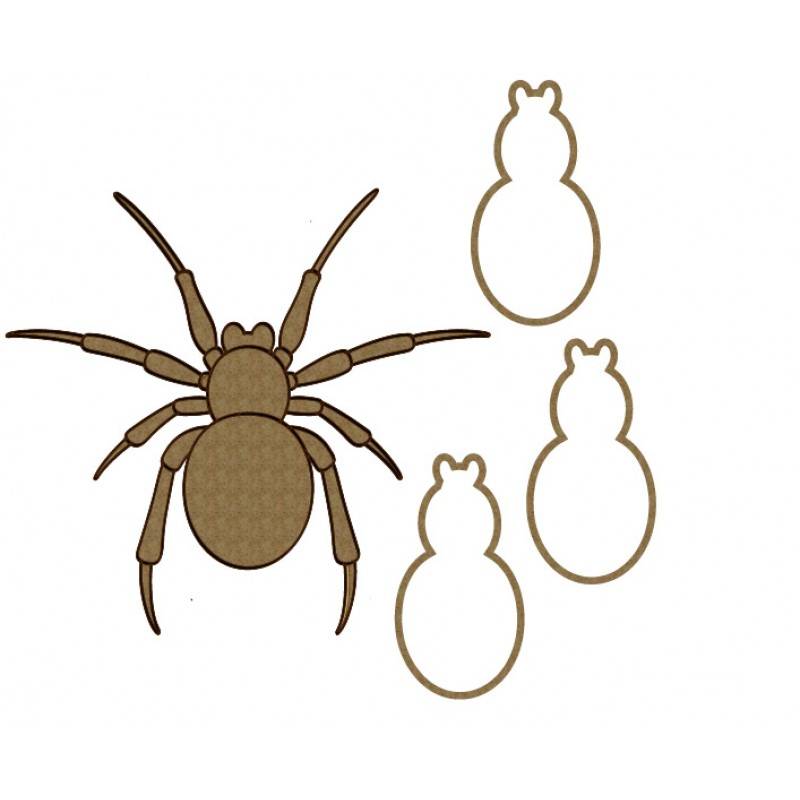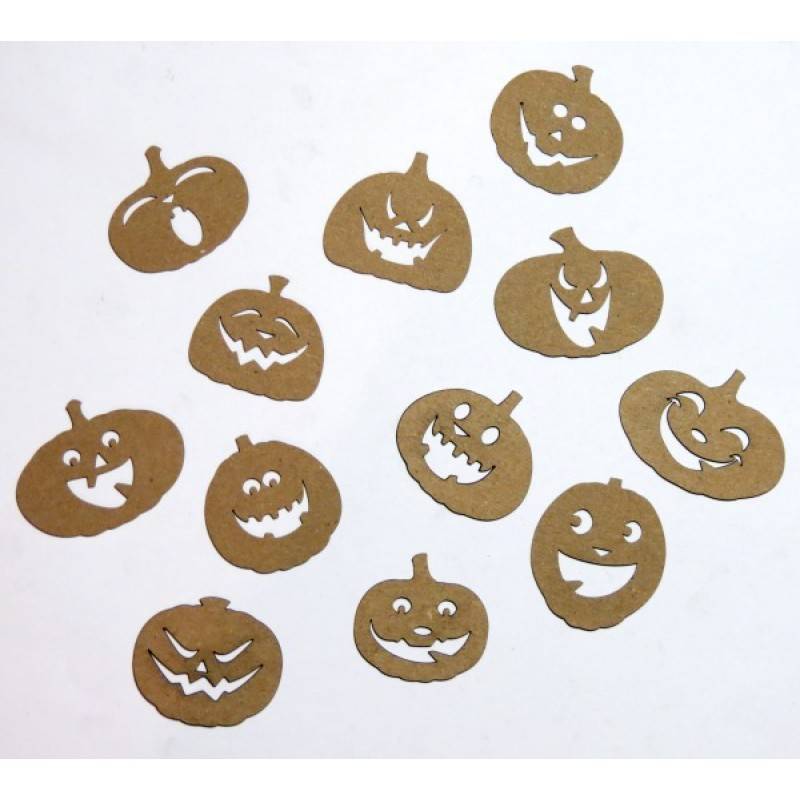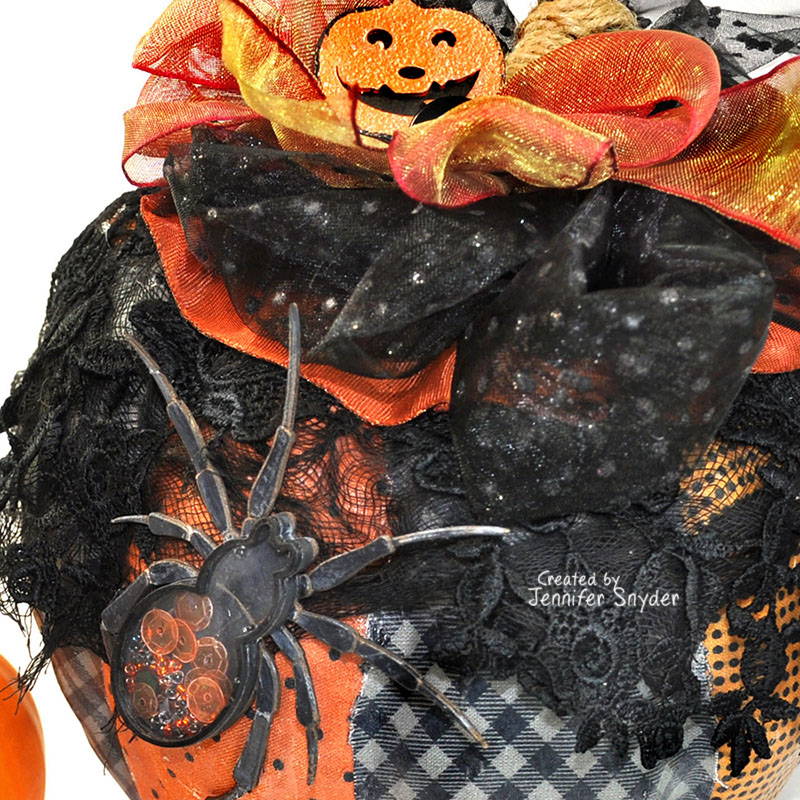 DIY Instructions/Tips
I created a quick tutorial showing how I made  this pumpkin.  I started out with an unattractive foam pumpkin (it was  super cheap - maybe because it was what I call "underwhelming") and  Halloween fabric I purchased because it was fun.  I don't sew or quilt but  I still must stop and admire the fabrics. Occasionally I indulge in a 1/4 yard  here and there.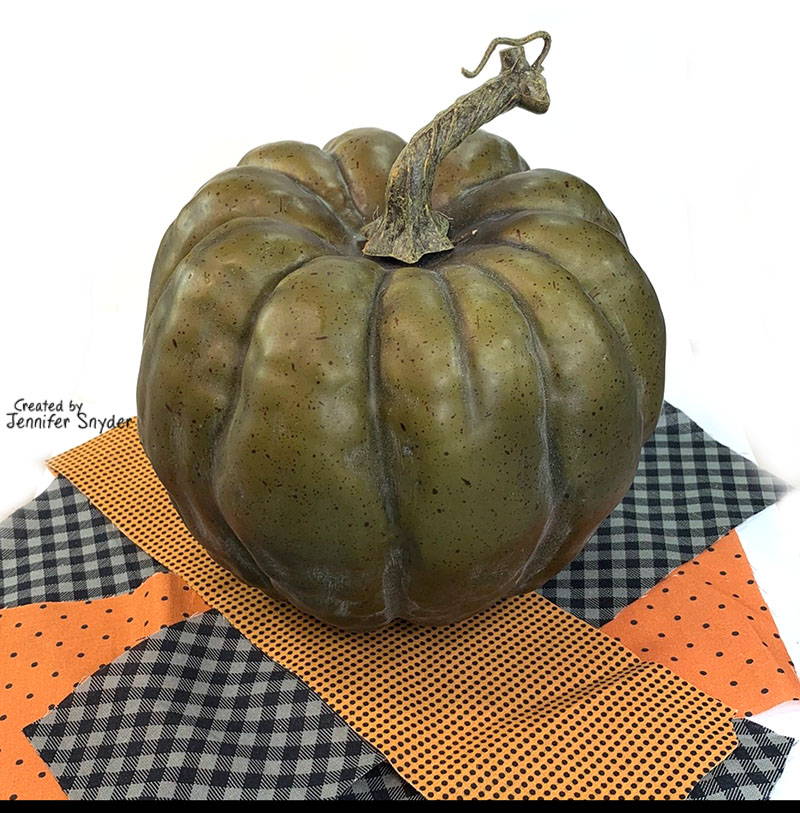 My  pumpkin is approx. 9 inches around so I cut the fabric into 3 inch strips to coverthe pumpkin ribs.  The size of the fabric strips will differ depending on  the size of the pumpkin.
I  slathered Matte Gel Medium onto the pumpkin and smoothed the fabric  over the pumpkin.  Then I covered the fabric with the matte gel  medium.  The gel medium dries clear and acts like a great glue.  I  also used matte gel medium because I do not want a shiny finish.
Gel medium is like Mod Podge.  That works well too.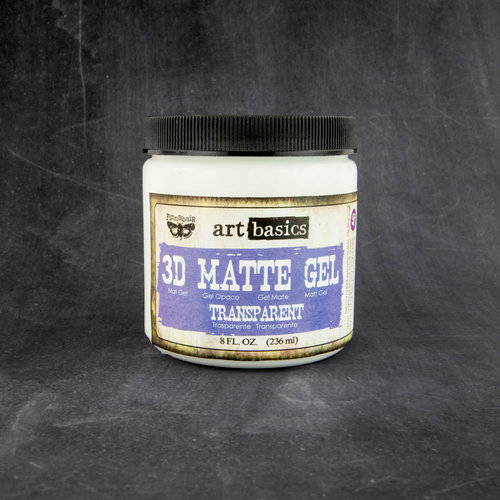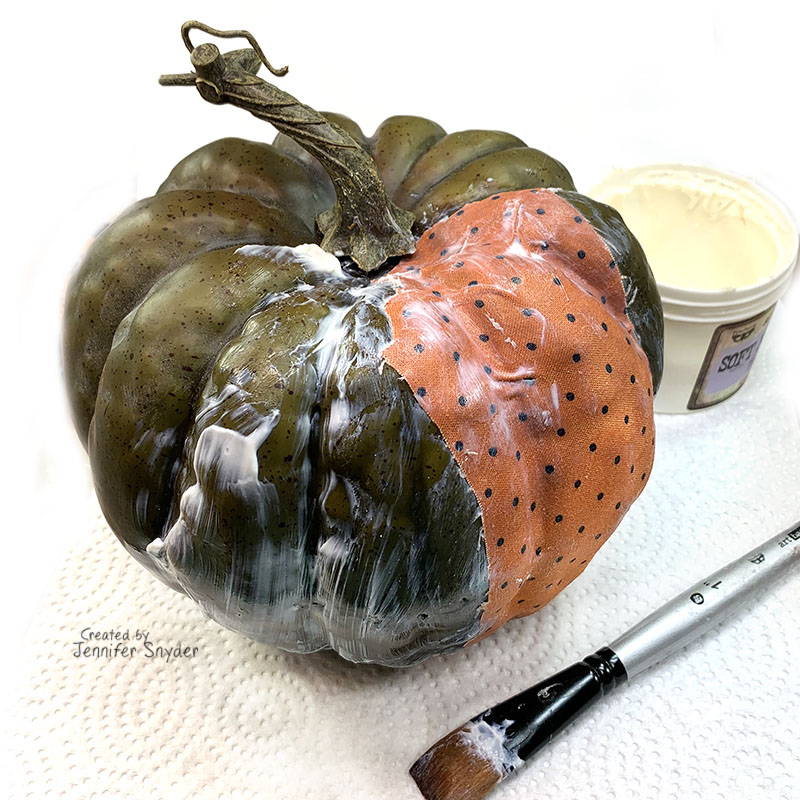 After the pumpkin is  completely covered in patchwork, I took hemp and twisted around the pumpkin  stem to finish the piece and hide the fabric seams that join at the stem.  I started the hemp at the top of the stem and worked toward the pumpkin.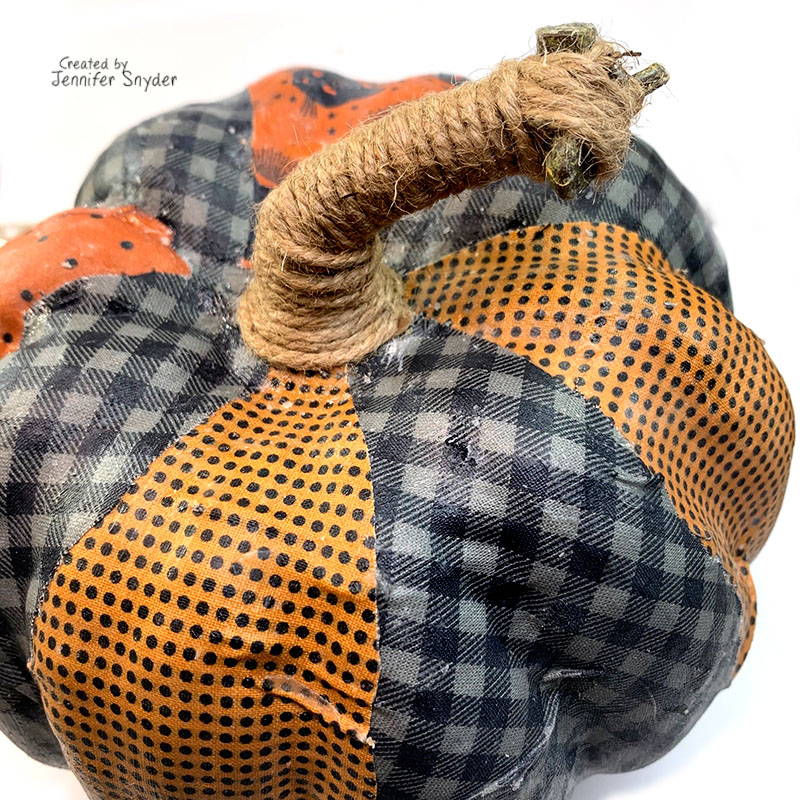 Time to decorate the  pumpkin.  I added black cheesecloth (now is the time to skip to your  dollar store and grab the Halloween spooky cheesecloth).  I also added  black lace.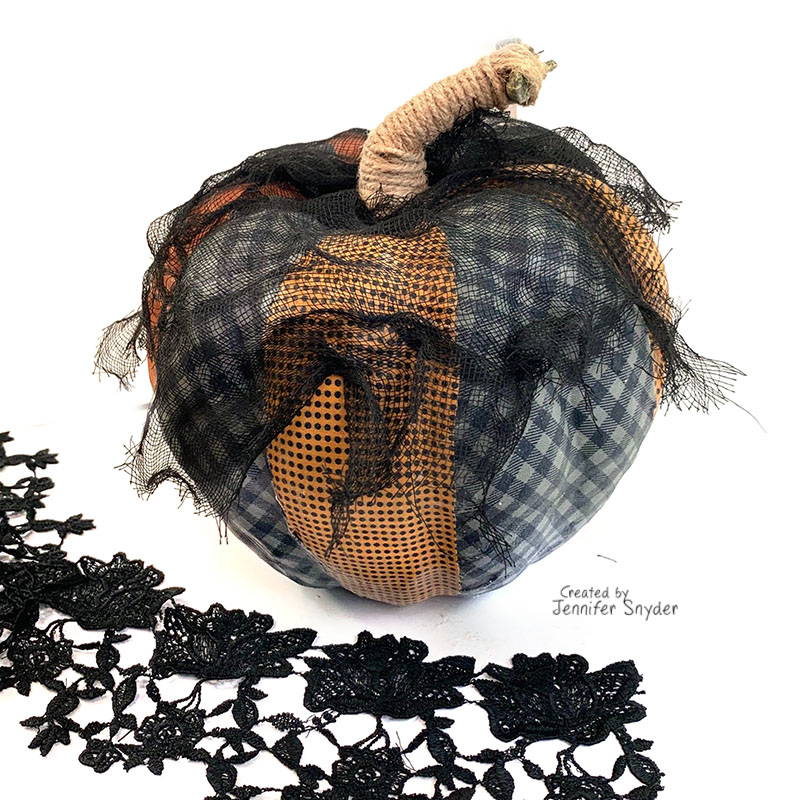 Next, I added the Creative  Embellishments - Spider Shaker tothe side of the pumpkin.  I painted the spider with black and gray acrylic  paint, and filled it with fun, fabulous Buttons Galore - Trick Or treat Shaker Mix .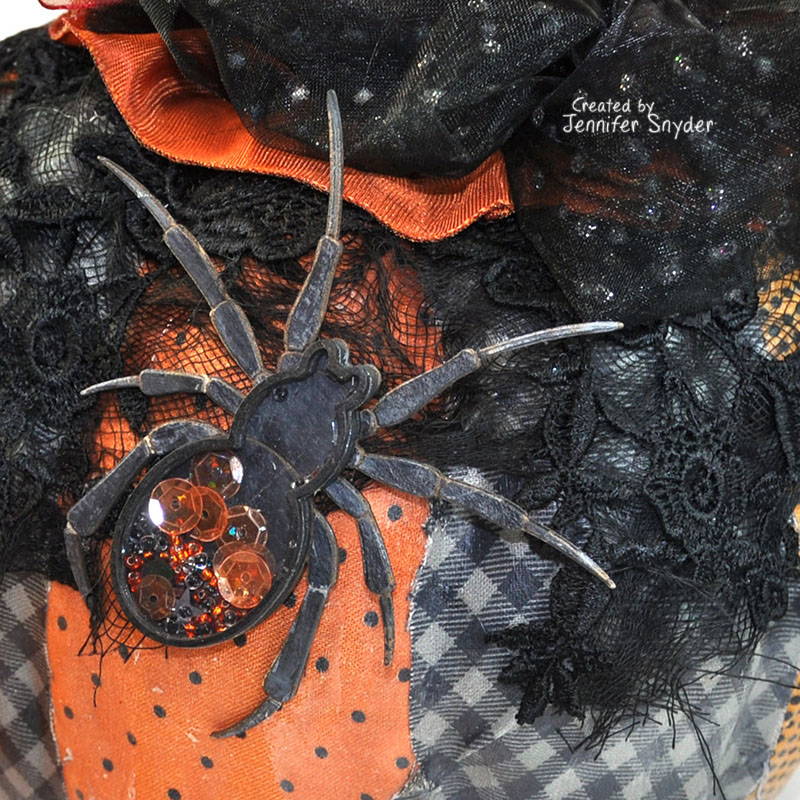 Finally, I finished  off with a black polka dot tulle bow and one of the chipboard pumpkins from Creative  Embellishments - Pumpkin Faces.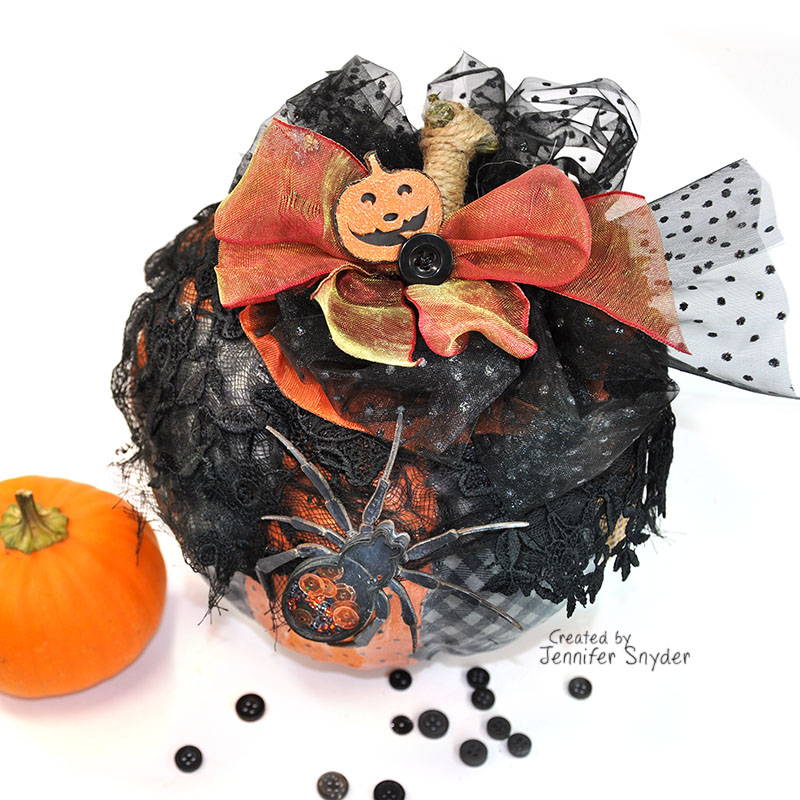 Thanks for stopping  here today.  Happy Spooky Crafting.