Hi, it's Connie here with the Buttons Galore & More design team! Today I'm sharing a handmade Christmas shaker card, using the Deck The Halls Shaker Mix by 28 Lilac Lane. The 28 Lilac Lane Shaker mixes are full of beautiful colors of sequins, beads and buttons, mixed perfectly together to get you into the Christmas spirit or at least in the mood to start your Chrismas shaker cards!
Supplies needed for Christmas Shaker Card: 
28 Lilac Lane "Deck The Halls" Shaker Mix 
clear acetate film 
chipboard 
frame die pattern 
paper stamp (deer) 
black stamping ink stickers 
silk floral holly leaves 
vintage trim 
How to Make a Christmas Shaker Card: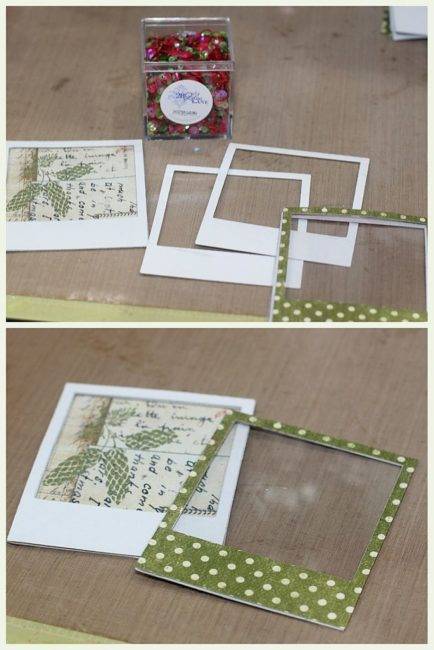 Using a die cut machine, cut out five or six frame shapes that will be used to make the shaker from. I used light  cardboard and cut five. You will need to pick a die shape that has a opening in the center, such as a frame. 
Glue four of the shapes together with a pattern paper print as the back to create the "box" for the shaker card. 
Cut one shape using the pattern paper of your choice. That will be the front frame for your shaker card. 
Glue the last shape and the pattern paper together. 
On the back side of the front frame set, glue an acetate sheet. 
Add the shaker mix into the cavity of the box and glue the front frame to the front of the shaker card box. 
Once the glue on the shaker is dry, it is ready to adhere to a card front!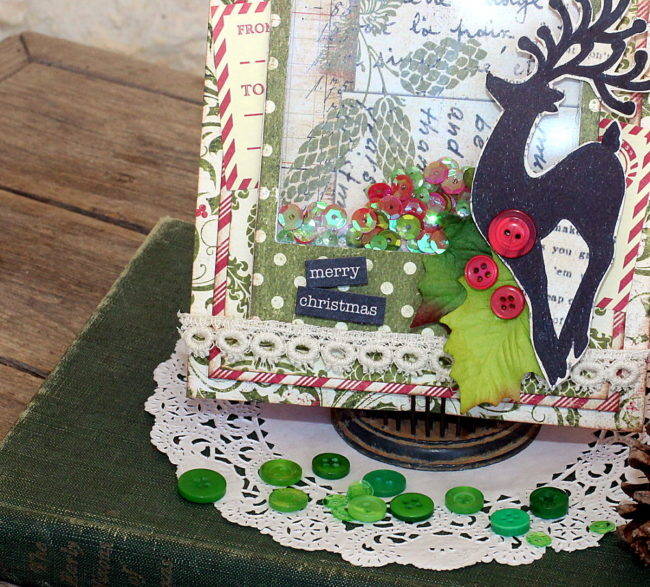 Layer pattern papers on the card front and adhere the shaker. Continue to embellish with stickers, buttons, holly leaves and the stamped image (deer). Add the vintage trim to the bottom of the shaker, along with the card sentiment. I call shaker cards "fancy" cards that scream "special person". They are fun to make and so pretty!!! But most of all they will be loved by who ever receives them and that is a good thing!