Nothing says Christmas like a flurry of snowflakes! Using adorable buttons and a beautiful sequin mix from Buttons Galore and More, I am getting into the Christmas spirit with this Let It Snow Christmas card.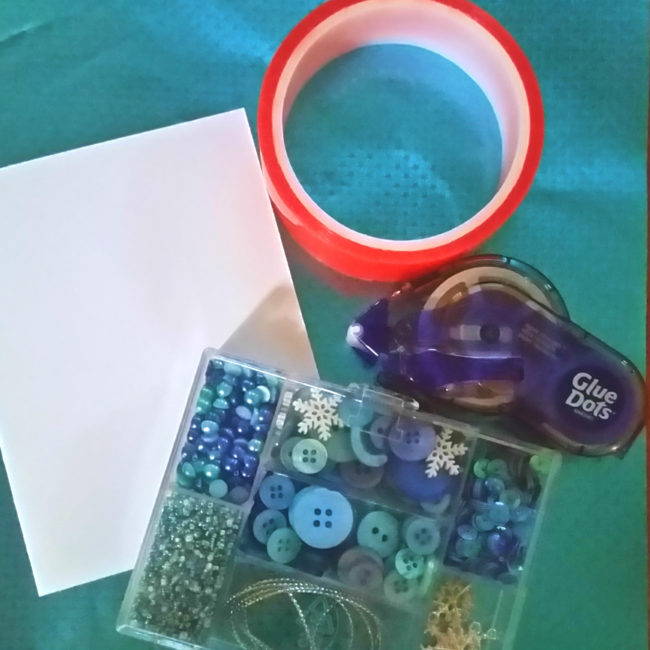 Materials used for Let It Snow Christmas Card:
28 Lilac Lane "Let It Snow" Embellishment Kit 
Buttons Galore "Arctic Blast" 
3D buttons 
white card base 
foil paper 
white alphabet letters (I used fabric embroidered letters) 
scissors 
button shank remover 
How to create Let It Snow Christmas Card:
1. Using a paper trimmer, cut the foil paper to be slightly smaller than the front of the card base. My card base was 4 1/4″ by 5 1/2″ so I cut my foil paper to 3 3/4″ by 5″. Adhere the foil paper to the card base using tape runner.
2. Apply red liner tape around the edges of the foil paper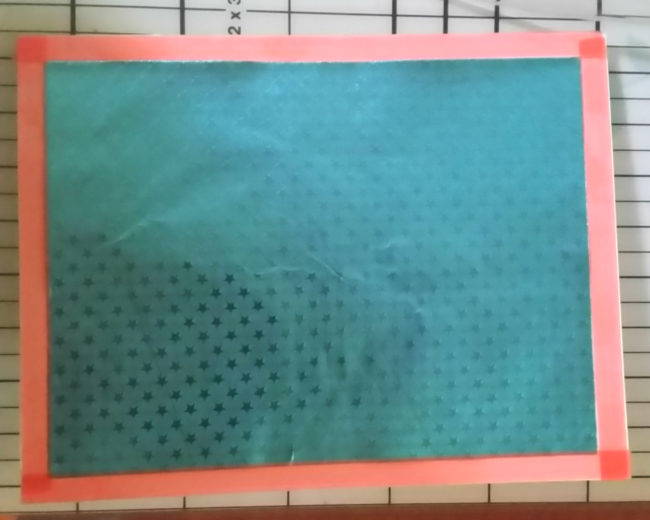 3. Peel the liner of the red liner tape to expose the adhesive. 
4. Sprinkle sequins, beads, and half-pearl embellishments from the 28 Lilac Lane "Let it Snow" Embellishment Kit onto the exposed adhesive.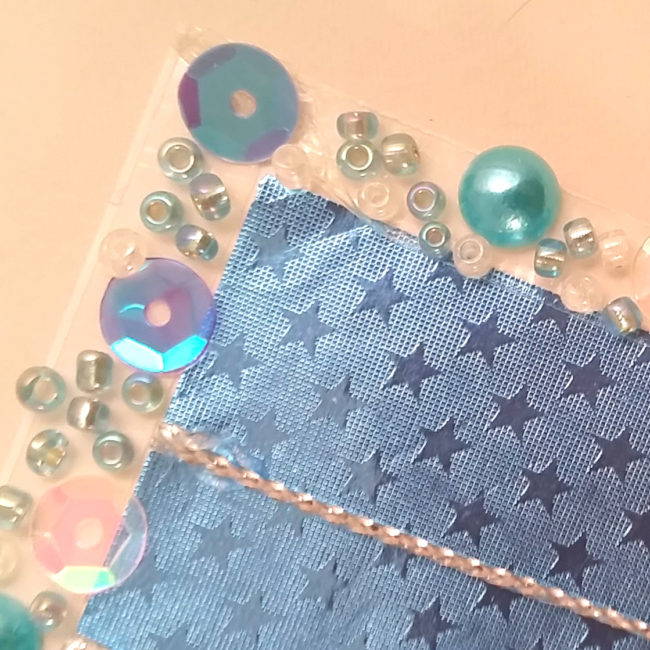 5.  Cut varying lengths of silver cording from the embellishment kit. Attach the cording to the top of the foil paper using adhesive dots. 
6.  Remove the shanks from the backs of the buttons using a button shank remover or sharp scissors. 
7.  Attach the silver snowflake charms from the 28 Lilac Lane kit to the silver cording by tying a small knot. Place an adhesive dot on the back of each of the snowflakes to hold them to the card. Attach the "Arctic Blast" buttons with adhesive dots as well at the end of two of the pieces of silver cording. 
8.  Use alphabet stickers to spell out "Let It Snow" at the bottom of the card. 
Now sit back and think snowy thoughts, and send your Let It Snow Christmas Card to someone special!