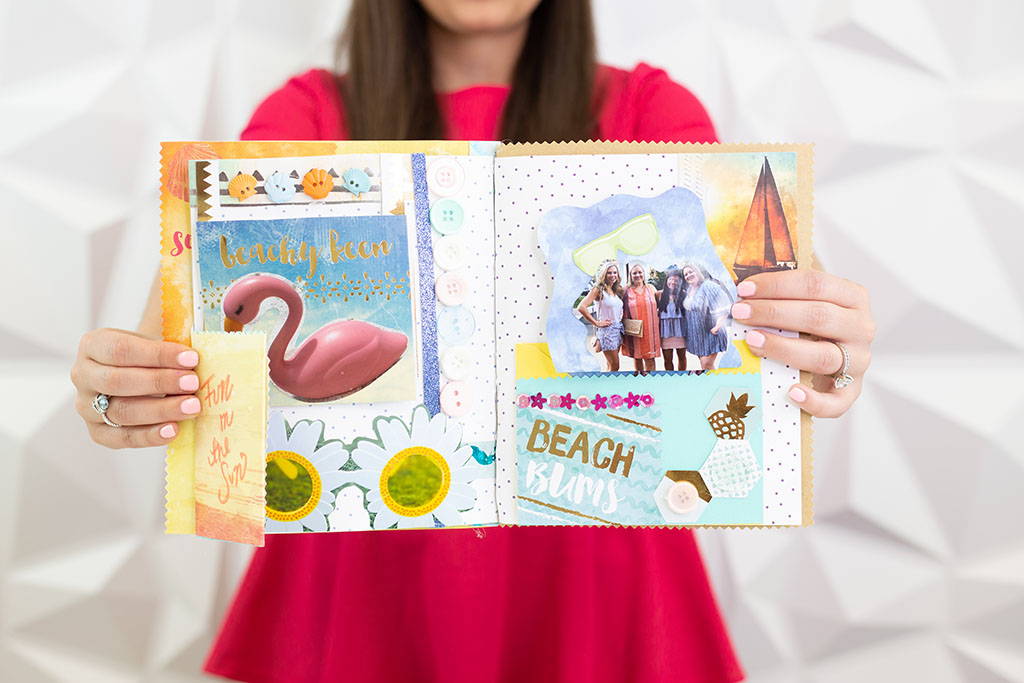 If you follow me on social media you know that I am obsessed with taking photos of my family and commemorating all of our adventures. When Lily was a few months old we started having weekend family adventures around Atlanta. Each weekend we tried to do a new activity or explore a new area of town together as a family of three. As Lily grew we started to take weekend trips and like any ambitious mom and crafter I wanted to scrapbook every moment but when you do arts and crafts 5 days a week for work sometimes your personal crafts come last. You know that saying the shoemaker's kids have the worst shoes, well the crafter's kid gets the scrapbook last. As the photos and memories piled up I decided to start experimenting with travel journals and making flip books since they were smaller than the traditional scrapbook. These were quick and easy ways to scrapbook my memories. The pages are small but still colorful and fun. With these small books, I could create a few pages or even an entire book in under an hour. Over the course of the last year I have made a monthly photo journal, a weekend adventures journal and for my latest quick journal, I created a few easy pages out of decorative paper and decided to get a little more creative and add embellishments. As you already know my go-to for embellishments is Buttons Galore & More! If you have not checked out their site you will be amazed at all the cool creative embellishments and buttons they sell for every occasion. For my photo flip book, I used their summer and vacation themed embellishments with matching buttons. Our friends at Buttons Galore & More created a bundle of all the buttons/embellishments I used in this video and discounted it to $10.99! Shop the bundle here!
Check out the video and I hope you get inspired to create your own mini photo flip book!
Supplies:
Embellishments: Flip Flop Theme Pack, Beach Bun Theme Pack, Beach Treasures Theme Pack, Wisteria Sequin Pack, Fantasy Button Mason Jar
Decorative paper with foldouts (these can be as simple as an accordion fold)
Paper
Glue
Photos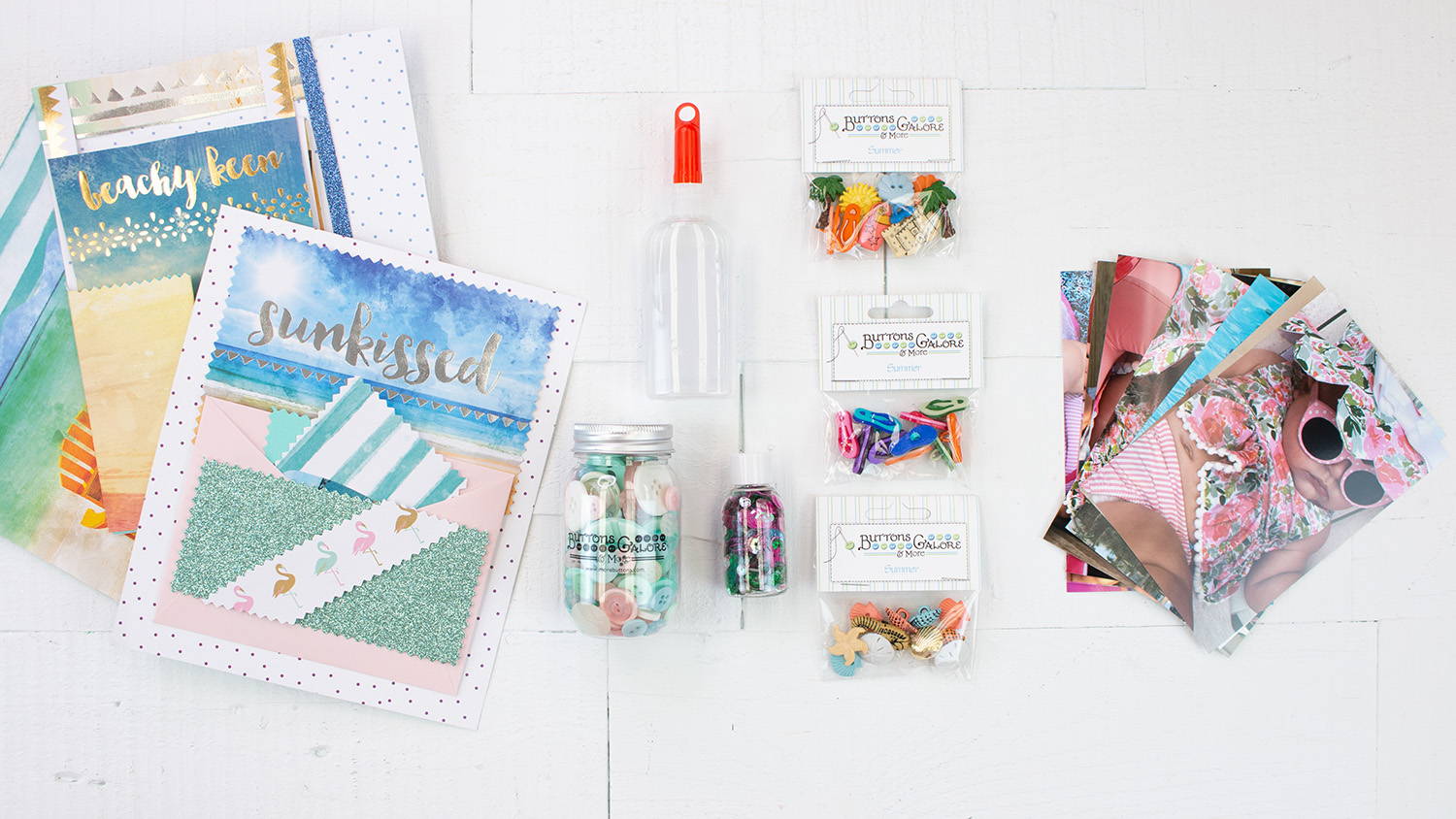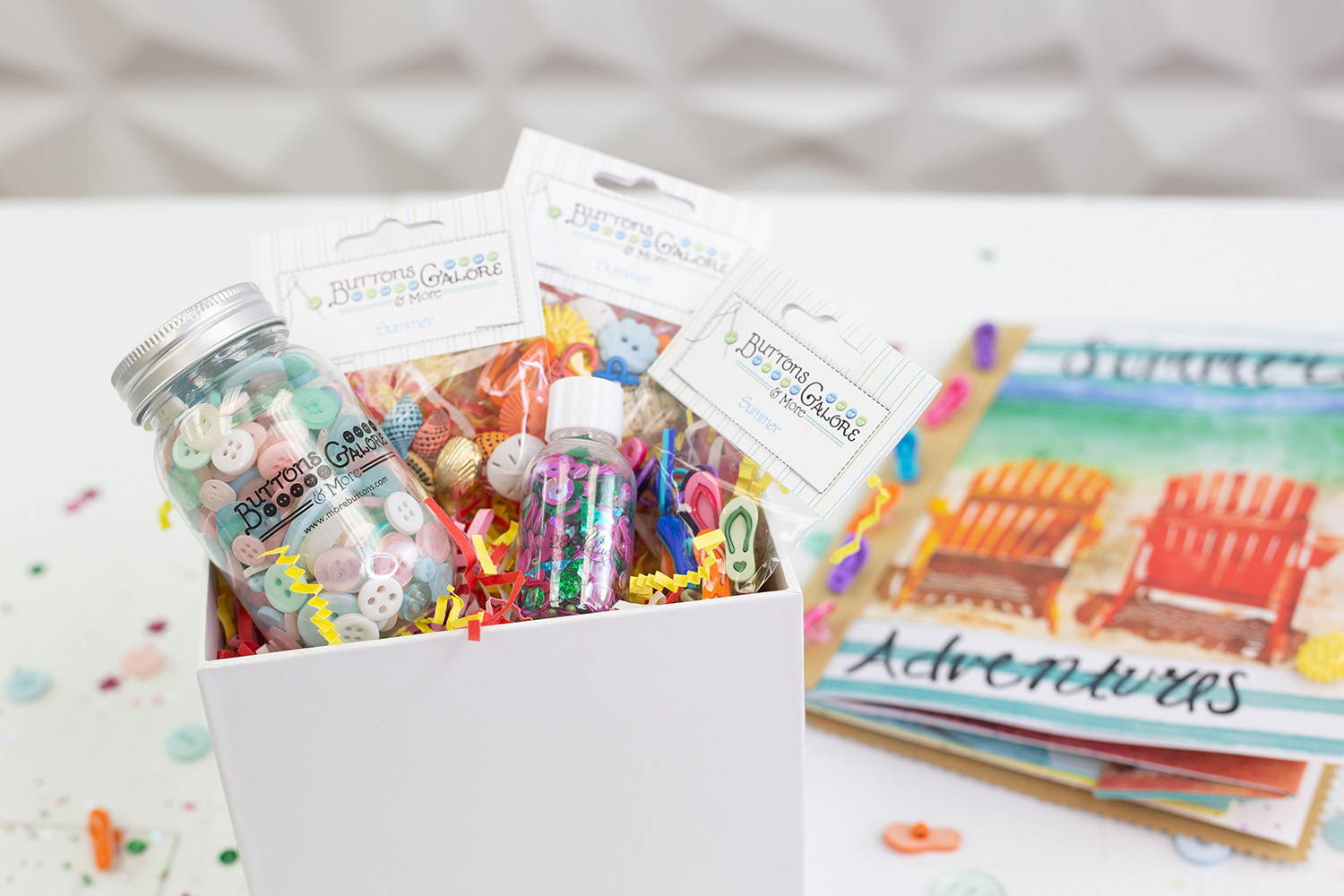 A few more close up shots of the layouts.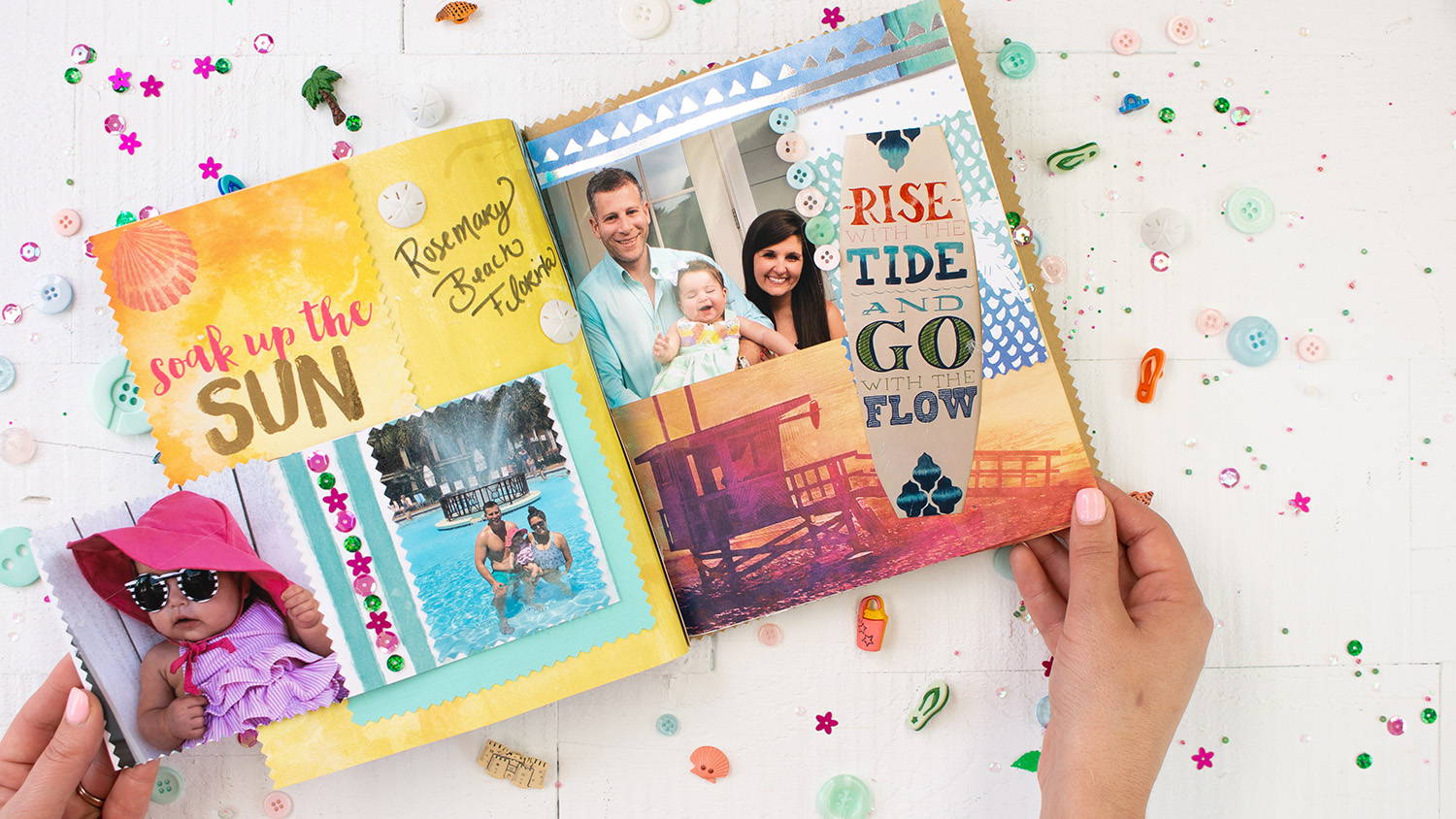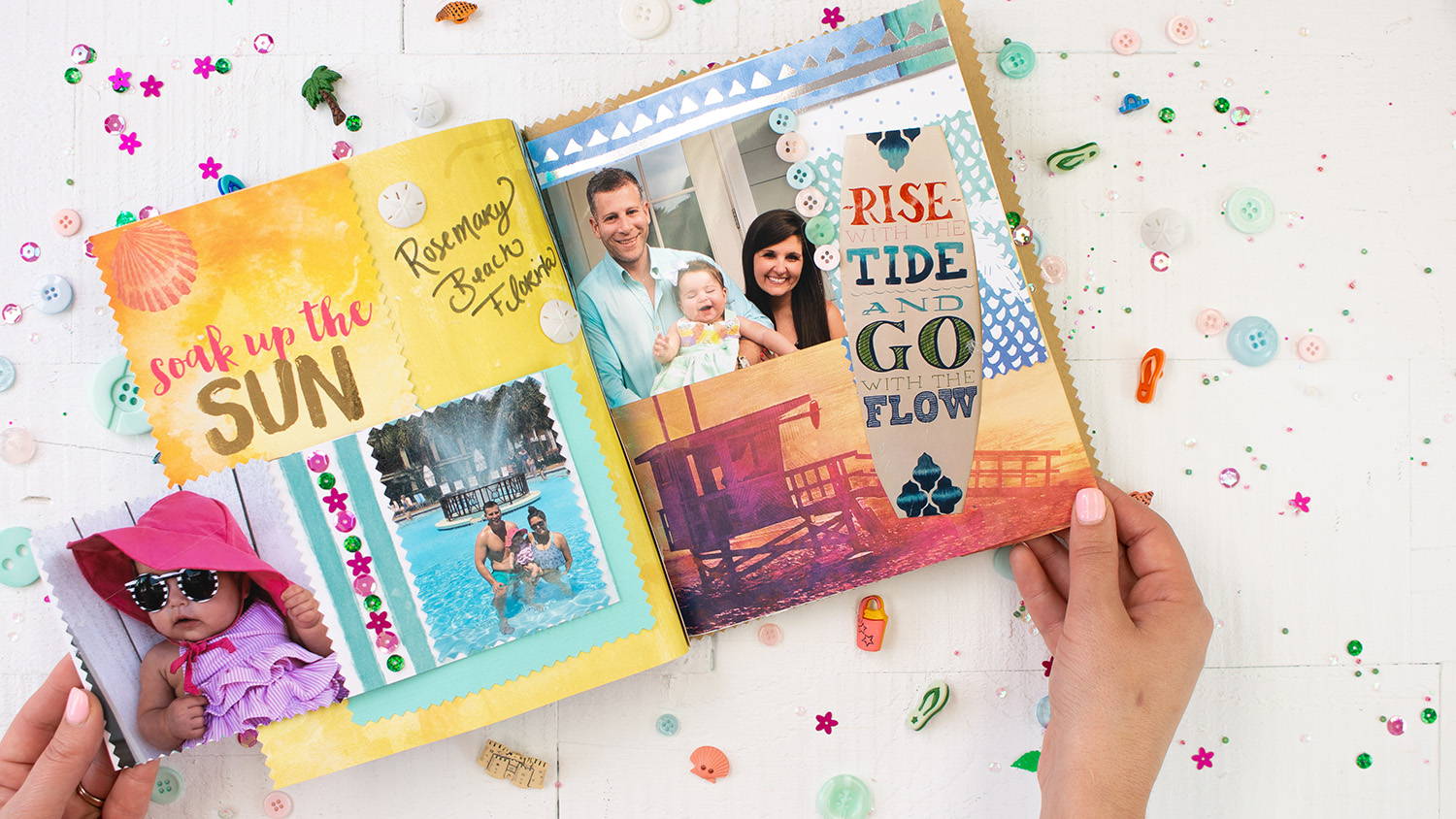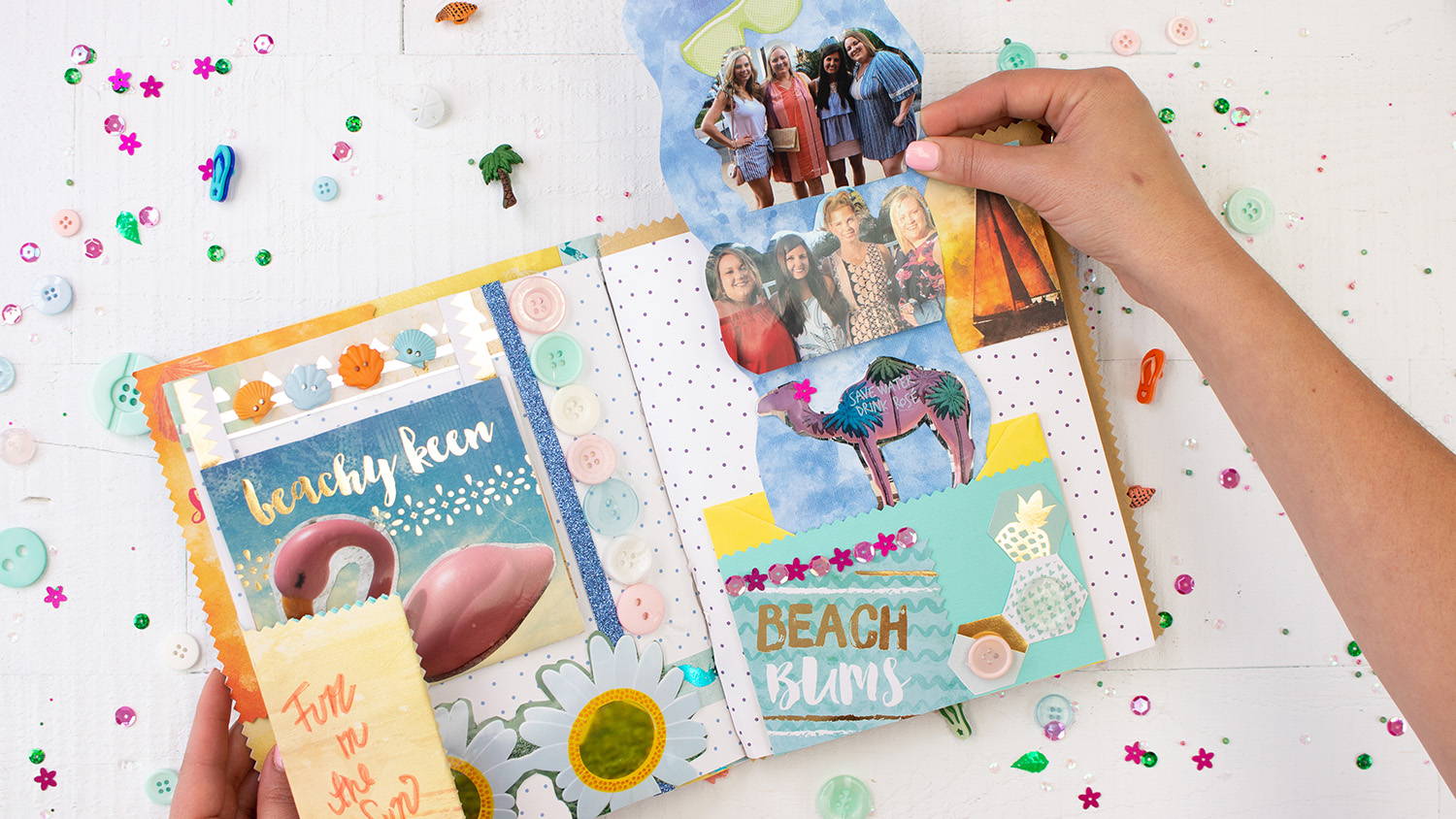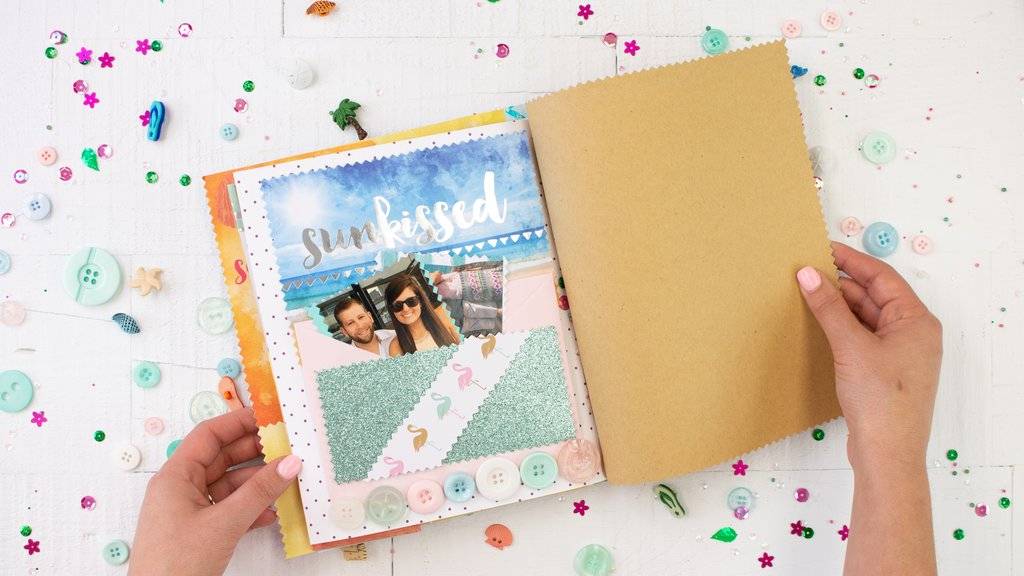 Don't forget to check out the discounted bundle for only $10.99! The best part about the bundle is you will have extra to make another craft! If you loved this video make sure to check out: DIY Unicorn Keepsake Box, Kids Bracelets, School Themed Crafts, Seahorse Wall Art, & Patriotic Planter
Connect with Buttons Galore & More: website | facebook | instagram | pinterest | twitter