Our designer Bre Canete made this spooky tombstone shaker embellishment that can be used for other crafts & projects!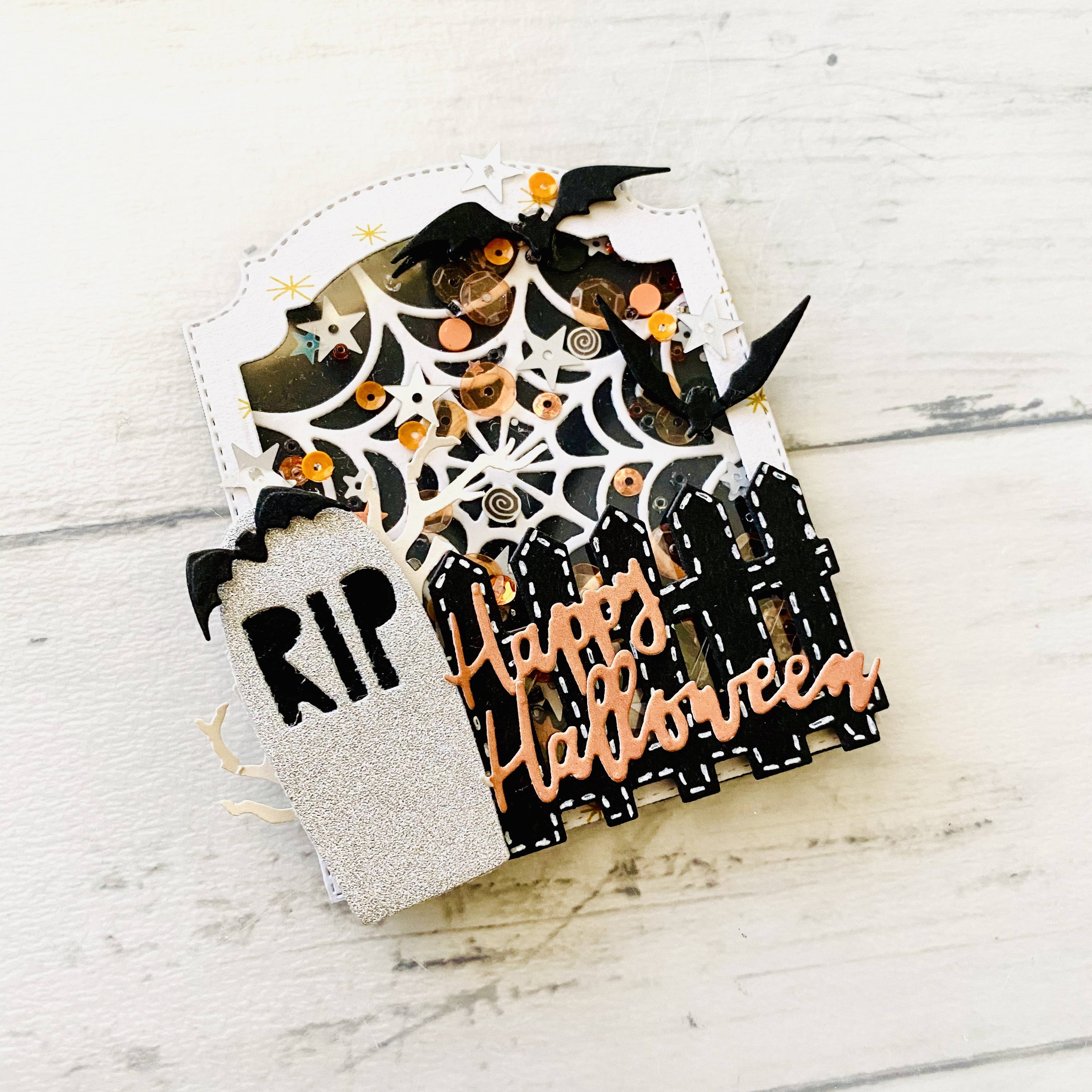 Our kit, Halloween Nights-LL121 was used for the shaker mix inside, as well as embellishing the outside. Our sequin mix,Witches Brew-LL516 was also incorporated!
Bre says, 'I used a piece of acetate, which can be purchased on Amazon, to make a see through shaker. For added texture & dimension, I added a couple of sequins from my shaker mix to the outside as well."
By doing this, it makes the project look cohesive and also adds some texture!
Products Mentioned Above: