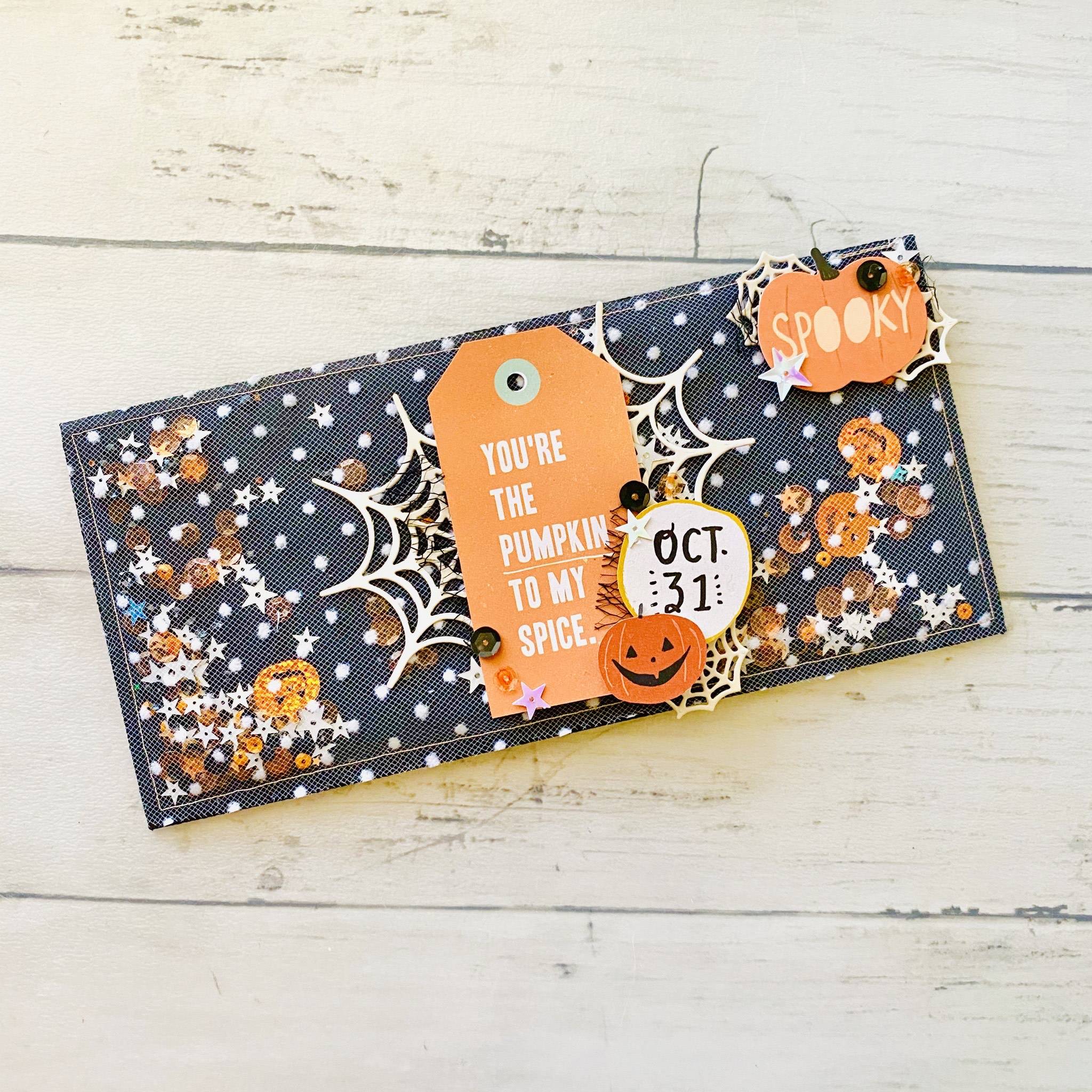 Our designer Bre has created this cool and creepy shaker envelope!

Bre used the envelope die from KSCrafts, which can be purchased from Amazon or AliExpress.
Flocked polka dot tulle was used instead of acetate, to create a different type of texture. Three sides of the tulle was then sewn together, onto the front of the envelope, before the envelope was put together.
She then added the mixture of shaker ingredients she created, using our Sparkletz inCreepy-SPK154 & our Seed Beads and Sequin mix in Black Tie-LL606, right before she sewed the last side of the envelope.
Bre created a cluster in the center and made sure to separate the sequins before she hot glued the rest of the elements down. She finished off the envelope by adding sequins from the mix, to create a cohesive piece. This is also a creative and easy way to add texture and dimension to your project. (Plus, a little more sparkle and dazzle of course!)
What a fun way to gift someone treats, little goodies or even a gift card!
Thank you to our designer Bre, for another wonderful craft!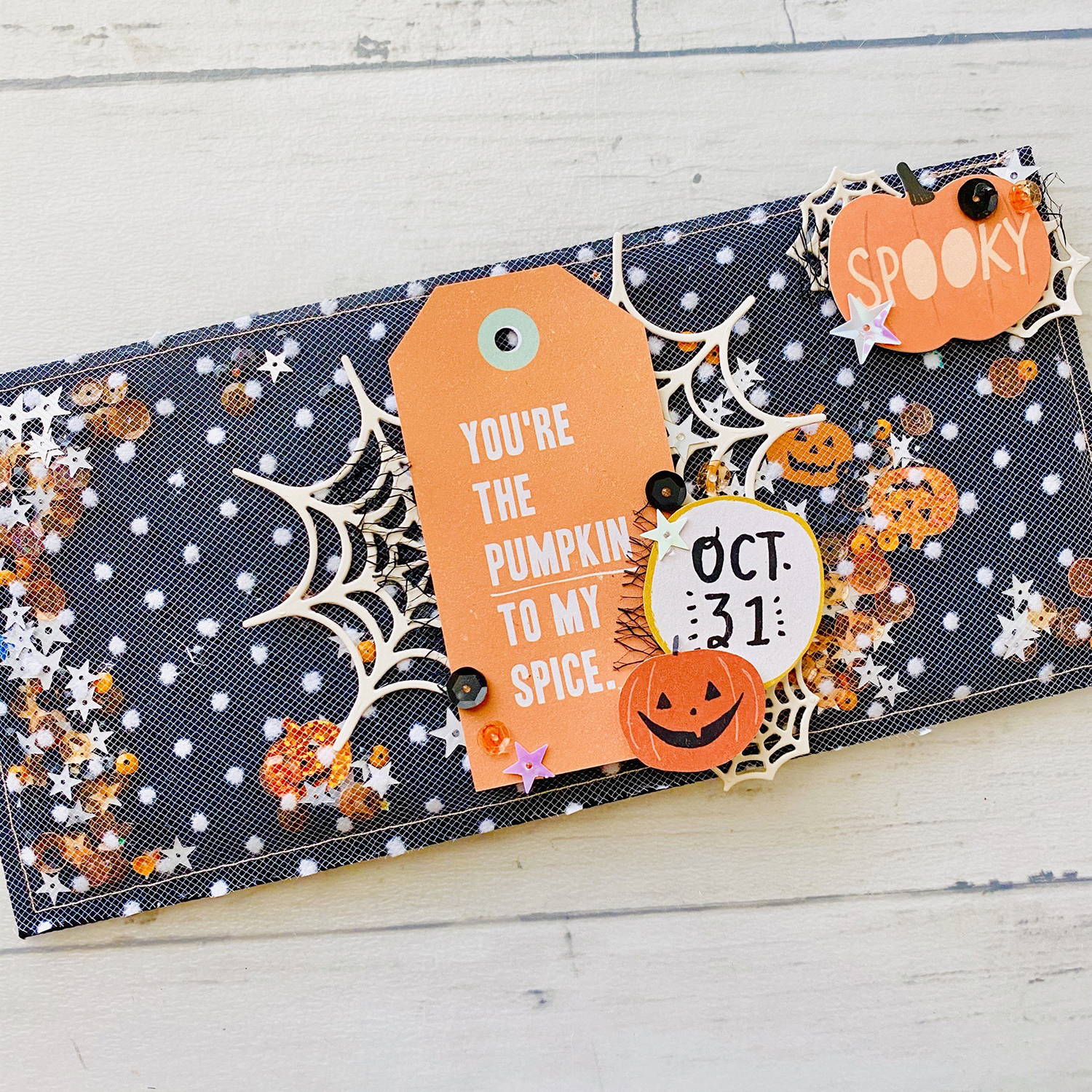 Products Mentioned Above: