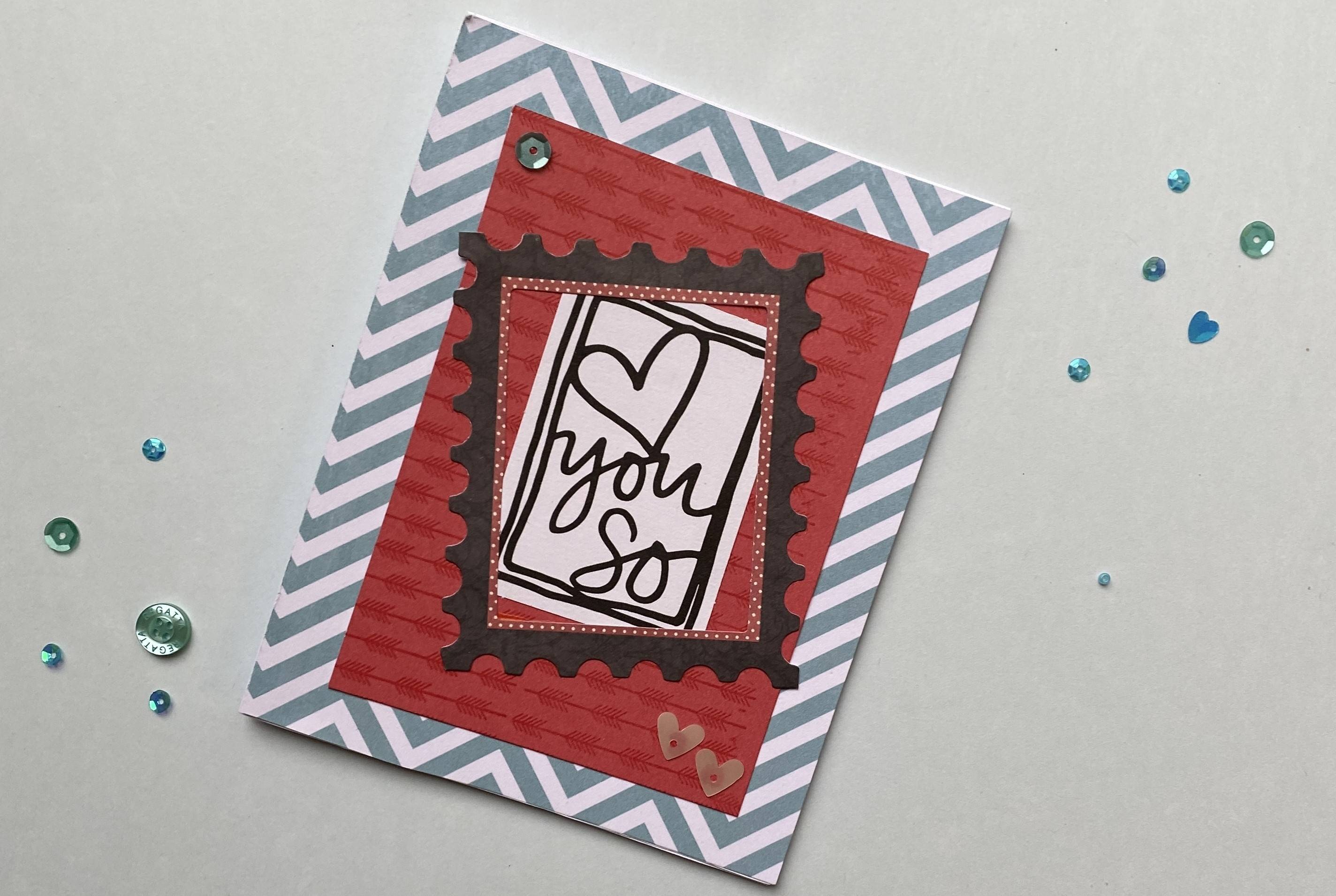 Our designer Tara, created this quick & cute card by using items she had from other jobs!
Tara says: "I created this card from some leftover stuff from other projects on my desktop. I used some 28 Lilac Lane products: LL128 kit & sequins PS506. These were pieces leftover from a previous project that I had spilled all over my desktop. After cleaning them up, I still had a few sequins on the floor and so I added them to some scraps I had pulled to create a card."
Thank you Tara, for this lovely card, and for reminding us that there really is a use for our craft "scraps" and "leftovers"!