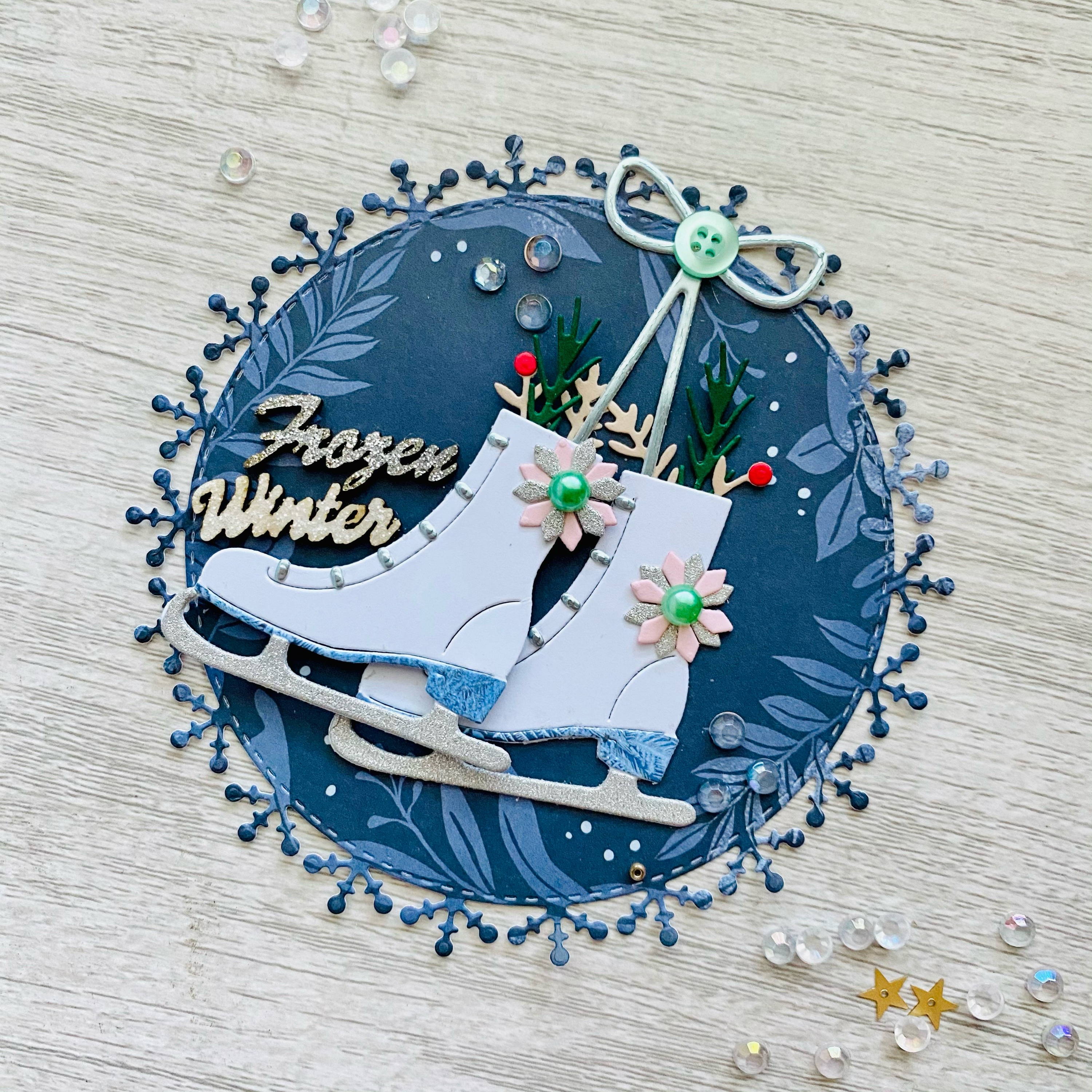 Bre created this adorable gift tag, perfect for the winter season. She used one of our latest products SPARKLING SENTIMENTS and our SPARKLETZ!
Bre says:
"I felt like we all need gift tags for all the seasons of the year. So, I created a cute winter themed tag using an ice-skating die set and a snowflake circle die. I layered some little die-cut pieces behind the skates, to give them more character. I then used a button on the tied laces/bow to put in the center. I used two little sentiment wooden pieces in SEN106, to create a sentiment for the tag. To finish it off, I sprinkled clear rhinestones from the snow crystals Sparkletz set."
Thank you Bre for this amazing DIY!