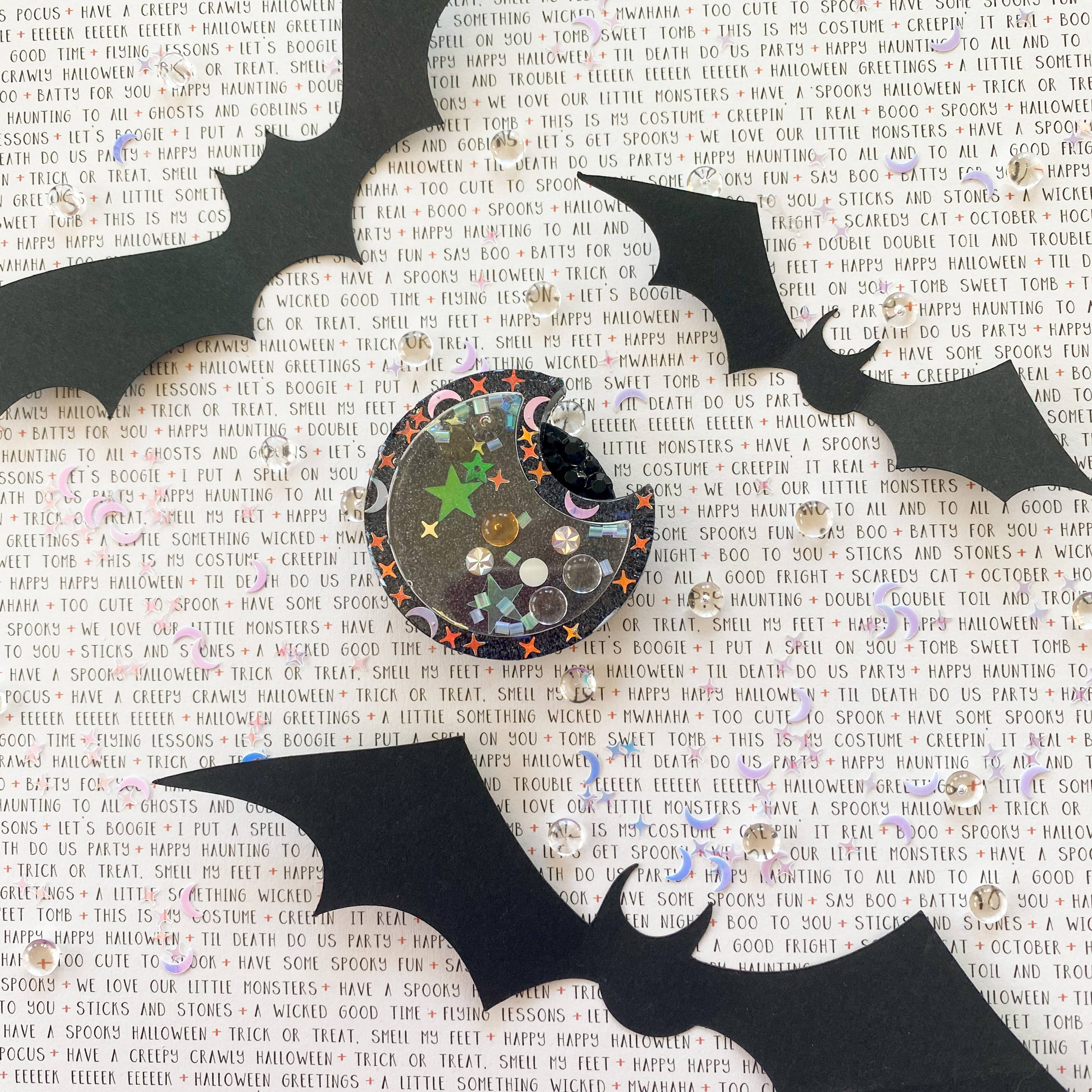 Dress your phone up this year for spooky season! Our October guest designer, Ivy, has created this cute shaker pop grip for her phone.
The shaker mix inside was created by using our Shimmerz & Doo Dadz.
This is such a versatile craft. By switching out the shaker die to match whatever theme you are going for, and changing up the shaker mix used inside & to embellish the edges of the die, you can create a pop grip for any occasion or season!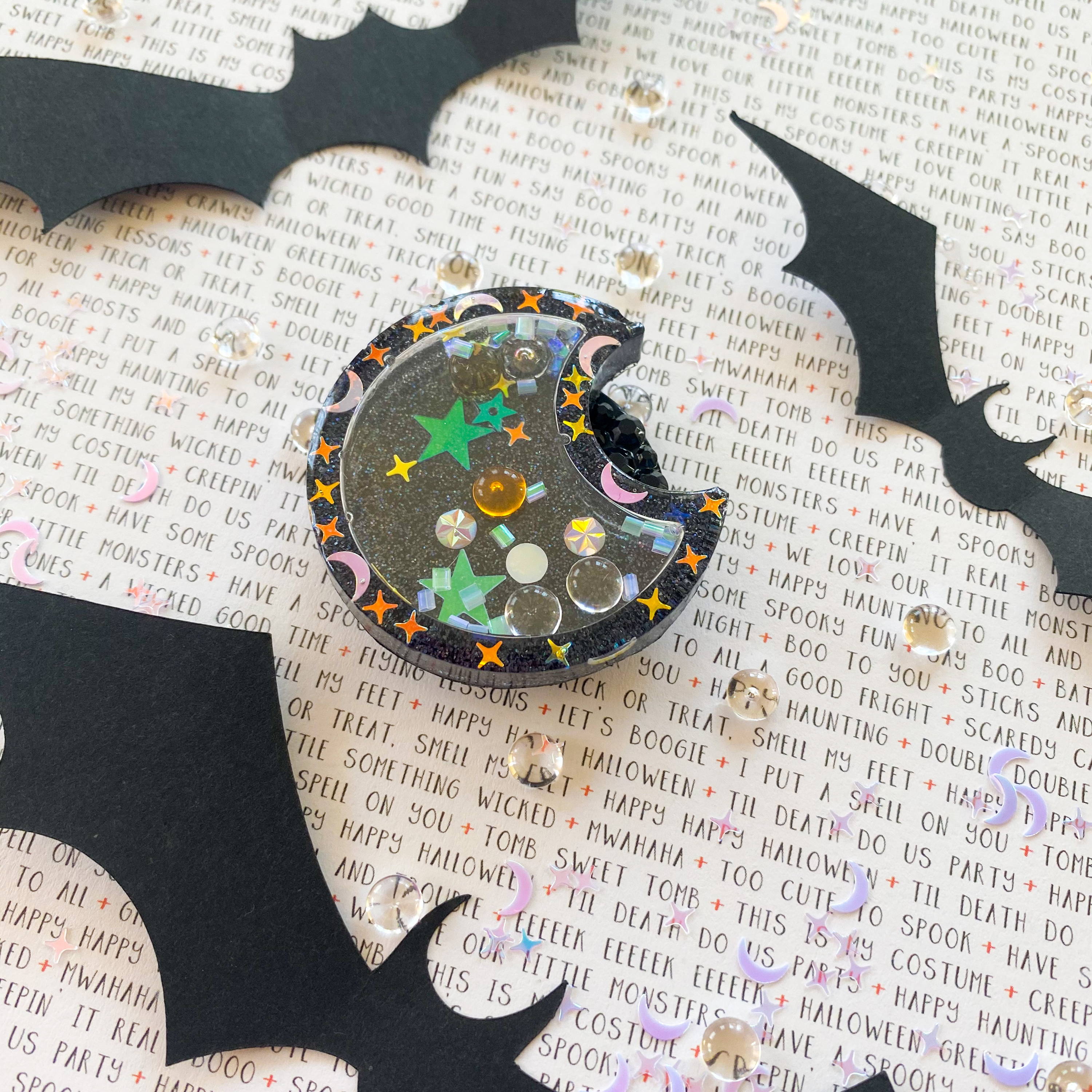 Products Mentioned Above: