Our guest designer for October, Ivy Pe, came up with the cutest uses for our candy corn button!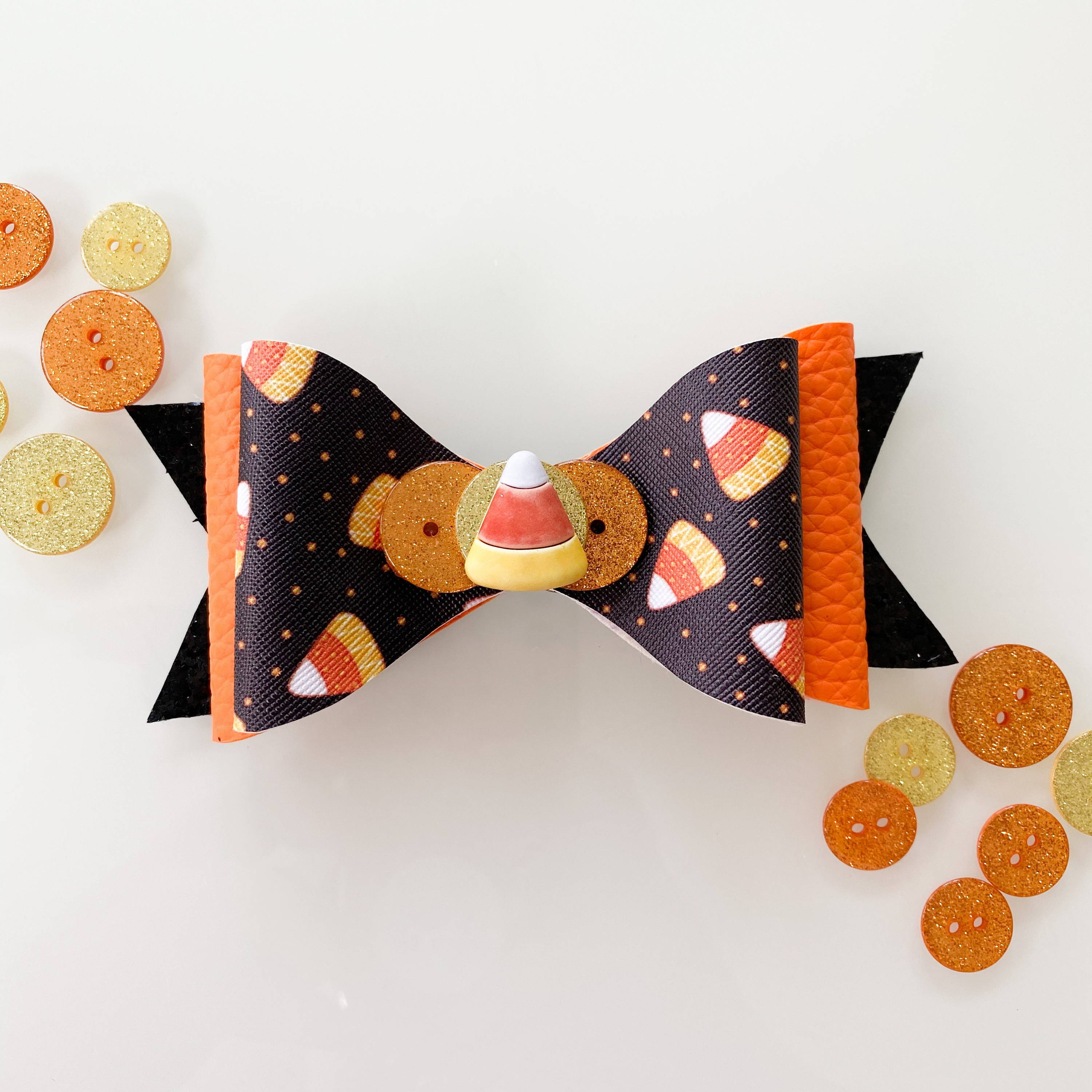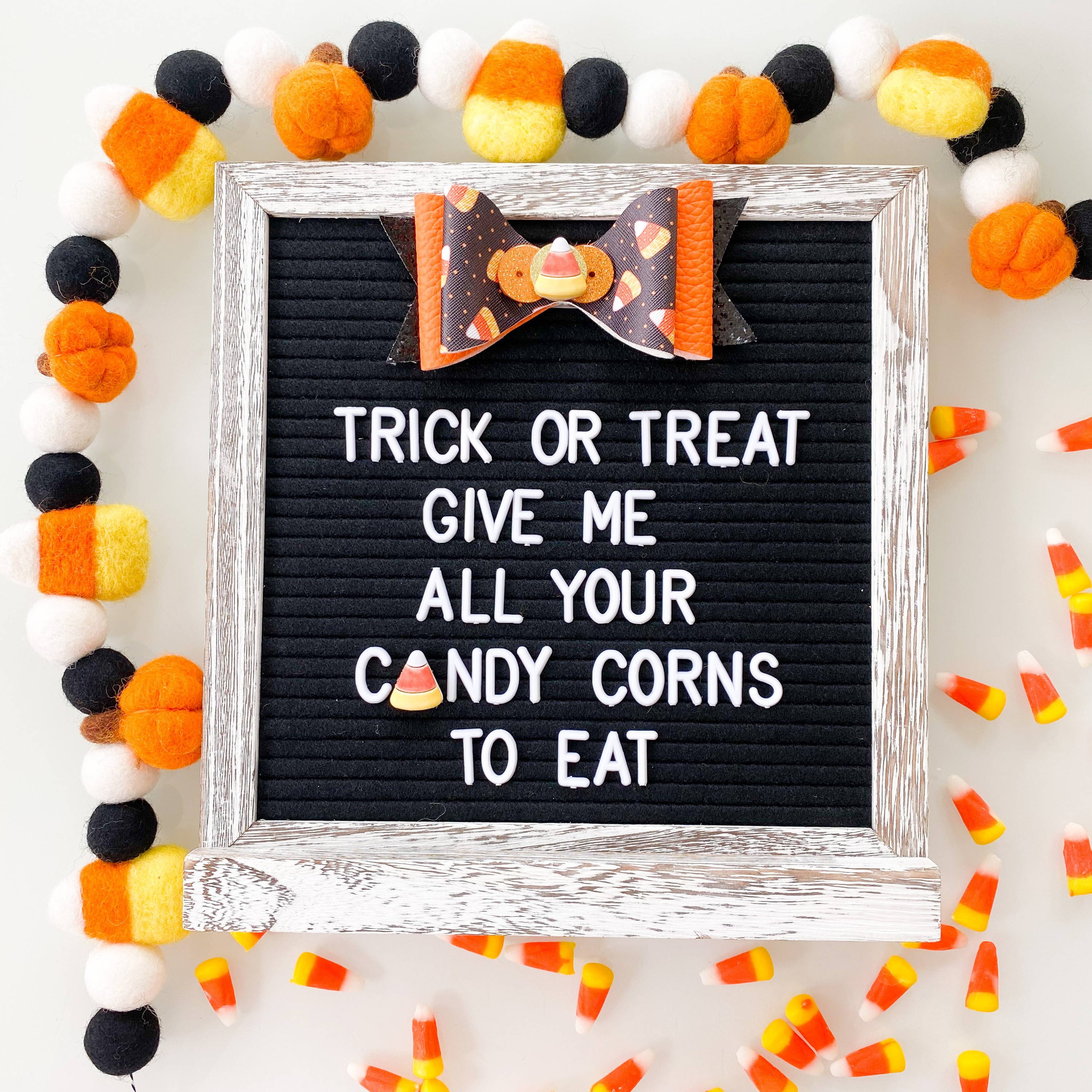 She used Candy Corn-HH120.
Ivy glued one of the candy corns onto a handmade paper bow! This would also be a perfect addition to an already made fabric bow for your hair.

Using the same button set, simply glue the candy corn button onto a letterboard peg, and voila! Fun accent for your letterboard! Ivy says she cannot wait to order more buttons to make more embellishment pegs.
These 2 projects are a great reminder that not every DIY has to be elaborate or complicated. This makes the possibilities for our buttons and embellishments endless !