MINI Tutorial: A Cup of Thanks Card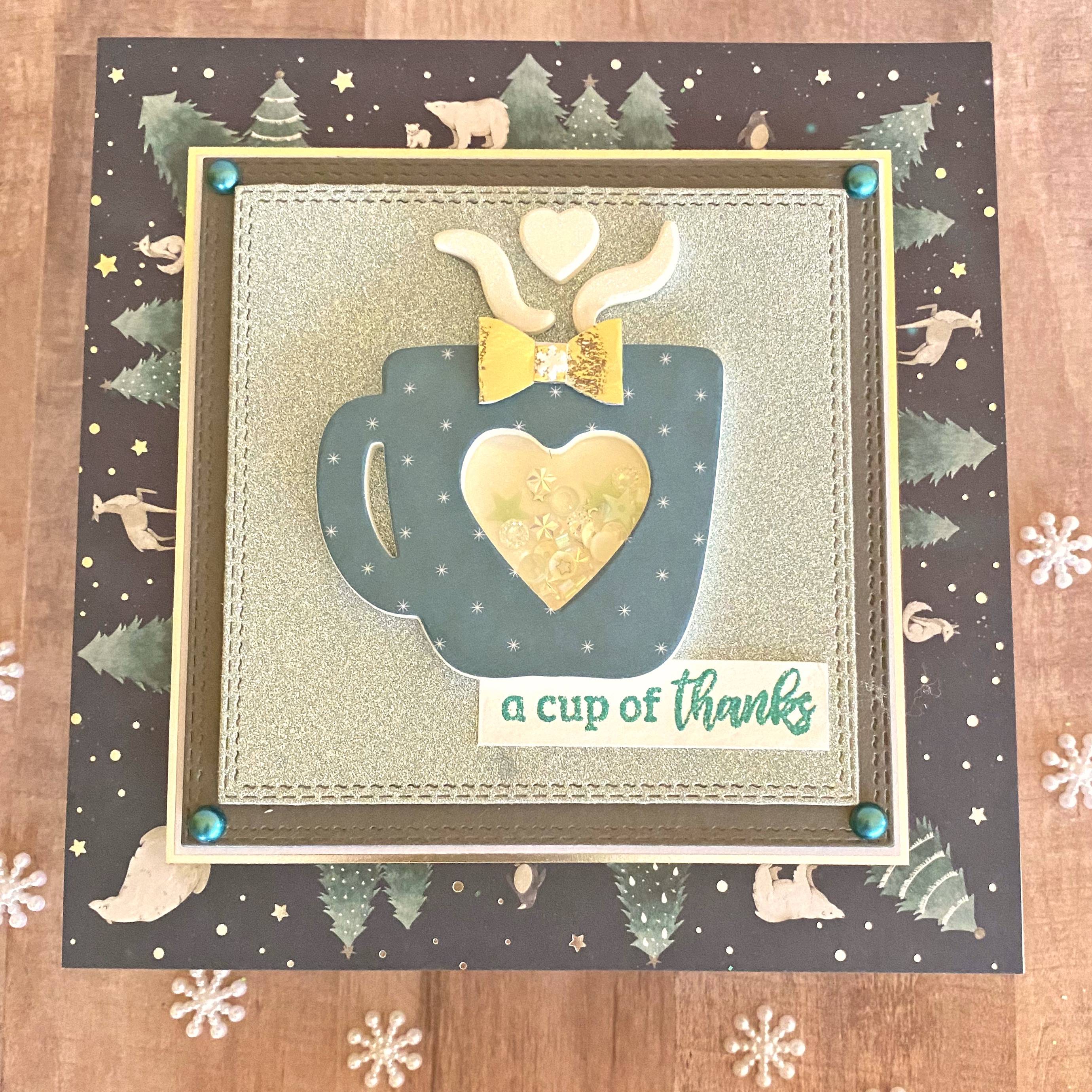 Jennifer Levy made this wonderful wintery thank you card!
Jennifer says: "Flatback pearls are an easy finishing touch to the corners of your projects. Mix and match different shaker elements, depending on the theme/colors of your project."
Thank you Jennifer, this card is beautiful and so creative!
PRODUCTS USED:
SPK121Sparkletz- Winters Evergreen
LL116Embellishment Kit-Sew Crafty