Magical Vacation Countdown Calendar
Planning a future trip to Disney. I have a lot of friends who are planning Disney trips for their kids and they mentioned that countdown calendars were the key to keeping their kids sane while they wait for vacation. Buttons Galore & More has the perfect themed buttons for a magical vacation. Watch the video for the full tutorial. Below the video, you will find a link to download the free templates and where you can get all the buttons and embellishments on sale!
Download the template here! If you want to make this calendar or a Disney craft our friends at Buttons Galore & More put together a bundle and it's on sale! Shop the bundle here! You can also buy the embellishments and buttons individually.

Materials:
Magical Buttons Bundle (you can also purchase them separately)
Wood Plaque (we painted ours black and light blue)
Numbers Stickers
Floral Wire
Wood Beads
Markers
Yellow Construction Paper
Glue
Gold Paint & Brush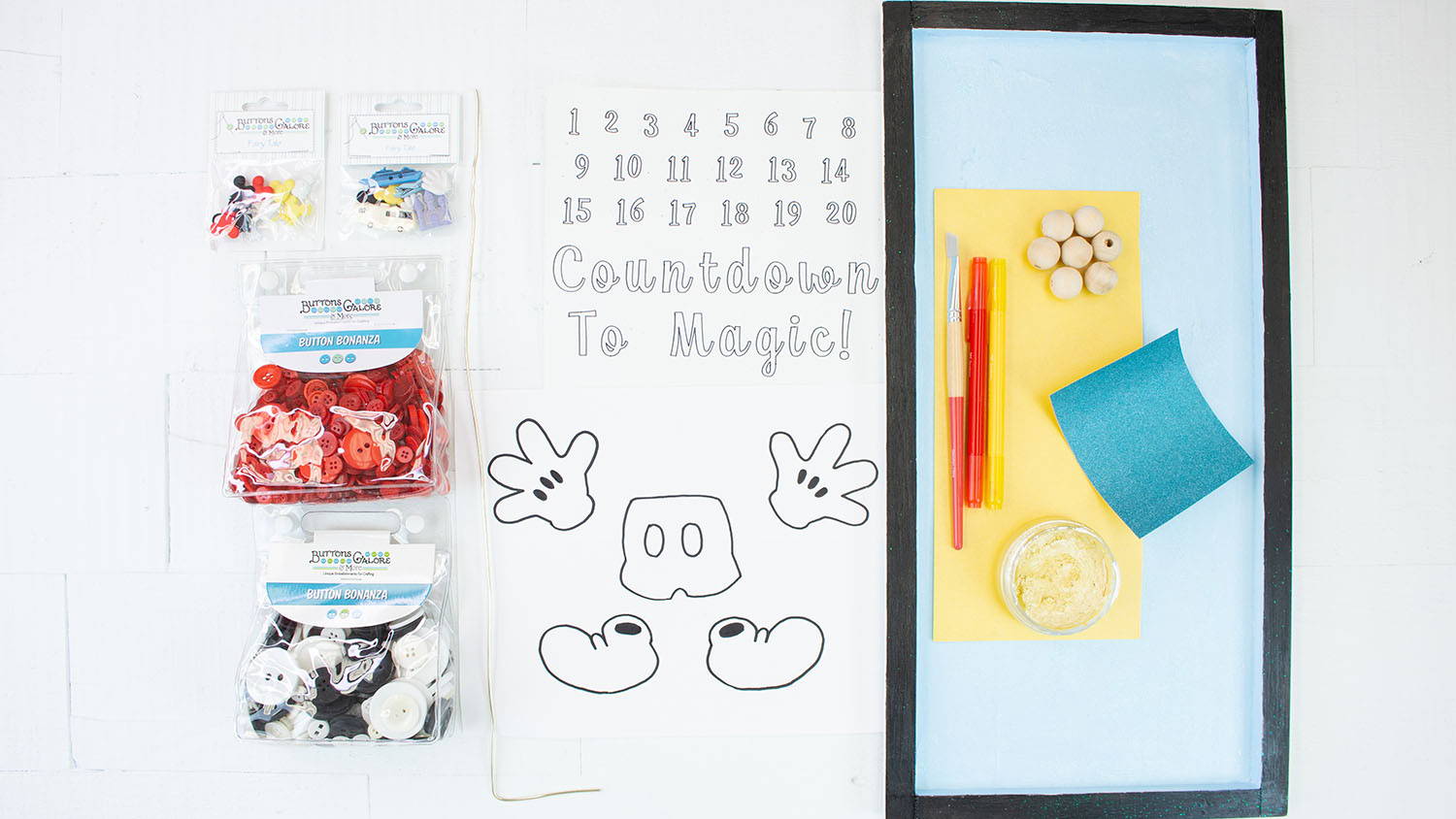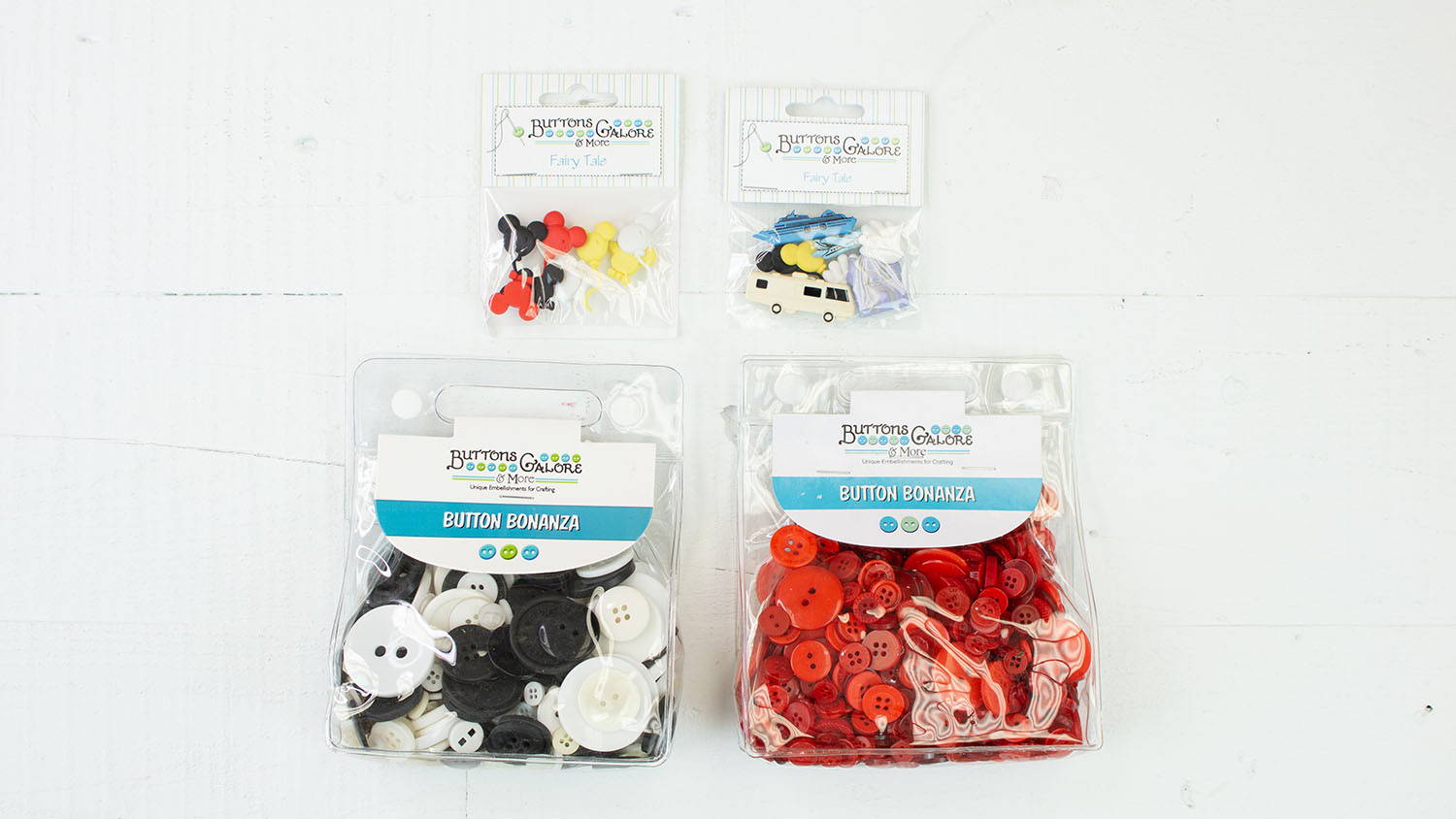 Here are a few close up pictures: