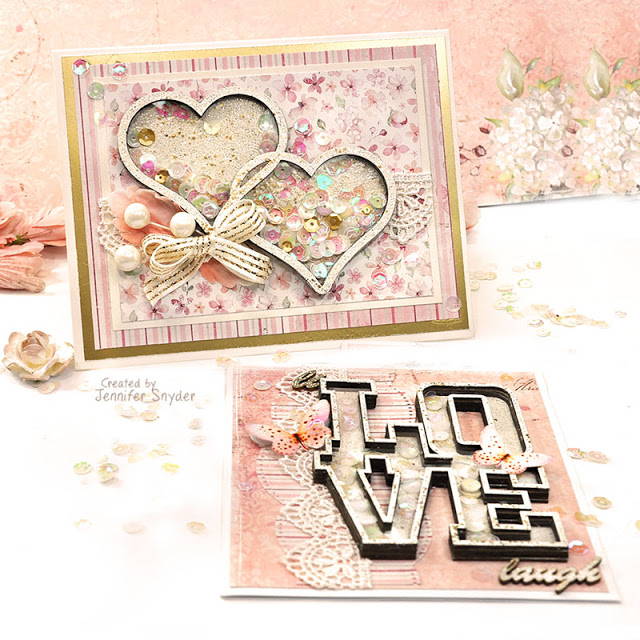 Welcome to 2021.  I thought I would start  this year celebrating love and sweetness with hearts and shaker cards.  As I figure, start the year with a positive vibe for 2021.
This was created for Creative  Embellishments challenge for January.  The inspirational image  is below and a special twist to add lace to your project: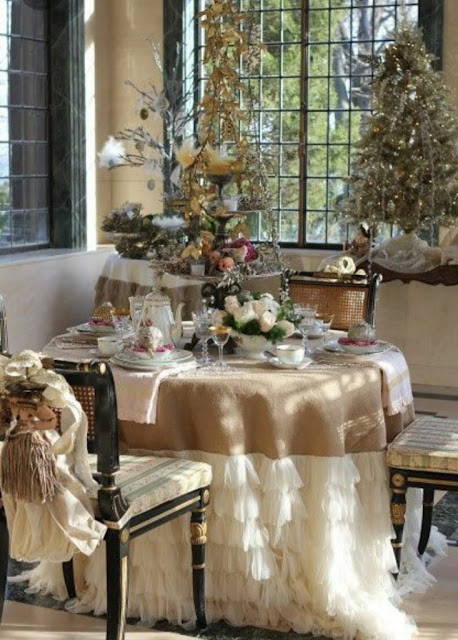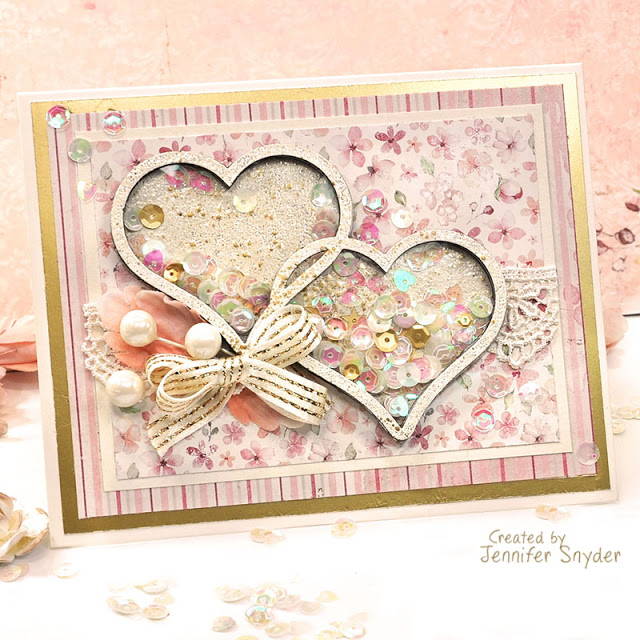 Here are the chipboard pieces used for today's  card challenge.
I used  the Love Shaker set and Double Heart Shaker. The  chipboard was heat embossed using vintage ivory embossing power.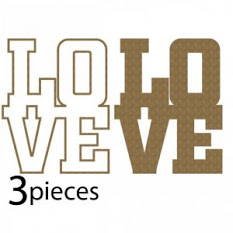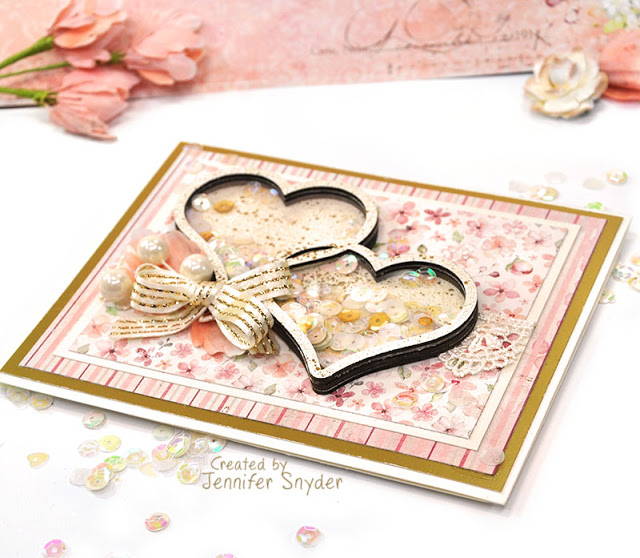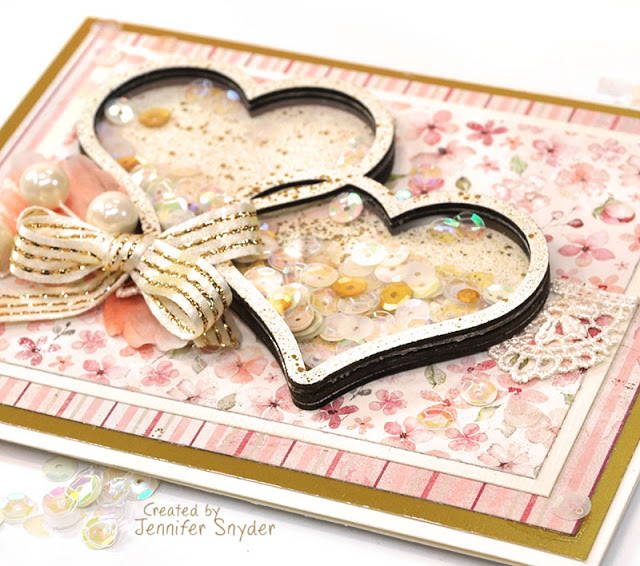 I'd also like to  share the paper choice for today, Maja Design's Miles Apart collection. This  is a soft and romantic collection to be used all year long.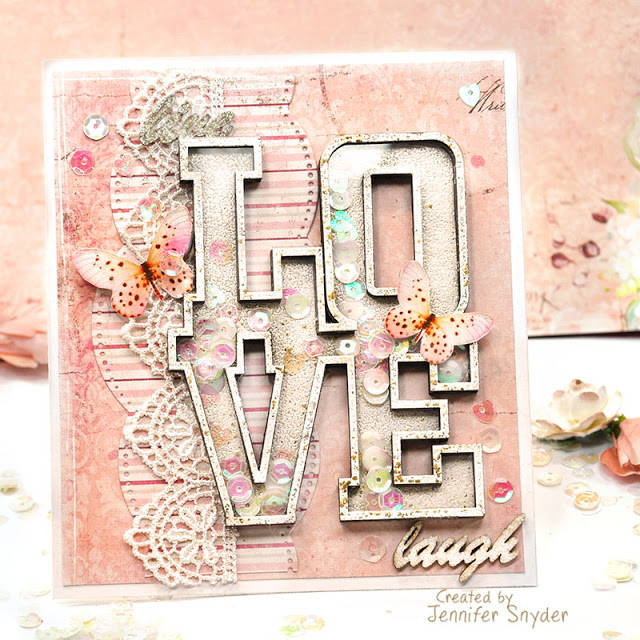 Thanks for stopping here today!