When I have supplies not being used, I try to envision a purpose and make it useful. In this case I had a small 5×7 chalkboard that has been sitting around way too long. Since I don't see myself using it as intended, I decided to convert it into a photo frame for this school picture.
This is one of my favorite ways to use buttons, and it's a super quick and easy project too! It will work on any flat wood frame, and I love how it turned out. The less you think about perfect button placement, and the more you just fill the space and enjoy – the better it will turn out!I worked with the beautiful Vintage Vogue buttons and I really liked how quick and easy they made this project.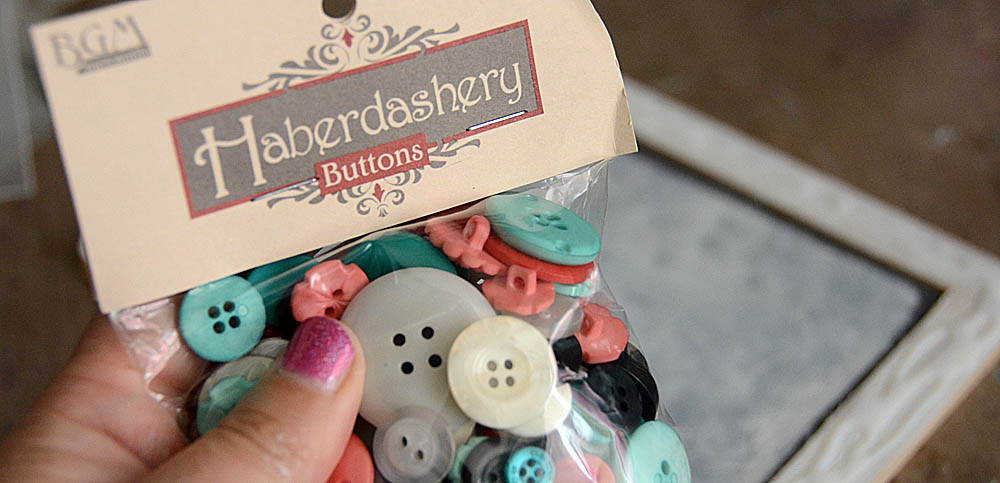 Supplies Needed:
Wood photo frame
white paint
liquid adhesive
How-to:
1. Paint frame with white paint if desired
2. Apply a liberal amount of liquid adhesive around the wood frame.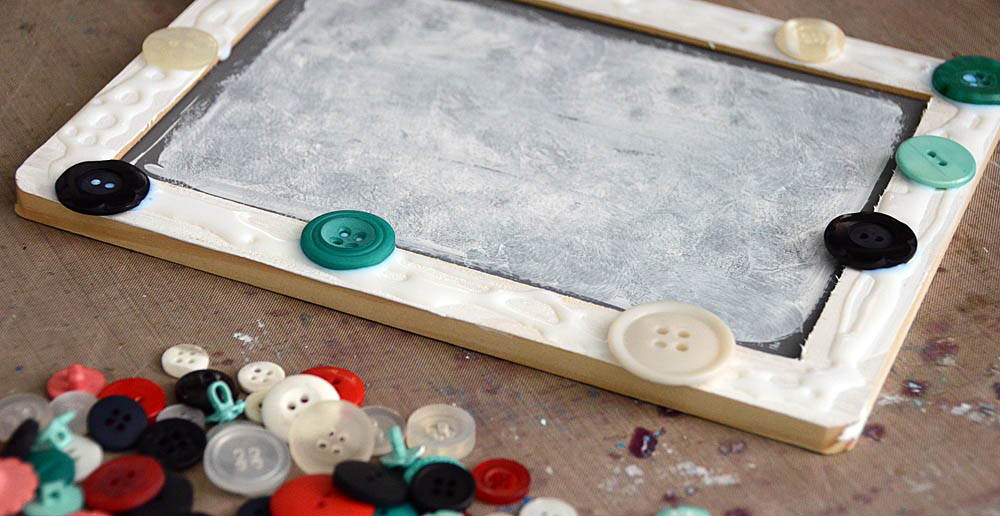 3. Start with large buttons, place at random in a few places. Then fill in spaces with medium and small buttons.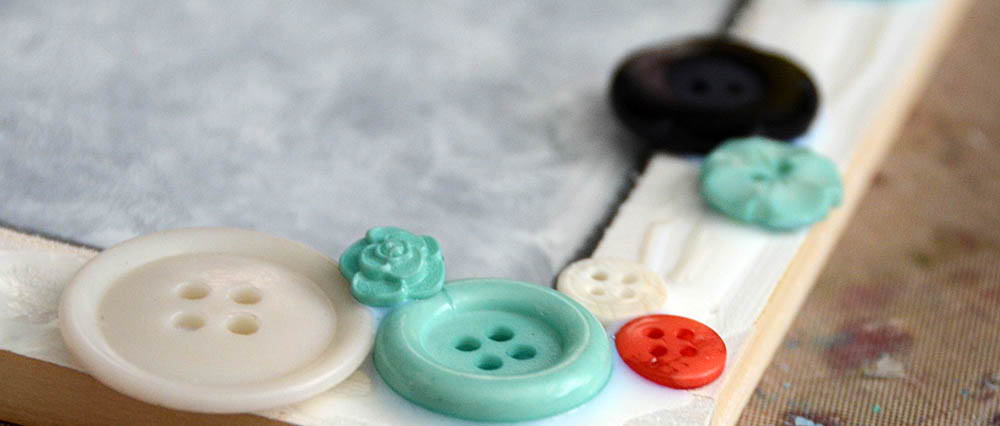 4. Add more adhesive as needed, place buttons until all spaces are full. If there are any awkward gaps, layer a button on top! Once satisfied, set aside and let it dry fully before adding a photo.