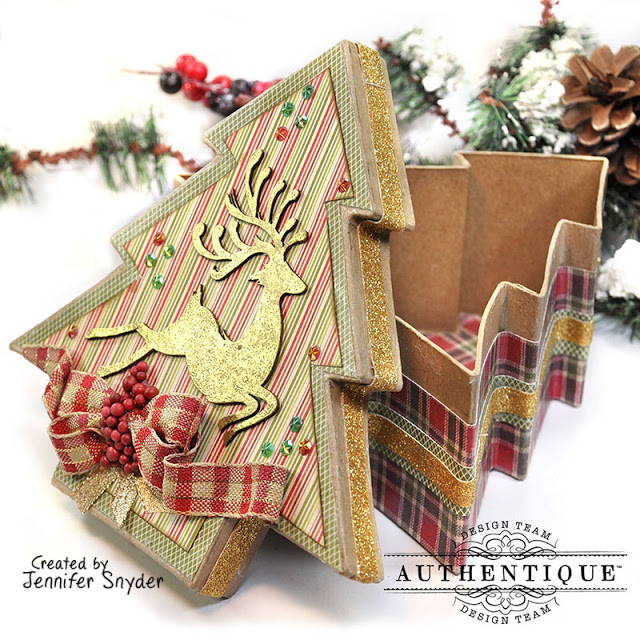 Hello  crafty friends.  I'm here to present a decorated Christmas box that's  perfect for filling and gifting or using as a table centerpiece. Whether used  as home decor or filled with goodies for that special person, it's sure to be  treasured.  
Boy wouldn't this be great filled with candy,  coffee, tea, an ornament and more (well, not in the same box of course). It's great for the teacher, an office gift exchange, church group grab bag  gift, secret Santa (remember how fun that was as a kid?), or that little  gift  of appreciation for someone special like your favorite babysitter or  pastor.  
Created using Authentique's new Christmas  collection, "A Magical Christmas".  
This is a classically wonderful collection  filled with the greens and reds of the season, the Christmas plaids that are so  popular, "candy cane" stripes and vintage ephemera images that are  perfect for quick card making. 
I used 12x12 sized sheets from Authentique  Paper - A Magical Christmas Collection - 12 x 12 Collection Kit or Authentique  Paper - A Magical Christmas Collection - 12 x 12 Paper Pad
to create my project.  
The individual 12x12 sheets are shown  below: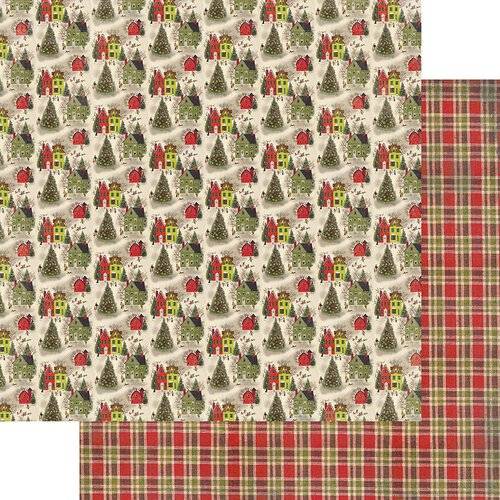 Tips on Decorating Paper  Mache Boxes
I started with a paper mache box leftover from  my stash of last season's clearance hauls. ...Okay in all honesty, since it  was in my stash, it could have been from many seasons' past.  I'm not  gonna lie.   
 If you  are putting your creative love and time into making a gift or piece of home decor,  you probably are shooting for durability.  Of course, you'd like your  project to last.   I have a few helpful tips for durability and  success.  
When starting a paper mache box project, you  need to know where the lid stops when it's placed on the box.  This will  be the line where your decorative paper or embellishments need to stop, in  order for the top to fit on the finished box.  
If you cover the entire side of the box, the  lid will not fit.  Know your boundary. 
Place the lid on the box and trace the line  with pencil marking where the lid ends.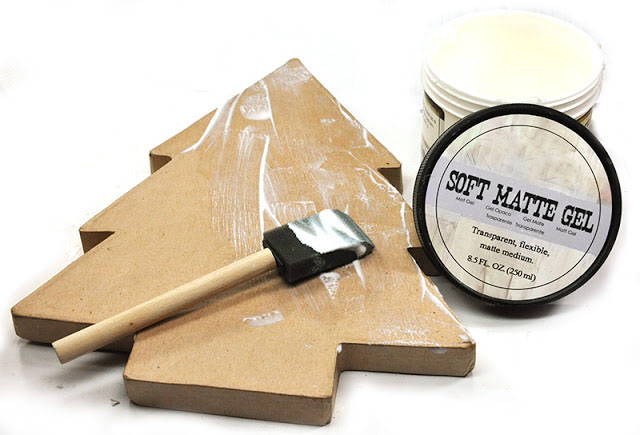 Let's talk  adhesives.  
When decorating paper mache, I like using  a soft matte gel as the adhesive.  The gel medium also  acts as a protective layer against dirt, fingerprints, smudging while sealing  the edges of the paper keeping them safe from rips and tears. 
If you buy a gel that has a matte finish, the  medium will dry clear and be virtually invisible.   I add a generous  layer of soft matte gel directly to the paper mache, add my Authentique paper,  smooth out any air bubbles under the patterned paper, then finish with a topcoat  of soft matte gel. 
I did add brown ink to the edges of the top  paper layer to make the layer pop a bit.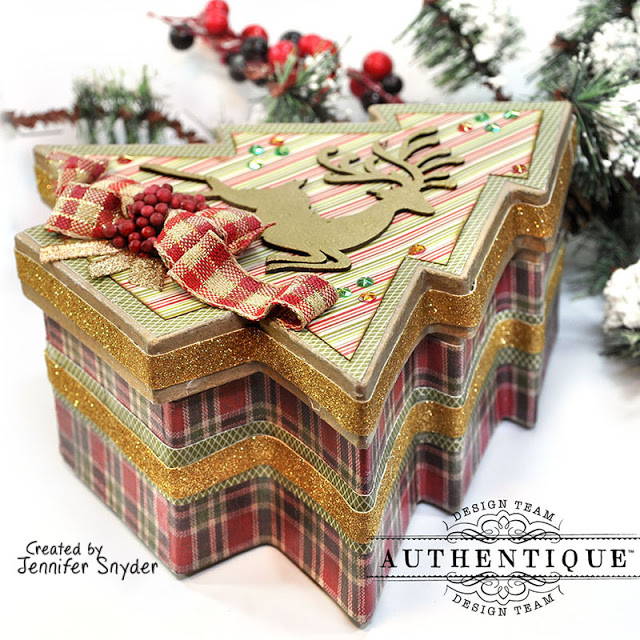 The inside of my box is covered with paper for a finished  look.  It was important for me to have a beautiful inside.   I  cut the darling Santa from the 6x6 paper pad.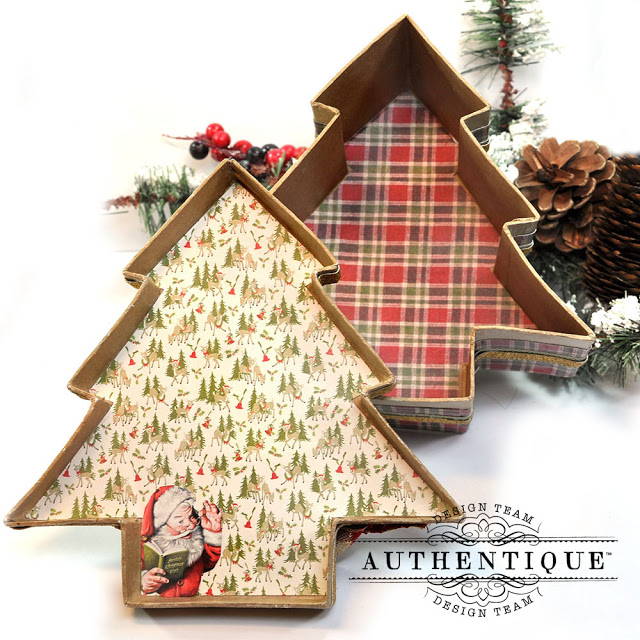 Decorative FinishingTouches
I have a few finishing decorative touches I'd like to point  out.  
The chipboard reindeer is from Creative  Embellishments   and  has been heat embossed with super fine gold embossing powder.  Super  fine embossing powder you say?   Yes, if I am looking for a nice  clean embossed look, I choose super fine or fine embossing powder so the  finished look doesn't have chunky patches after being heat set.   
The embossing ink dabber is also my handy "go  to" when I am planning on embossing something larger that requires total  coverage - unlike a stamp which needs super specific coverage.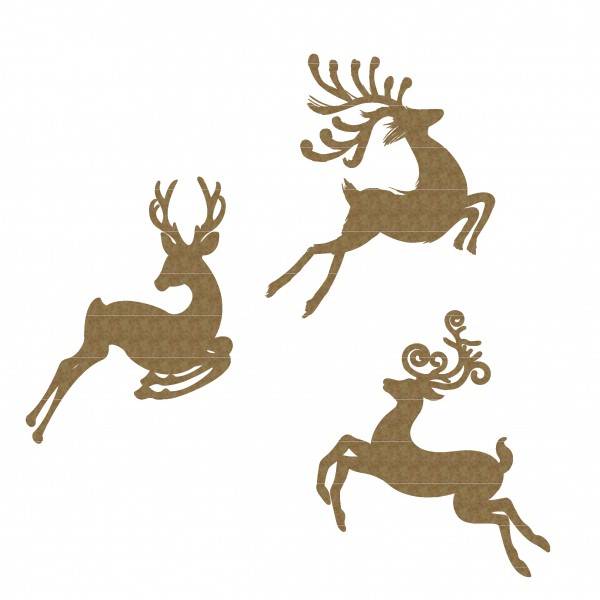 Next is the blingy finishing touch!   I accented the finished box with some CoolYule Doo Dadz gems from Buttons Galore for a bit of holidaysparkle. 

The Crystal Ninja CRYSTAL KATANA Mixed  Media Pick Up Tool and Nuvo - Deluxe Adhesive are like my new  fingers.  They help grab the small things and assist with perfectly  placing and adhering those tiny finishing details like gems and sequins. This dries crystal clear and has a super fine tip for apply small dots of  adhesive.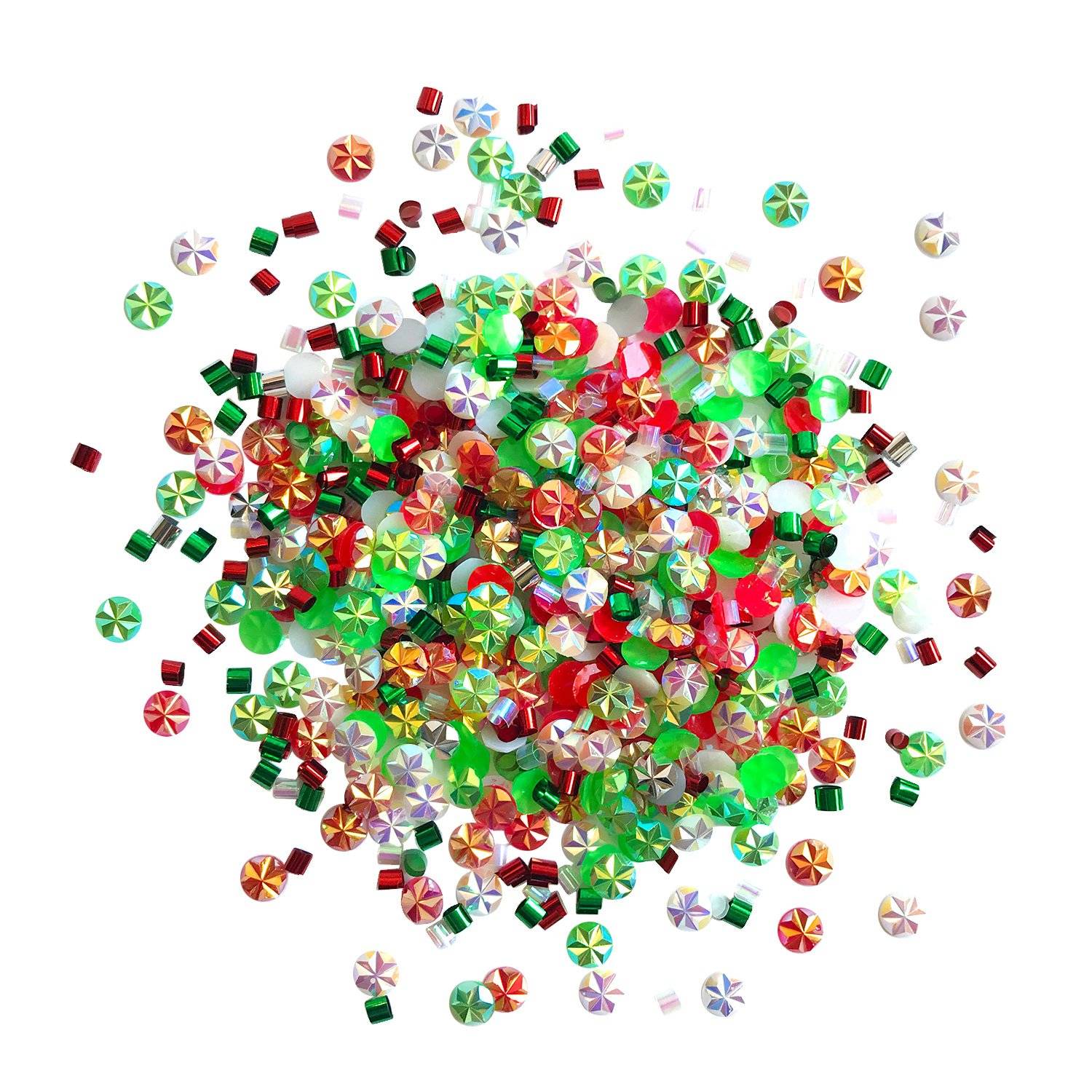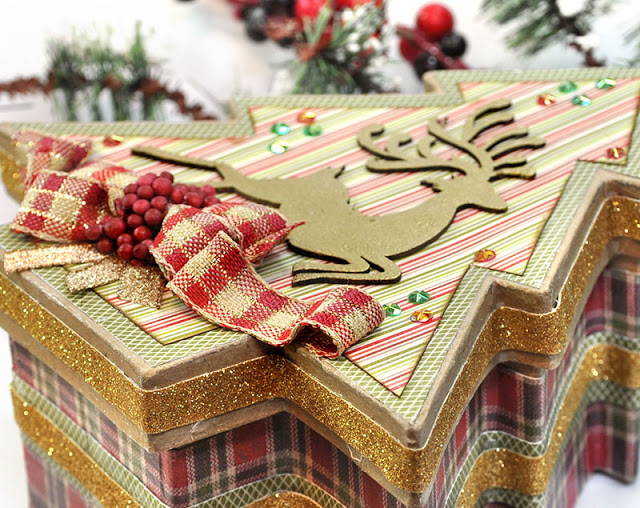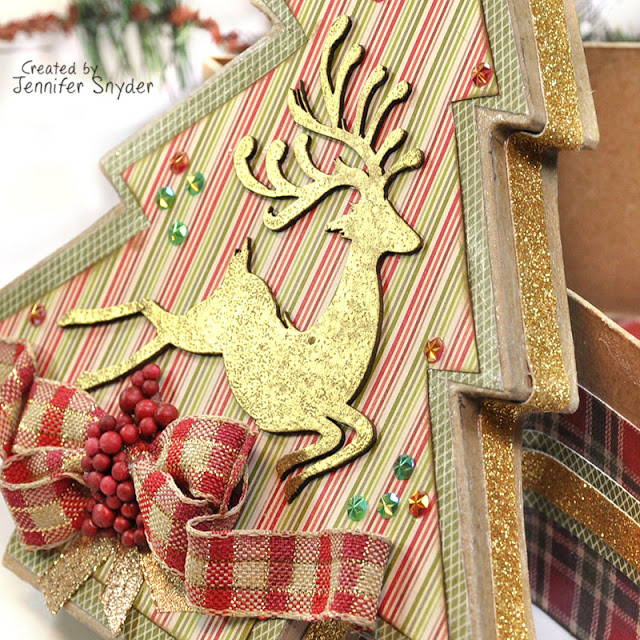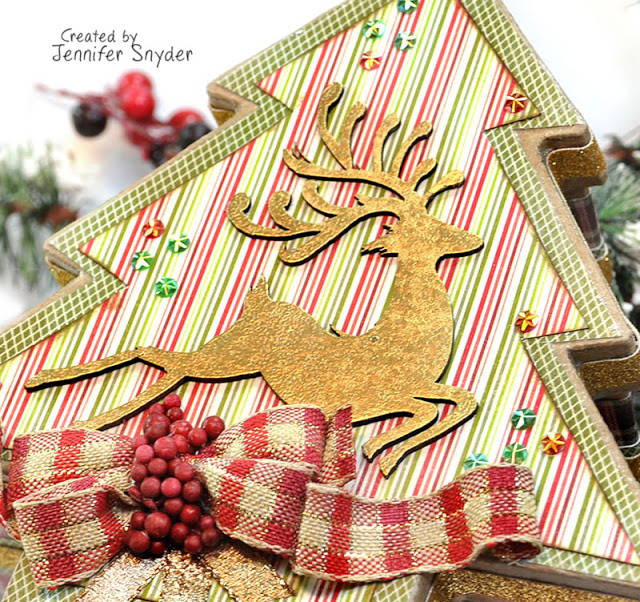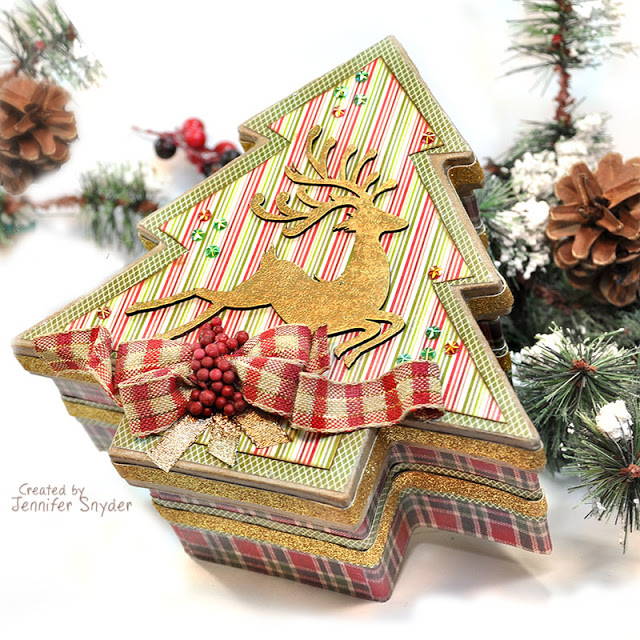 Thanks and Happy crafting!