Today I want to share a colorful layout with you. I love to createlayouts with cut files and want to share how you can use embellishmentsfrom Buttons Galore to add some texture and fun to your layout. Istarted with a cut file from Paige Evans and backed it with some papersfrom Cocoa Vanilla Studio.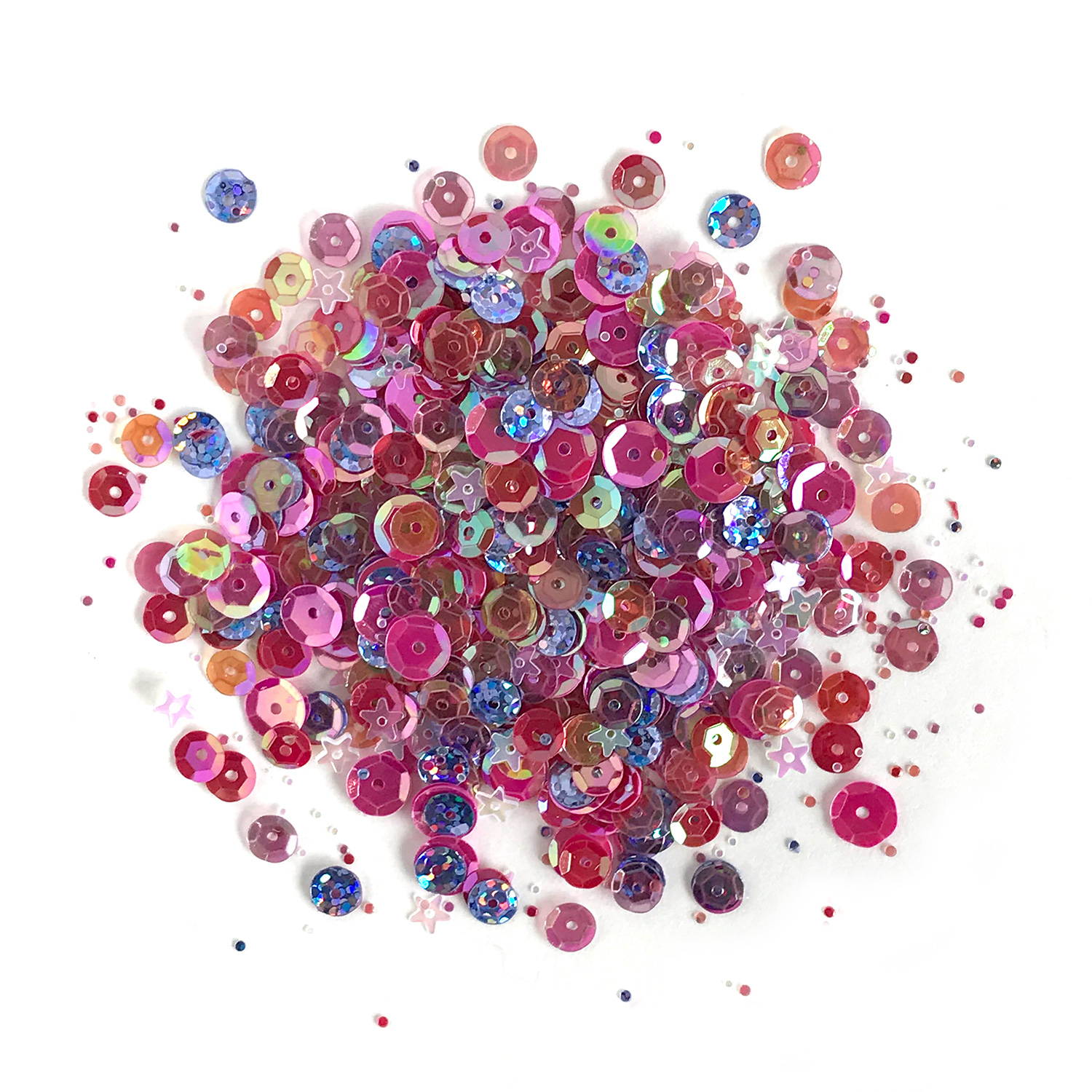 I then went into my Buttons Galore products and pulled out some buttonsand sequins that matched the CV Happiness collection. The 28 Lilac Lane Mixed Berry sequin tin is the perfect match to this collection.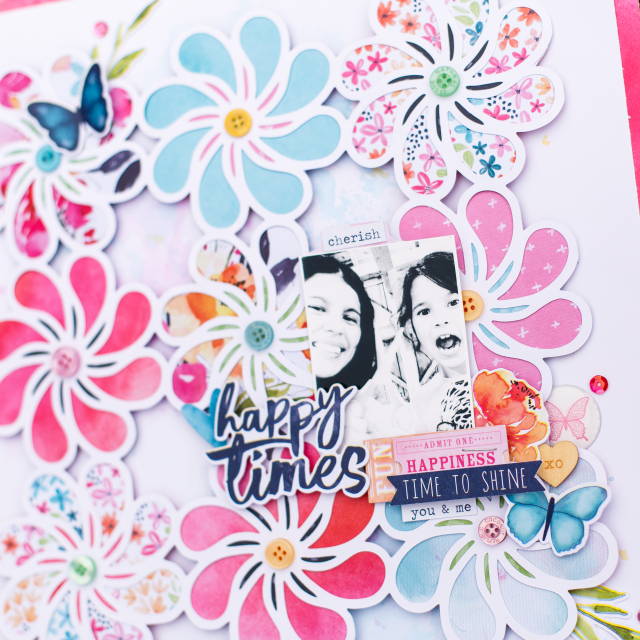 After I backed the floral cut file I added foam adhesive to the back ofit and adhered down to a piece of white card stock that I added somemists to. I pulled out some buttons from different Buttons Galore packsthat matched the colors in my layout. I placed them in the center ofeach flower using Glue Dots Micro Dots. This adhesive is my favorite fortiny buttons and sequins. They are easy to use, not messy and holdvery well.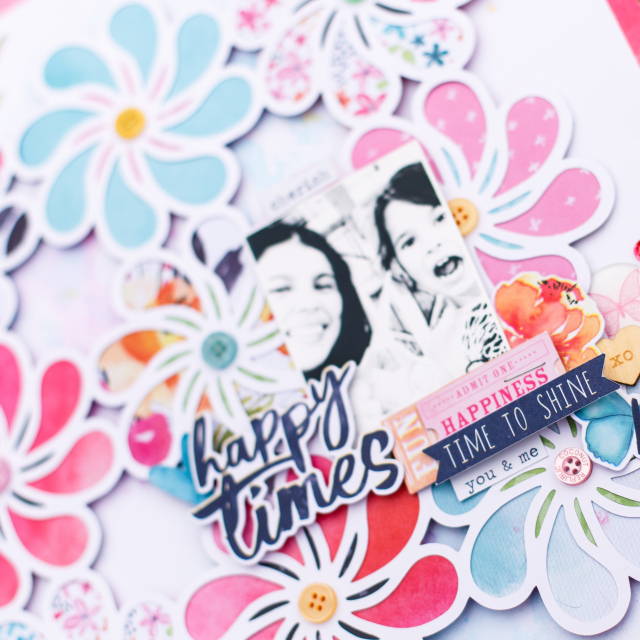 The buttons add great dimension to each flower and add that perfecttouch to the layout. I also added a few of the Mixed Berry sequinsaround the layout for a little added sparkle. Again I used the Glue DotsMicro Dots to add these to my page.