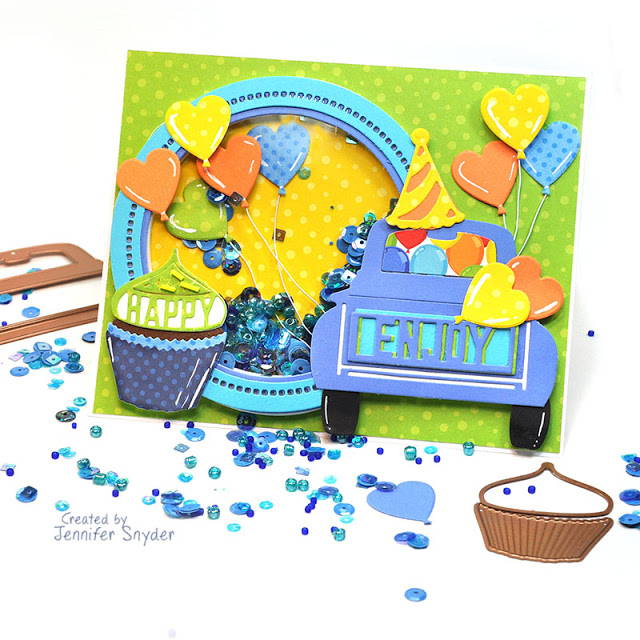 Back  in October 2018, Spellbinders released "Truckin' Through the  Seasons" Large Die of the Month.  The back end of a  pickup truck included a "truckload" of embellishing options.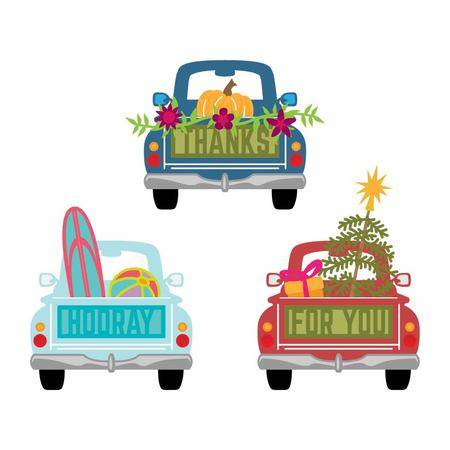 That  die set was a smash success and Spellbinders brought it back by popular demand,with new accompanying dies for the charming truck. Spellbinders listened to  Club members requests for add-on options and since then have added  multiple enhancements and add-ons for "Truckin' Through the  Seasons".

Today I created a shaker card to help introduce the next set of  compatible dies which can be used alone or can accompany that beloved pick-up  truck die.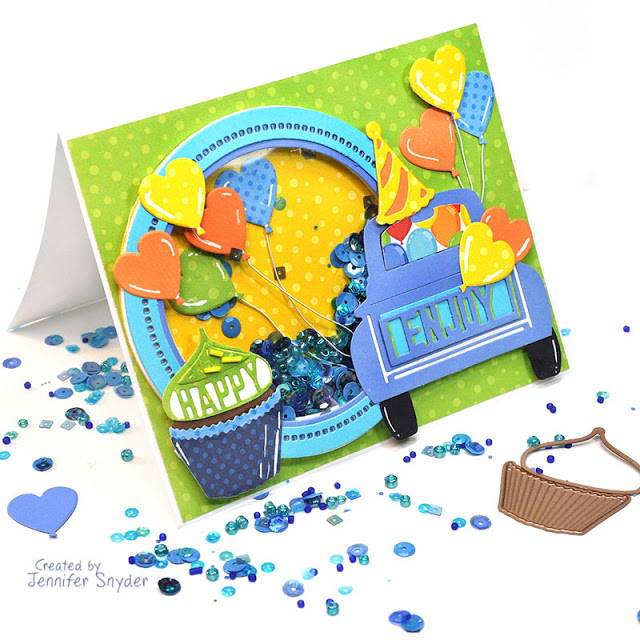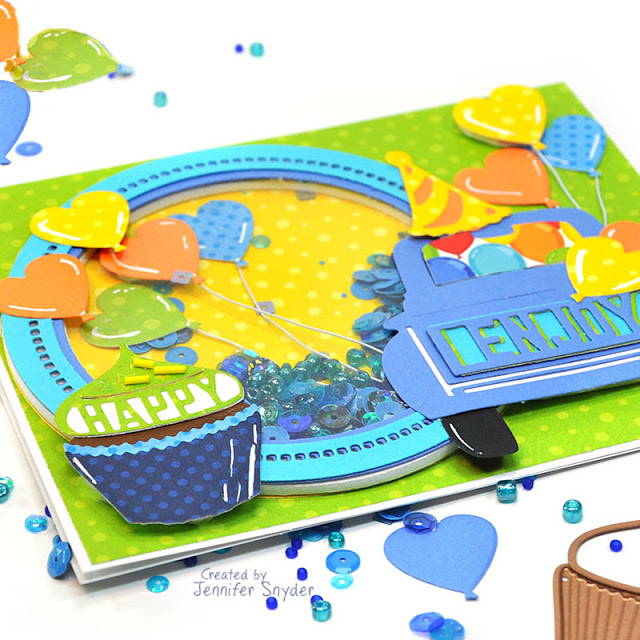 Creatingthe Shaker



I am obsessed with  shaker cards and took the opportunity to create a sweet birthday shaker  card.  This next section is dedicated to showing you the products used to  create the shaker card.
Every shaker needs shaker  walls, a window and mix.  I like to say that the mix is the magic.
Theshaker  magic happens when great shaker mix  is added.  My great shaker mixis Buttons Galore /28 LilacLane's  Blues Mix (Embellishment Bottle Mix)  rattling  around inside the card. It's a rich and robust collection of beads and sequins  in varying sizes and shades of blue.
I used a classic"go-to" staple in my die collection, Spellbinders - Hemstitch  Circles by Becca Feeken to create the shaker section, wall and acrylic  window.
I find this die set is  great for shaker cards because you can use the dies to cut the negative space  for the actual shaker, the foam needed for the thick shaker walls and then the  clear acrylic window.
Using  the same die for all means consistency and accuracy - the window with fit the  walls.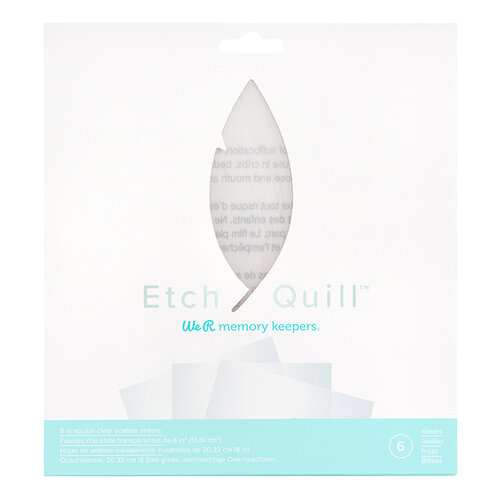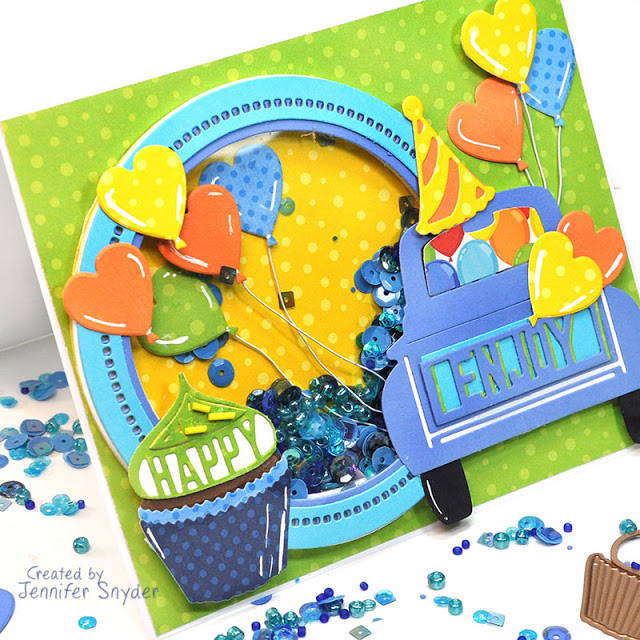 The  paper used on this card is from an older classic BoBunny Double Dot 6x6 paper collection, Bold  & Bright.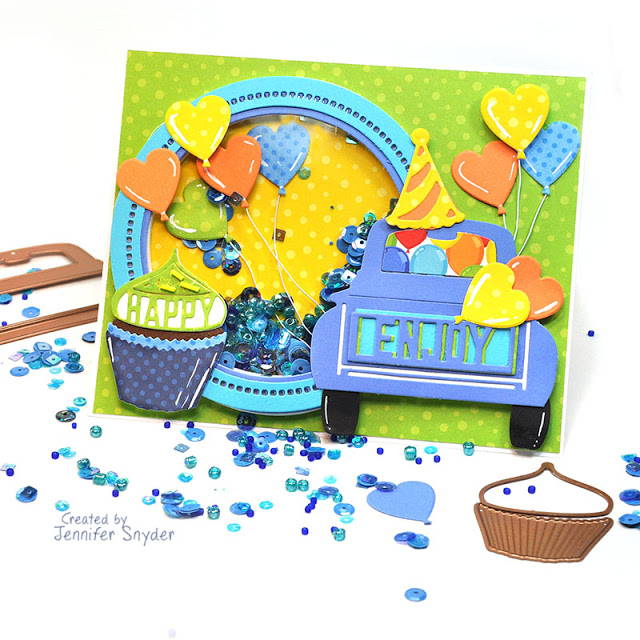 Thank you for stopping here  today.  Happy crafting.