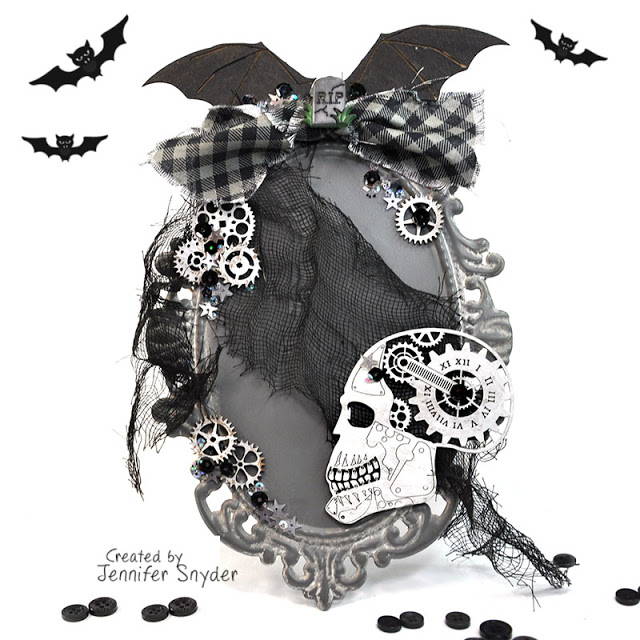 Spooky Home Decor
The spooky month is upon us.  Time to get  out the Halloween home decor - or make new decorations.  
Today I'm sharing a DIY home decor piece made  for October's Creative Embellishments Challenge of the Month.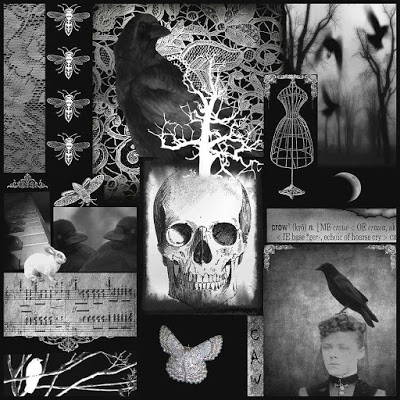 Each month comes with a new vision board and a  new twist.  This month, the twist is to add wings and it so happens that Creative  Embellishment has some rockin' chipboard bat wings.    
So, I added Creative Embellishments - Bat  Wings Set 2.  I also feature Creative Embellishments - Mini Gears 3 4 Set  Of 12 and Creative Embellishments - Steampunk Skulls.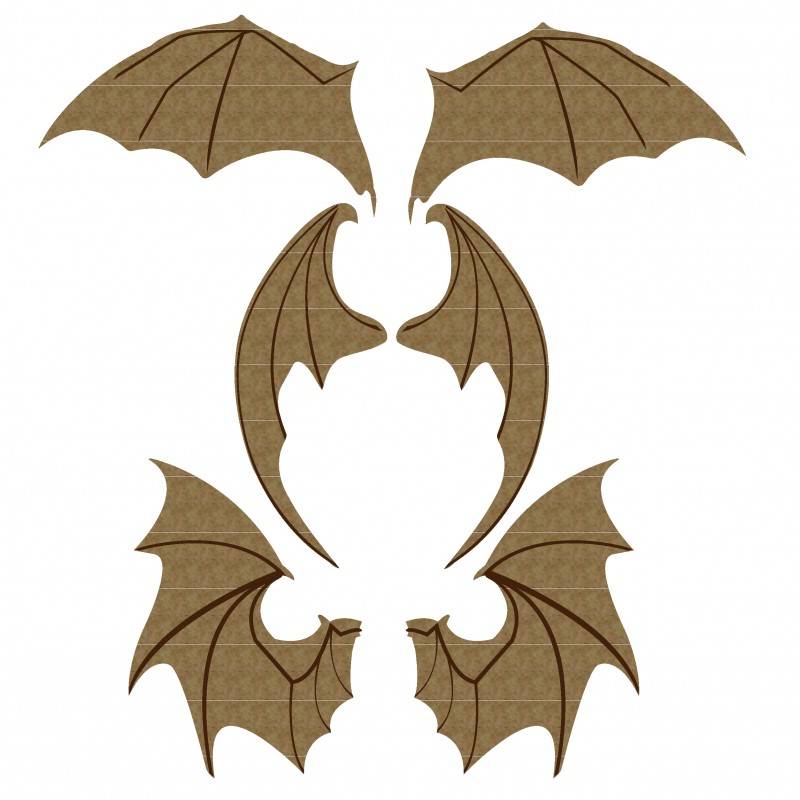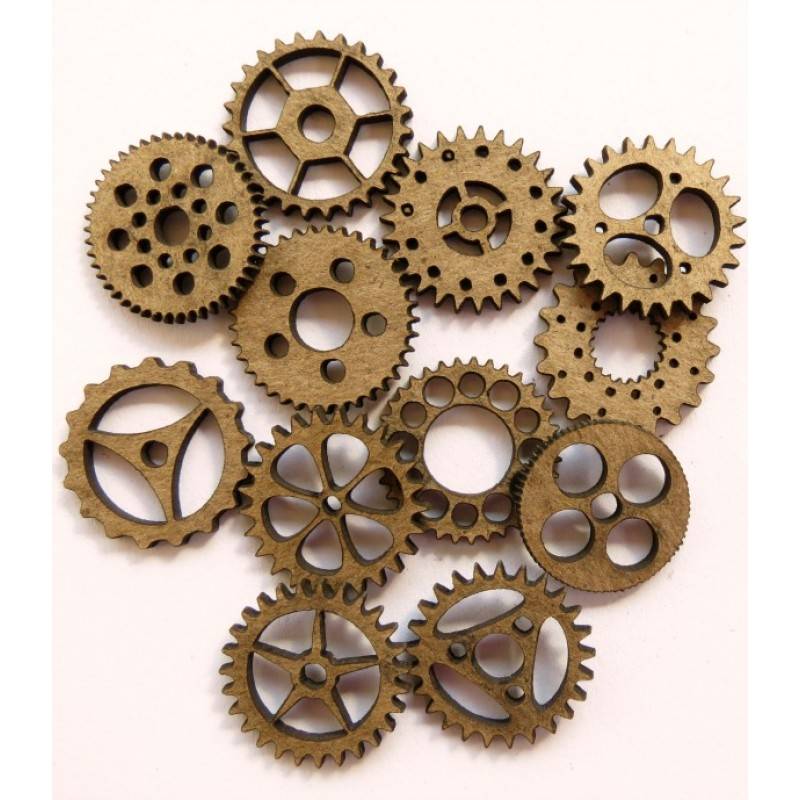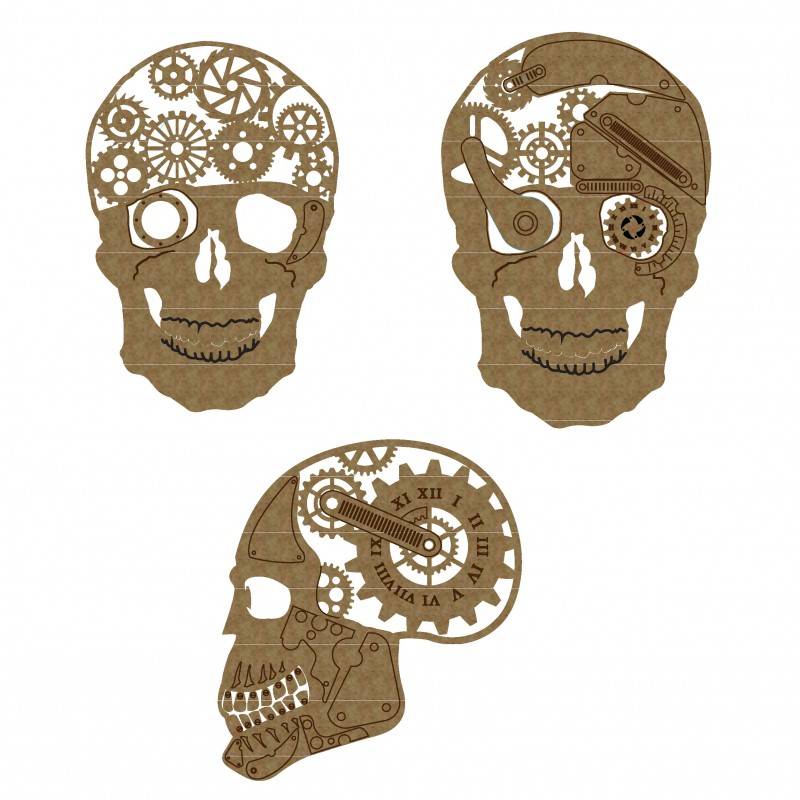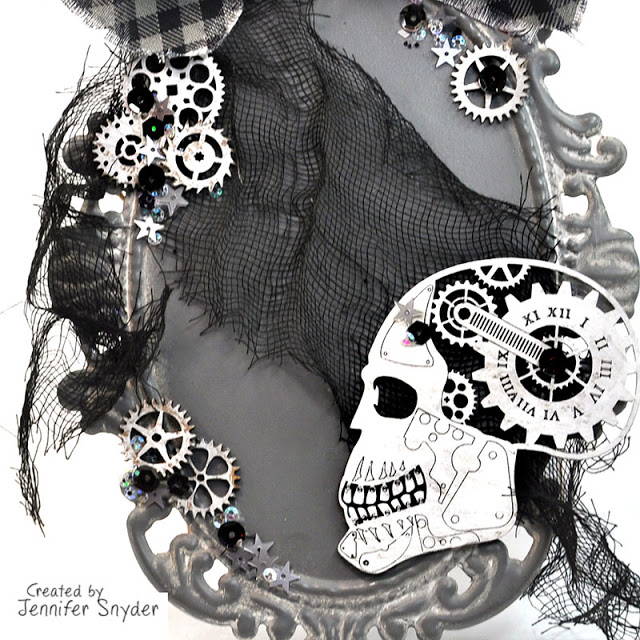 The chipboard treatments were kept super  simple - with acrylic paint washes.  The bat wings were painted with a  black acrylic paint wash (water mixed with paint).  The steampunk skull  and gears were painted with a whitewash - you guessed it, acrylic white paint  mixed with water.  
So, the real question is why bother adding  water to the paint to thin it?  Why not just "go for it" and use  full strength acrylic paint?  Great question, Grasshopper.  The  details on the chipboard skull and bat wings are crucial to the chipboard  design.   If I cover those up, I lose the integrity of the pieces, in  my opinion.  The paint washes thin out the paint and do not clog up the  fine details like paint would.  
Now the amount of water you add is all up to  you.  No magic recipe - but more a matter of satisfaction level and end  results.  I always test my washes on the back of the chipboard first  before applying.  This way, no tears are shed.  
There's NO crying in crafting and paper  play.   Shouldn't be tears at least. 
I added some finishing accents from Buttons  Galore as well.  Of course, we all know shaker sequin mixes are essential  in making fabulous shaker cards and crafts.  But they are also perfect for  adding accents on any project.   
The wall hanging uses Buttons Galore's Haunted House  Sequin Mix (Tin) , here and there to dot the piece with a touch  of texture.   Haunted House Sequin Mix  is  a cool mix of sequins in a variety of shapes and sizes.  This mix includes  a bit of purple and I left the purple sequins off this project.  My vision  was a monochromatic spooky piece.  
3D Buttons are another fabulous addition to  any project.  Buttons Galore has  a spooktacular selection of Halloween 3D buttons for all your Halloween  creations.  I used the Tombstone 3D button from
 Buttons Galore 3D Buttons - Spooky Carded Buttons at the  top of the plaque as a center for the bow.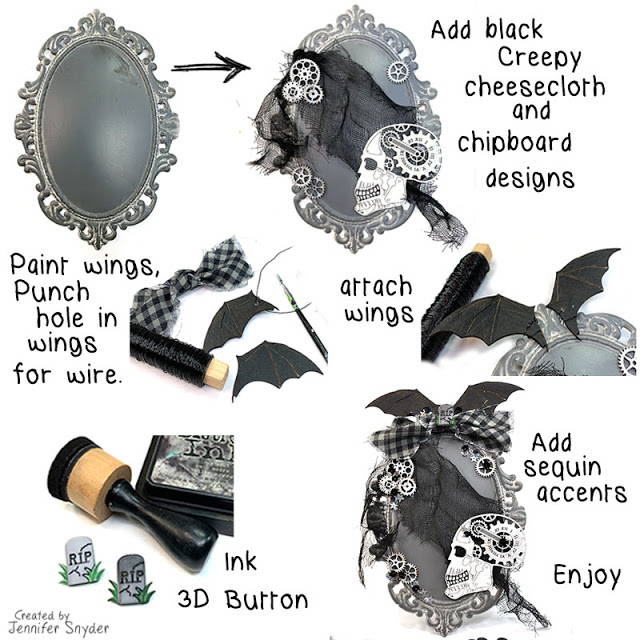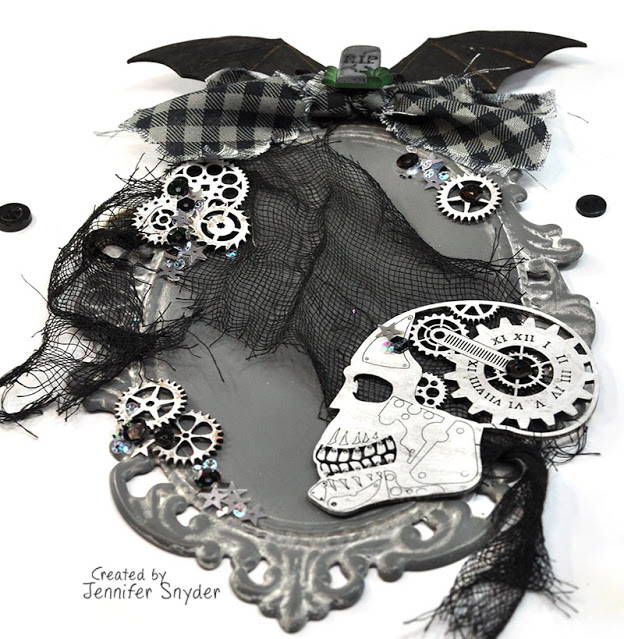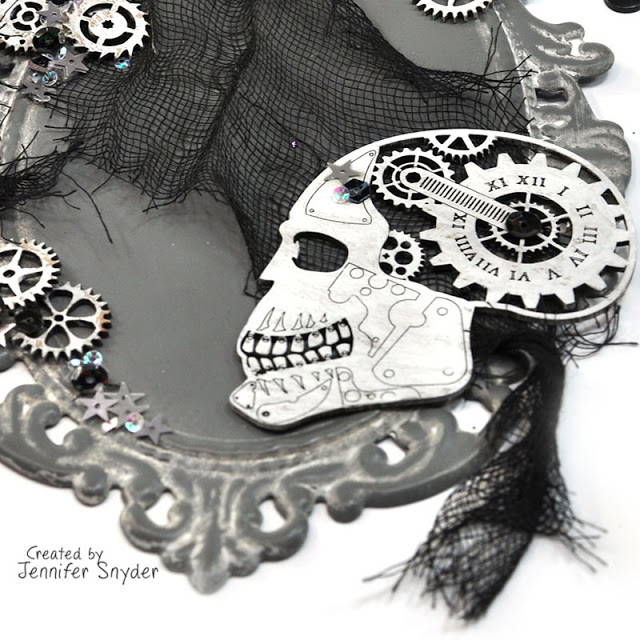 Thank you for  stopping and happy crafting.