Just in time for the coming holiday season! This is a rich and wonderful collection with gorgeous Christmas and winter images and patterns. And in keeping with
Maja Design's
unique style, this collection can be used through the year because the B side of the papers are classic patterns.
Below is an image of the Holiday In the Alps and Monochrome -Shades of the Alps collections. I used the "Santa Claus" . sheet from the collection - all shown below.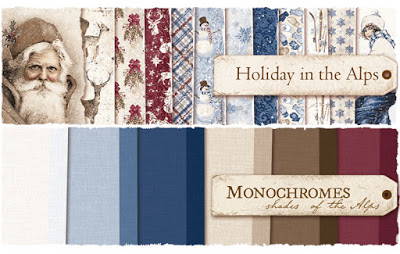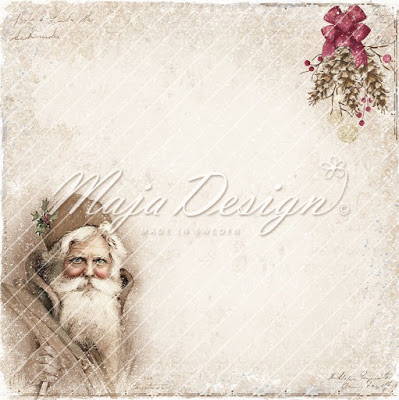 I really hated cutting into such a gorgeous sheet of paper, but the images are absolutely spectacular and begged to be used on a card and shred with someone. I had to fight off that desire to stash and hoard such a beautiful piece of paper however the resulting card makes me even happier than keeping that sheet of paper forever with no one ever seeing it on a project. Paper is meant to be used after all.
The Shaker and Pine Cone Branches
*********************************************************************************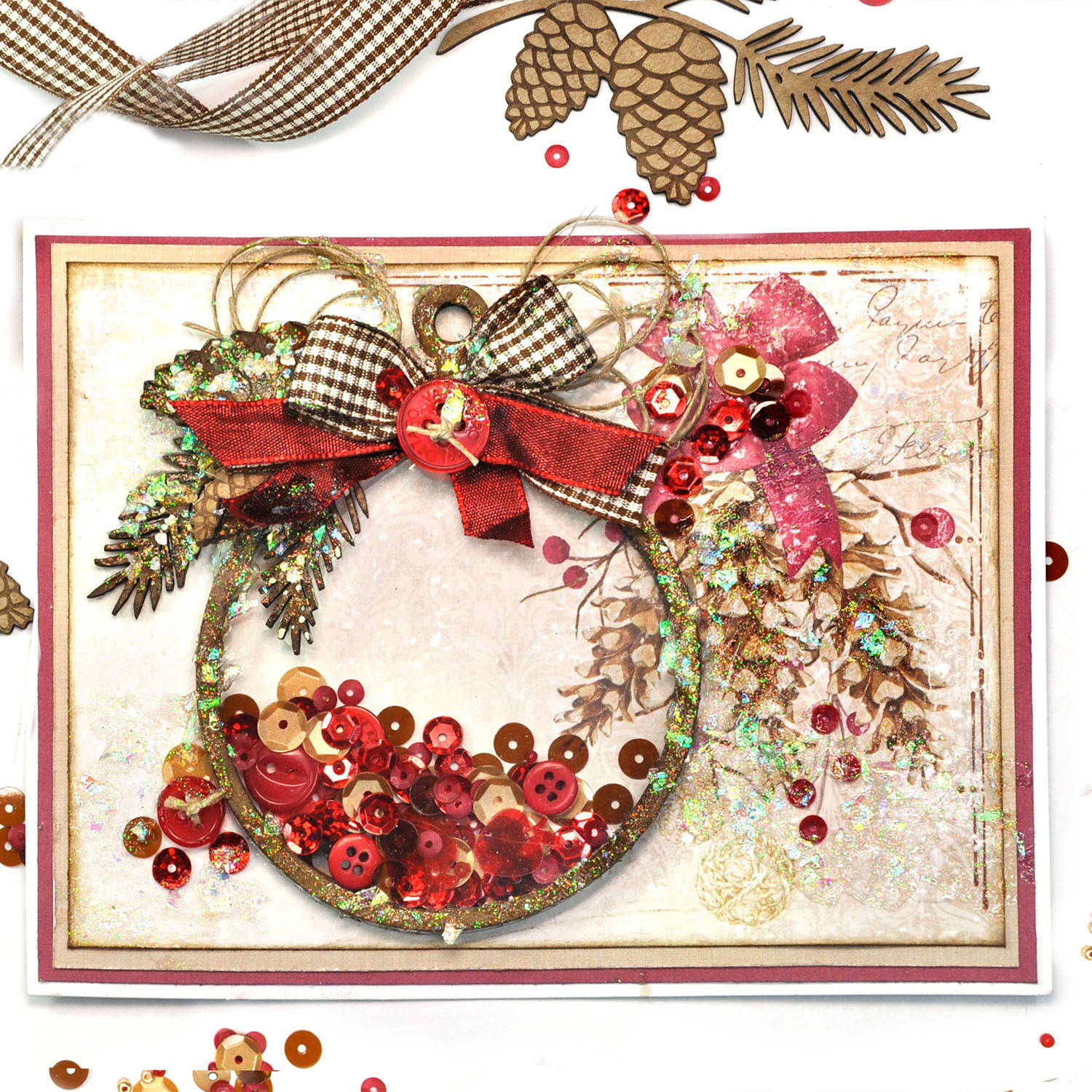 The Shaker Mix

Everyone knows you cannot have a successful shaker card without adding gorgeous shaker mix. The magic to this card is the mix from Buttons Galore and More.

This particular shaker mix is part of the shaker cube collection called Happy Harvest . The two images below show the gorgeous colors of the mix.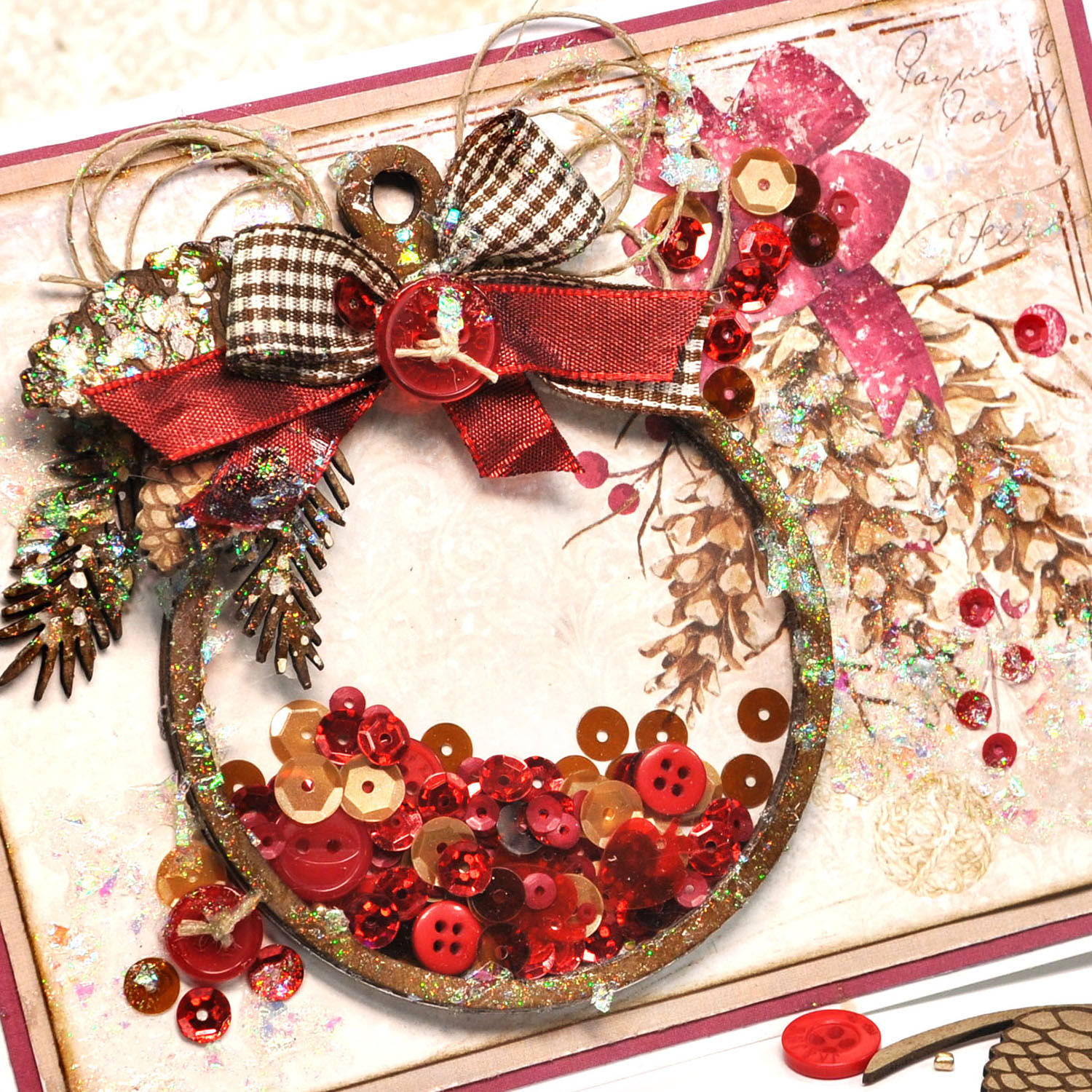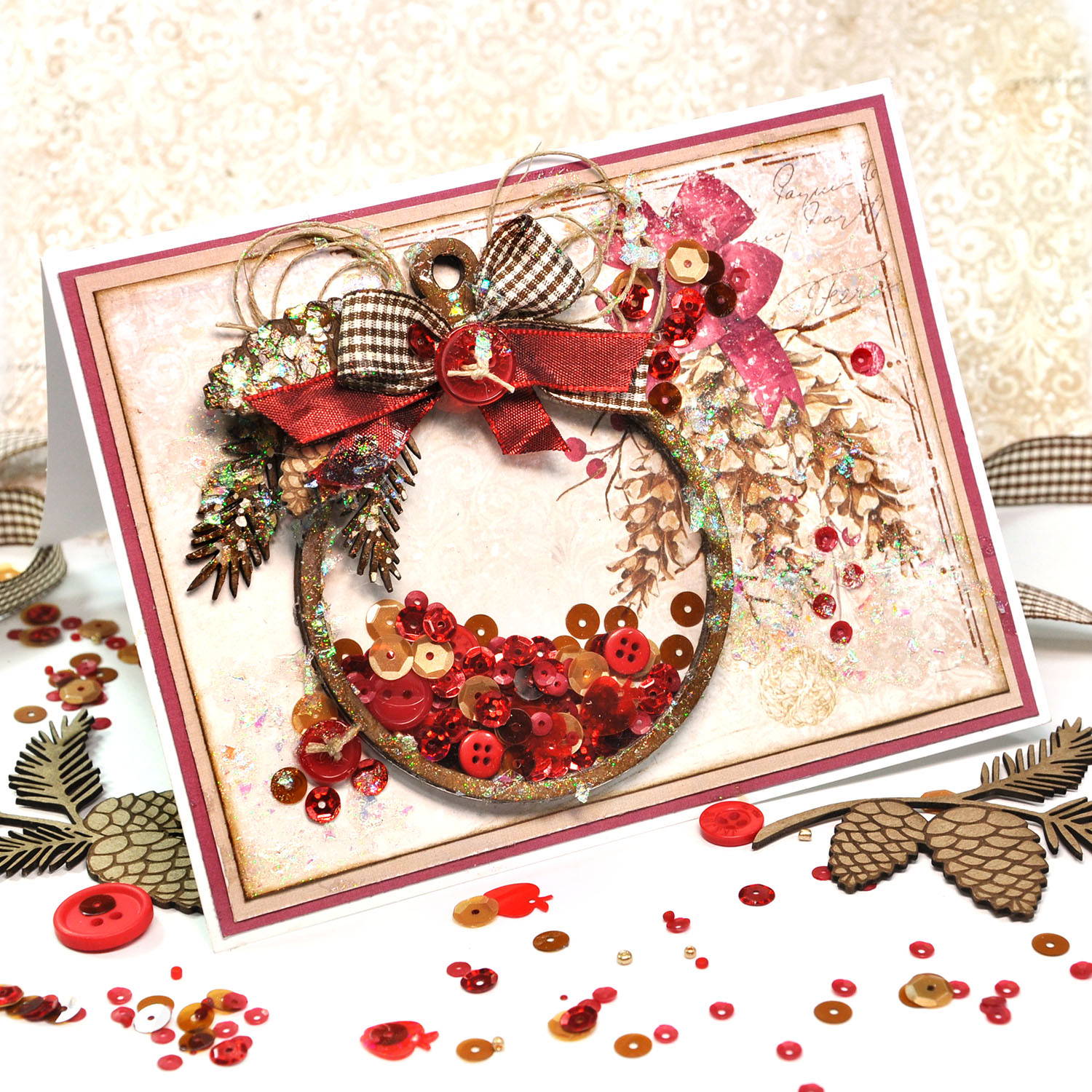 Thank you for stopping here. have a joyful and festive Holiday season.