Make fun necklaces with the lace trim found in our 28 Lilac Lane Kits. It is easy to embellish the trim with the pearl flat backs, charms and resin flowers that can be found in each of our Embellishment Kits.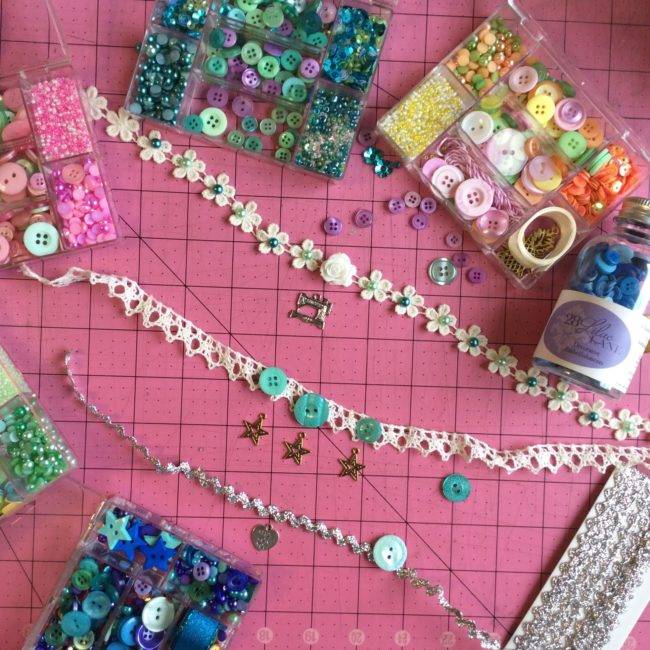 These necklaces are quick and easy. As you can see, I made three different styles.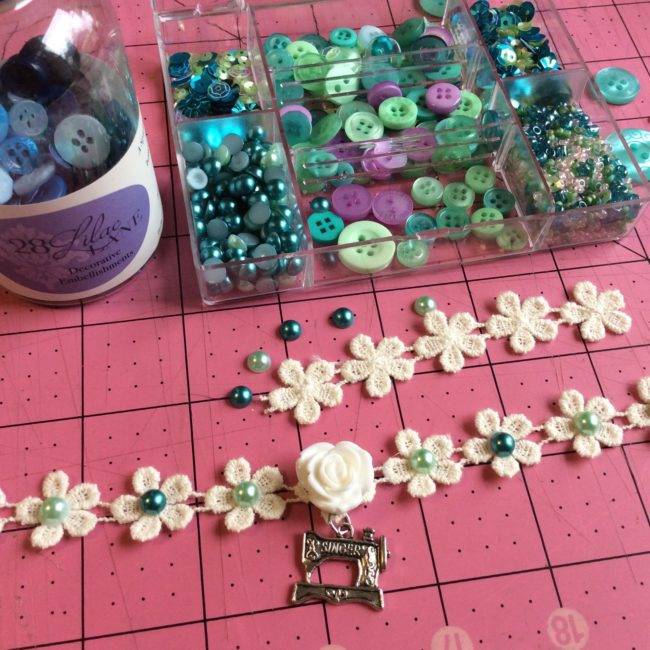 This pretty flower shaped trim along with the darling sewing machine charm, ivory resin flower and half pearls all come from the Sew Crafty 28 Lilac Lane Kit. The half pearls are simply glued on in alternating colors. Next, sew a tiny rubber band on one end (the kind used for rubber band weaving) and sew a button on the other end.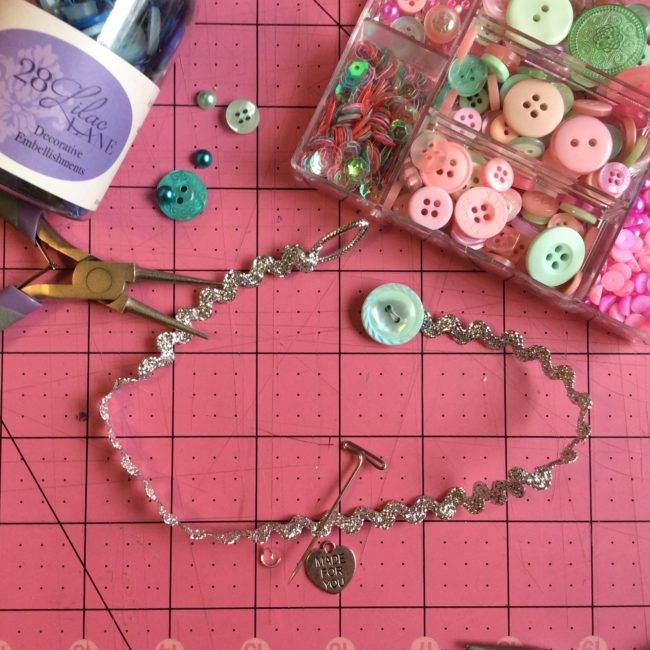 For the second necklace, I used silver glitter ricrac trim ( not available from Buttons Galore ) and added the heart charm from the Hello, Cupcake Kit . I glued a loop of silver cord on one end and sewed a button on the other to make the closure for this necklace.
The gold star charm necklace is adorned with the embellishments found in the 28 Lilac Lane Party On Kit. The trim I used had large enough openings so all I had to do was seal the ends with a bit of glue and sew a small button on the other end.Have fun mixing and matching your trims, buttons, embellishments and charms found in the collection of 28 Lilac Lane Embellishment Kits.