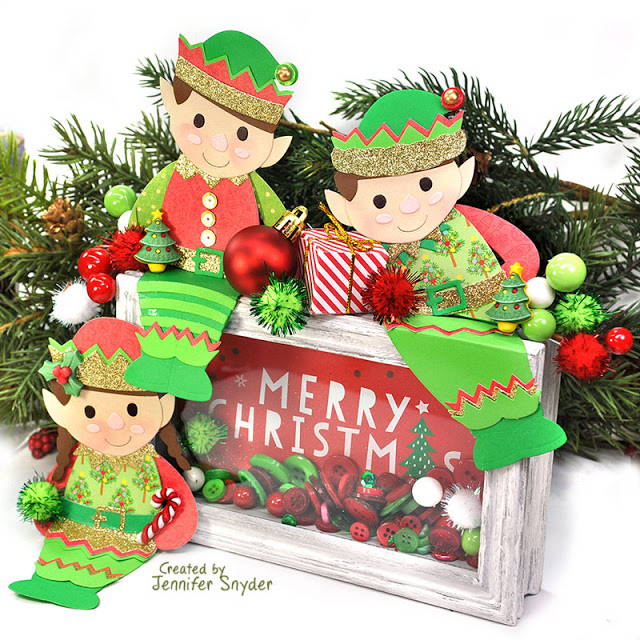 Elf Shelf- DIY Home Decor Shaker - Spellbinders Large Die of the Month
Christmas is coming soon. Want to know what clued me in? The young parents at work are talking about elves and shelves.
I decided to create my own version of elves and shelves using Spellbinders
Large Die of the Month for November - featuring
the dies to make Santa and elves (and Mrs. Claus too). You can see the artistic image of the die set below.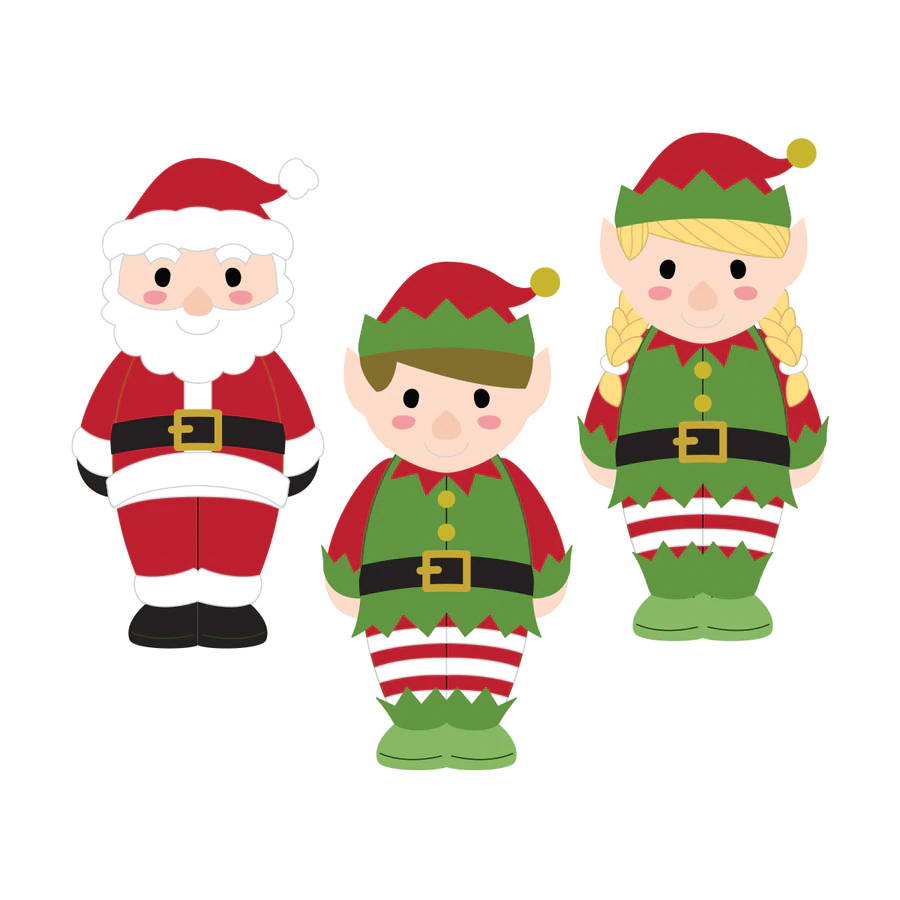 Aren't these elves darling? So let me show you how I made this sweet Christmas home decor piece.I found a small enclosed shadow box frame at Hobby Lobby (sized 6in x 3.5in). I knew I wanted to make a shelf for elves to sit, however the glass front was an extra bonus because I could put an extra spin on the project and turn it into a holiday decor shaker.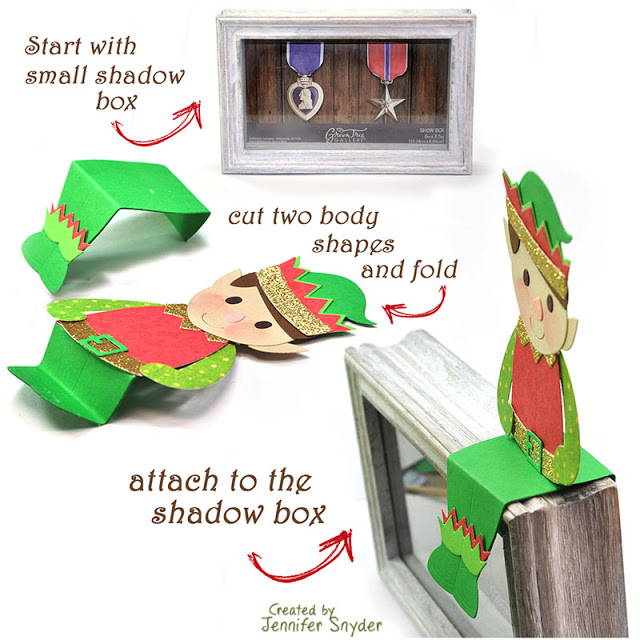 I cut two body shapes -both are double thick to help the elves stay sitting up and add support. I folded them to fit the frame, as shown in the image above and glued them in place.It's that easy!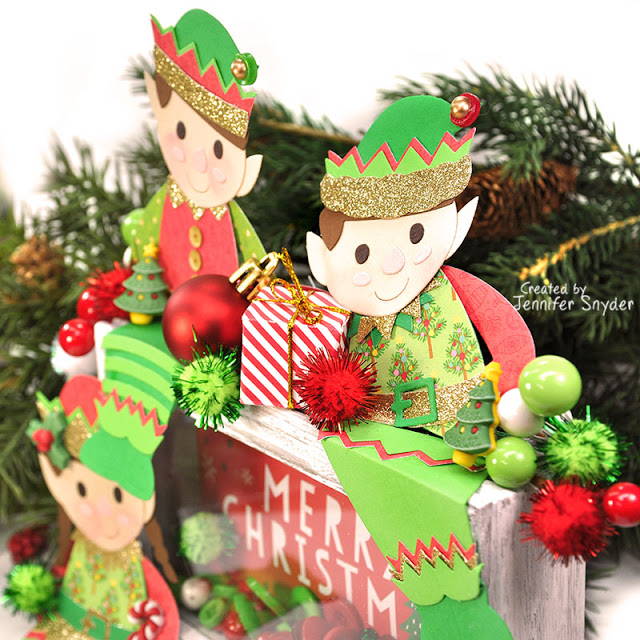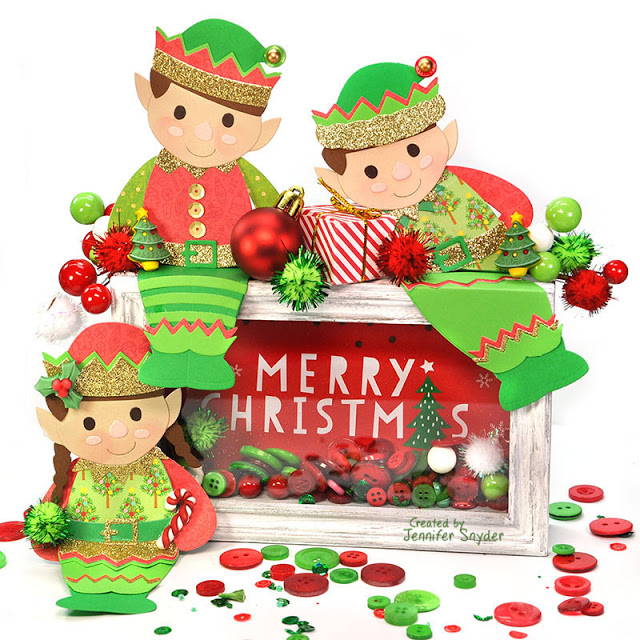 The Shaker Mix and 3D Button EmbellishmentsThe shaker mix is a festive jolly blend of buttons, sequins, beads and colored pearls from Buttons Galore -Festive Traditions -Embellishment Bottles.In addition to the shaker mix, the piece was embellished using adorable 3D buttons - all from Buttons Galore and More as well as individual buttons and sequins from the shaker mix.