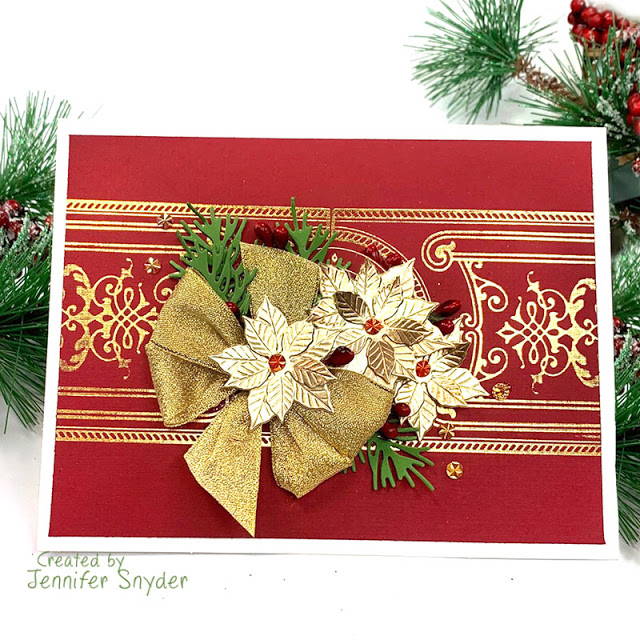 Delicate Glimmer HotFoiled Card for Christmas - Spellbinders
As I finish up the last Christmas cards and  prepare them for mailing, I want to share one before I pop it in an envelope  for a friend.
Created using an exquisite new collection by  Spellbinders and Becca Feeken - Delicate Impressions.  Introducing  Spellbinders Filigree Crescent Band Glimmer Hot Foil Plate from Delicate  Impressions Collection by Becca Feeken.
Mix and Match Sentiments included in the setare as follows:
"My beautiful friend"
"sending blessings"
"Happy Birthday"
"another year older"
"Thank you so much"
"you made my day"
Yep -gasp worthy Glimmer Hot Foiling designed by Becca Feeken, the Queen of graceful  and elegant embellishing. This set can be used through the year but I chose  Christmas (mainly because I'm just not done with sending out cards).
And after Christmas, I will use this Delicate  Impressions Filigree Crescent Band to create all my thank-you  notes.  Perfect!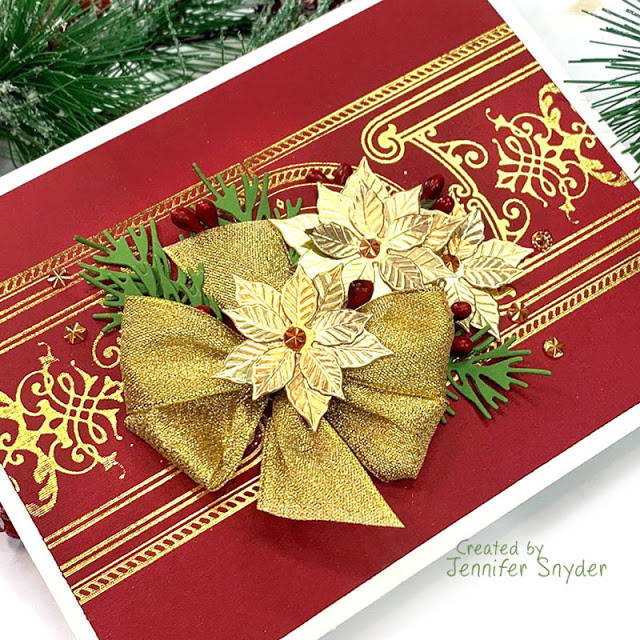 Spellbinders  Glimmer Hot Foil System
Create cards that have the look of store-bought  perfection.  Spellbinders Glimmer Hot Foil System enables you to  add foiling to your projects and cards.  Combine the Glimmer Hot Foil  System and a roll of Hot Foil and you are on your way to a whole new level of  creativity.
The card today features Matte Gold Hot Foil Roll.  I  wanted the foil to be present but not shiny so I selected a matte finish.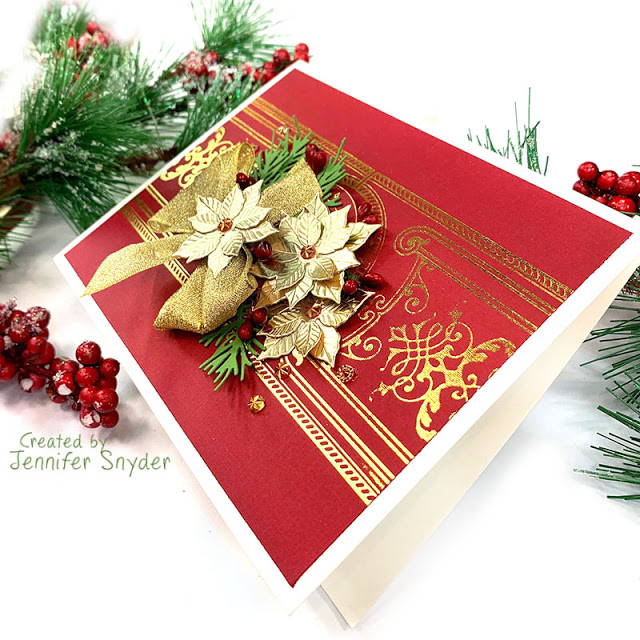 The  flowers and greens were die cut from Spellbinders Amazing Paper Grace (APG) Die  of the Month  for November.  While the kit may be sold out, it's  a reminder that monthly kits are a spectacular value and can be used with other  projects.
The poinsettias are topped with Buttons Galore Doo Dadz  in Merry Mimosa . These shiny faceted gems are one of the fabulous elements of the Doo Dadz  shaker embellishment mix.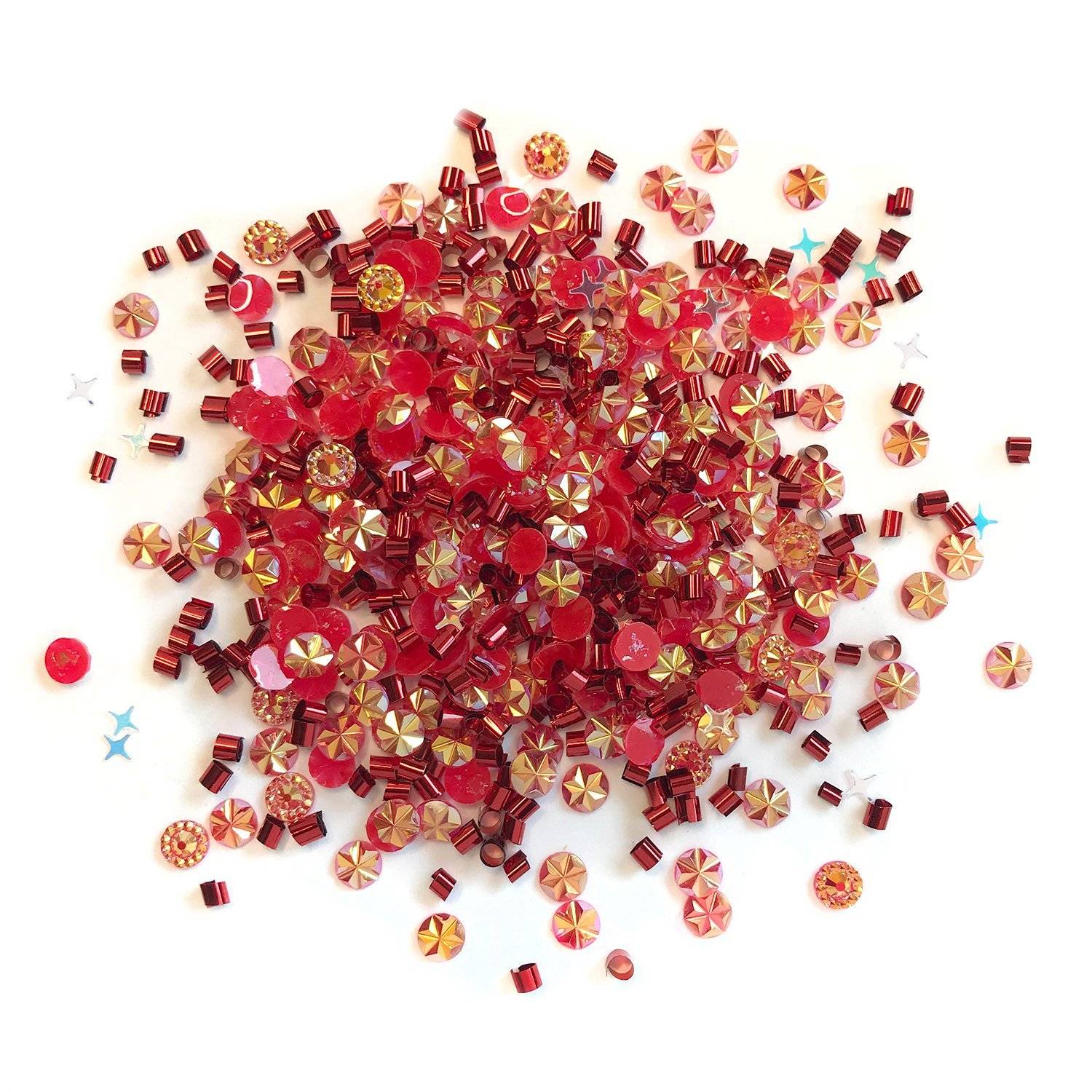 Thank you for stopping and have a fabulous  crafty Christmas.