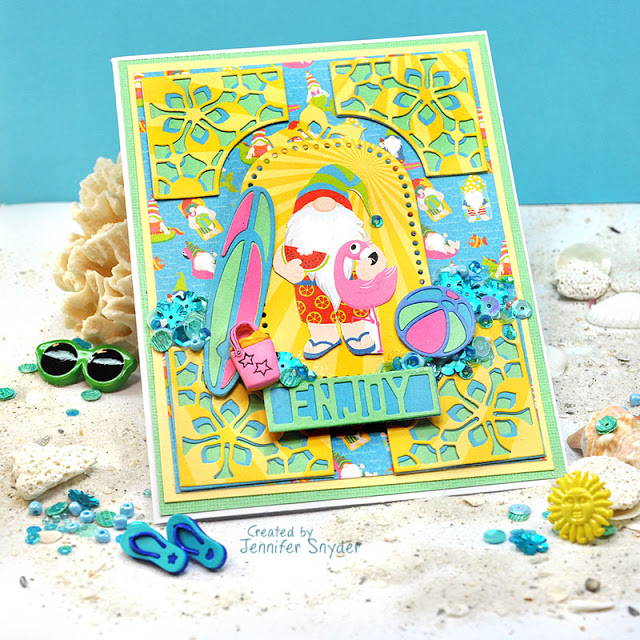 Summer  Gnome
Today  I am using Spellbinders Large Die of the Month from May. Summer is here and I'm  prepared with the help of my wonderful Spellbinders dies.
This  card uses the following dies: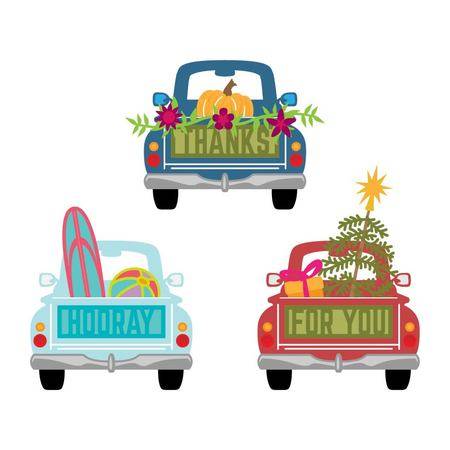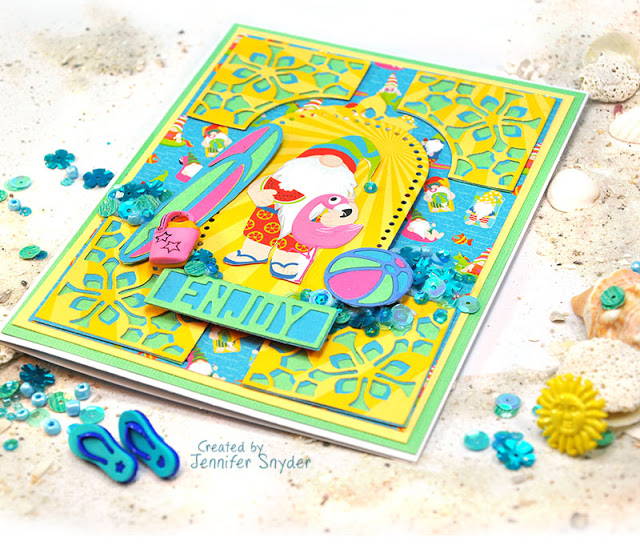 The  little gnome does crack me up - too cool for the summer.  The paper is Tulla and Norbert's  Excellent Adventure from Photo Play.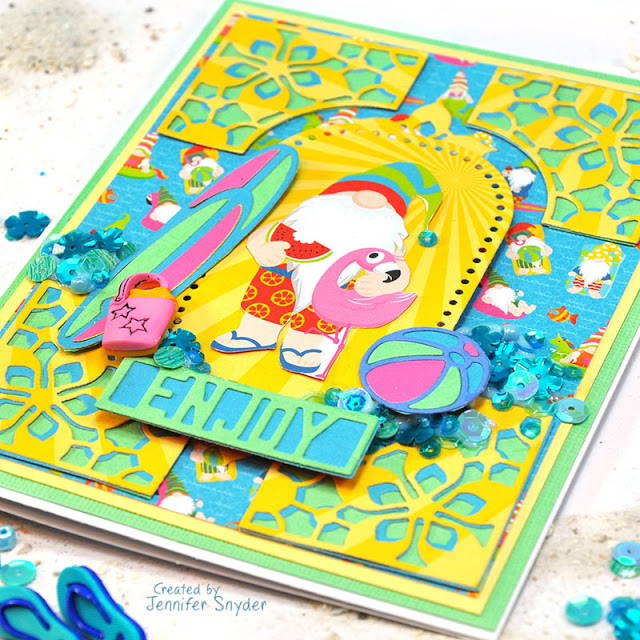 The  surfboard and beach ball dies were from Spellbinders blockbuster hit die  set, "Truckin' Through the Seasons" - a very versatile set  to have in your collection.  In this case, I was  able to accent my card with more fun die cut elements.      
The sentiment "Enjoy" was from Spellbinders Even More  Sentiments Die Set which can be used alone or as an additional enhancement  for "Trucking Through the  Seasons".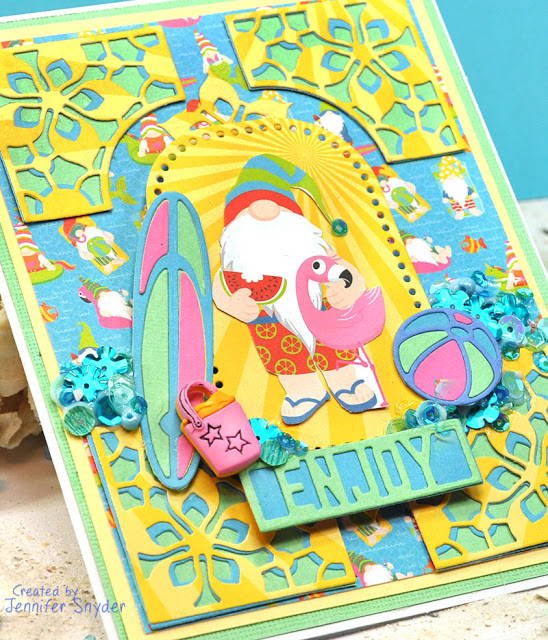 Finishing  Touches:
Little details can have a  big impact on a card. These usually come in the form of finishing  touches.  I added a sweet 3D button sand pail from Buttons Galore, and  accented the card with sequin shaker mix for water effects.  The shaker  mix is Buttons Galore - Aqua Dreams.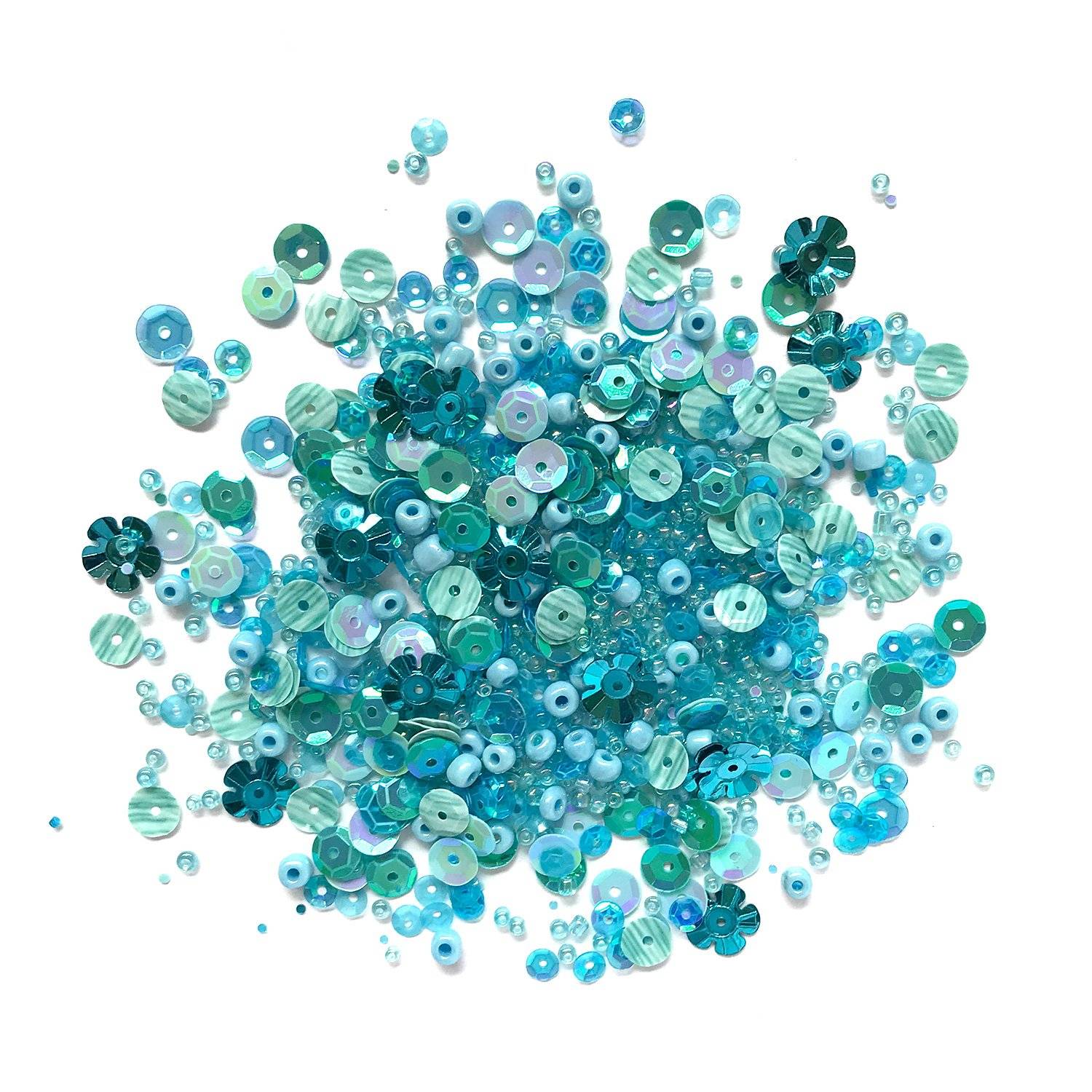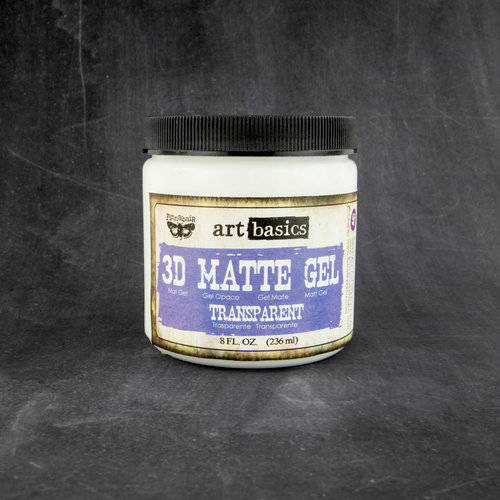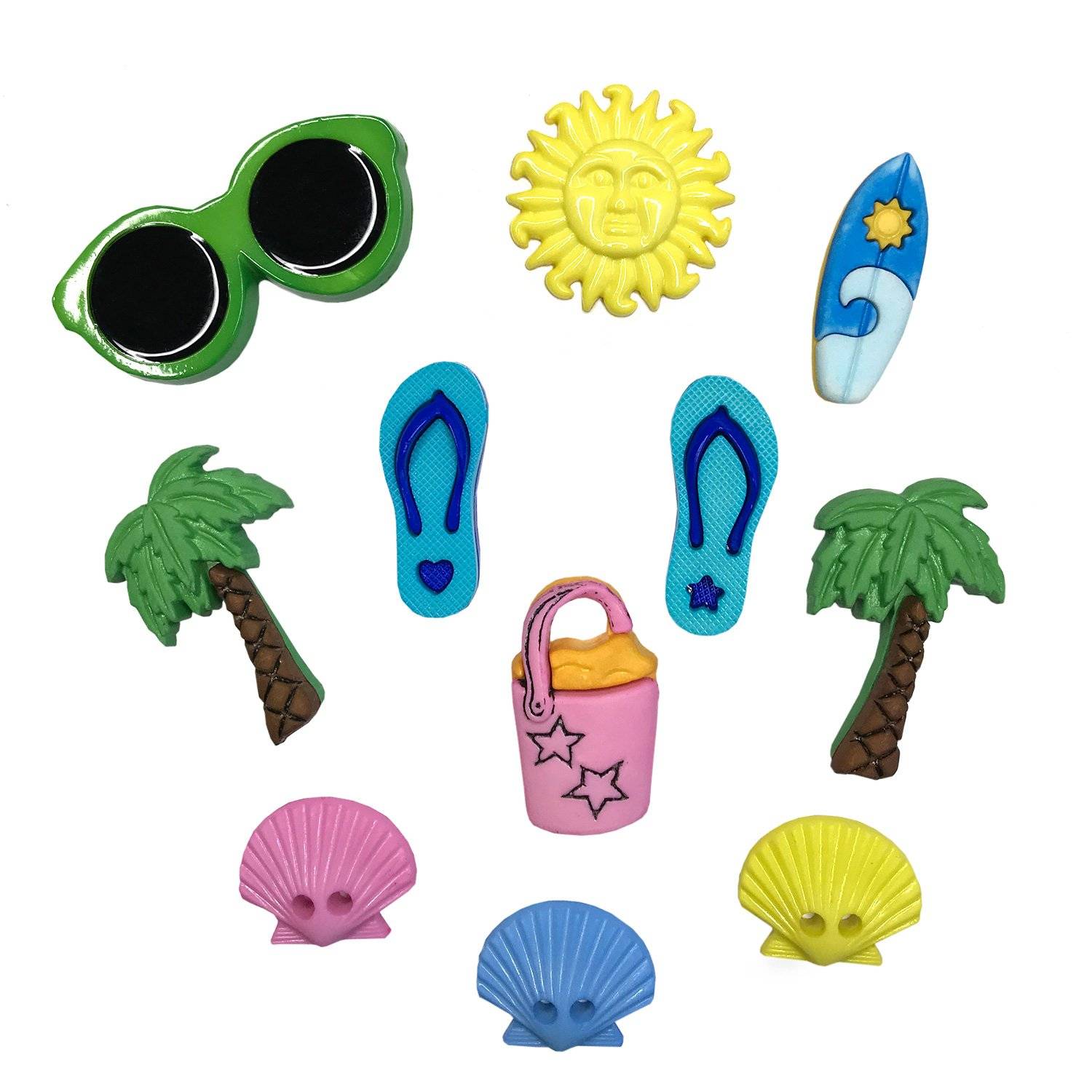 Adding  Sequins and beads to Cards:
Matte Gel Medium:  Gel  medium is spectacular for holding sequins and beads to projects.  I  slather some gel onto any project, pour the beads and sequins, pat into  place and sit back with confidence that my bits will not fall off my project.This dries crystal clear and does not warp my paper.
I love it.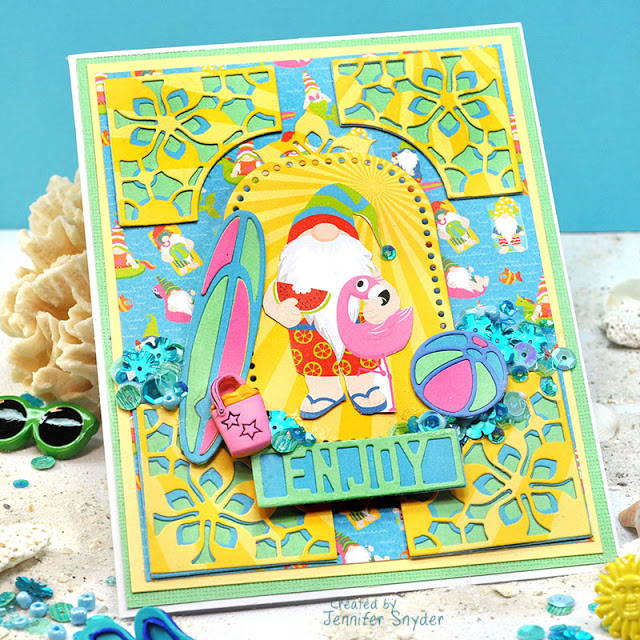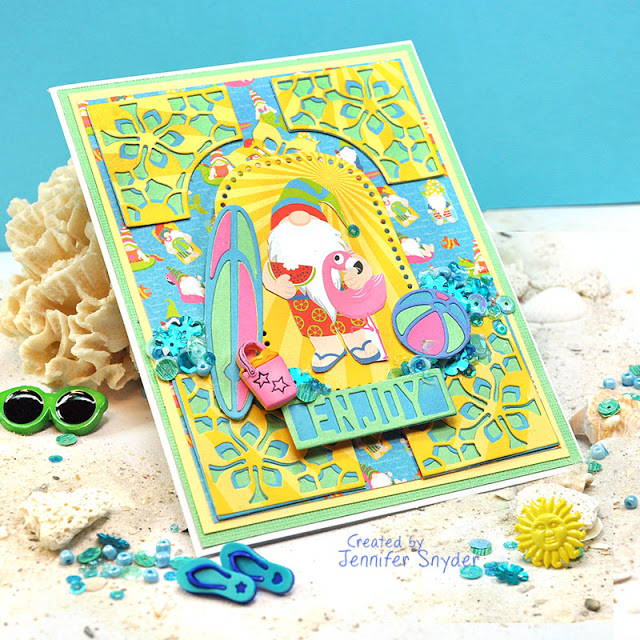 Thank you for  stopping here today.  Happy crafting.