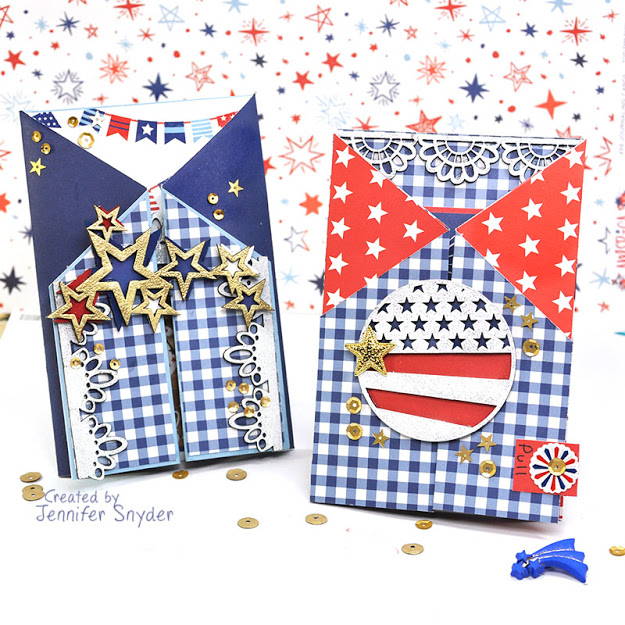 Patriotic Cards
Hellocrafty friends. Time to start the July 4th Independence Daycelebrations. This holiday is always special but this year is a giantcause for celebration in our family. We have some "milestone" birthdaysbeing celebrated by my husband and mother.
I am featuring patriotic cards that I will be using this weekend for these special birthdays.
Hereare the Creative Embellishments pieces that I used on the cards. Allchipboard pieces have been embossed using either gold or white embossingpowder.
The first patriotic card is a modified tri-fold card I learned from a friend who is rather crafty herself. Thanks Billie!
First I backed the coin with cardstock to provide added support and strengthen. Next,
Iglued half of the chipboard coin to the card and let the other halfstick out. next I glued a second coin to the inside of the card but didnot glue the coins together.
They formed a cool little pocket for sliding the end of the card and holding in place as seen in the image below.
I also added a "pull tab" along the edge of the card to let the recipient know how to open the card.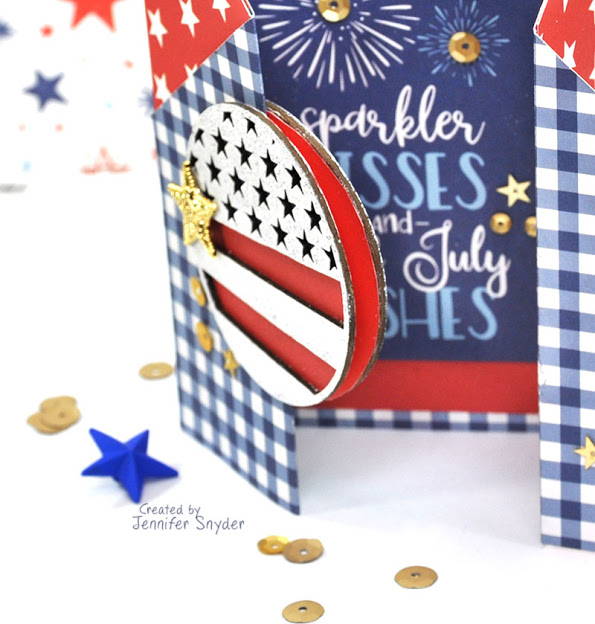 This image shows the pull tab on thebottom right side of the card, along with a shot of the double ATCchipboard pieces to hold the card closed.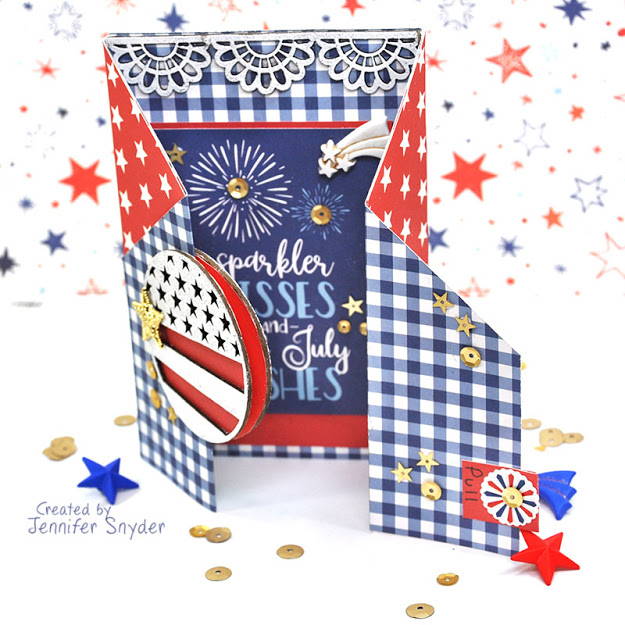 Finishing Accents - 3D Buttons and Sequins
Needsome quick accents to give your projects a finished look and feel? 3Dbuttons, sequins and shaker mix make for great sprinkles of accent.
The cards are embellished with some fabulous 3D finishing touches from Buttons Galore and More including Buttons Galore's Stars Stripes Themed 3D Buttons, Gold Star 3D Buttons , and Golden sequin mix . These make for quick, easy and fun accents to cards, home decor projects, and just about anything.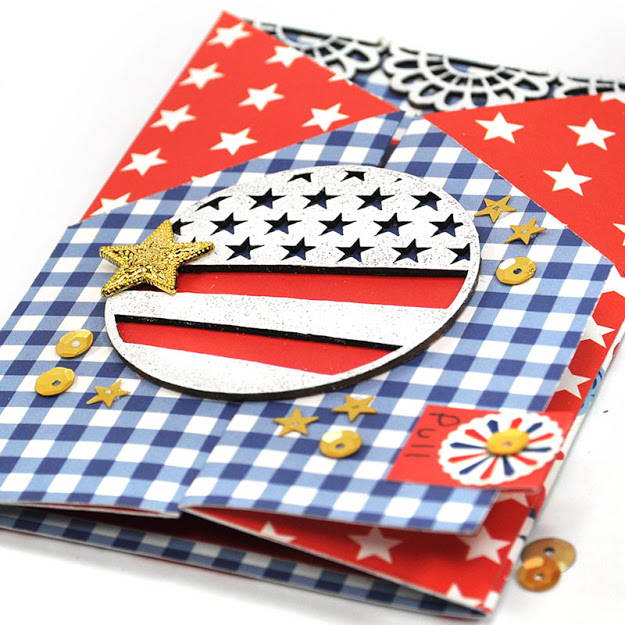 The paper collection used on the cards today is from Echo Park's America paper collection - bold, beautiful and festive.