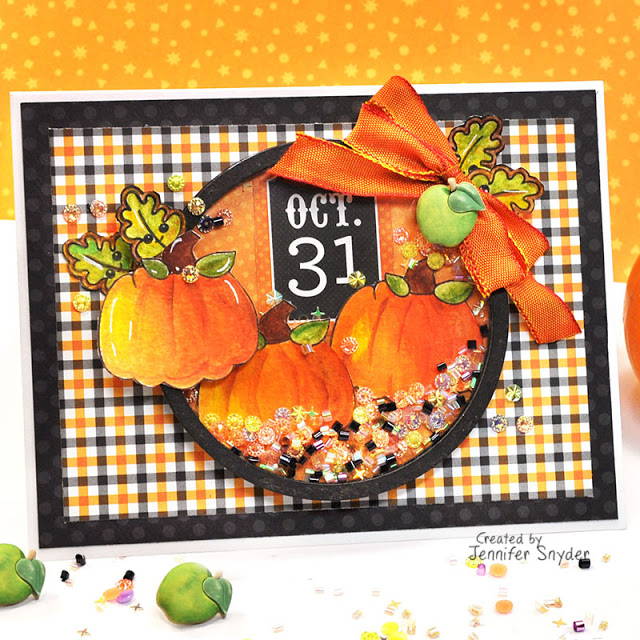 This card was created using Sassy &  Crafty's adorably delicious Pumpkin Spice Stamp Set.  Totally  adorable, right?   No spooky can be made from such sweet  delights.  
Instead of spooky, I made a colorful happy  card celebrating Halloween.  I'm not much for scary but I sure love the  sweet side of Halloween.  As in the first card, the stamps were  "conjured up and brought to life" using Faber-Castell - Aqua  Watercolor Pencils, watercolor paper, and a stamping platform for perfectly  stamped images.  I'm no pro using watercolor pencils but I sure do love  them.      
This card is embellished with Buttons Galore's - Trick Or TreatDoo Dadz Mix as the shaker mix and as card accents.  I  also finished the shaker with a green apple 3D button from Buttons Galore's The Witching Hour set.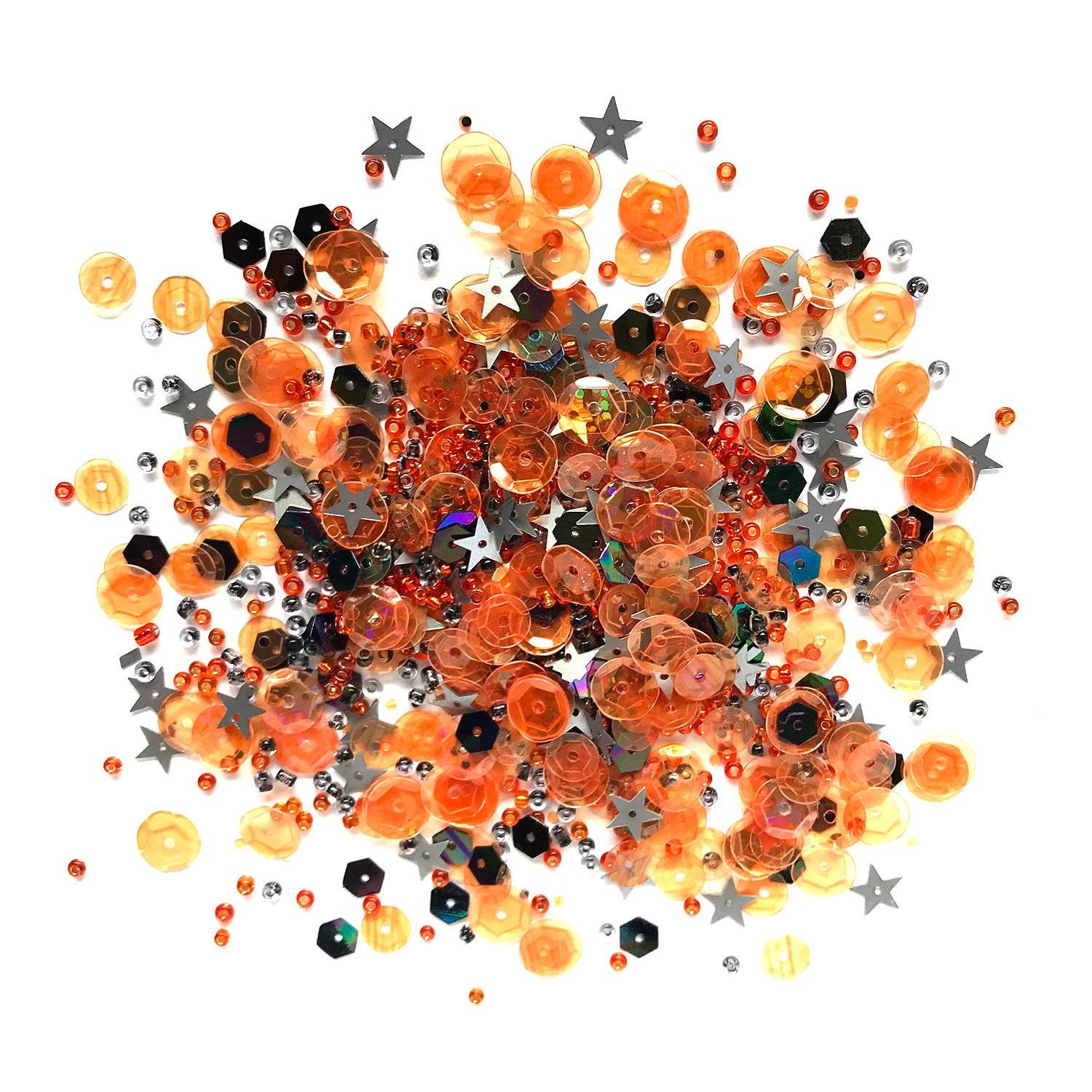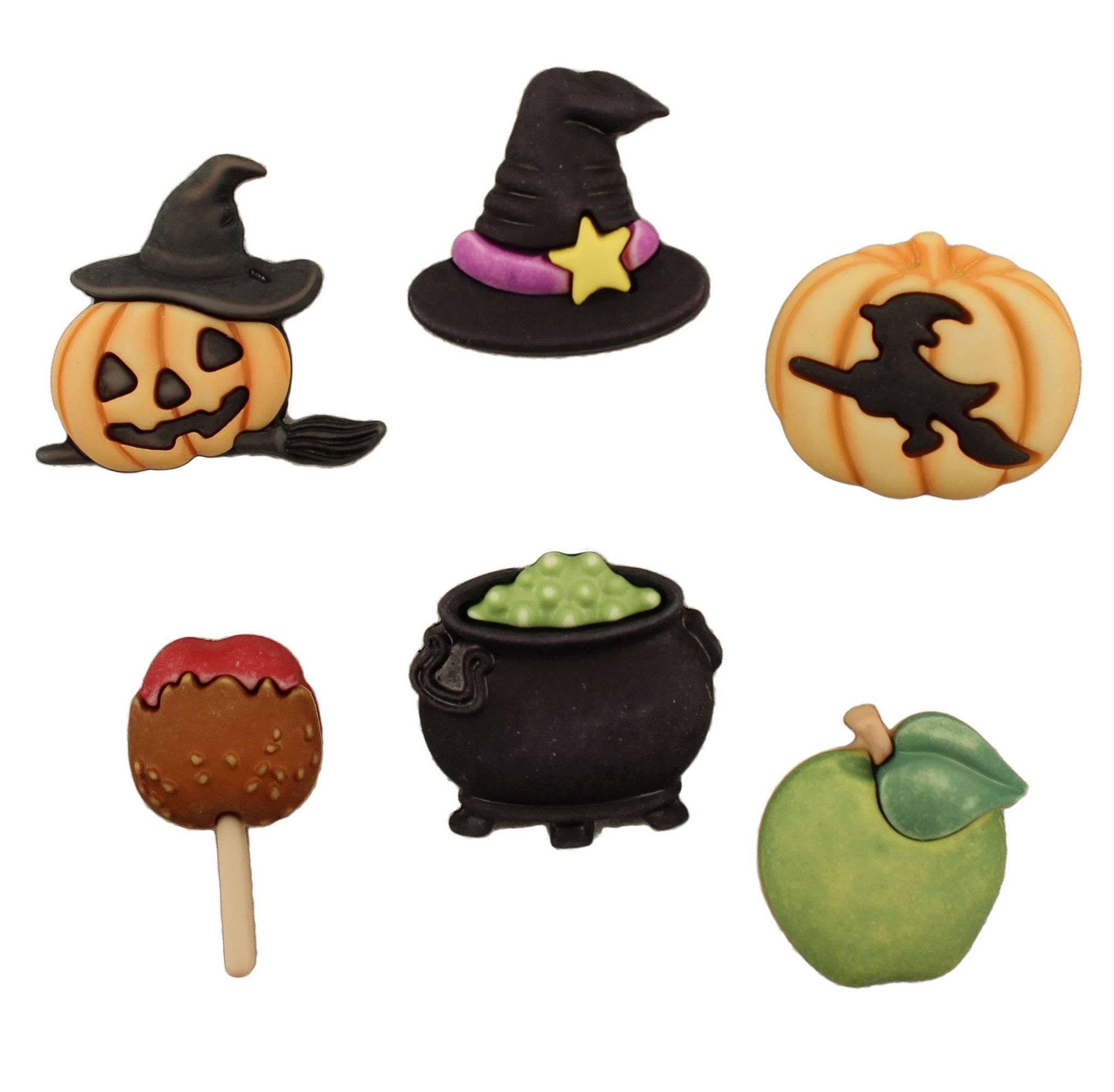 The paper used on this card is
 Doodlebug Design's- Halloween - Candy CarnivalCollection (6 x 6 pad) It's darling.  It was perfect to pair  with the stamp set.  
The shaker is Creative Embellishments Chipboard- Circle  Shaker Set.  I kept the finishing on the chipboard super simple and inked  it black before gluing the pieces together.  I didn't even bother with  paint - ink was easy and quick.  No drying time involved (the worst part  of any project).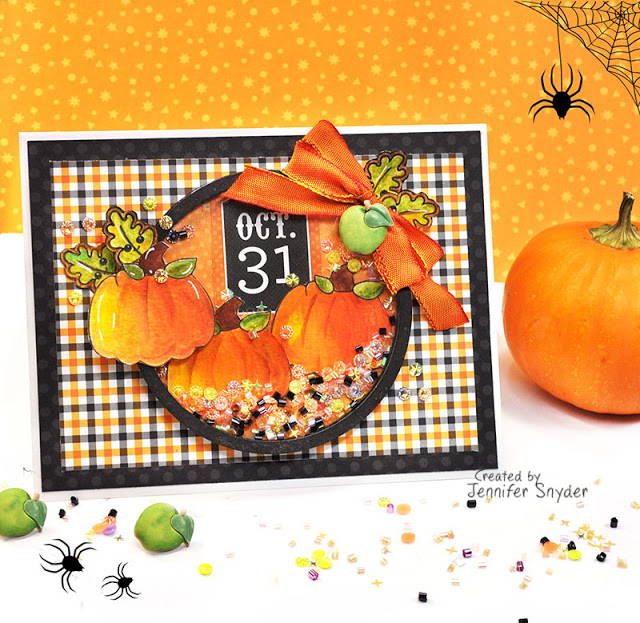 Thank you for stopping here for the fun between Sassy &  Crafty and Buttons Galore.
Remember to stop by the Buttons Galore Facebookpage  and get the details.