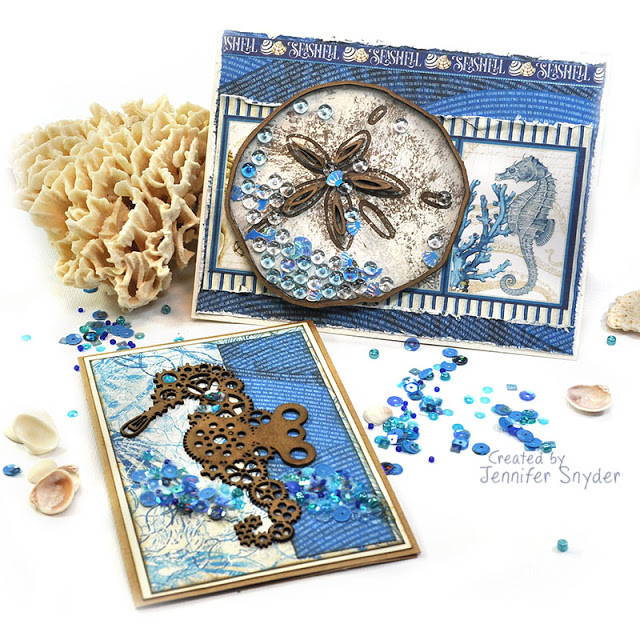 Hello crafty  friends.  Today I am sharing cards from the sea featuring some of Creative  Embellishments beautiful coastal and popular steampunk designs.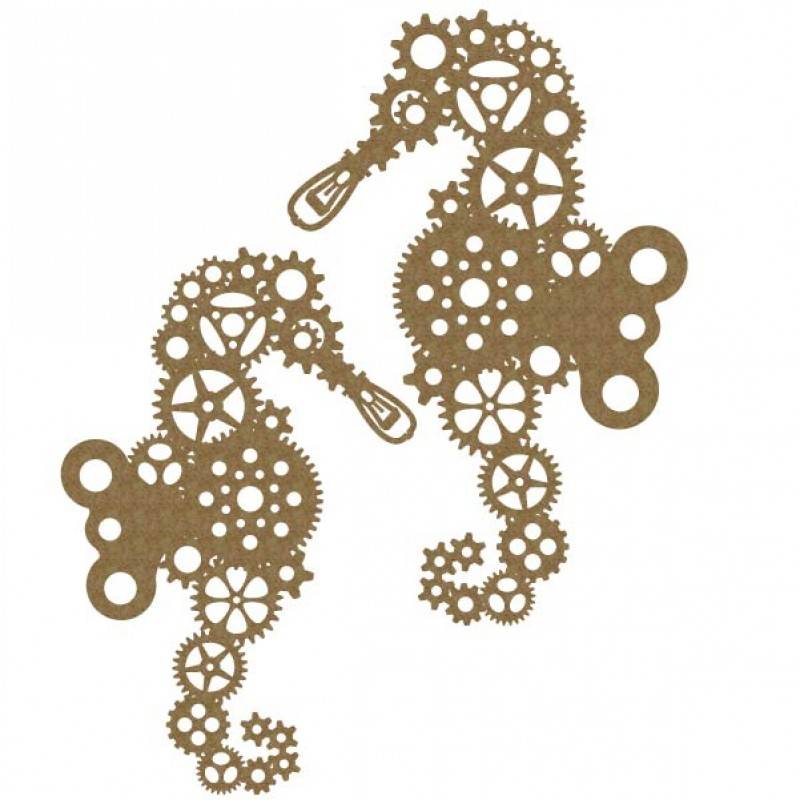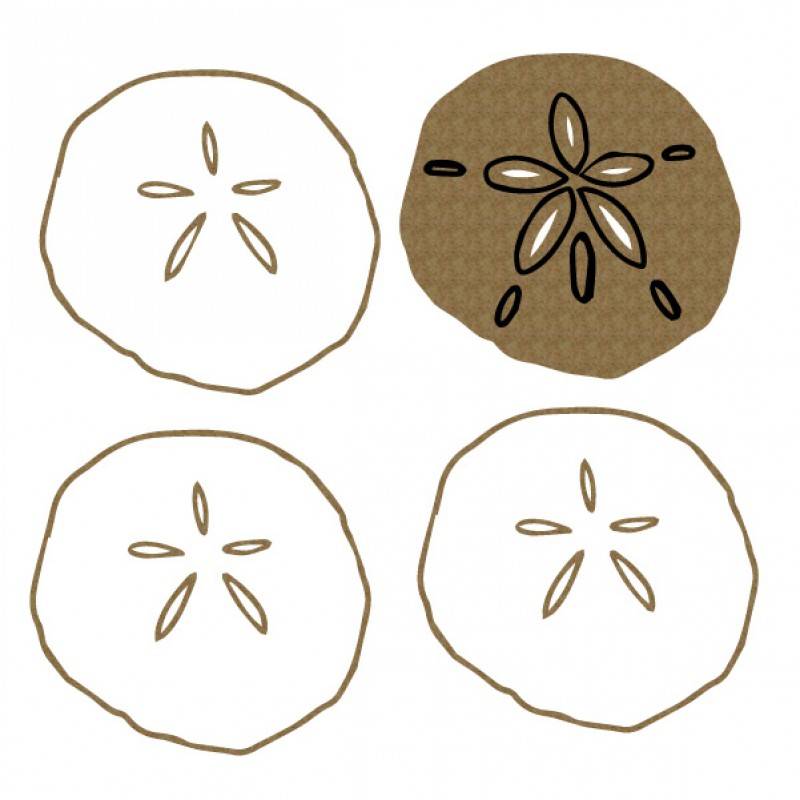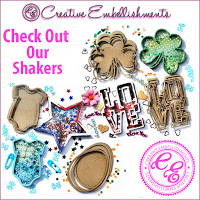 I love the sea and feel most peaceful when I can visit (which isn't nearly enough). I left my cards simple with the chipboard as the main focal point to capture peaceful images and help ease anxious minds.

These cards are also reminders that you don't need to use fancy treatments on the chipboard.  The Creative Embellishments - Steampunk Seahorse has been inked darker using brown vintage ink.  
The sand dollar had been sponge dabbed with white paint. Simple.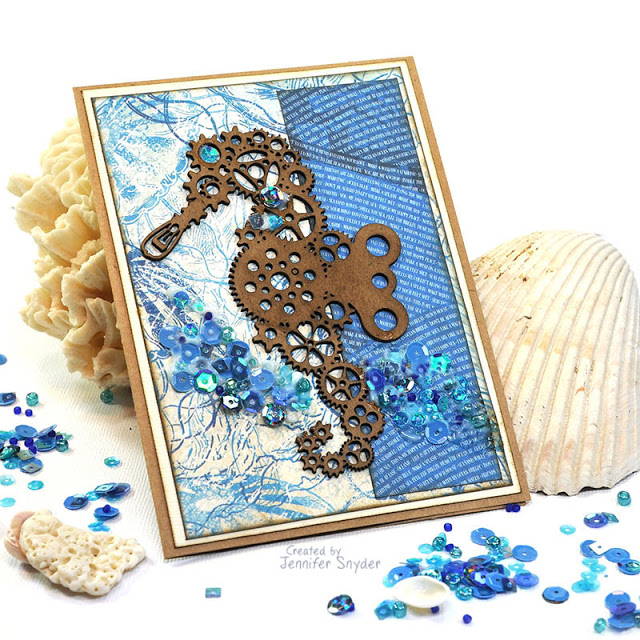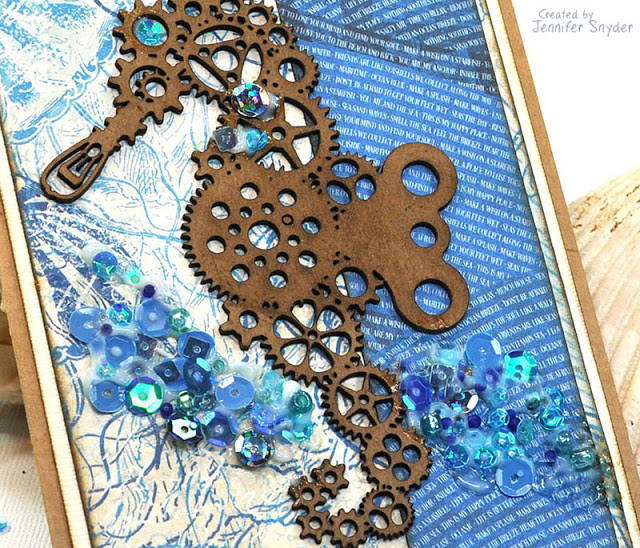 The paper used  on this card is from Graphic 45's - Ocean Blue Collection. Graphic 45's rich and robust colors and imagery are so striking in this collection.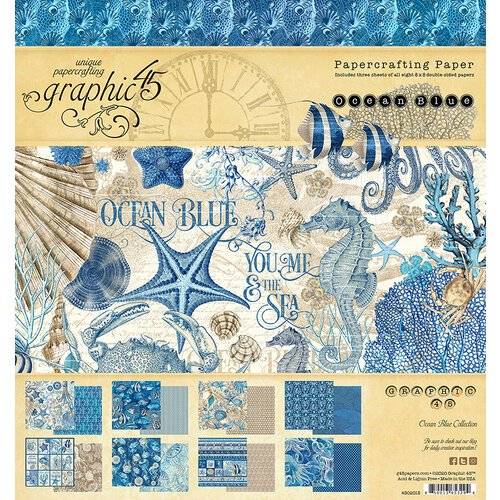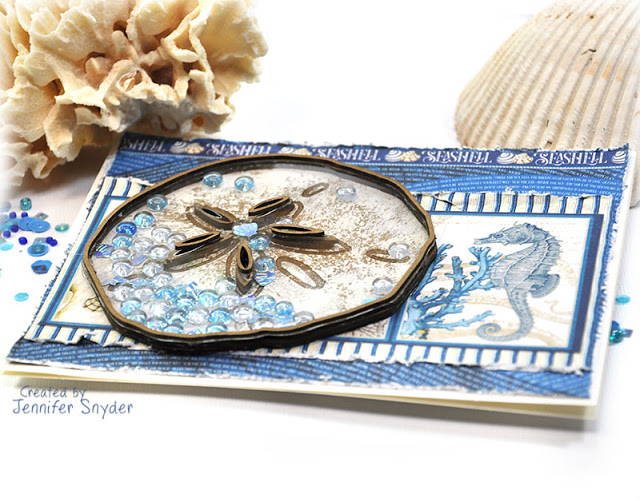 The Shaker Mix
The magic to any shaker is the shaker mix.  A fabulous shaker needs great mix which is why I love mixes from Buttons Galore.   
They have so many colors, options and choices loaded with traditional sequins, uniquely shaped sequins, beads, buttons, gems,crystals, and more.   
The shaker mix on the sand dollar card is Buttons Galore - Shimmerz Splash
  and the sequin mix accents on the seahorse card were created using Buttons Galore  Blues Mix
 - a blend of beads, and various sequins. 
My new favorite glue for assembling chipboard shaker cards is Nuvo - Deluxe Adhesive because you can add the thinnest line of glue to each chipboard piece when building the walls of the shaker.  It's not runny or drippy and dries super clear.  I also don't have to panic if I have a little glue on the acrylic window. Since its crystal clear there is no worries.   
Thanks for visiting.  Have a great start to your summer.