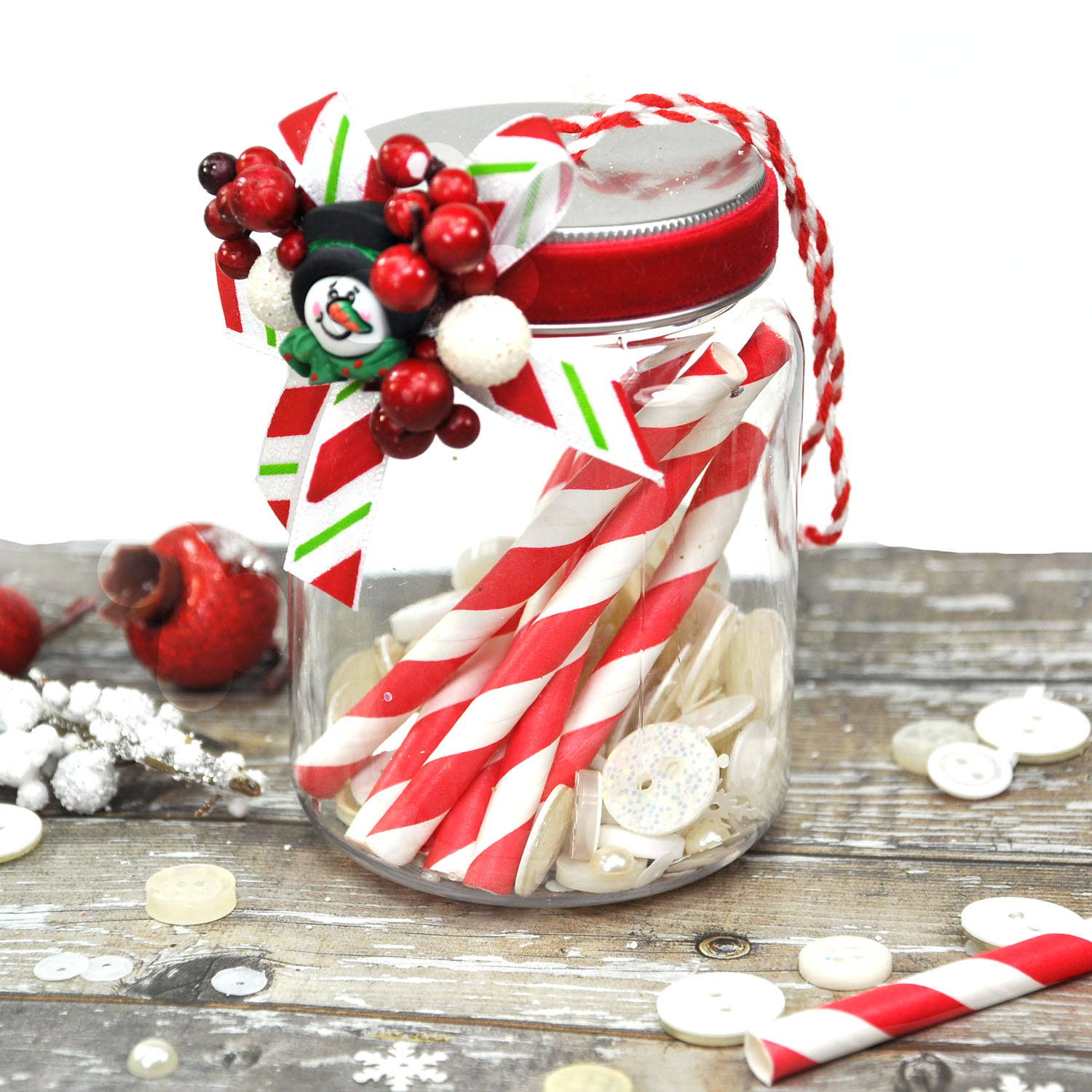 DIY Candy Cane Mason Jar Shaker Ornaments - in 3 easy steps
Making this sweet filled mason jar shaker ornament is as easy as 1,2,3!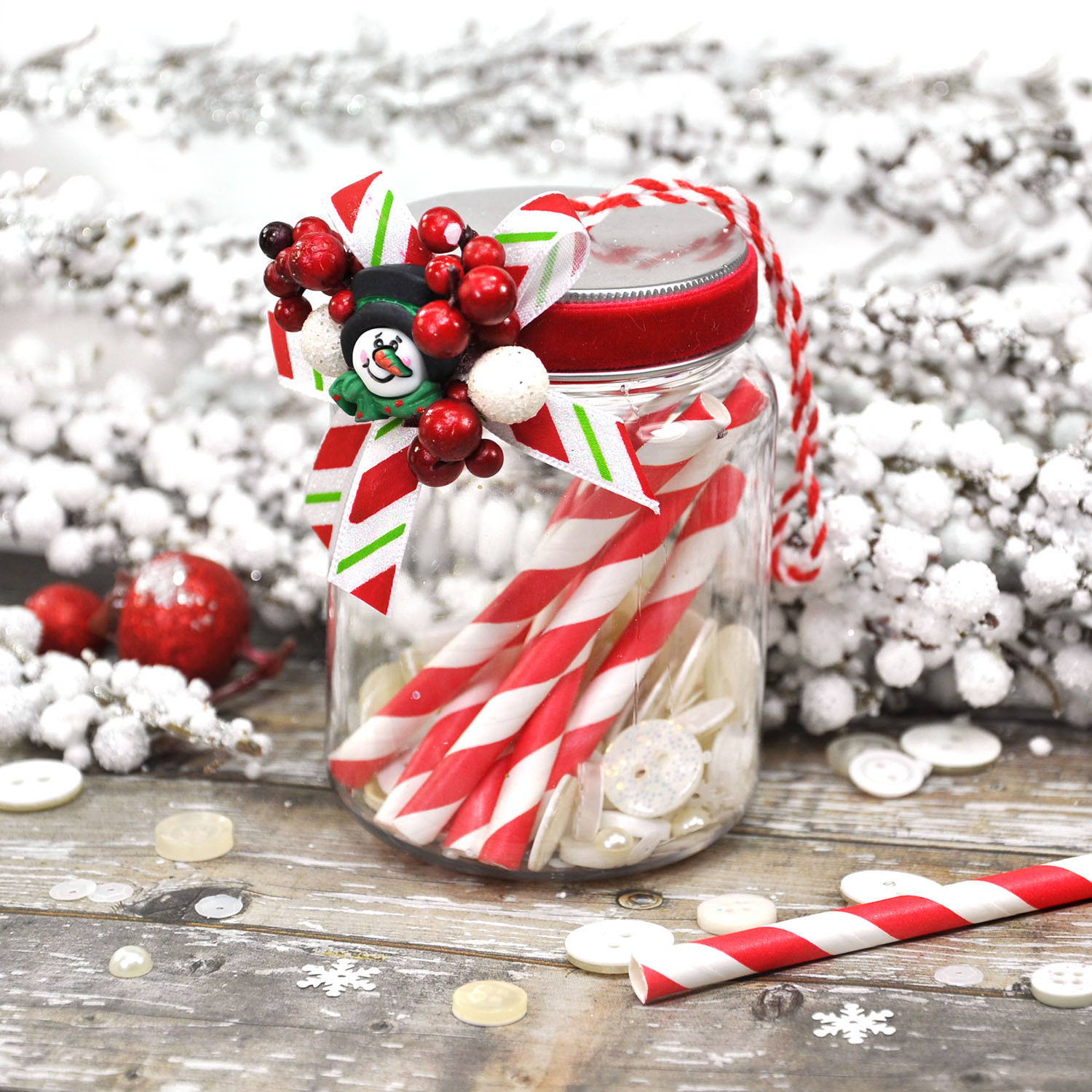 Step 2.
Close up Jar - add ribbon to the side of the lid.
Step 3.
Finishing touches: embellish with bows, floral berries and an adorable 3D Button from
Buttons Galore
Let's break it down:
Real candy canes were nothing but a sticky mess.
The red/white striped straw makes the perfect
"candy cane". Cut a few to size and pop in the jar.
I like to use wire on craft projects when I can to keep everything in place. In this case, the adorable snowman 3D button has a sturdy shank on the back just perfect for securing with wire. I hid the wire under the ribbon. I'm sneaky like that.
Finishing touches
The finished ornament was super easy, adorable, charming and can be customized for that special person.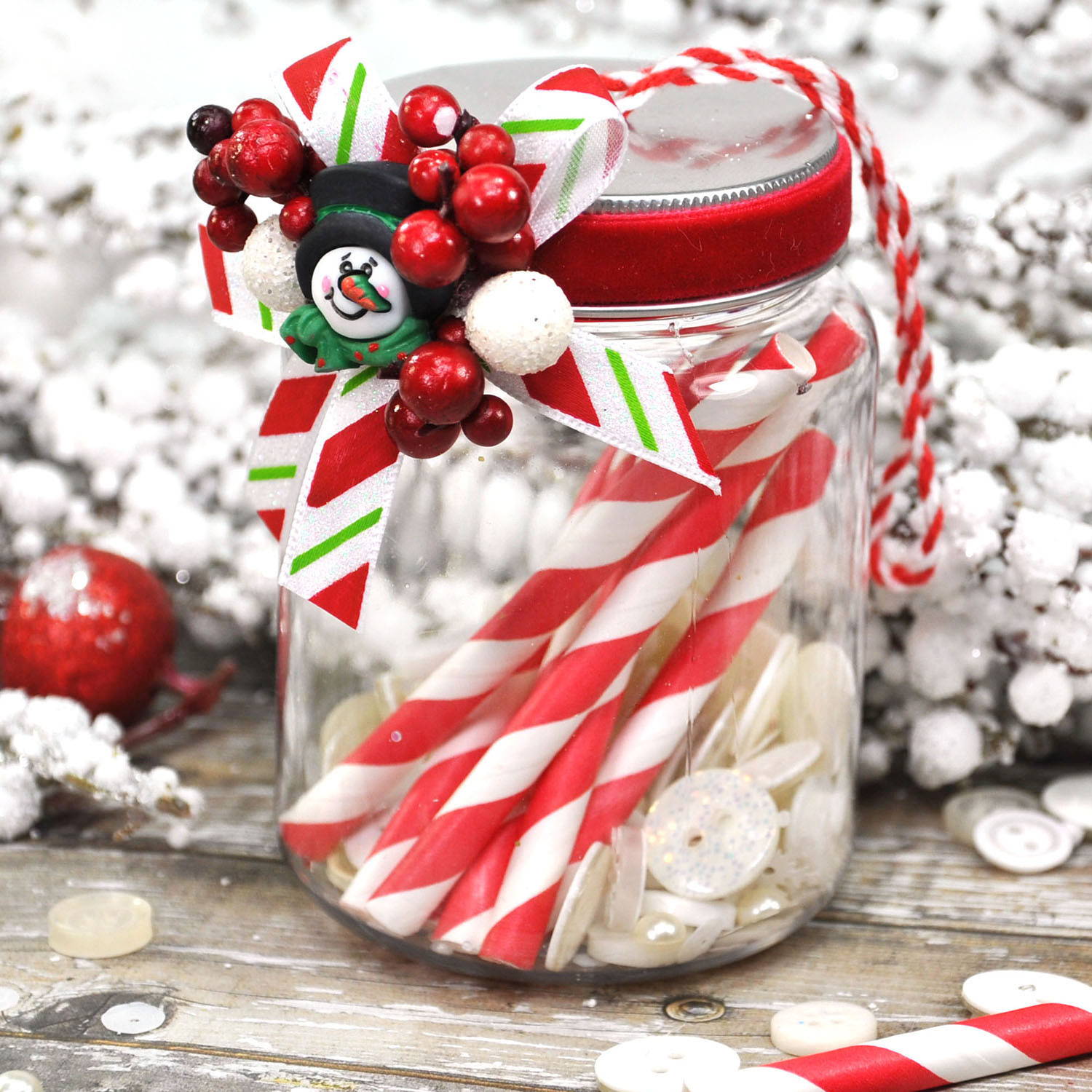 Thanks for stopping here today. Happy crafting.