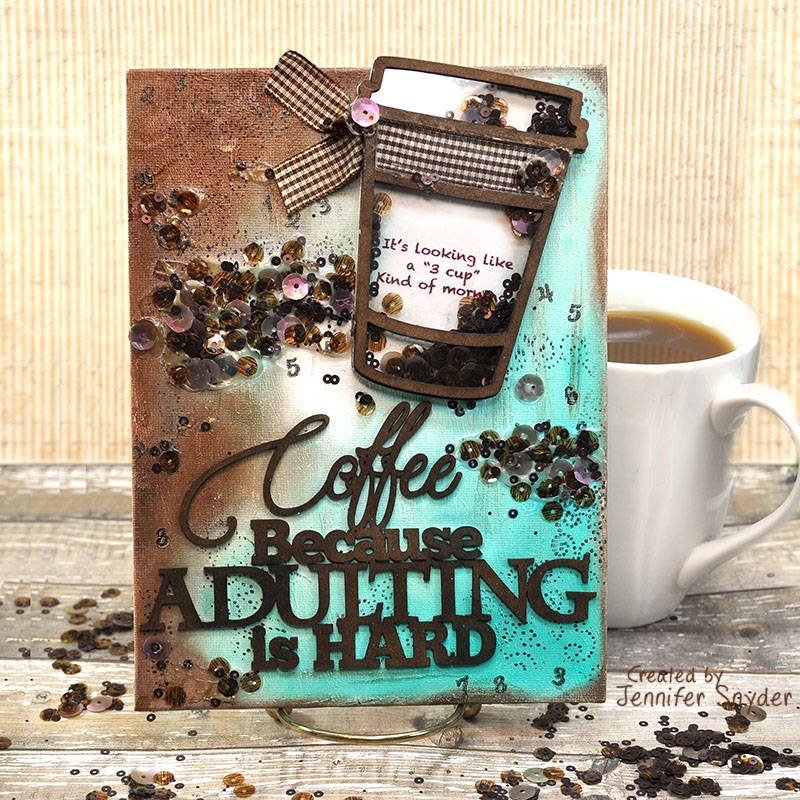 Coffee to shake things  up 
Hello crafty friends. Need a coffee break?  Time to shake  things up a bit.  Today I'm here to share my coffee lovers DIY canvas home  decor.
Made for the Creative Embellishments May challenge,the Coffee Because chipboard sentiment captures the heart of manycoffee lovers.  Coffee First...then let the creativity start flowing.
I printed a sentiment from my computer, cut it out and glued  it to the inside of the coffee cup:
It's looking like
a "3 cup"
Kind of morning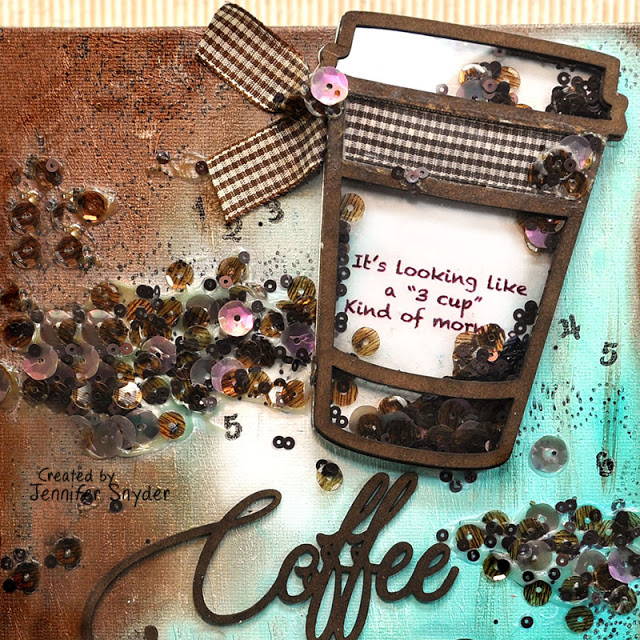 Here are the chippies I used on the canvas  today.  If you haven't checked out the fun shakers from Creative  Embellishments, I encourage you to shake on over to the store and check a  few out.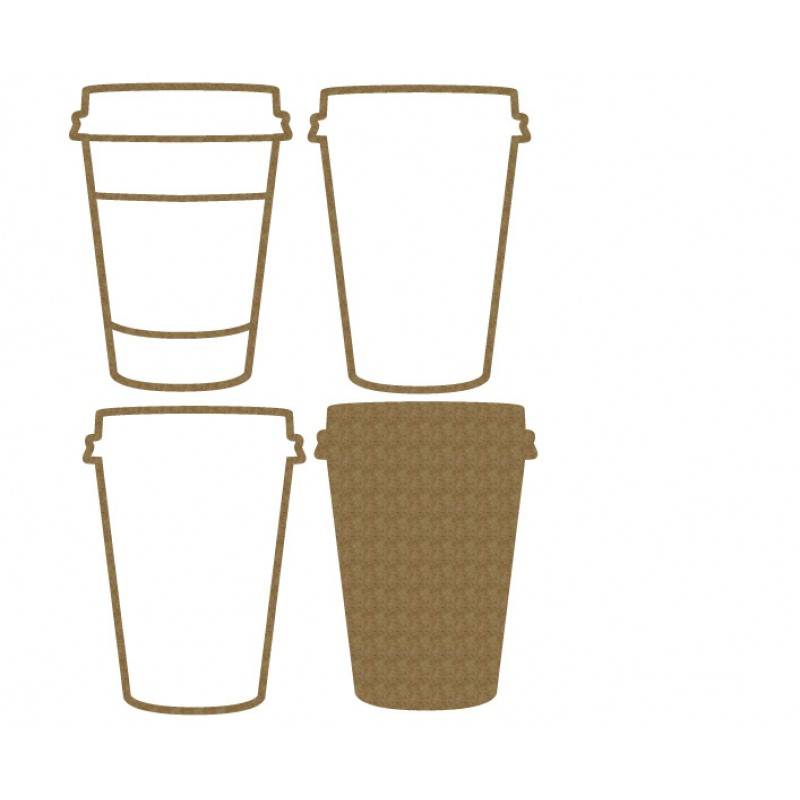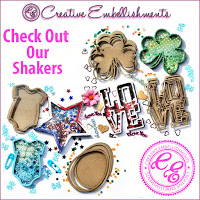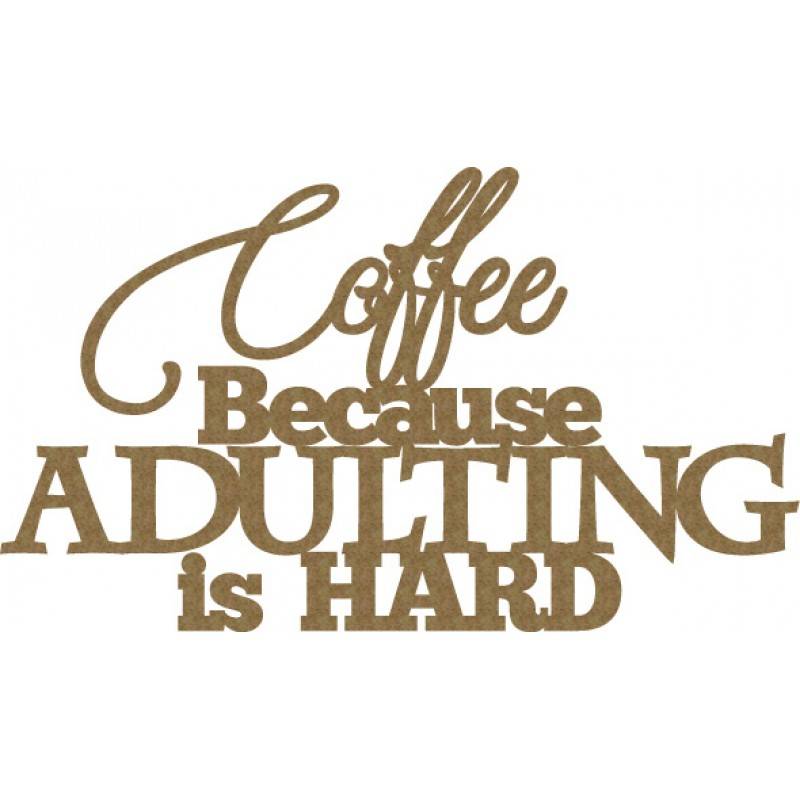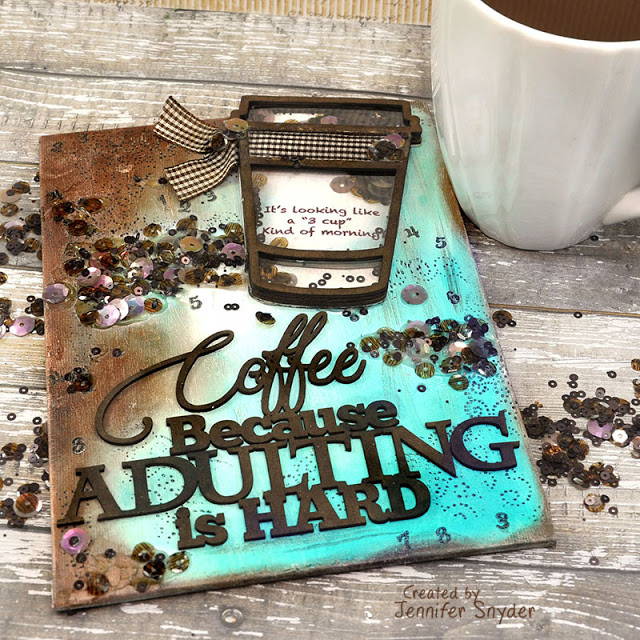 I added a Creative Embellishments - Coffee Shaker to the canvas  because it's such an adorable design and perfect for the chipboard sentiment.
I kept all the chipboard elements quite simple and basic by  inking with Espresso colored ink.
The shaker Mix
Ahhhhhhhh....sip.......now for  the shaker mix.  I used Buttons Galore - Coffee  sequin mix.  Perfect, wouldn't you say?    I also used the  coffee sequin mix around the canvas as an accent texture and  embellishment.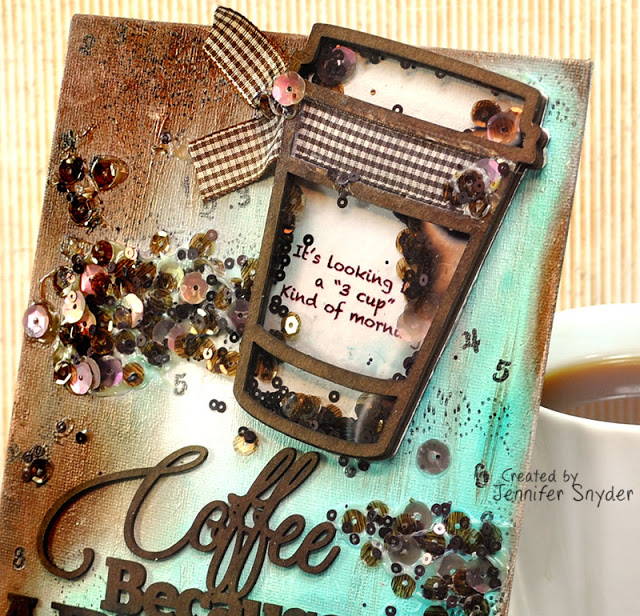 I used a simple 5"x 7" canvas boardfor this piece.  
I coated it with gesso to help make the ink blend better.  Next, I  started blending inks using Broad Blending brushes because they create a smooth absolutely perfect blend. 
Stamping comes next - and I  used my favorite rich brown stamping ink -  
Cocoa Powder True ColorInk Pad
 - because I find  the color and coverage is always reliable. 


Last step is to add the Buttons Galore - Coffee  Sequin Mix using a gel medium to  hold the sequins in place.  The gel dries clear and really grabs the  sequins.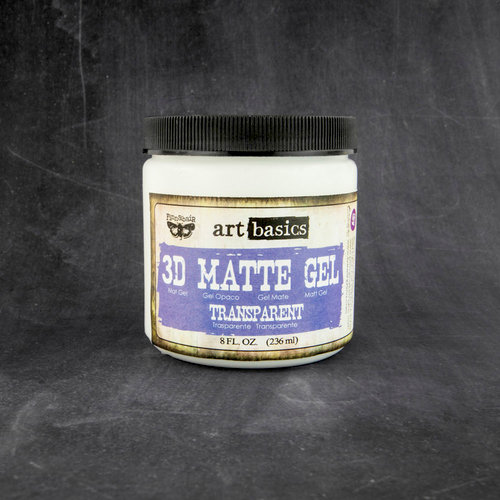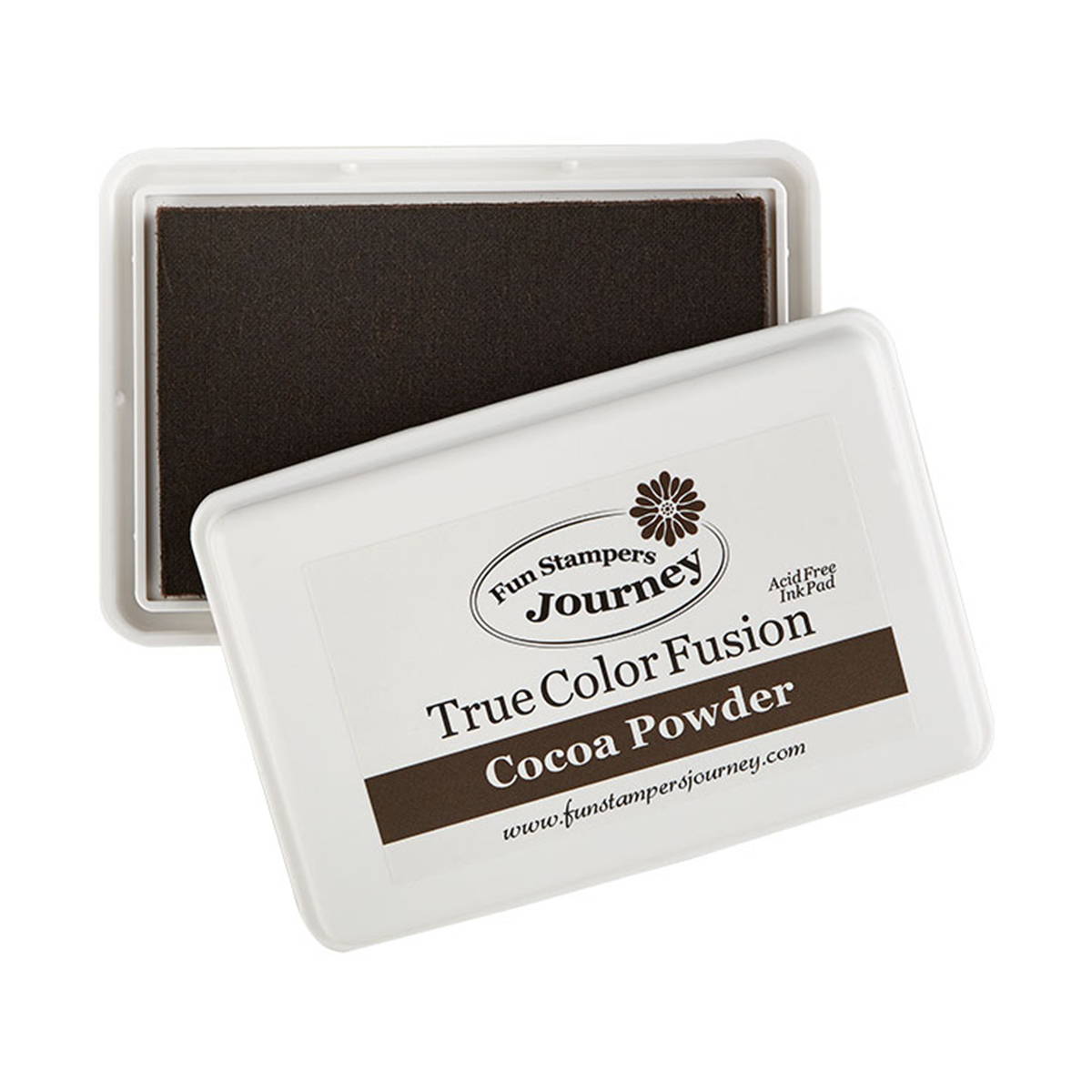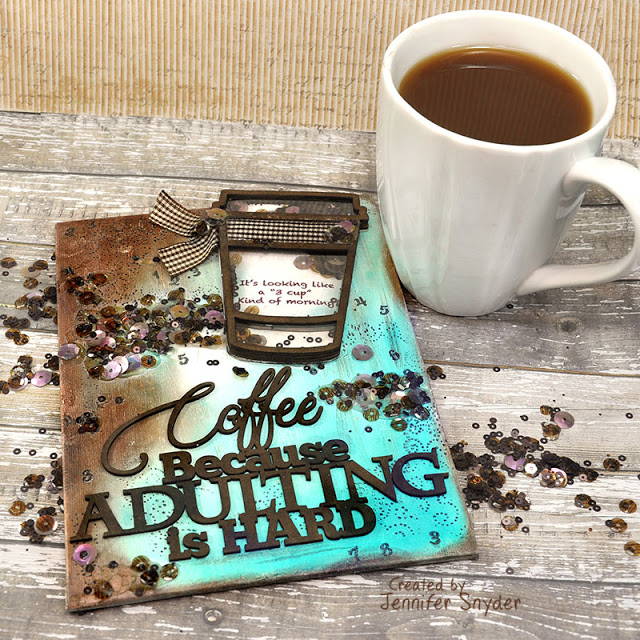 Thanks for stopping here today!