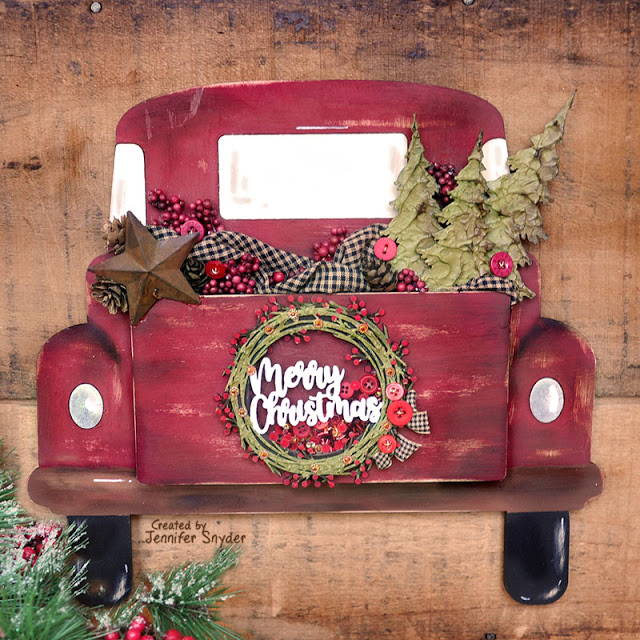 ChristmasPickup Truck - DIY Home Decor
Hello friends.  Today I'm in the Christmas decorating  mood.  I created a wooden home décor piece  for my front door  using Creative Embellishments wooden Home Décor pieces.  Scroll  down to see the tips and DIY instructions to make these pieces.
The Creative Embellishments wood décor collection has a wide  variety of original designs ranging from holiday to coastal.  If you have  not seen them yet, take a moment to check out the amazing selection of  unique designs ready to be decorated.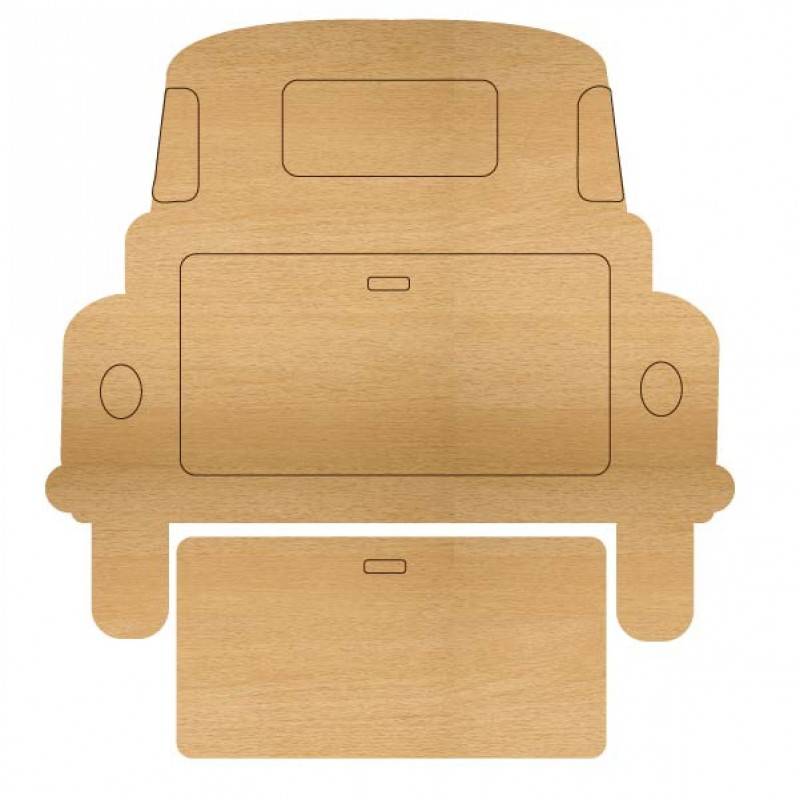 ThePickup Truck Back
Let's  start with the wood home decor Truck Back.  This is laser cut and etched 3/16" thick plywood and is  clean, smooth and ready to be altered any way you choose - paint, paper,  whatever. It's also quite large measuring 11.9"w x 10.7"h making  this perfect for front door decor, as a wall hanging, tabletop conversation  piece or gift.
This was painted with basic acrylic paints  then sanded in places to add back the worn rustic look.  Next  step in the process - inking with Black Soot and Walnut Stain distress inks to create shading and depth.  I do love using Blending Brushes for shading the wood decor pieces  because the blending brushes provide a smooth feathered transition on the  project.
Chipboard  Decorative Pieces - The Trees and Wreath
The following chipboard pieces were used to decorate the  truck: Christmas Wreaths, Mini Wreaths, and tall pine trees. The pieces were painted with acrylic paint and texturized by mixing Forest  Moss Distress Paint with clear 3D Gel or Heavy Body Gel  (or clear translucent molding paste).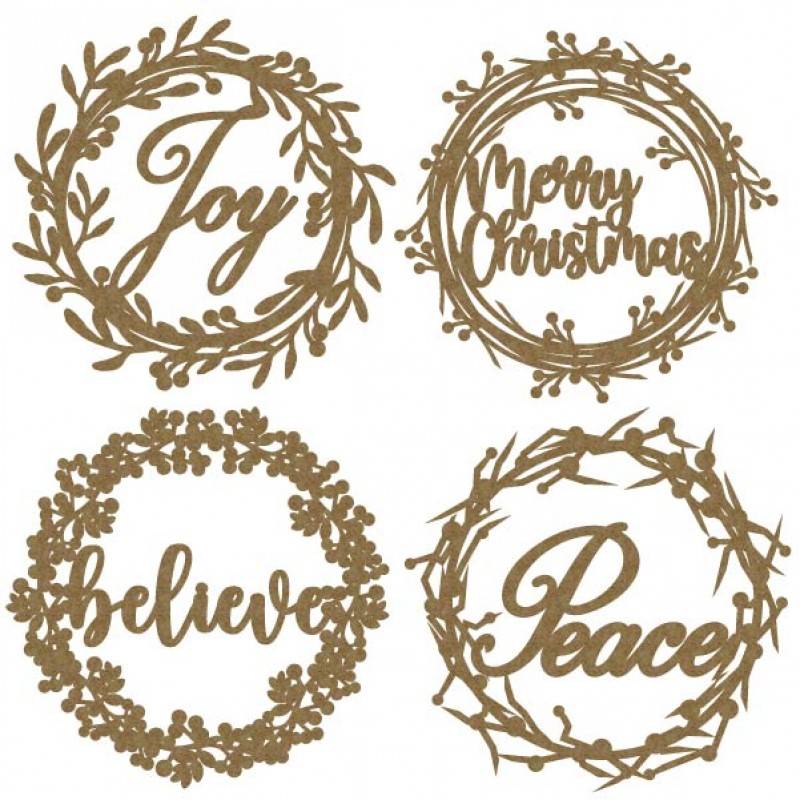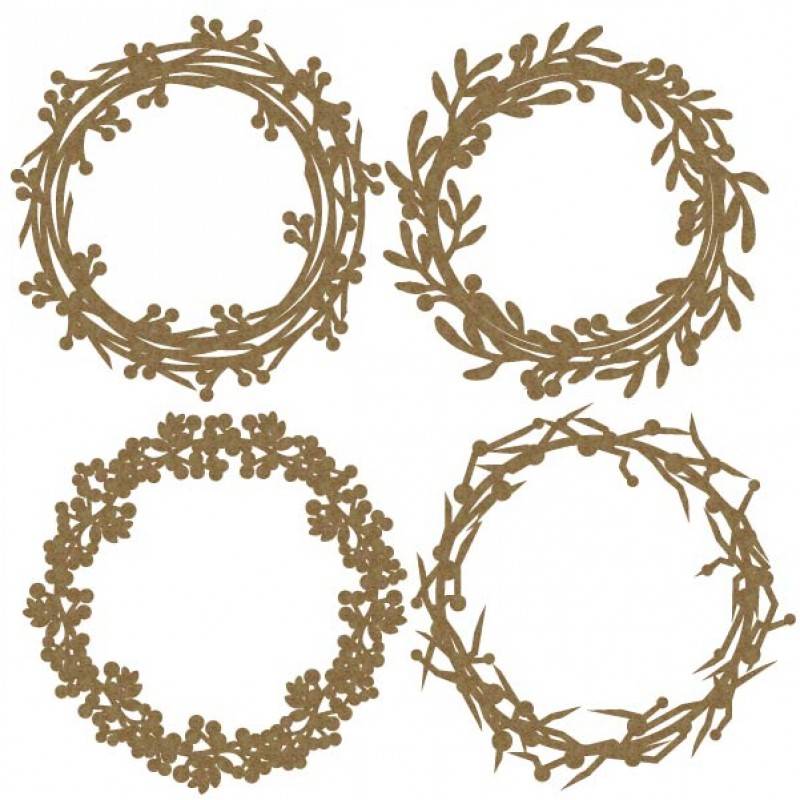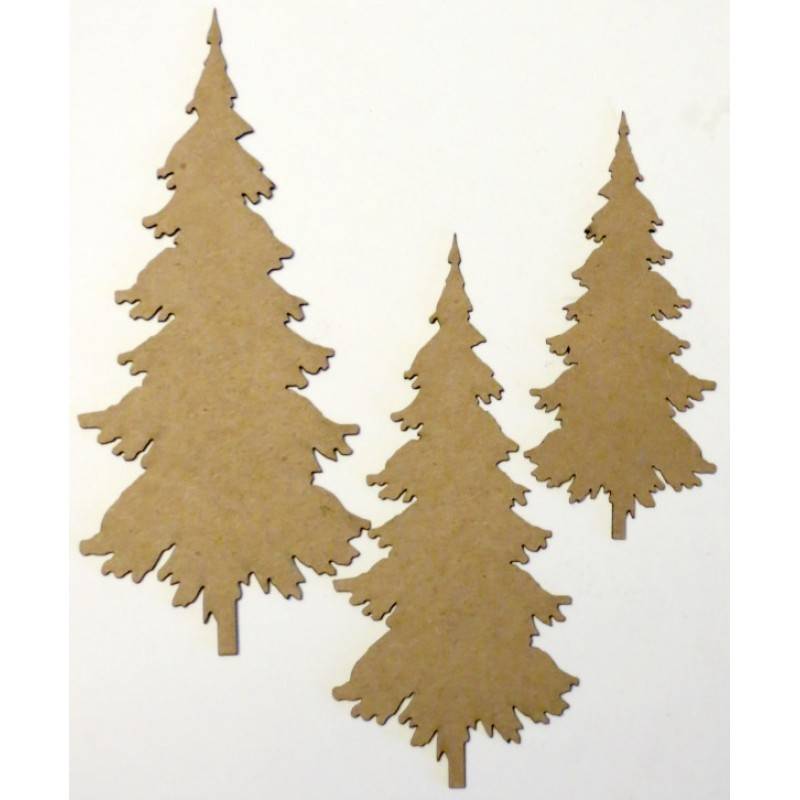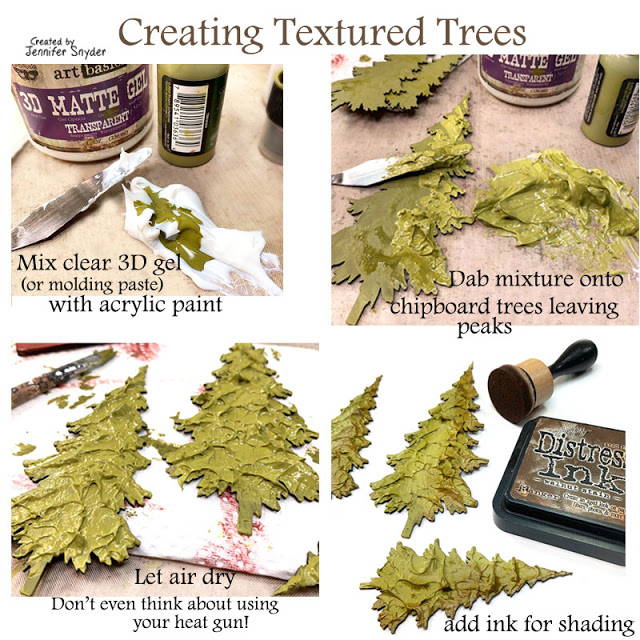 Before adding the trunk layer to the wood  base, the trees were glued down and brown/black gingham fabric tucked into  place for vintage appeal.
To compensate for the extra bulk of the  trees and fabric, and allow the trunk piece to lie flat, I added a large  piece of cardboard  for support and level out the trunk piece.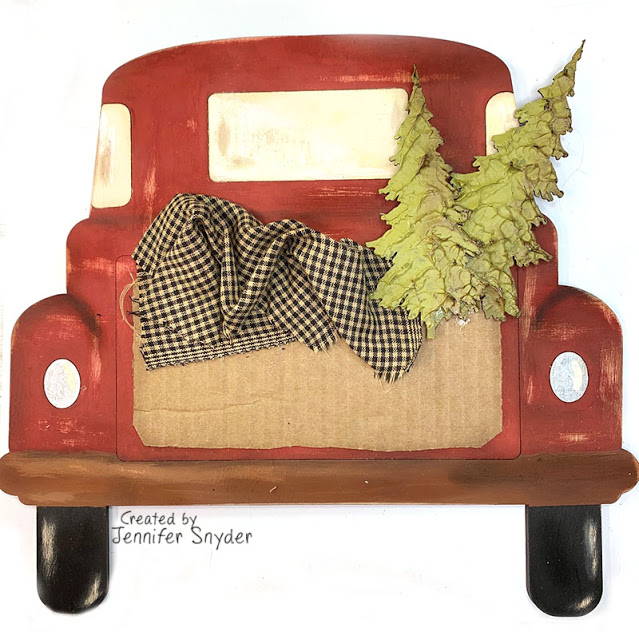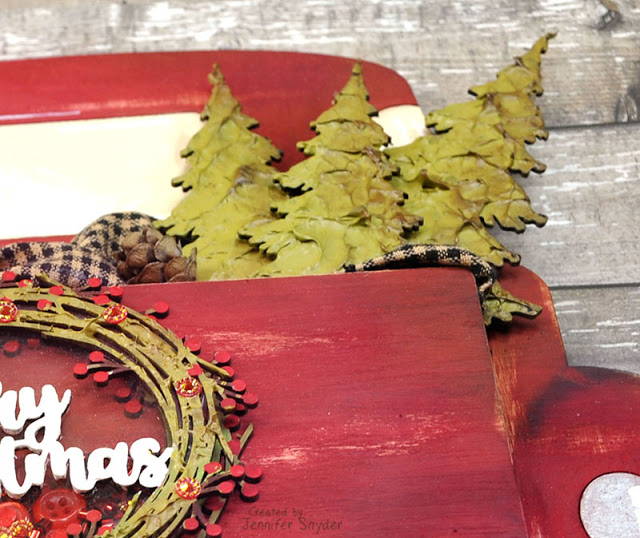 Creating the Wreath Shaker
I added a fun shaker to the trunk by combining  two of the chipboard pieces from Creative Embellishments:  Christmas  Wreaths and  Mini Wreaths.  While these are not shaker  sets, they are easily transformed into shakers by cutting a middle layer of  foam and adding an acrylic window.
Special Note: Do not stress over matching up the berries on the wreaths.  The wreath  looks fuller and more dimensional when the berries on the bottom layer do  not align with the berries on the top layer.
Below is a photo showing the process.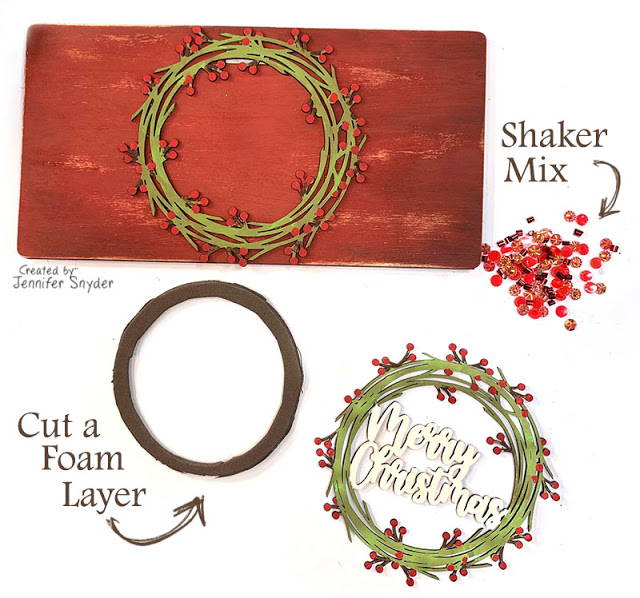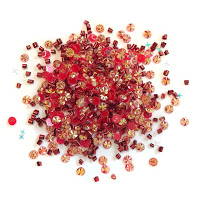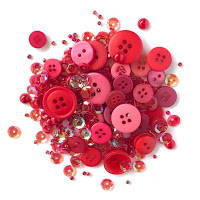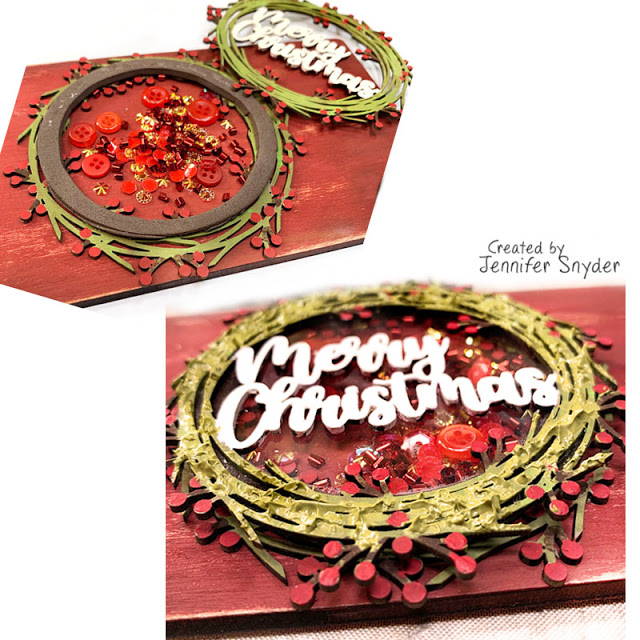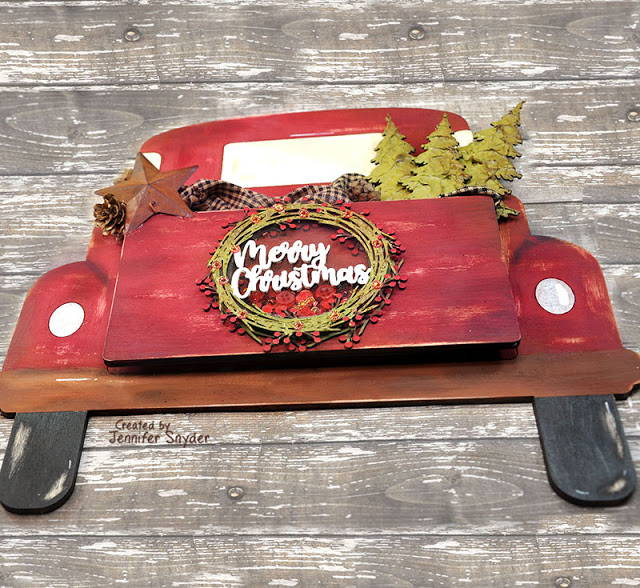 Finishing Touches
Finishing touches on the shaker wreath  include adding some gems from Merry Mimosa DooDadz , some  red buttons from the Dragon Fire Bottle Mix,and a small gingham bow.
Special Note:  I used wire to  attach the buttons to the shaker wreath for durability.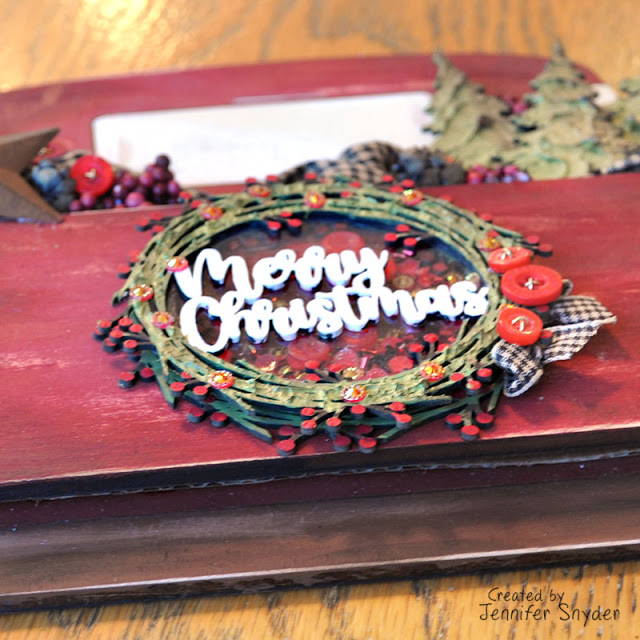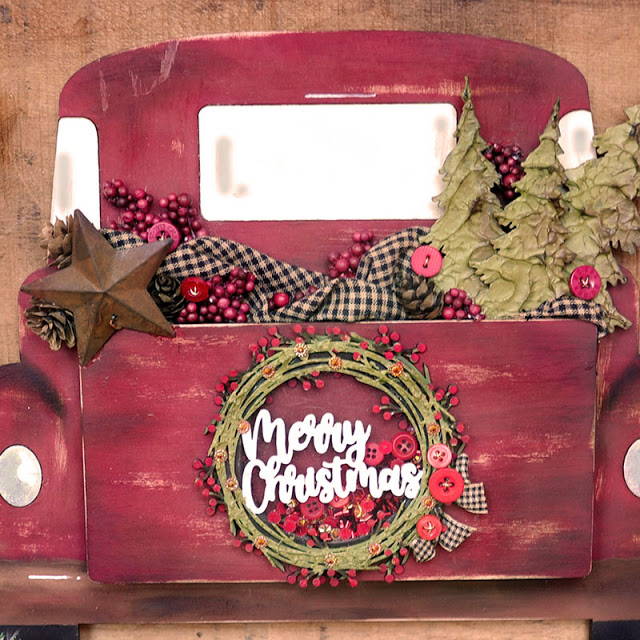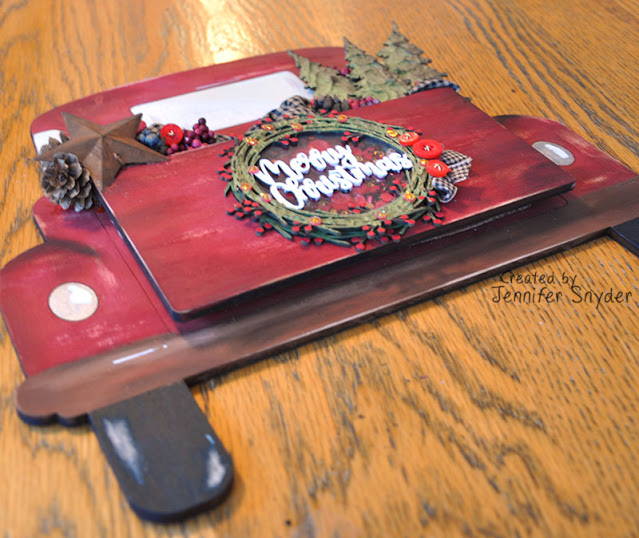 Thank you for stopping here today.  I  appreciate your time.