Shaker cards aren't just a way to celebrate birthdays…they can also be a beautiful way to celebrate a more formal occasion like a wedding! This wedding shaker card pairs a sparkly shaker mix with a doily and die cut heart to celebrate the love of a special couple.
28 Lilac Lane "Rose Garden" Shaker Mix Crate 
Paper "Chasing Dreams" 6×6 paper pad 
Die Cut machine 
Sheet protector (or Fuse Tool & Fuse-able Pouch) 
Foam Adhesive Tape 
Red Liner Tape 
Color box Gold Pigment Ink 
My Sentiments Exactly "handwritten sentiments" stamps 
6×6 card base (made with 6×12 card stock)
This shaker card features our versatile 28 Lilac Lane "Rose Garden" Shaker Mix that is a mix of gold, clear, pink, and green sequins, pink beads, and pink buttons to create the perfect shaker mix! Use this mix for occasions like weddings, to welcome a baby girl, or for a special birthday message.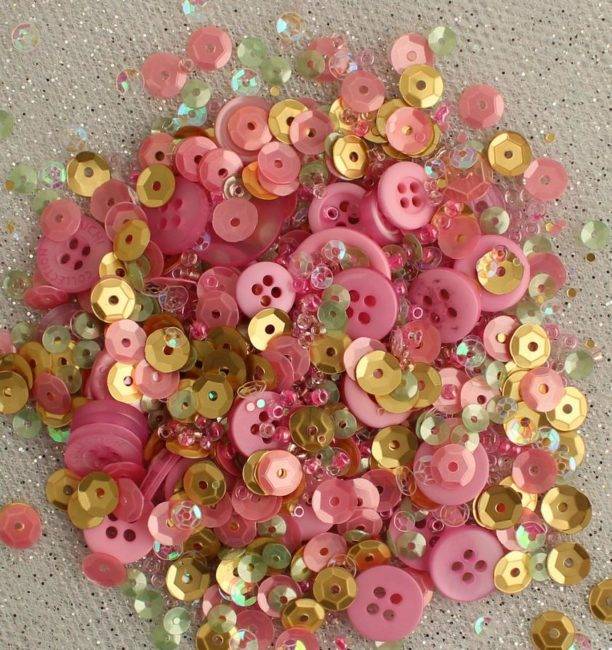 Making this wedding shaker card is simple. Just die cut the doily for the card front, and then die cut the same heart shape out of both the doily and green layer of the card so they can be layered to create the card front with the shaker window. Glue the two pieces together and flip them over.
Using either a scrap of page protector or a Fuse-able Pouch and Fuse tool, create a pouch that is slightly larger than the shaker window opening. Fill it about 1/2 full with the 28 Lilac Lane "Rose Garden" Shaker Mix, and then seal it with red liner tape or a Fuse Tool. Then use red liner tape to attach it to the back of the card front so that it shows through the shaker window.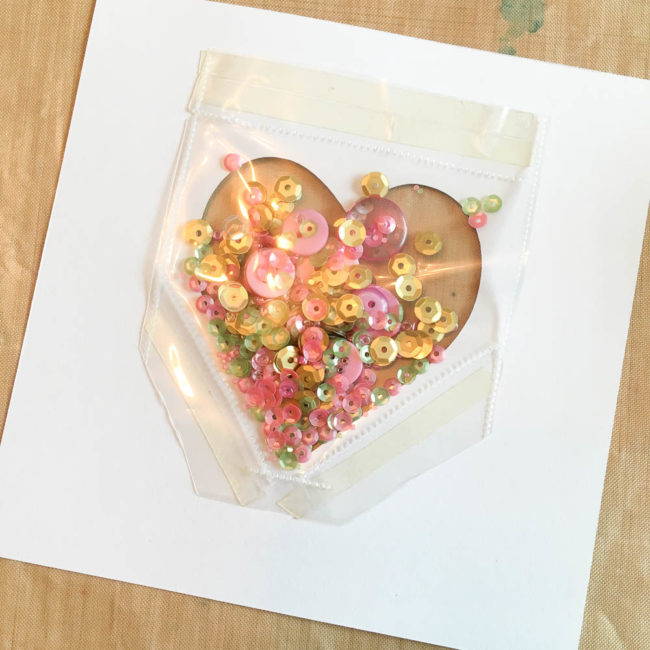 To finish the wedding shaker card, attach the pink paper to the card base. Then use foam tape to attach the shaker card layer on top of the pink layer. Finally, cut a 1/2″ strip of paper and stamp the sentiment on it. Snip the ends into a banner and attach it with foam tape for dimension.