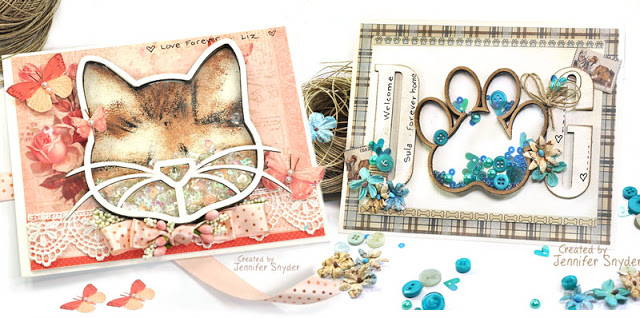 I'm here to share some  cards created for my pet loving friends.  
As a pet owner, I know  how important they become in our lives and in our families.  Pets are  indeed beloved family members. 
The cards I created  celebrate two different phases of pet ownership - the new adoption of a pet, and the heartbreaking loss of a furry family member. 
Creative Embellishments has  several pet-centered chipboard, stencils, and shakers to check out.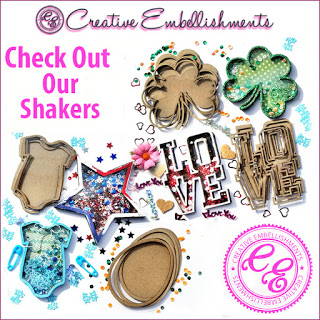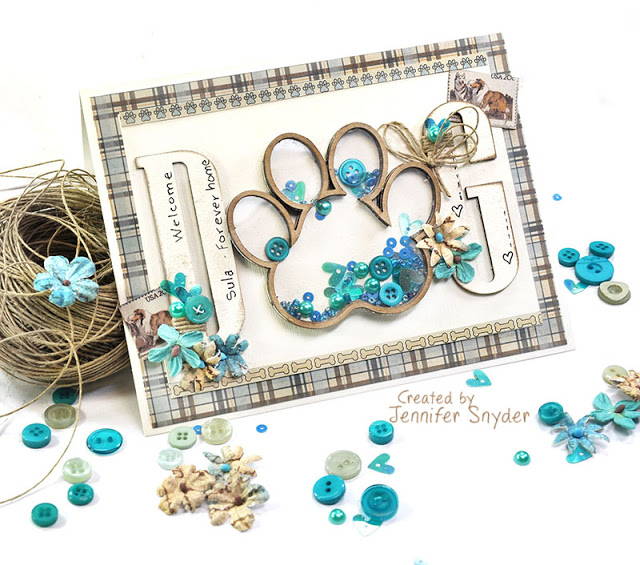 My first card celebrates  a very exciting and happy event for a family, the adoption of a new dog. 
My friend rescued a puppy  and I wanted to send my warm welcome using the adorable Creative  Embellishments  - Dog Shaker.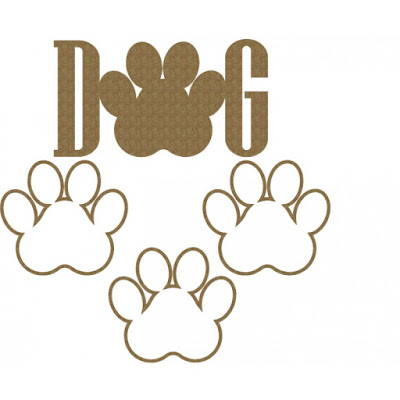 I kept the chipboard  treatment simple- just painting the base with ivory acrylic paint, and leaving  the shaker walls unpainted natural chipboard.  I inked the edges lightly  with brown ink to blend more with my paper choice. 
Lastly, I added the  welcome sentiment with a simple fine-point sharpie.  This allows me the  freedom to customize and add pup's name making the family feel  special.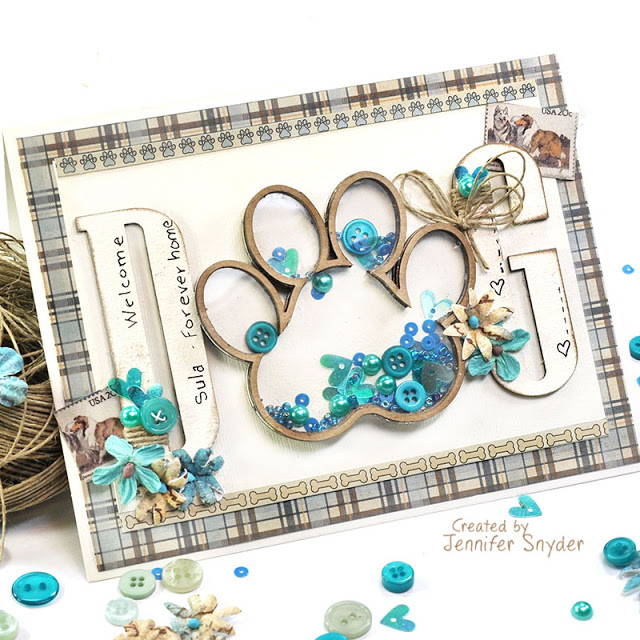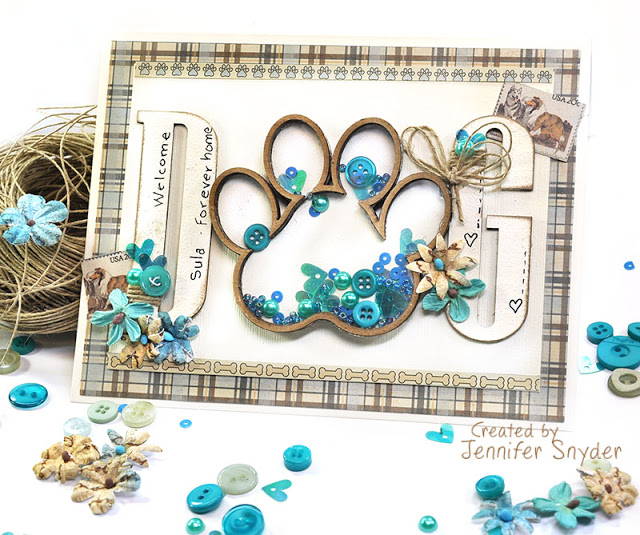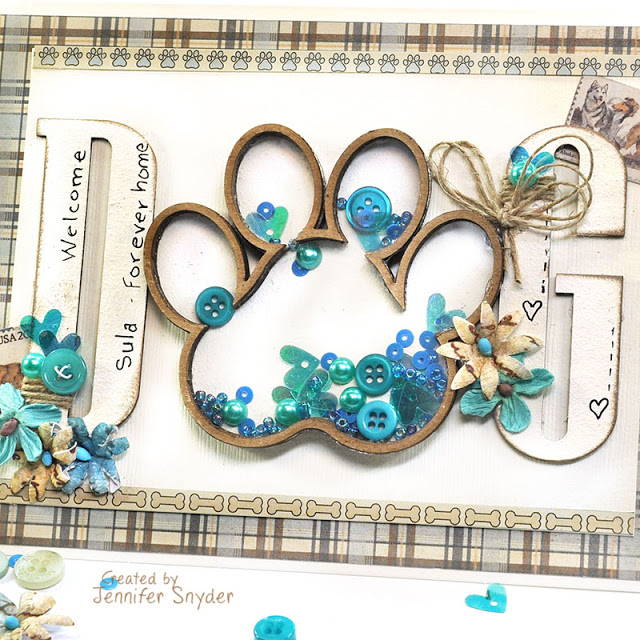 The paper used on this card is the beautiful  Authentique Paper -Purebred Collection with cat and dog themed papers.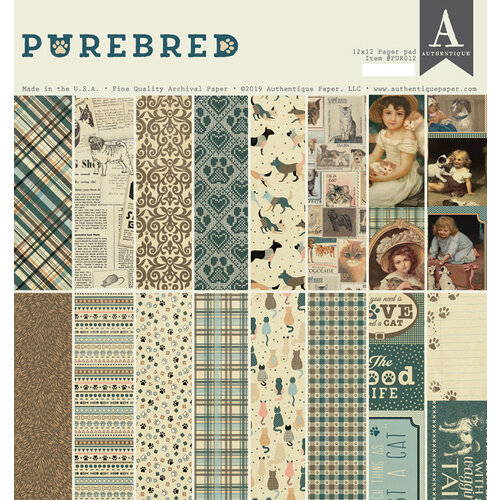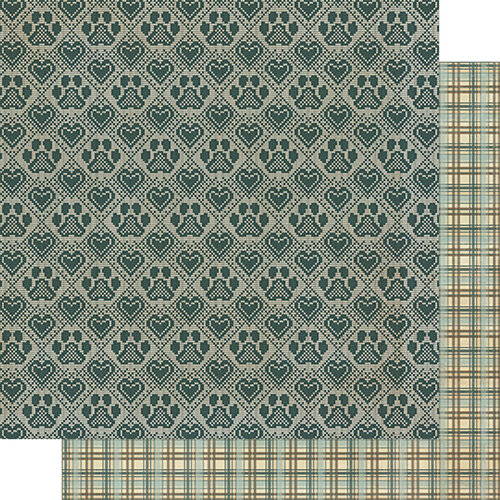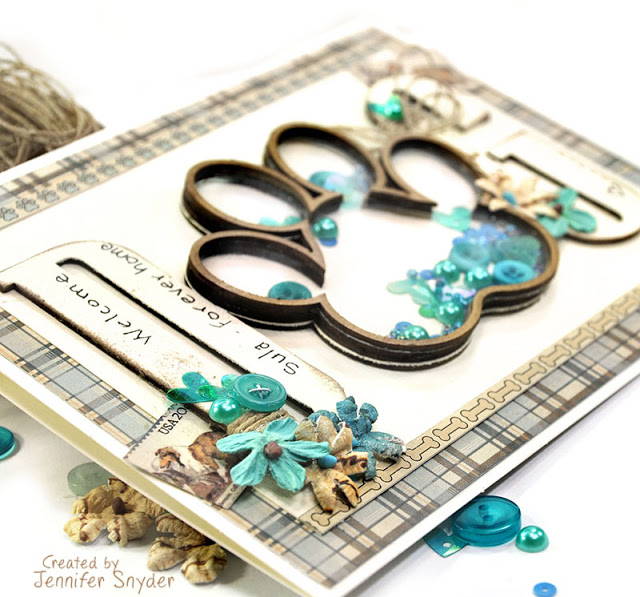 Next is a kitty shaker  card created for a necessary but somber event for a family; saying goodbye to  their beloved friend.  It's in these times when that extra thoughtful card  is most appreciated.  
This card was created to  say goodbye to a beloved pet who will be missed dearly. Sweet Liz, the cat, was  a beautiful Calico.   I was able to customize the Creative  Embellishments - Cat Head Shaker and make my own calico using inks and a  sponge.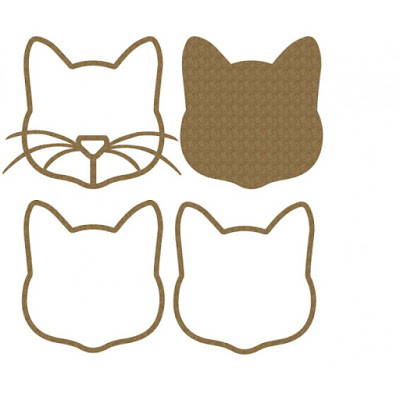 I also added Liz's name to the card with a  sharpie.  Not perfect but the family appreciated the little personal   touch.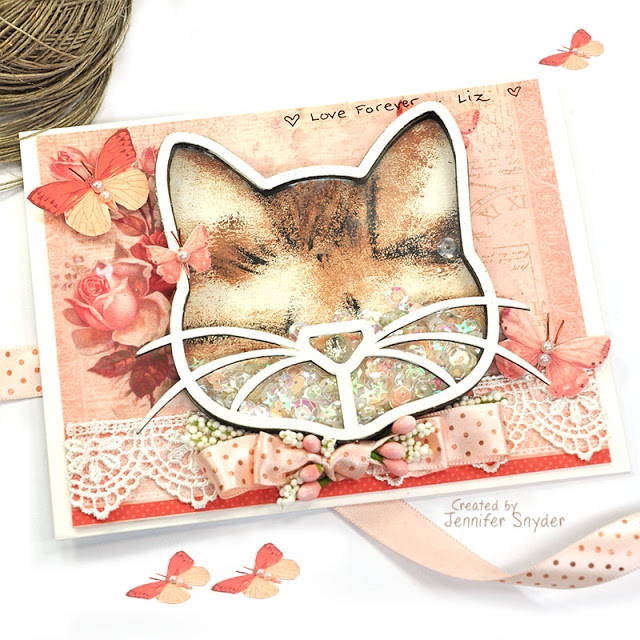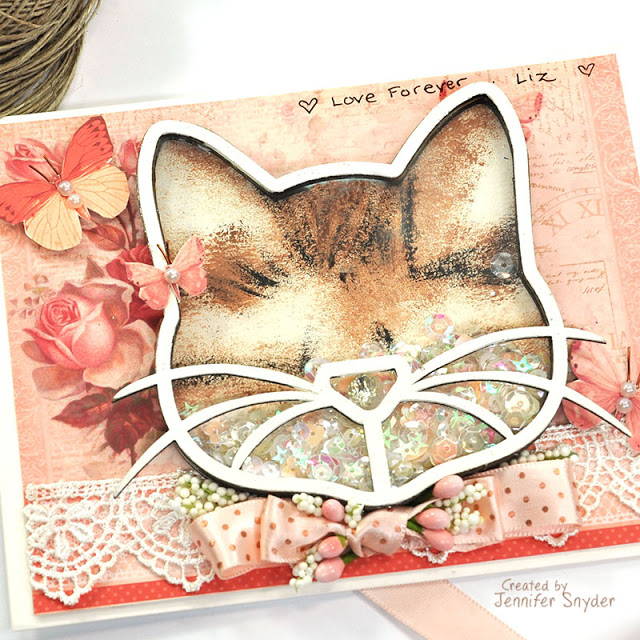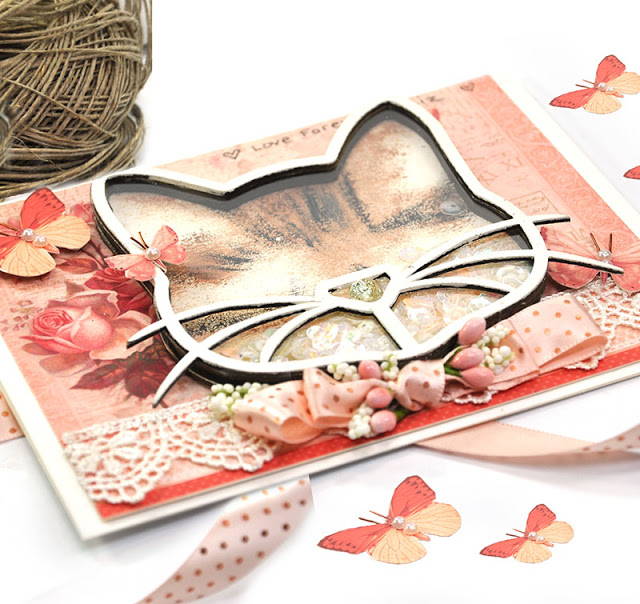 Thanks for visiting here today.  I   appreciate your time.