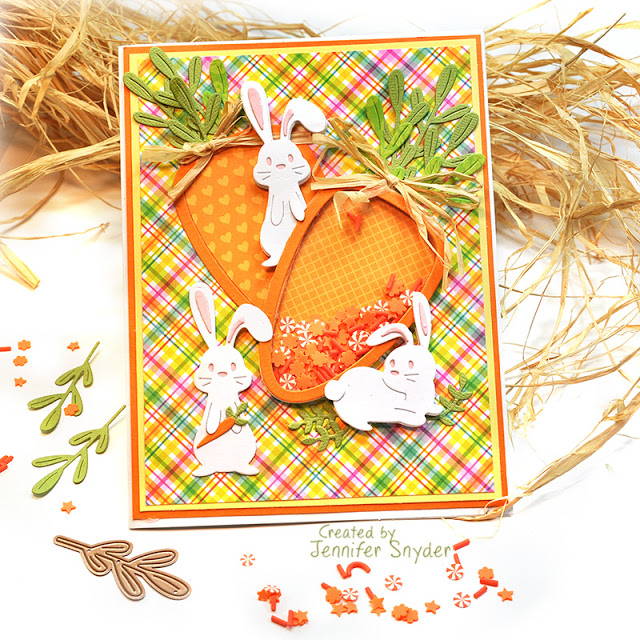 Bunny Easter Shaker Card
Let's shake up Spring and let a little Easter  fun into our lives by making shaker cards!  Happy, joyful, colorful and oh  so easy - with the help of Spellbinders Small Die of the Month for  March.
The March die set offers adorable cuteness  full of bunnies, florals....and carrots?  Yep!  What could be cuter  than a big carrot shaker for Spring and Easter? You can see the Small Die  of the Month image below.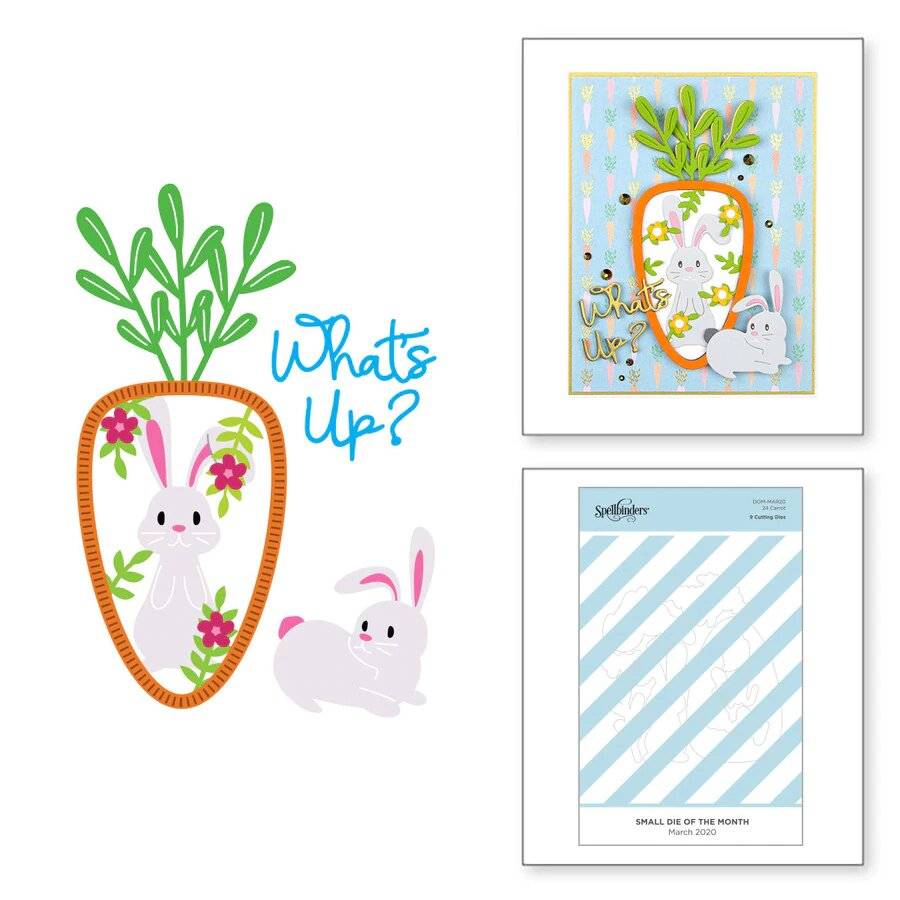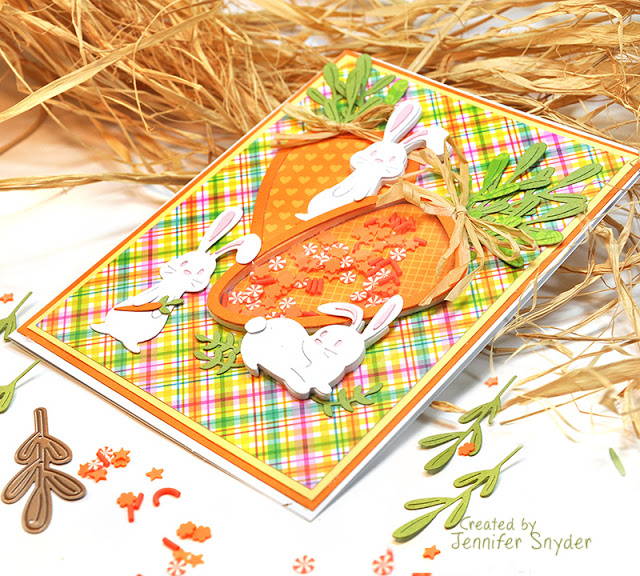 Making the Shaker
The carrot makes for a great shaker with a few  simple adaptations because the design is simple and has a large area to use as  a shaker.

Foam:  Run some adhesive foam through the die cutter to  create the thickness needed to create the base of shaker. Here are a few  inexpensive adhesive foam options (see images below)
Scrapbook.com - Double Sided Adhesive Foam  Sheets - 4.25 x 5.5 inches - 5 Sheets
Scrapbook.com - Double Sided Adhesive Foam  Sheets - 6 x 8.5 inches - 5 Sheets
Acrylic: There  are acrylic windows for crafting and cardmaking - simple to use and can easily  be cut to size. I prefer the free method of saving and re-claiming acrylic from  packaging - any product I use that has a clear acrylic window gets set aside  and stored for later shaker use.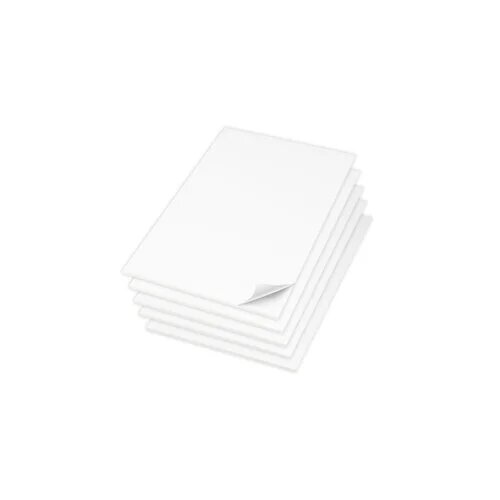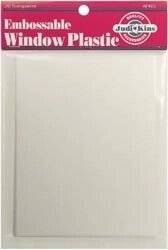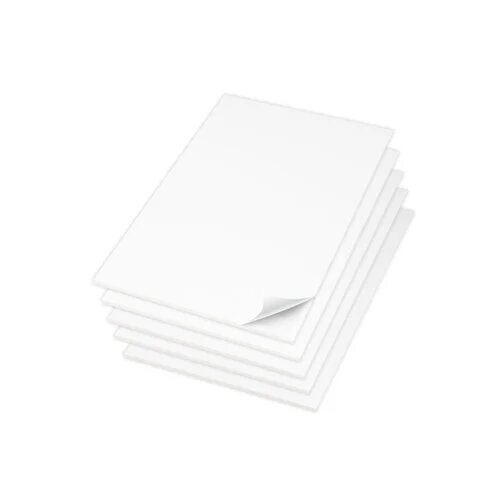 As if the bunnies weren't sweet enough, Iadded some additional elements to turn this card into an Easter Egg-stravaganza  shaker.
The shaker mix makes the magic happen.  I  used Orange Crush Sprinkletz fromButtons Galore.  These are adorable little polymer clay pieces  resembling tiny candy sprinkles and "mints".  Perfect  for Easter candy inside the carrot shaker.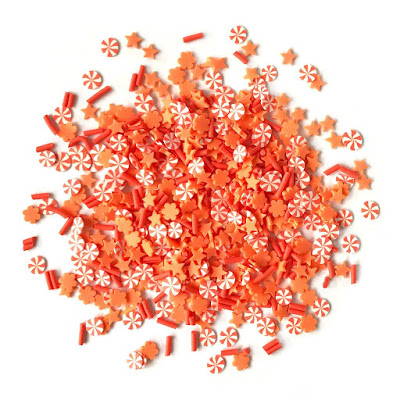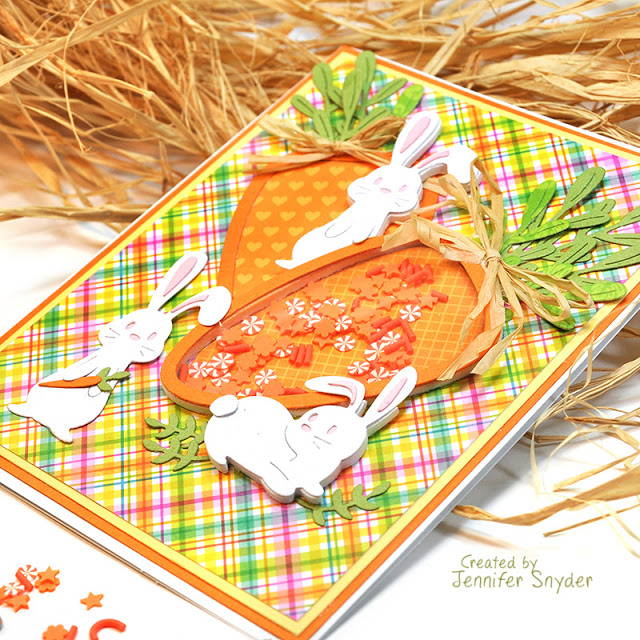 Finally, a little about the paper used. Sunny Studio 6"x6" papers are known for bright, robust colors that  add cheer to any project.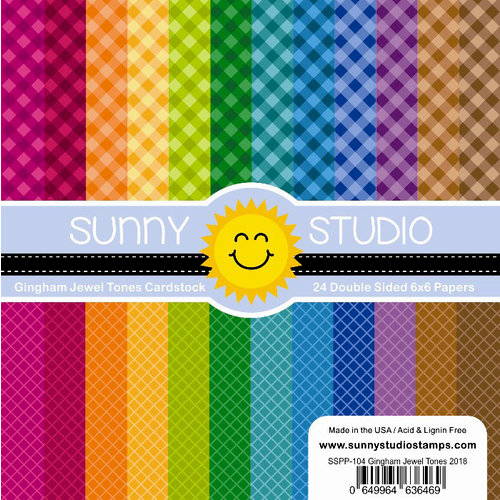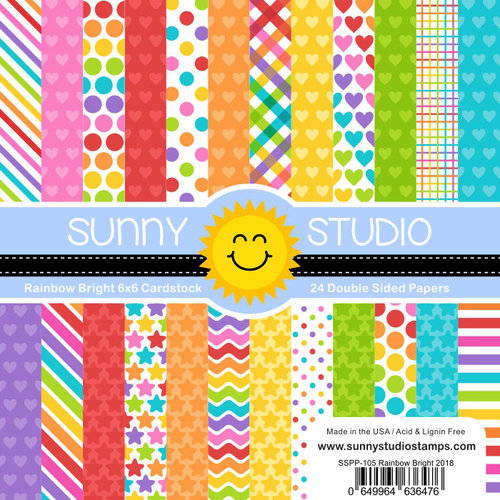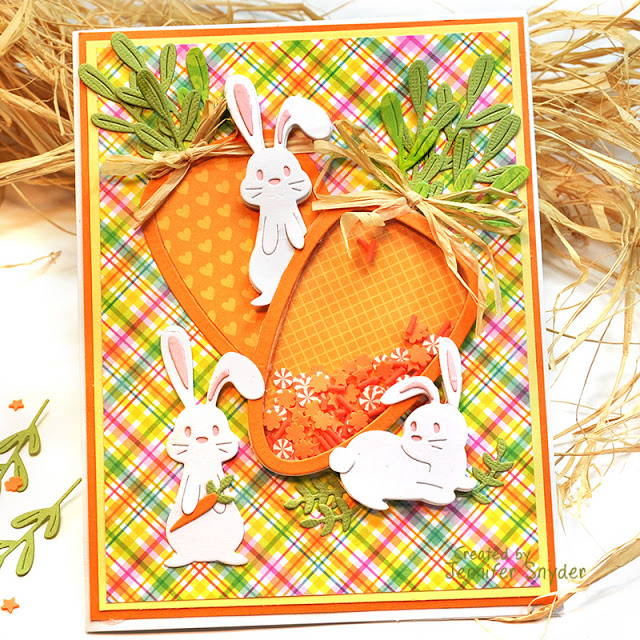 Grab this adorable Spellbinders monthly  club die! Remember they are only available for the month.
And as always, the dies for Spellbinders  monthly clubs are exclusive to Spellbinders and you won't find them anywhere  else.
Thank you for stopping here today.  Happy  crafting.