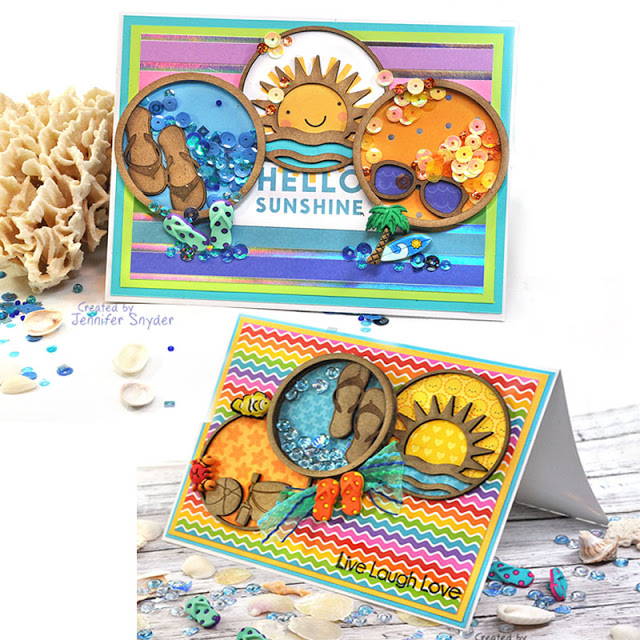 Hello crafty  friends.  Today marks the traditional start to summer so I'm kicking  things off with bright summer shaker themed cards. These were made  with Creative Embellishments Artist Trading Coins and the cool acrylic  rings designed specifically to transform the ATC's into shakers.
Have you seen the  cool ATC selection from Creative Embellishments?  The ring dividers  come complete with the acrylic you need to create shakers.  A totally  brilliant product for folks like me who are nutty over shakers.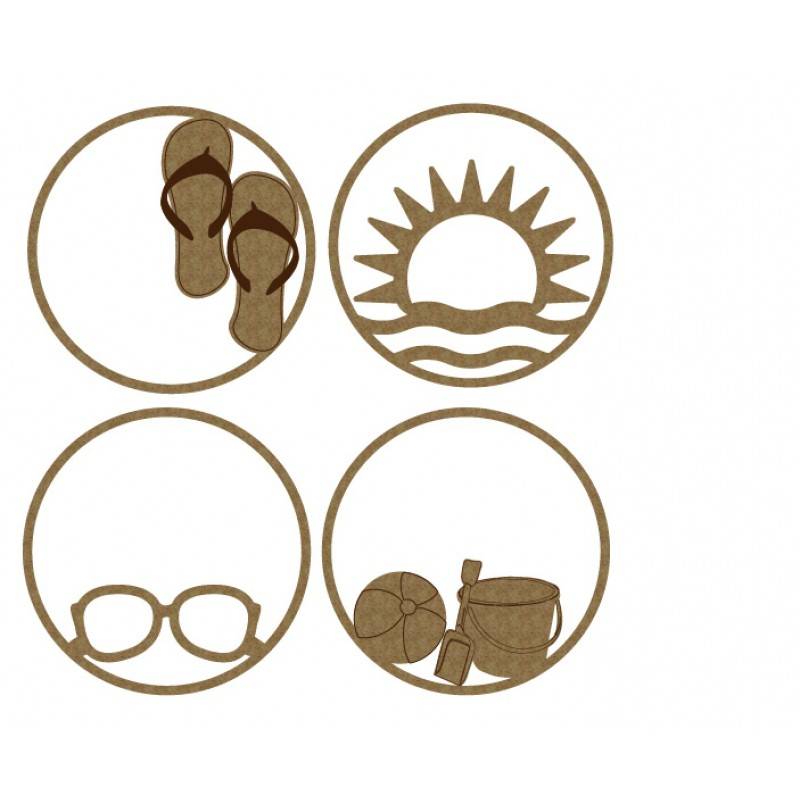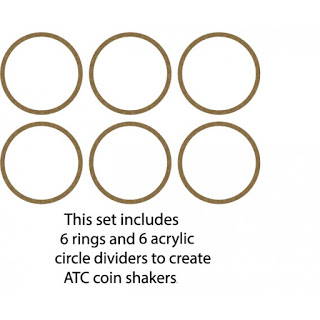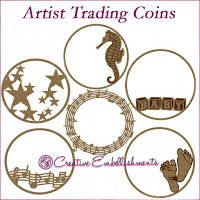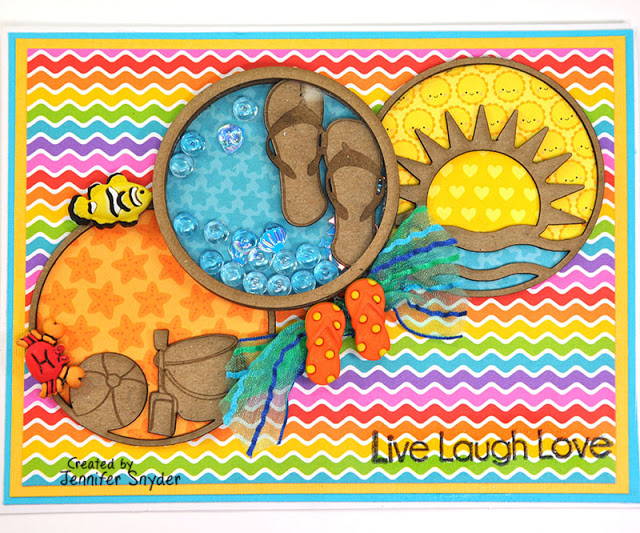 Both cards today feature  the same Beach Themed ATC Coins but you can see the looks are a bit  different based on how I backed the chipboard ATC's, the way I placed the coins  and which coins became shakers.  
Totally fun to make and  fun to give.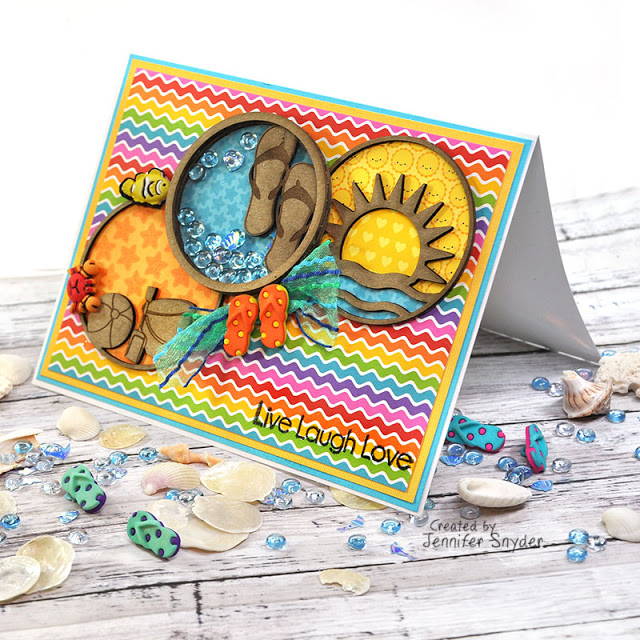 The  paper used on this card is from Sunny  Studio Stamps - with bright colors and patterns to make you smile. That's exactly what summer is all about.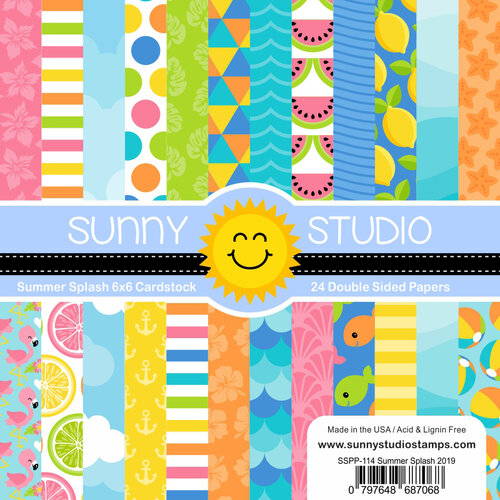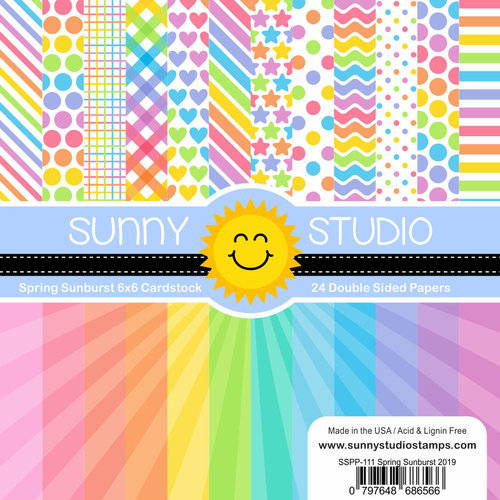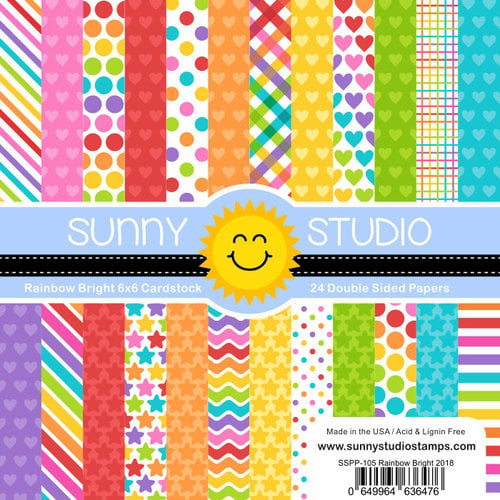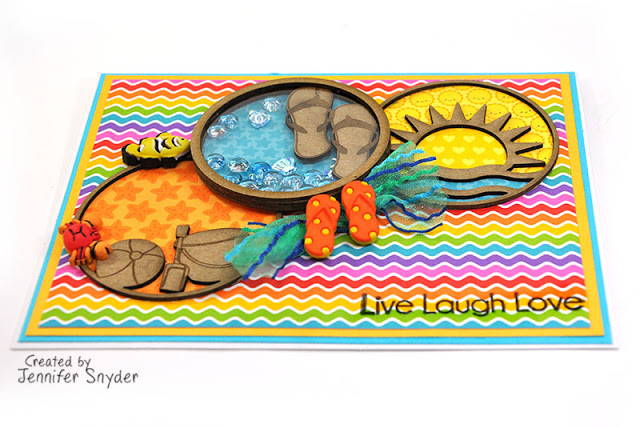 The 3D Button Embellishments and Shaker Mix


A little bit about the 3D  embellishments and shaker mixed used on this card. The shaker mixes and 3D  button embellishments are from Buttons Galore and More.  That adorable  crab is sweet.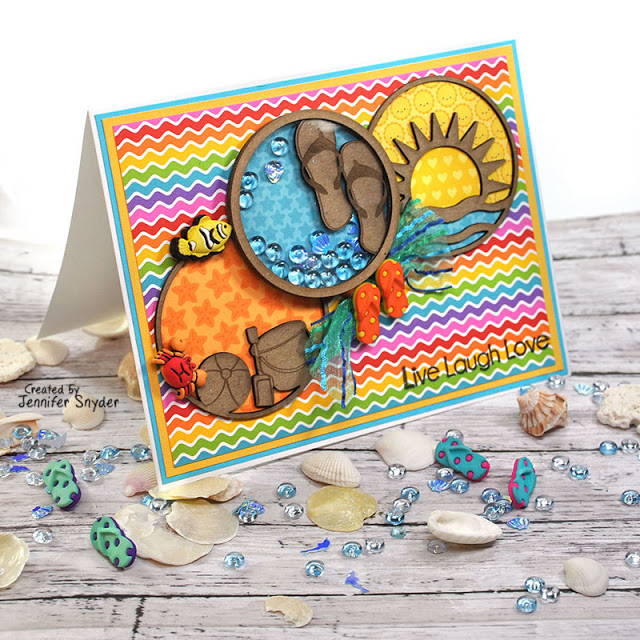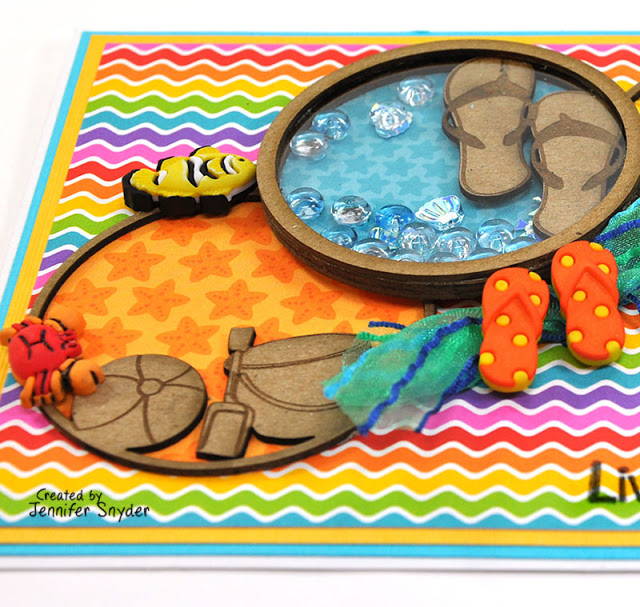 Here is the second card  made using Pebbles - Sun and Fun Collection.  I love how happy this card with the Zen surf dude look.  The sunshine ATC looks totally  different with a smiling sun in the background.  

Hello Sunshine!  I sure hope you stick around all summer.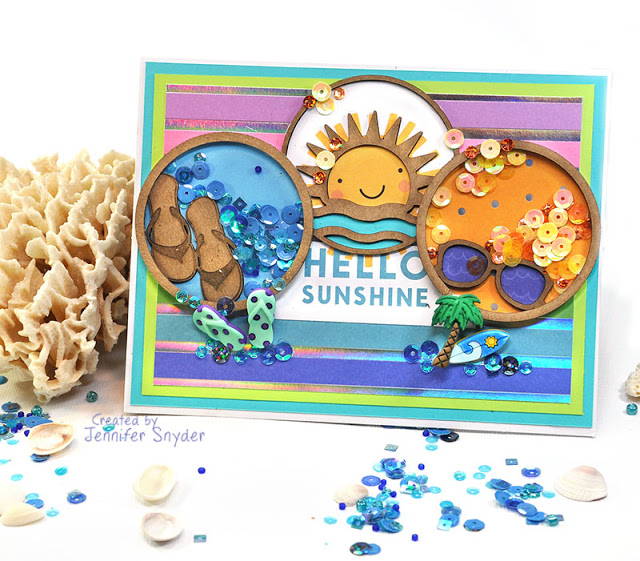 The magic to any shaker  is the shaker mix.  A fabulous shaker needs great mix which is why I love  mixes from Buttons Galore. 
They have so many colors,options and choices loaded with traditional sequins, uniquely shaped sequins,beads, buttons, gems, crystals, and more.   
The 3D buttons and shaker  mix on this card are also bright happy products from Buttons Galore.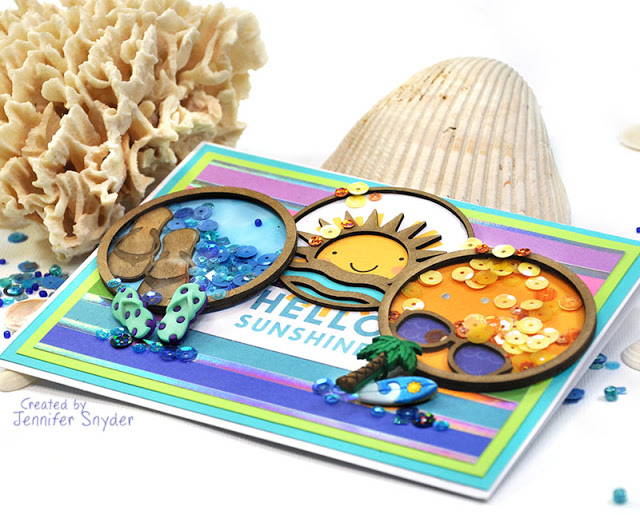 Do you have a difficult  time picking up sequins and gems?  Have your fingers or eyes failed you  when using small sequins?  Does it frustrate you to add tiny bits to  your cards and projects?  
Saygoodbye to your frustration and start enjoying  those tiny finishing touches again.   
You can see all the  sequins I've added in the images of my cards.  They are effortless to  apply using
Crystal Ninja - CRYSTAL  KATANA Pick Up Tool.  
The Crystal Katana pickup tool was designed to pick up crystals for diamond art so you can be sure it  works on sequins too.  I have tried a few other brands and styles of pickup tools and this is my favorite thus far.   
 The black tip is  wax that grips the item without leaving any residue.  Add a tiny dab of  glue to your project and gussy up with sequins and crystals to your hearts content.  
My new favorite glue for small items is the Nuvo - Deluxe Adhesive because you  can add the smallest dot of glue.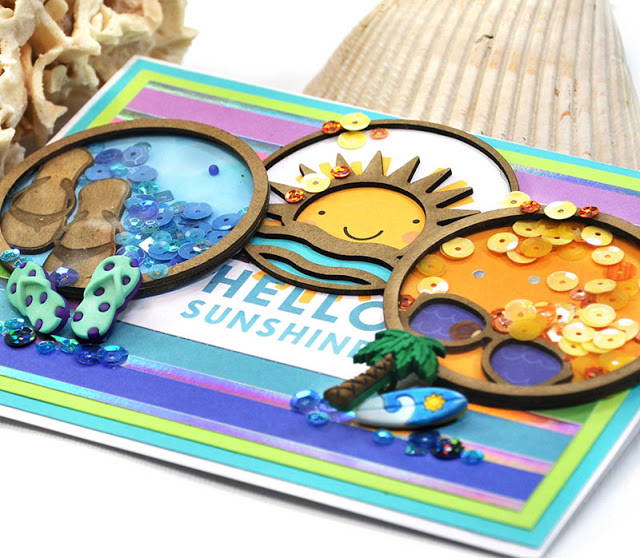 Thanks  for visiting.  Have a great start to your summer.