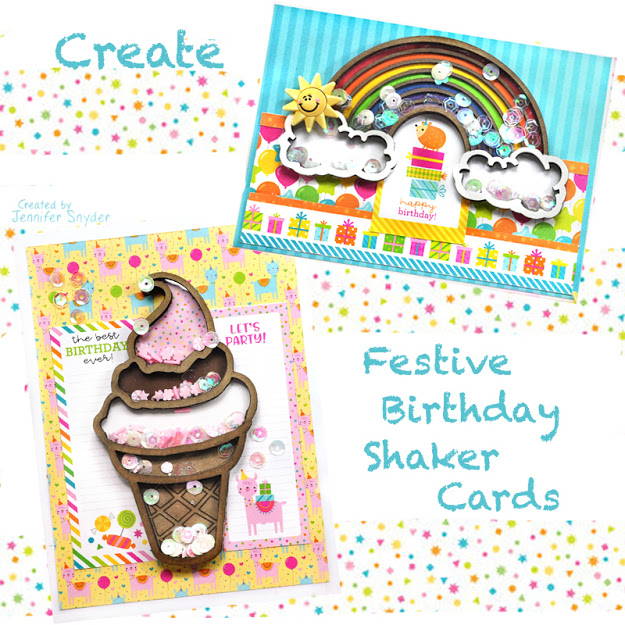 Welcome to my blog today!
The twist is a birthday theme, so that's super easywith the fabulous selection of shaker designs at CE. If you haven't seen theshaker selection, you'll be amazed at the clever and adorable designs.
These are the shaker sets featured today
Creative Embellishments - Ice Cream Shaker
Creative Embellishments - Rainbow Shaker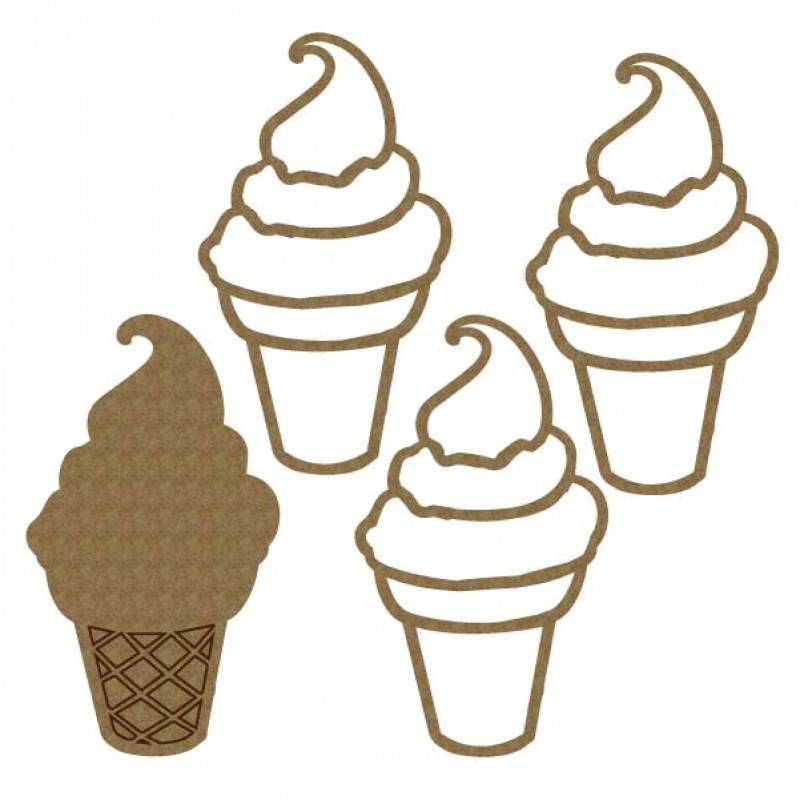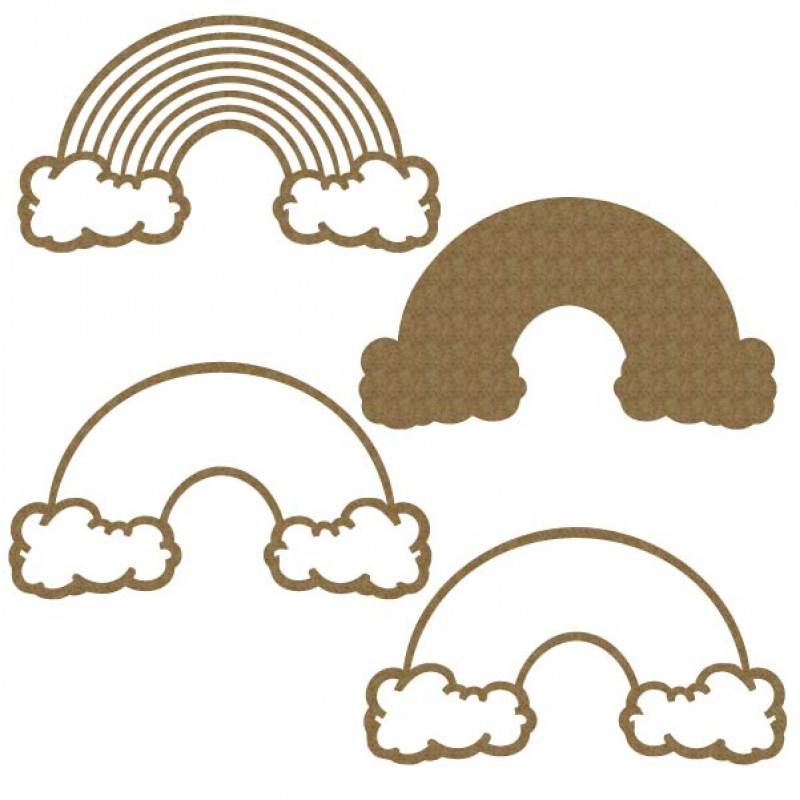 The chipboard was left basically natural and untreated on both shakers - except I did paint the clouds with white acrylic paint to make them stand out. Instead of treating the chipboard, I opted to back the pieces with colored or patterned paper.
My shaker ice cream cone comes is strawberry, chocolate and vanilla. What will your flavors be?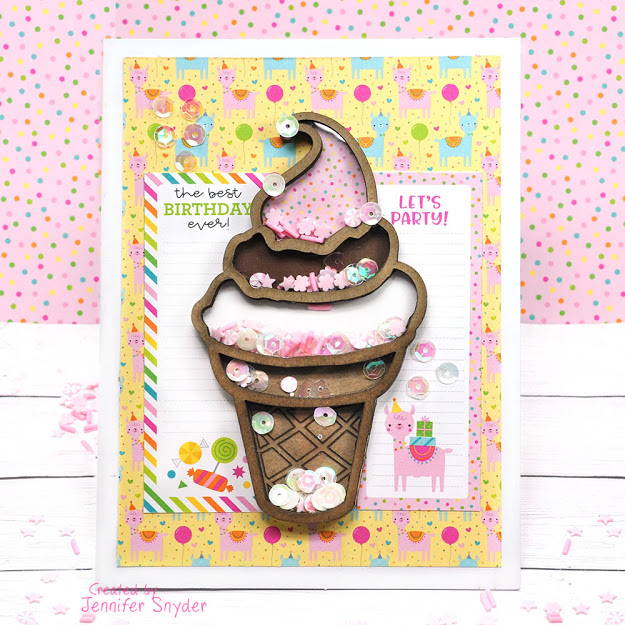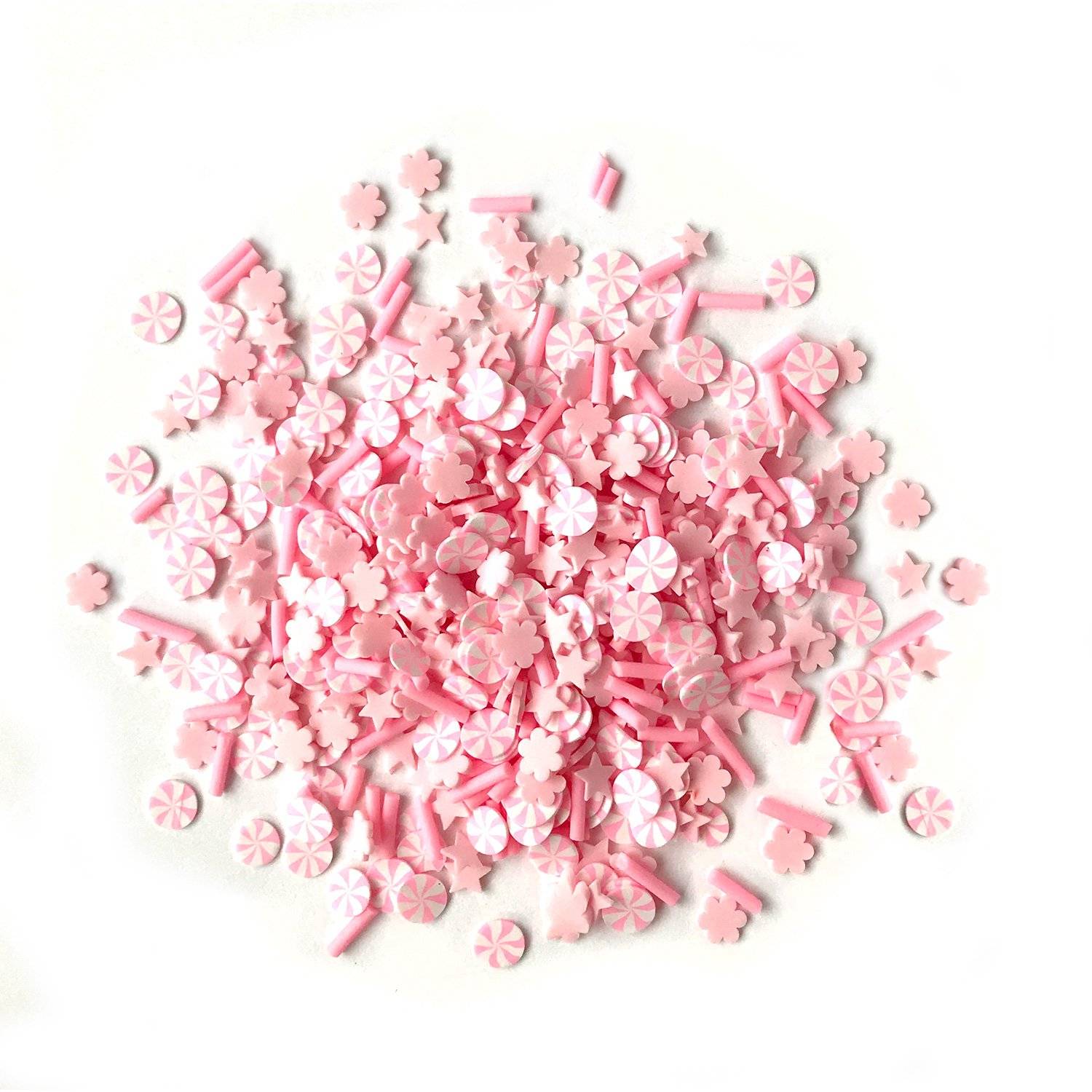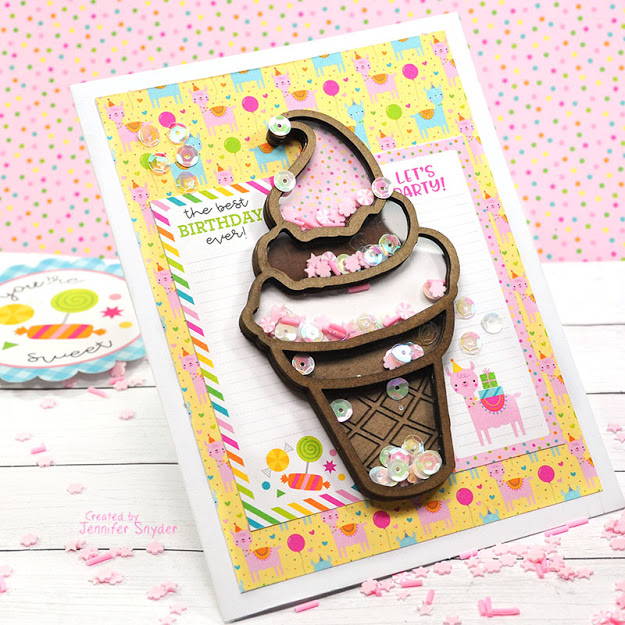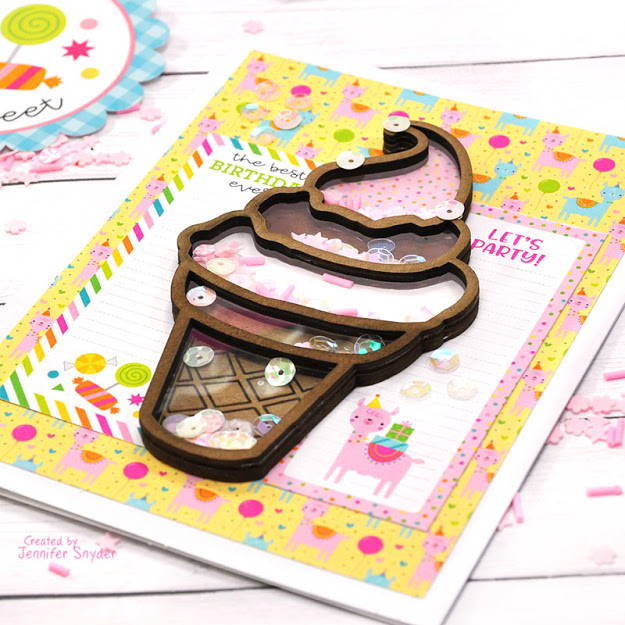 Here is the second joyful happy card for the day.  The rainbow shaker is fun and ageless.  Who doesn't love the sight of a rainbow?  Every time a rainbow appears in the sky, it's always surprising and delightful.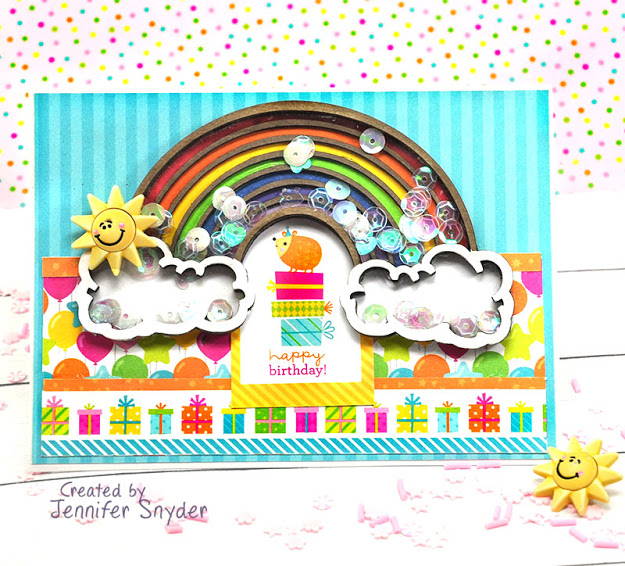 As you can see, I also backed the rainbow shaker with colored paper to create the gorgeous ROYGBIV  ( red , orange, yellow, green, blue, indigo, violet) colors of my rainbow.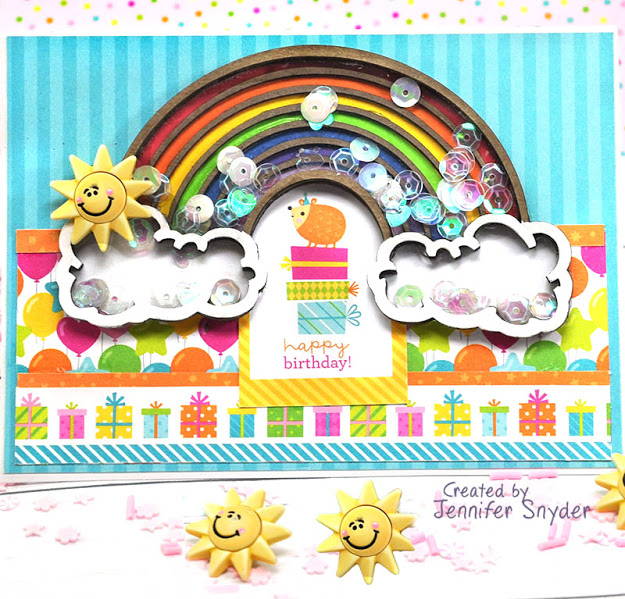 I have used some bright cheery products from Buttons Galore for this card as well. Let's talk about that adorable smiling  Sunshaped 3D button.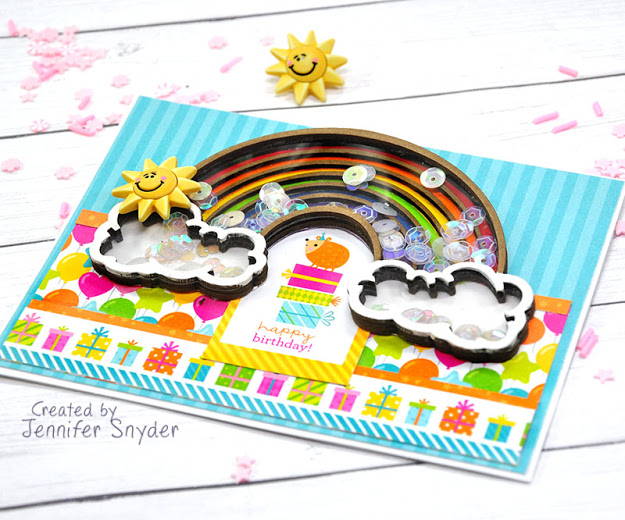 One last topic to discuss; paper choices.  These cards were created using 
Doodlebug Design - HeyCupcake Collection.
You can see all the different papers used if you scroll down the page.  If you love adorable, this is the collection for you.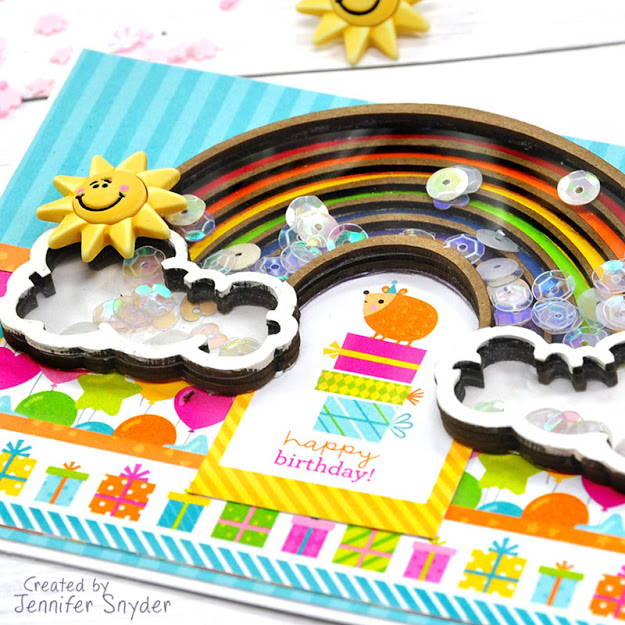 Thank you and have a bright cheery day.