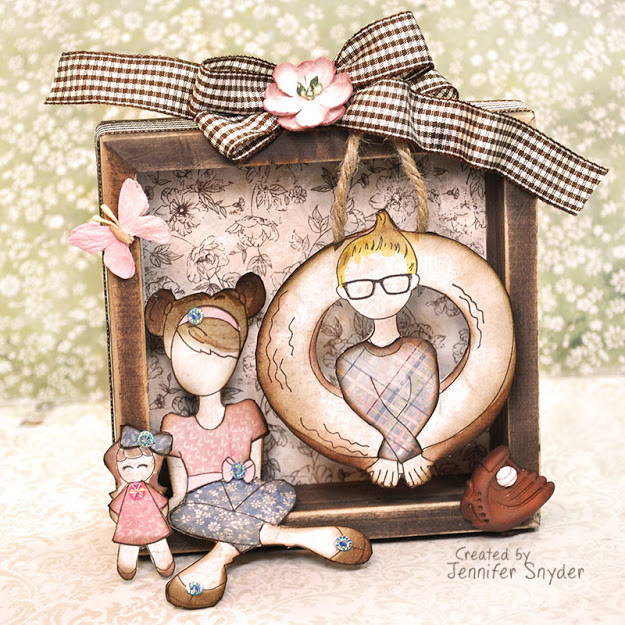 Best Friends - Carter and  Carly Doll Stamps DIY Home Decor
Prima and Julie Nutting have a new set of doll  stamps that melt my heart;
Prima - Julie Nutting - Carter and Carly. They are darling and look fabulous dressed in Maja Design's newest paper  collection, "Miles Apart" .
Today I am sharing a DIY shadow box home decor  piece made with these delightful products.  If you scroll down, you'll see  how I made the piece.
Below is an image of the stamp set and Maja  Design paper collection, with it's soft and delicate prints.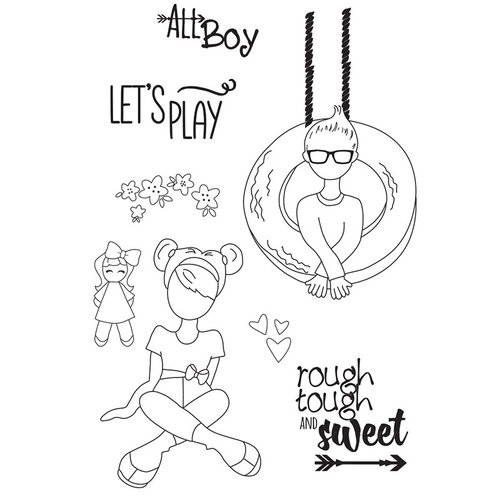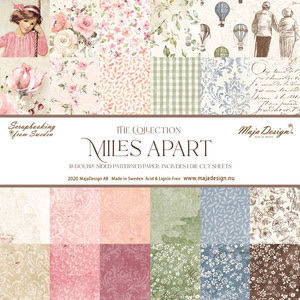 I primarily used the 
"Miles Apart" 6x6 paper pad to"dress" the Julie Nutting paper dolls in my shadow box.  The  background of the shadow box is the only 12x12 piece I used from the  collection.  This sheet is call "A Phone Call".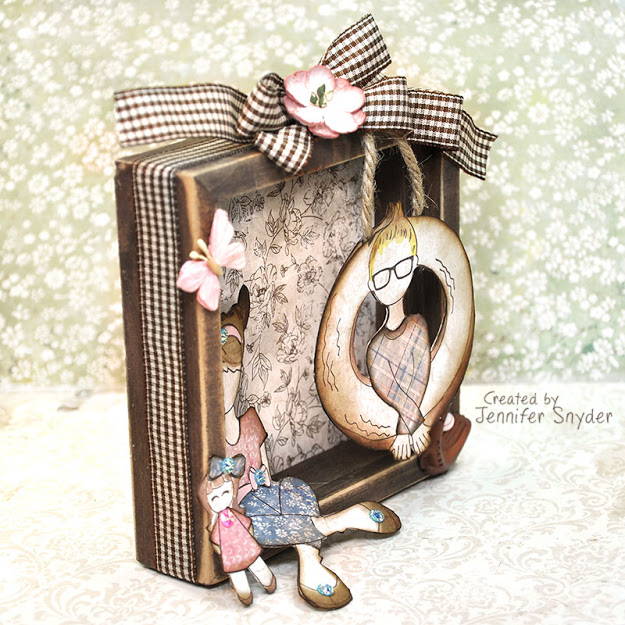 Simple DIY Instructions
Here are some simple instructions on how I  made this sweet shadow box using the new Carter and Carly doll stamps from  Prima and Julie Nutting.
I stamp the dolls using a platform that  enables me to stamp several times in case I need touch ups with ink.  I've  stamped too many dolls without heads or limbs to not use a platform these  days.  In terms of stamping, the MISTI Stamp platform (Most Incredible  Stamp Tool Invented)  is right up there as an essential invention  breakthrough - like sliced bread.
I also like stamping dolls using brown ink  that has great pigmentation, dries quickly, and doesn't run when it gets  wet.  Which is why I love Spellbinders / Fun Stampers Journey Dark  Roast True Color Fusion Ink Pad.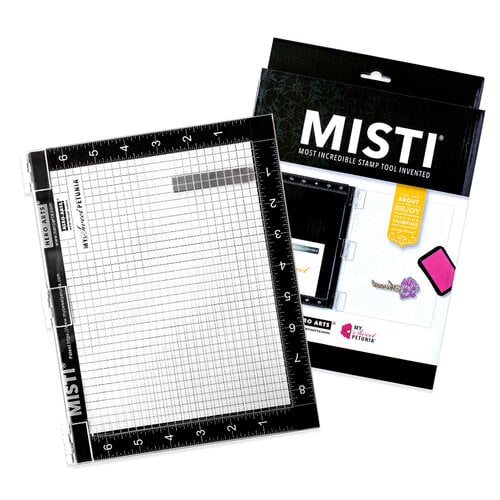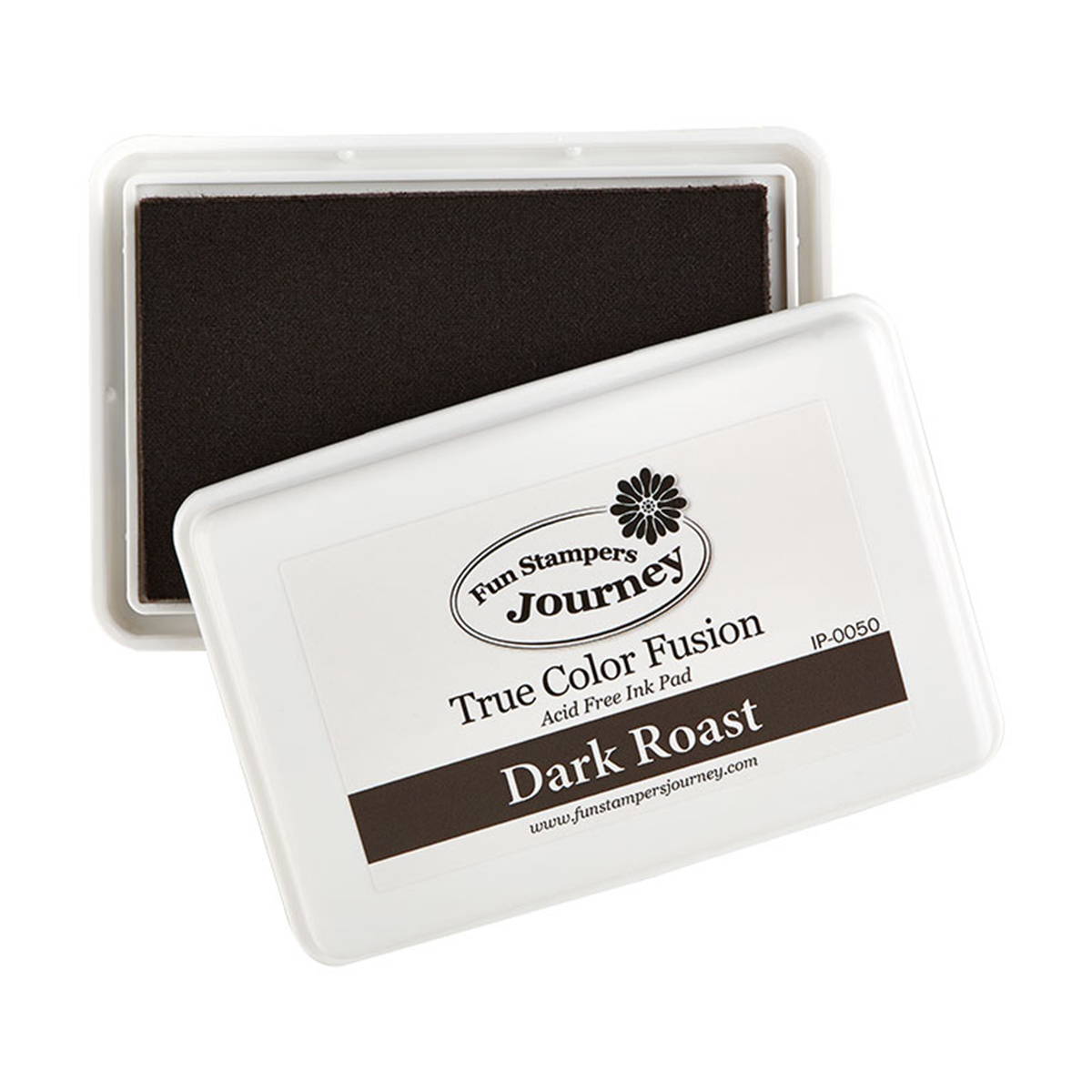 The wooden box is a decorative piece I bought  from a big box store.  It had a great wood frame and was sturdy so I  grabbed it for re-purposing.
First, I wanted Carter's tire swing to move so  I cut two layers to use as a sandwich. I glued two pieces of hemp string  between the two layers.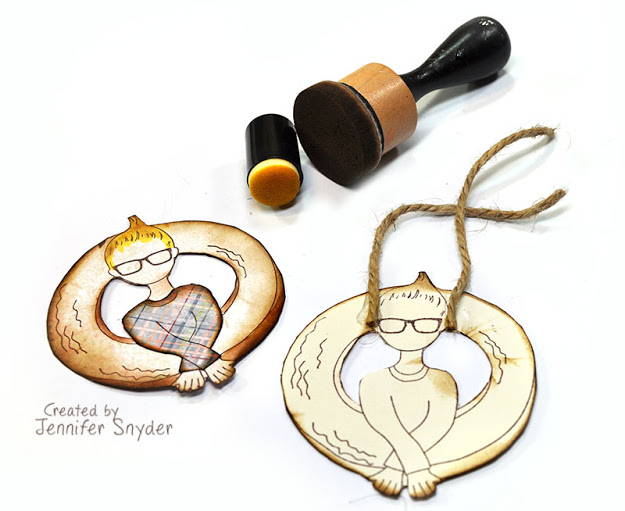 Next, I stapled the string to the wooden  box.  No worries because we will be covering and hiding the staples.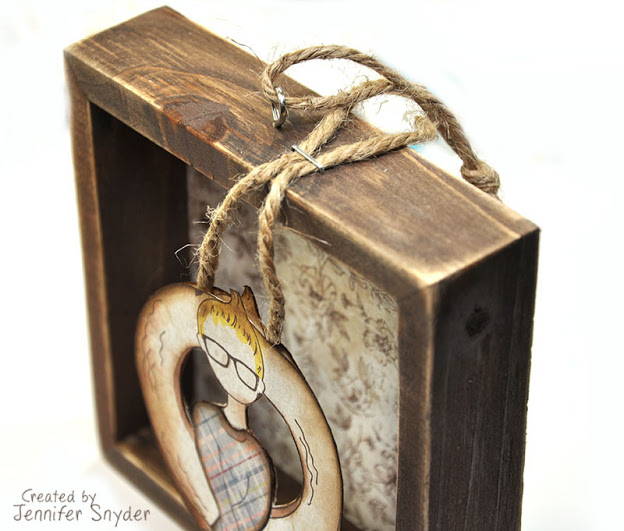 Covering up the staples was super easy with  ribbon wrapped around the box to decorate (but mostly to cover the  staples).  A crafter's gotta be sneaky that way.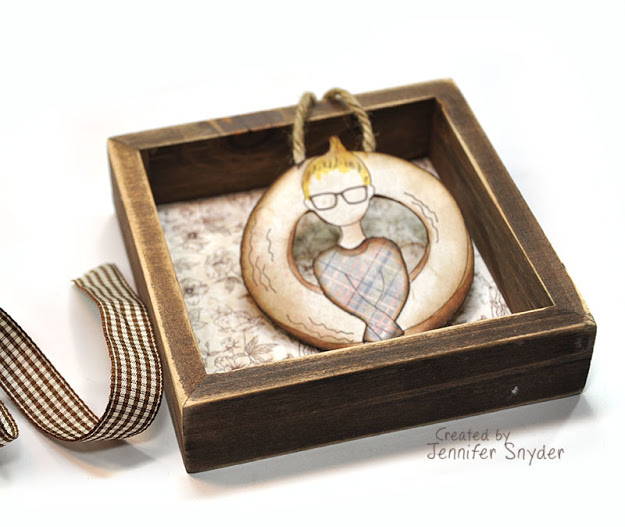 Meet Carly.  She looks adorable in the  Maja Design papers.  Plus, the 6x6 prints are perfectly sized for the  dolls.
I cut two layers to make her more durable  especially because I am going to be bending the doll at the waist so she can  sit.  No need to color the second layer but I inked the edges so they  would blend nicely when glued together.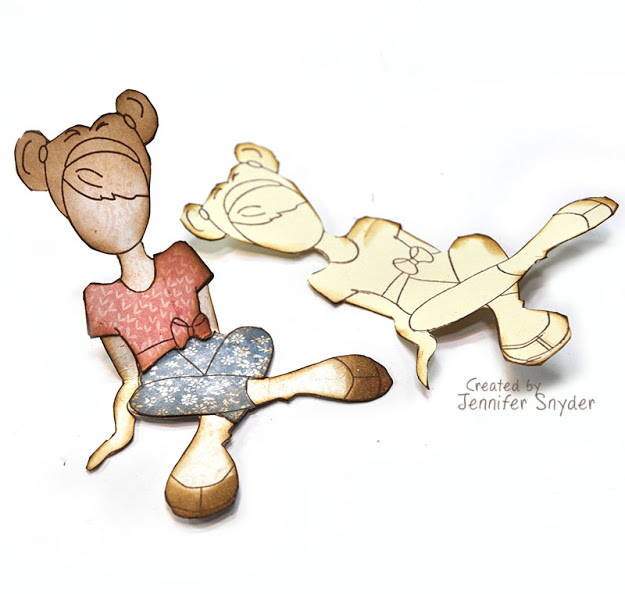 Next, I gave Carly and her doll a few  sparkly finishing touches any sweet little paper would love.  The gem  accents are Buttons Galore's new Princess  Sparkle Doo Dadz.
Doo Dadz are a unique mixture of flatback diamond faceted gems combined with sparkling shimmery iridescent  sprinkles.  You can see the entire Doo Dadz collection here. They are perfect to use as shaker mixes,  project accents, and even paper doll accessories.
Thank you, Carly, and dolly, for being our Doo  Dadz accessories models today.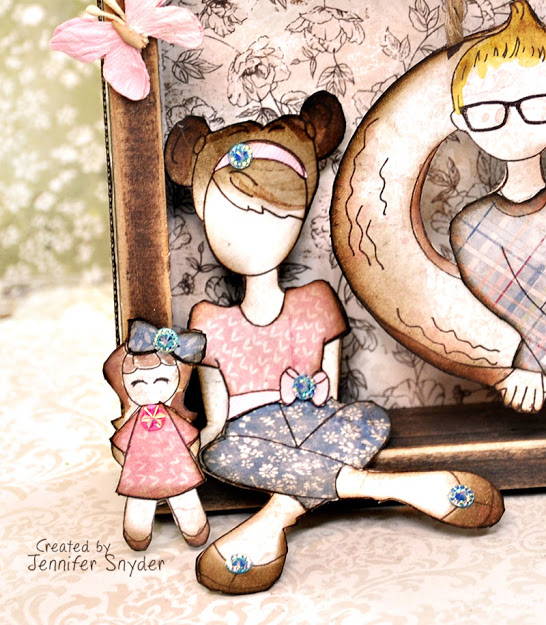 Next, Carter had to put his baseball mitt down  so he could swing.  The mitt is a 3D button from Buttons Galore, Buttons Galore 3D Buttons - Baseball.  Of course, Carter needed accessories as well, and how  can you blame me?  The 3D baseball button set is perfectly sized for  Carter (or Carly).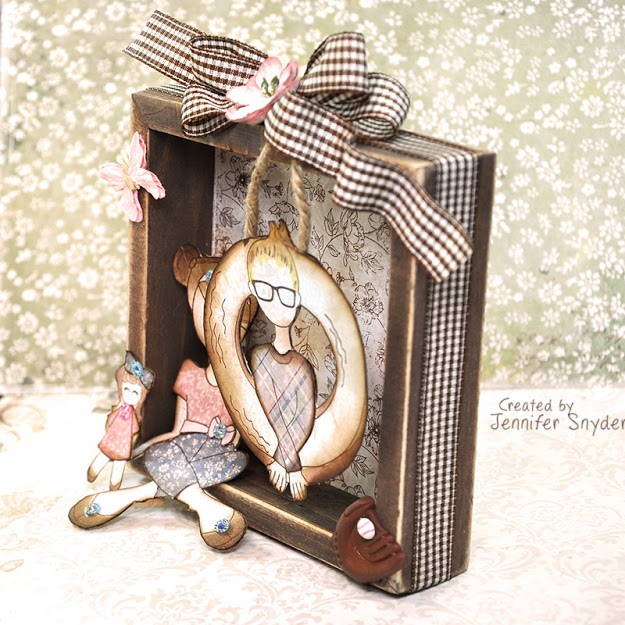 Thanks for stopping here today.  I appreciate your  time.