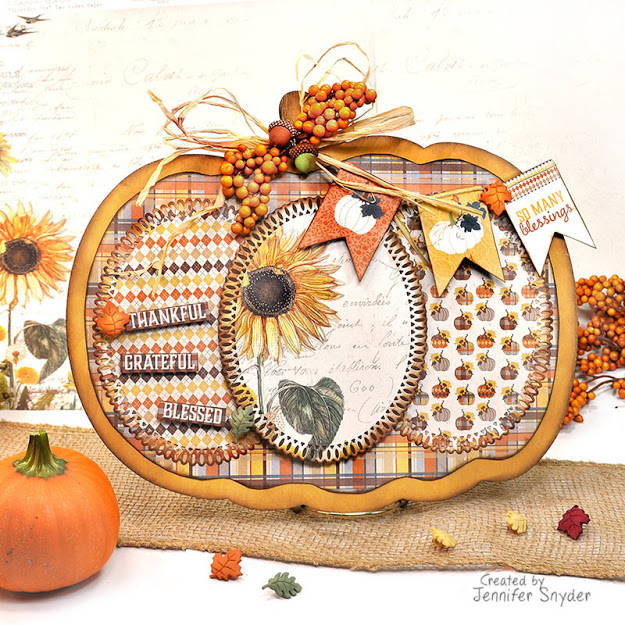 Autumn Pumpkin DIY Home Decor with Instructions
I love everything about autumn, from the warm rich colors to the  bountiful harvest images.  With the change of seasons comes a change in  home decor for my front door.  I think the Amazon, UPS, USPS, FedEx and  Pizza delivery folks need something new to look at when they drop off goodies  at my front door.  
I created a decorative wooden pumpkin decor piece using an array  of wonderful products: 
 Authentique's new Splendor collection 
Creative Embellishments Wood Home Decor - Large Pumpkin 
Dies from Spellbinders Amazing Paper Grace collection  by Becca Feeken
3D buttons from Buttons  Galore
Scroll down to see instructions and tips that I am sharing to  help in your creative process.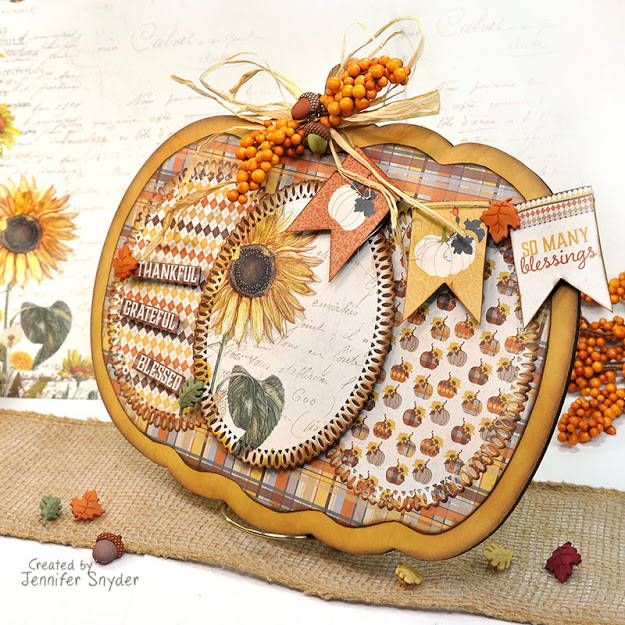 Paper Choice 
The paper collection used today is Authentique's new Splendor  collection, filled with the gorgeous colors and images of autumn.  I also  added banner and sentiment accents from Authentique's Elements sheet,  although it was difficult to choose which elements to use because the whole  sheet is spectacular.  
Below are the papers used from the collection.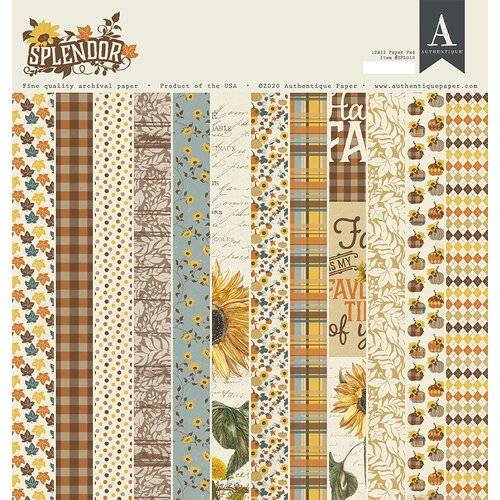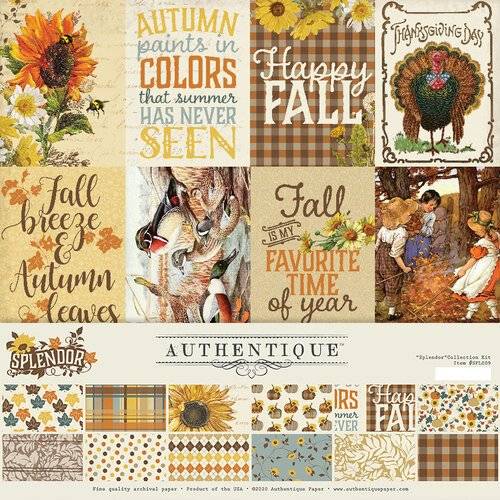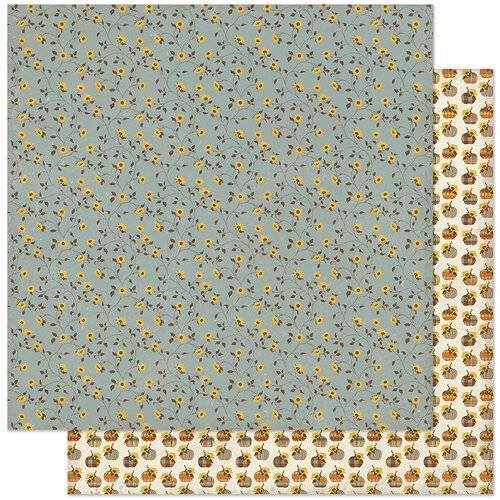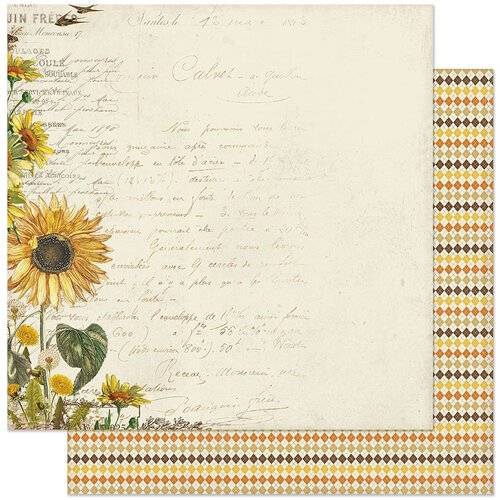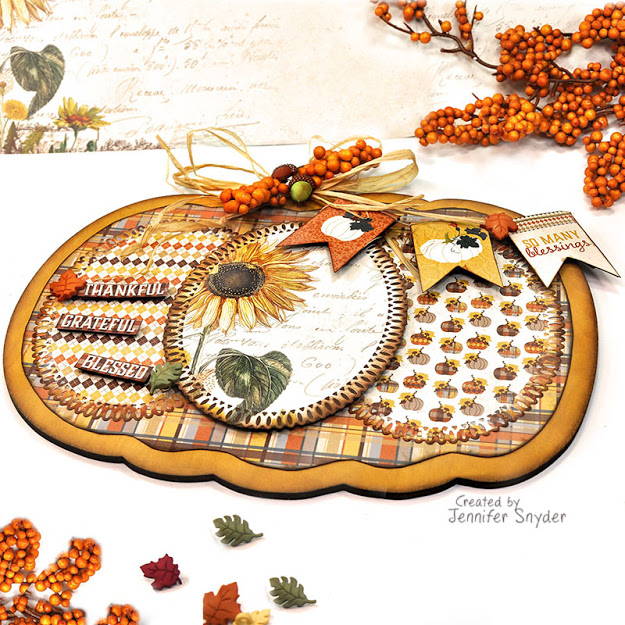 The Wood Pumpkin Decor Shape
Creative Embellishments, popular worldwide for their chipboard  and shaker designs, has added a new product line featuring large wood home  decor pieces in a variety of seasonal and non-seasonal shapes.  These are  perfect to freshen your home, create as a holiday table centerpiece, or to  gift.  As I mentioned in my opening, my pumpkin will welcome all the  delivery people to my front door.  
The pumpkin is Creative Embellishments Wood Home Decor -Large Pumpkin shape. It's a substantially sized wooden piece  (11.6"wide X 9.7"high) that comes with a clean smooth surface ready  to finish any way to choose.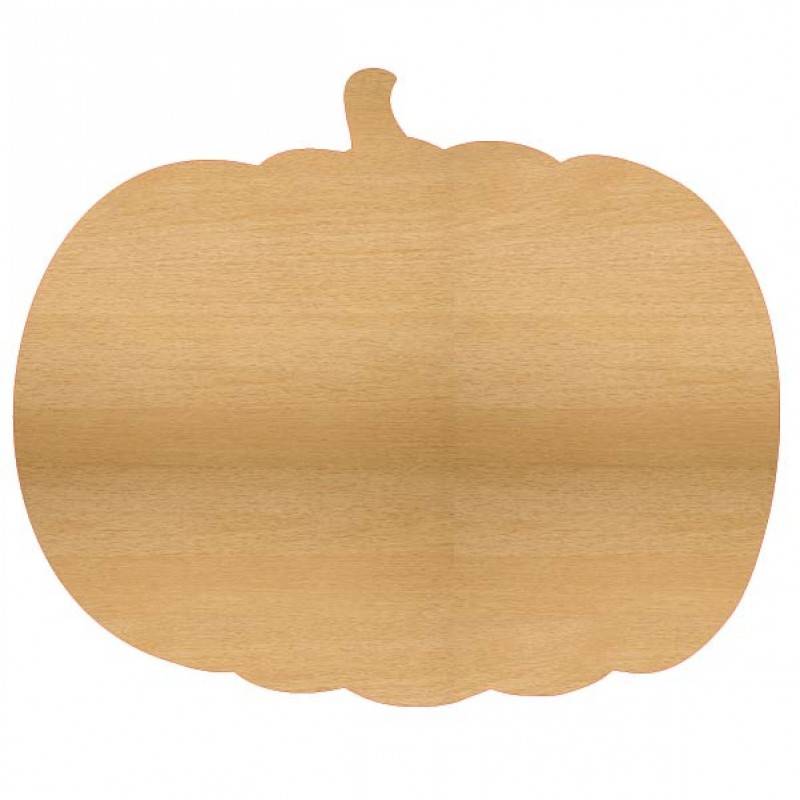 DIY Instructions and Tips to Help You Create
The wood piece is clean and smooth so I dove right in with a  blending brush and Distress Ink in Fossilized Amber to add warmth and  color to the base.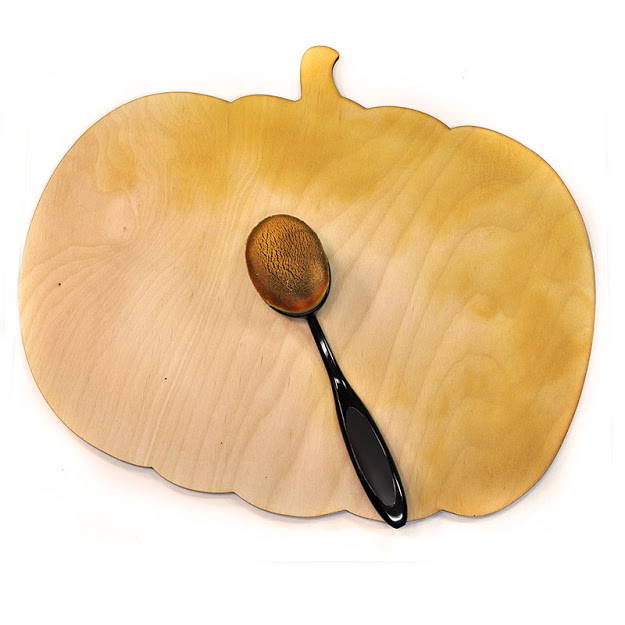 Next step - papering the front. 
The wood pumpkin makes a great template for covering in  patterned paper but I wanted to keep about 1/2 inch of wood edge showing. To do this, I flipped the pumpkin over and traced the shape onto the Authentique  Splendor Paper - Five using a pencil.  Take no  risks when tracing.  
Once the shape was cut, I used a ruler and measured 1/2 inch  marks around the entire back of the patterned paper to resize and reduce the  patterned paper allowing for my wood edges to show.  
Will it be perfect?  Probably not.  Does anyone  notice?  Probably not. 
Don't stress over the small stuff.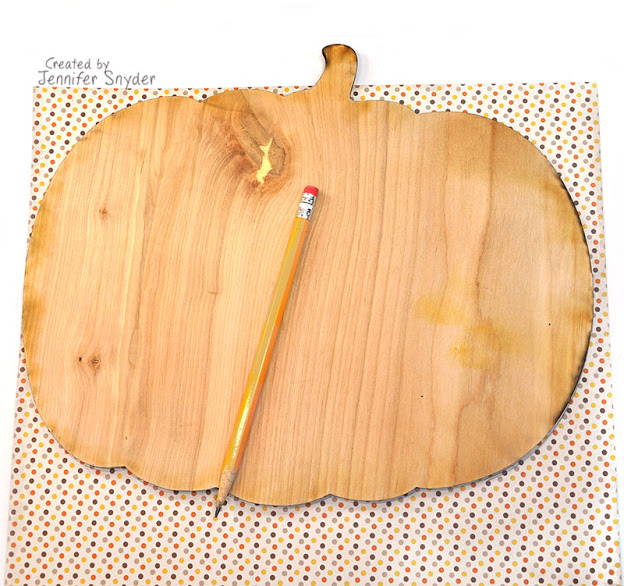 This is what is will  look like after the resizing.  I love the wood showing.   I did  ink the edges of the patterned paper with 
Distress Ink in  Vintage Photo.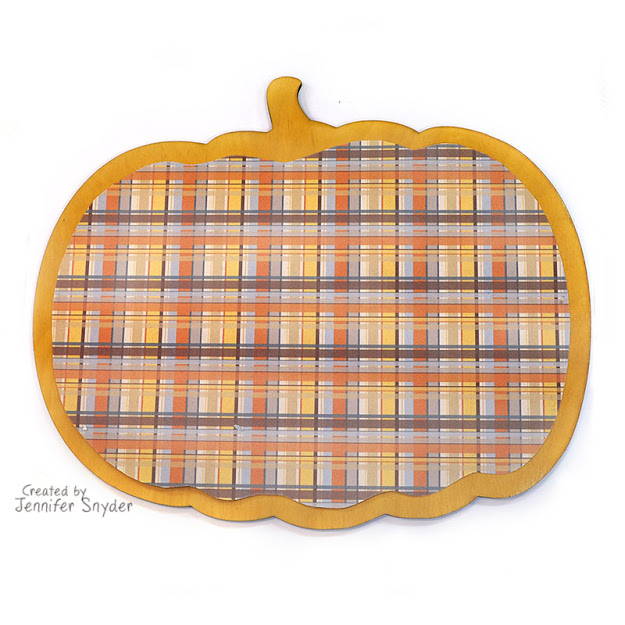 Decorative Dies 
Dies are great to use in cardmaking, but don't hesitate to pull  them out for DIY home decor projects as well.  
Spellbinders has a newly released collection that is perfect for  home decor projects. The beautiful ovals on the pumpkin are die cut using Picot  Petite Ovals from Becca Feeken's Amazing Paper Grace collection. 
 I selected three coordinating patterned papers from Authentique  Splendor paper pack and die cut three decorative Picot Petite Ovals. I inked the edges of each die cut with Vintage Photo Distress Ink    to give the decorative edges some definition. 
The sunflower oval (Authentique Paper - Splendor Collection -sheet One)  will be the center piece of  the pumpkin and I want this to be dimensional.  I also need this piece to  be durable.  I also want the delicate edges of the oval to be protected soI reinforced the oval with a rich brown sheet of card stock and trimming theexcess (awfully close trimming).   
 To make the sunflower oval pop, I added foam to the back  for dimension.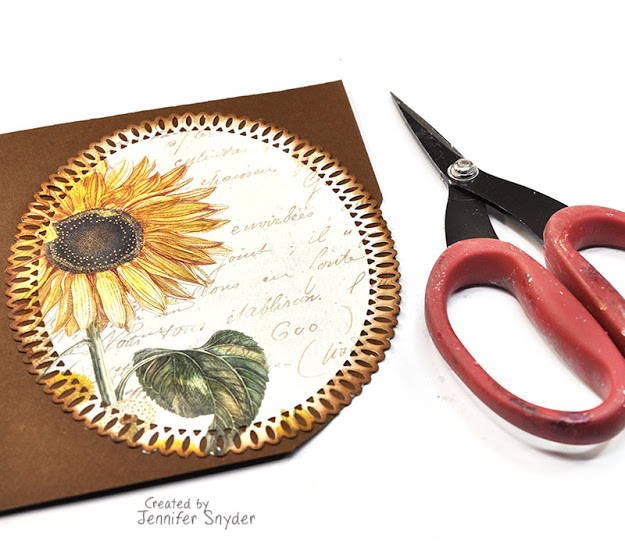 After this step, the  fun decorative touches can be added including banners and sentiment words from Authentique Paper - Splendor Collection - Elements sheet, floral berries, raffia and 3D buttons.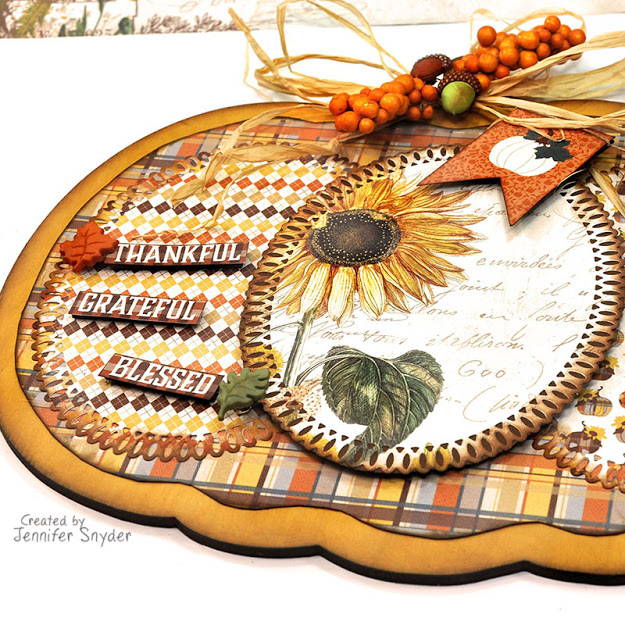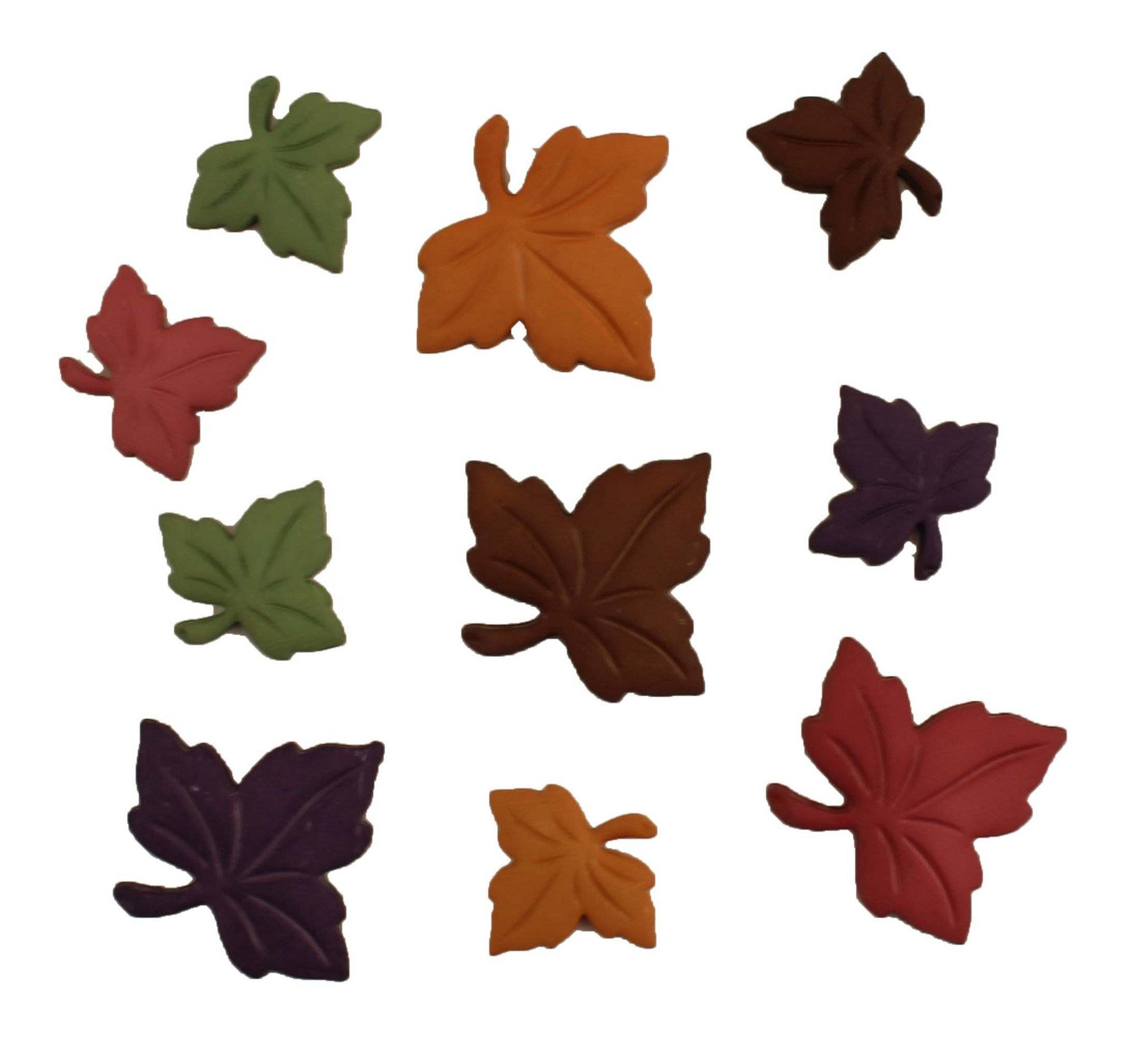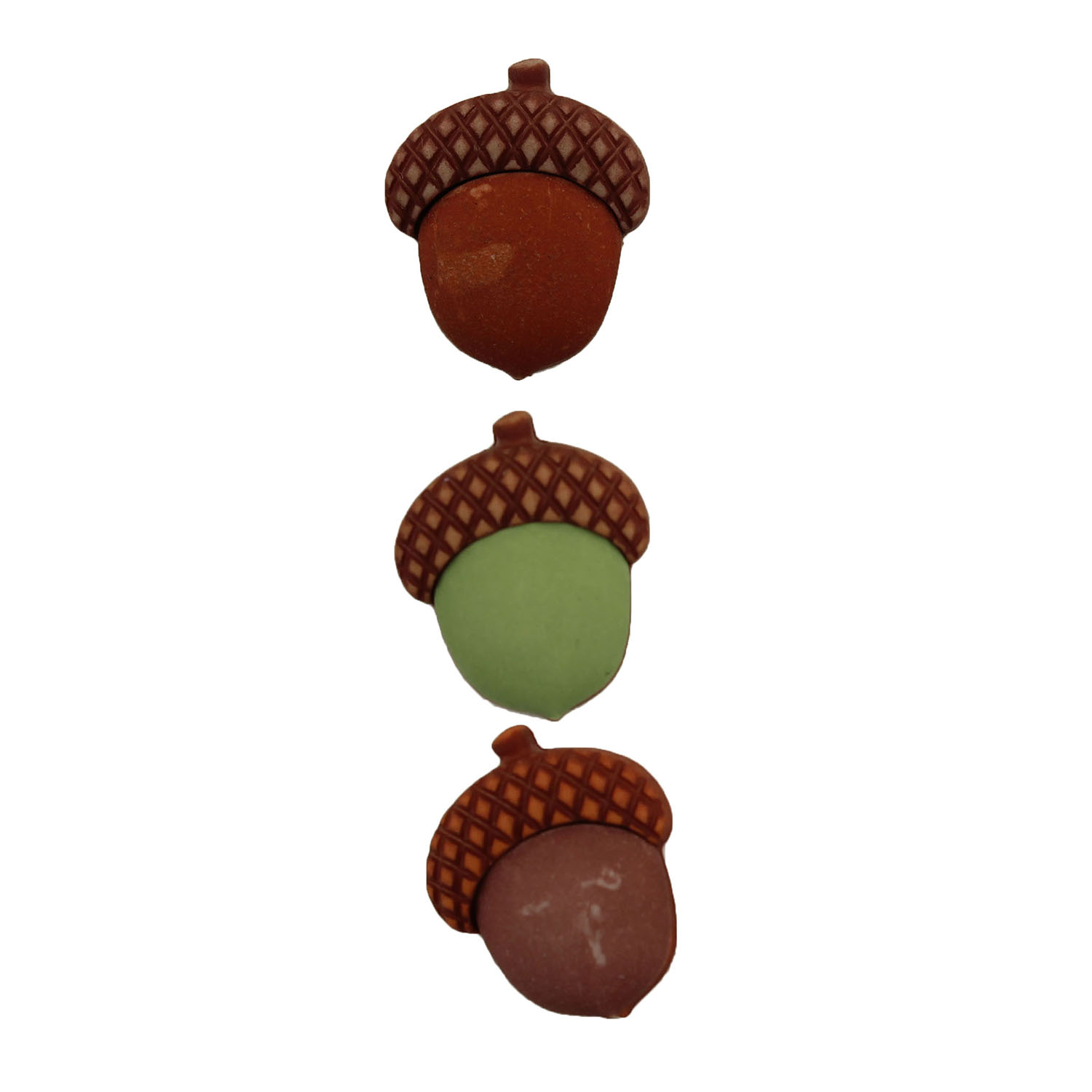 These buttons happen  to have plastic shanks on the back.  They can be cut off quite easily,  however often I like to create wire "picks" and use the wire to help  secure the button to the project.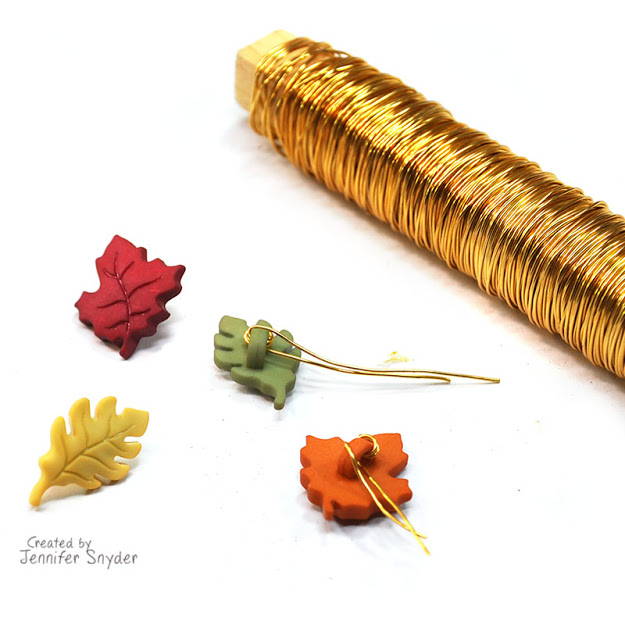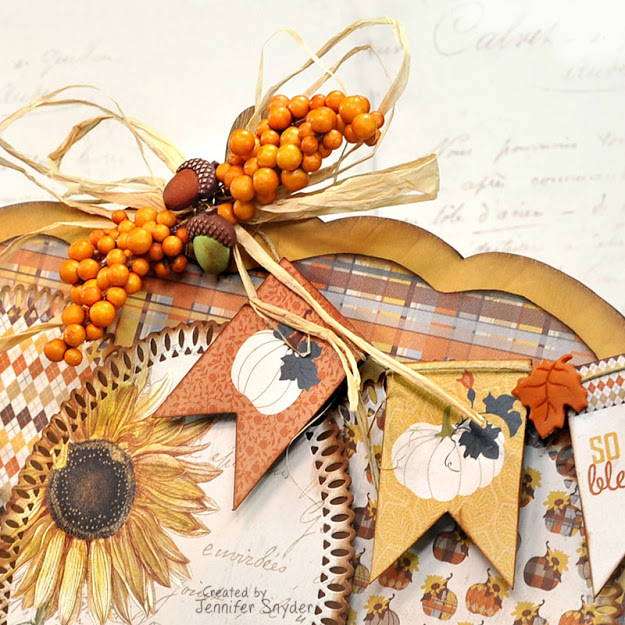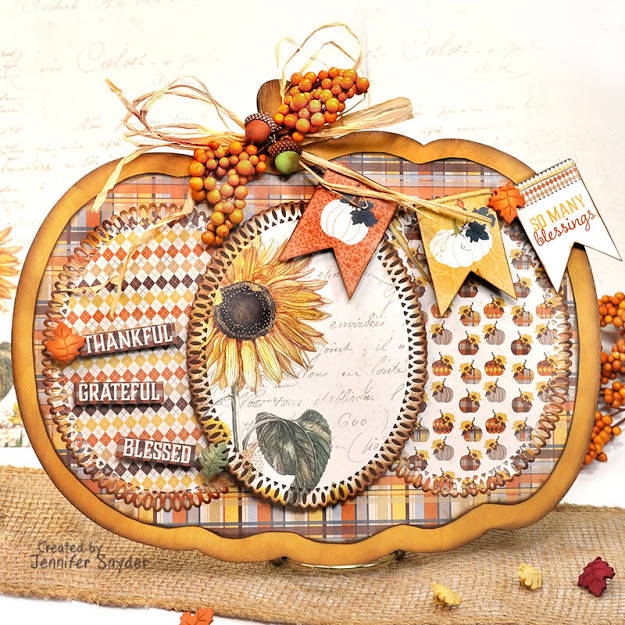 Thank you for stopping here today.  Happy  crafting and decorating.